Published: Friday, 21 March 2014
Hi all Golf enthusiasts,
This topic is aimed to look what did I find buying this golf. I'm starting to disassemble it bit by a bit. It's necessary to disassemble till plain shell as it's going to receive full additional shell stitching because it's well known issue for all mk2 Golfs. They all had a twisting body. When it got away from factory line it was such as I told, but after usage for almost 30 years it got even worse. It's possible to solve that and as an advantage I will have still very light weight car. That's a fact mk2's are known for also. Furthermore car will have interior repainted in Porsche Carrara white colour. As much white as a white can be. To reduce weight all brackets, rails, podiums needs to be removed as it won't have any function in it's upcoming way of existence. That's right this Syncro will be track spec car, but sadly road illegal (probably). It would be fun to kill some... faster cars. But long pathway ahead to try that.
In previous article I posted some pics showing overall condition of shell. It's quite heavy used and considering the content I had found in trunk, this probably was used by fishermen. I'm mostly interested what's underneath and how looks structural parts of body. Thanks for your patience for reading this and let's check it to make clear.
All doors are rusted. But it's easy to source these in good condition. Not a problem.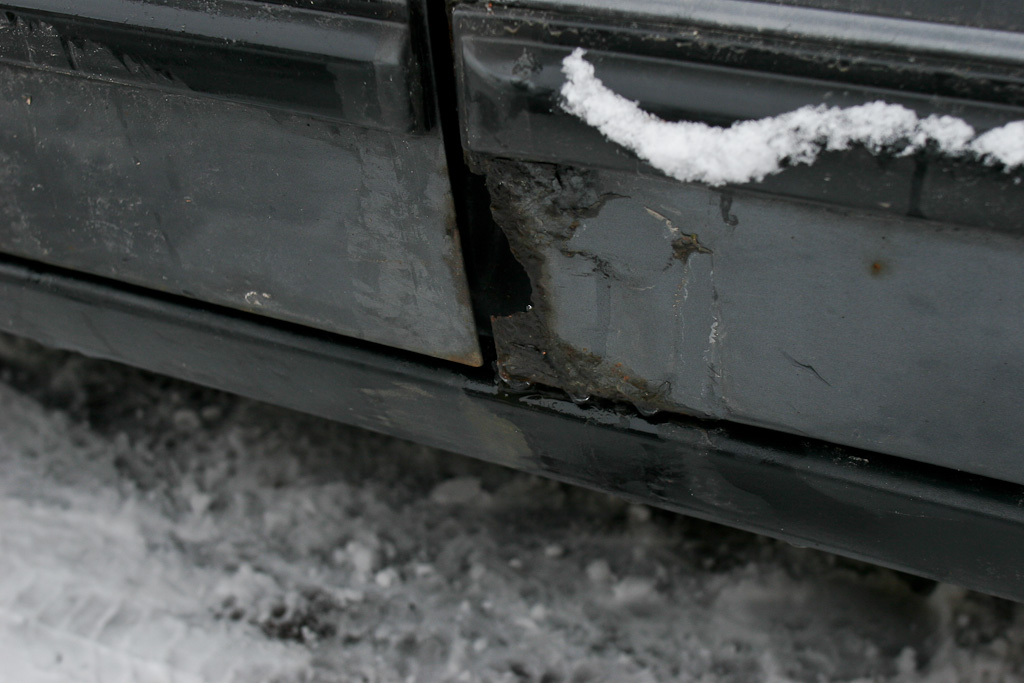 Under rear bumper - as routinely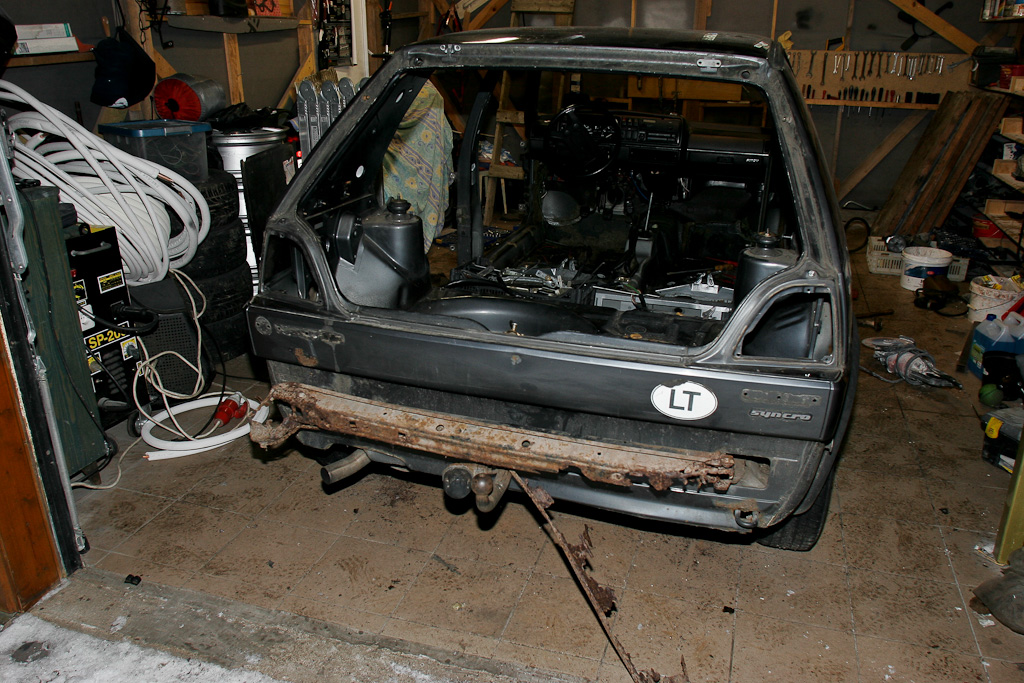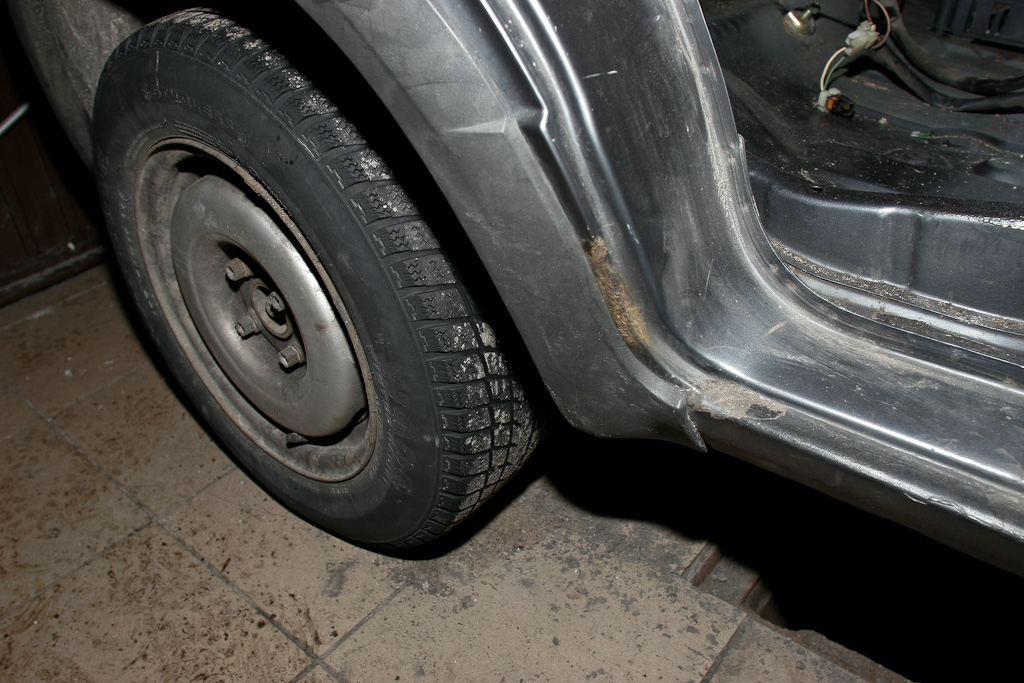 Roof surface seems to be clean.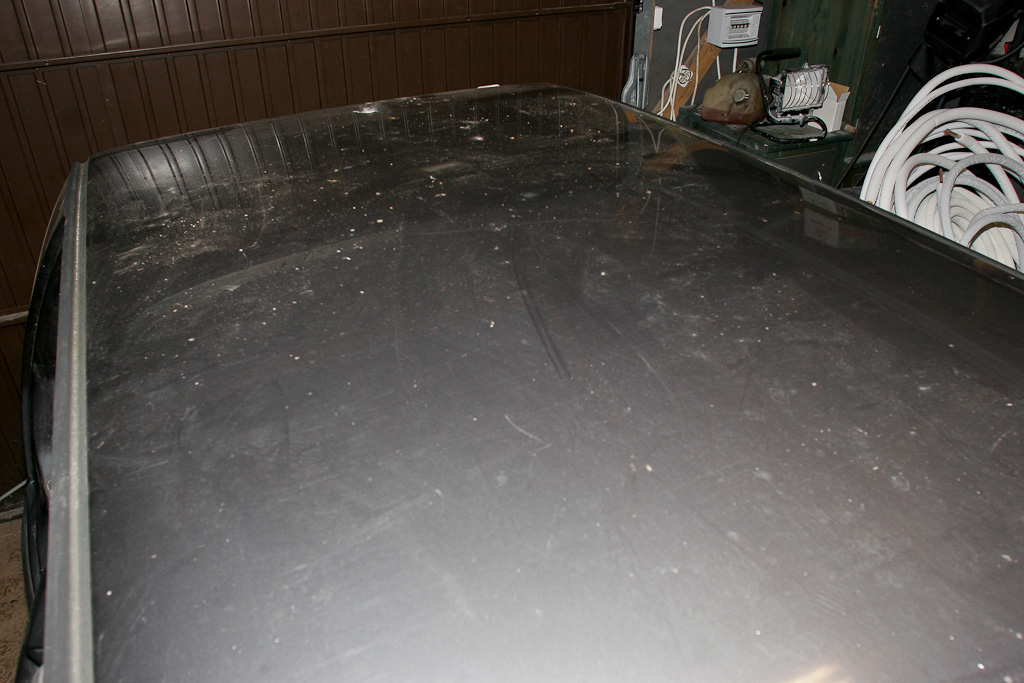 Regarding front part everything's clear too. Evil OEM preservative wax did it's job. It still remains soft, elastic and functional.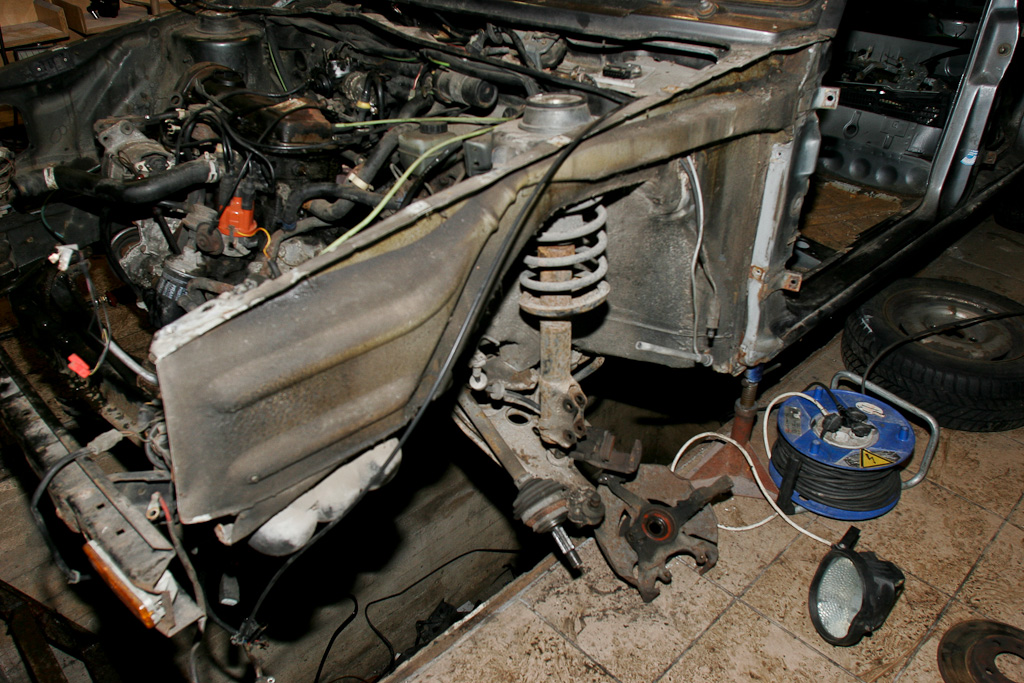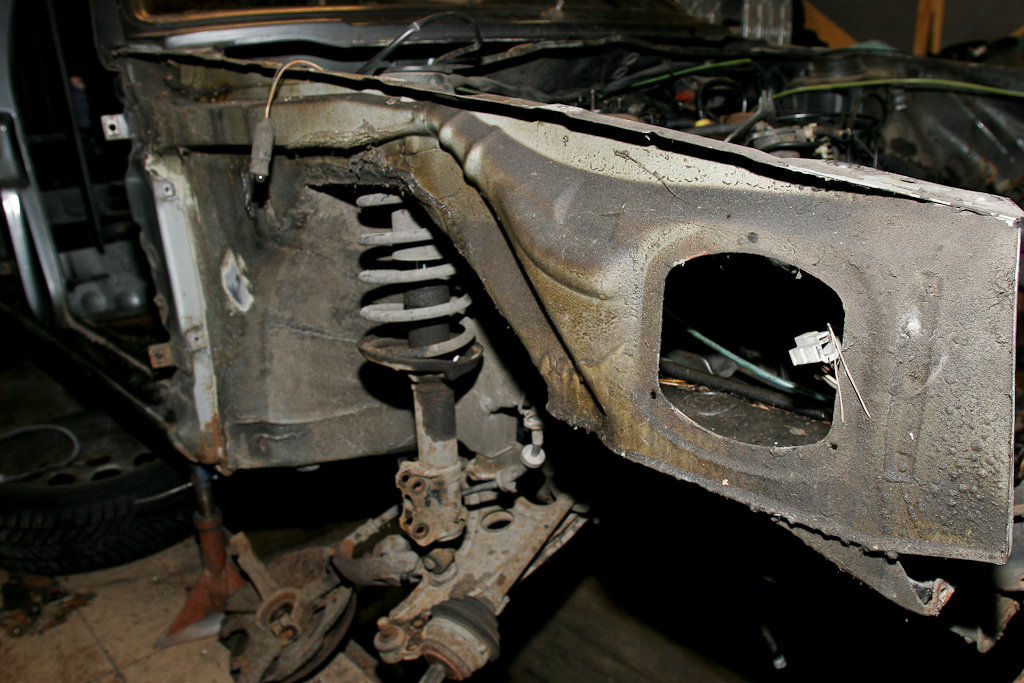 Some rust around windscreen.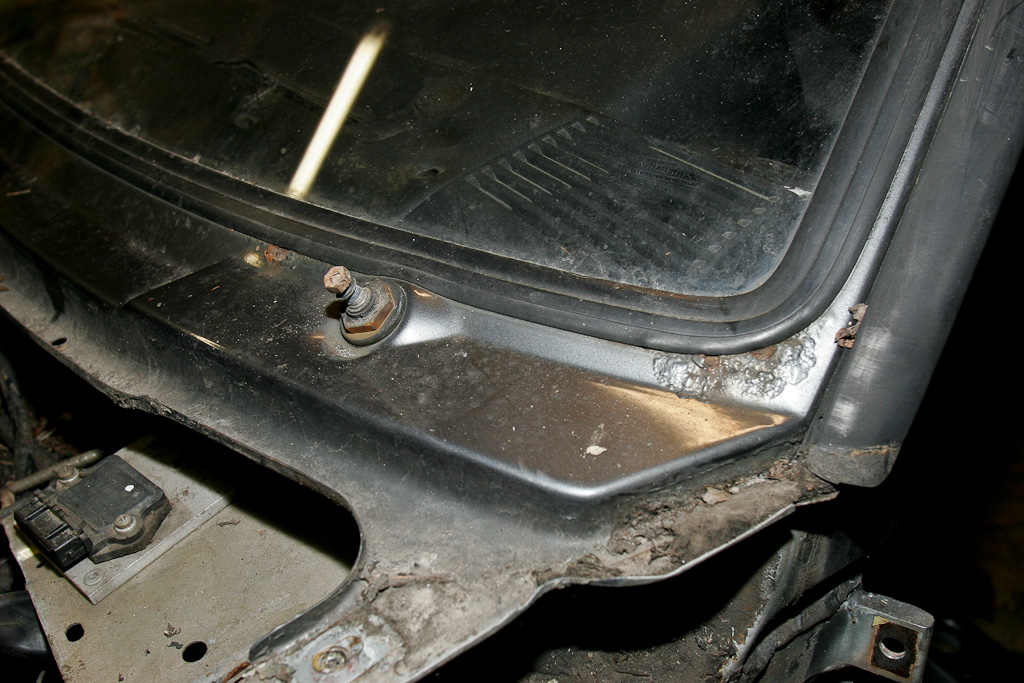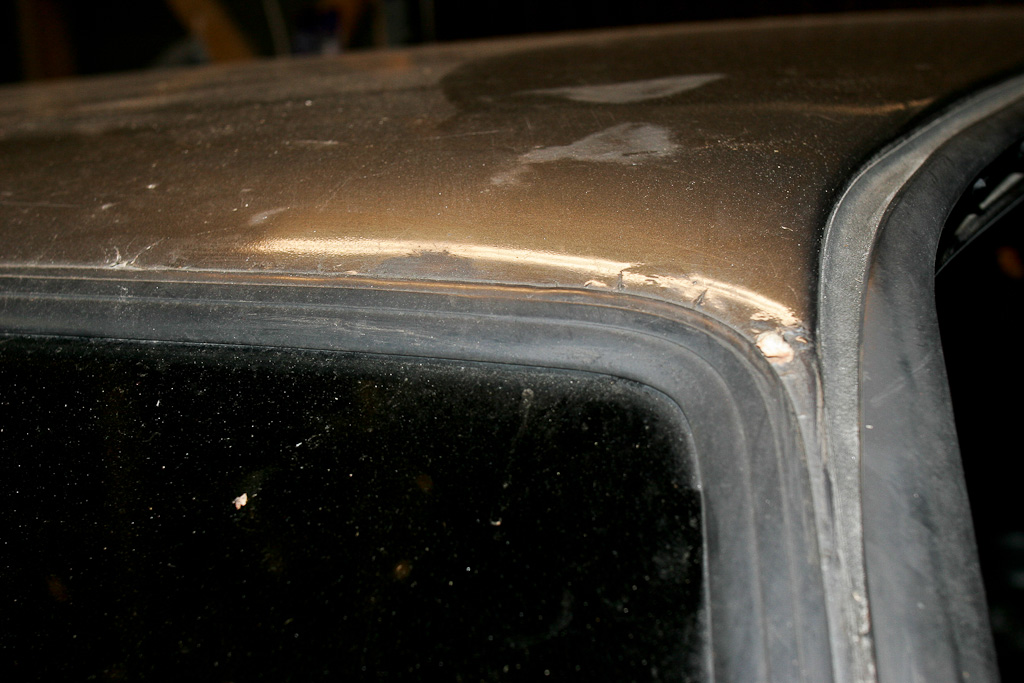 And finally, let's take a look underneath.
Clear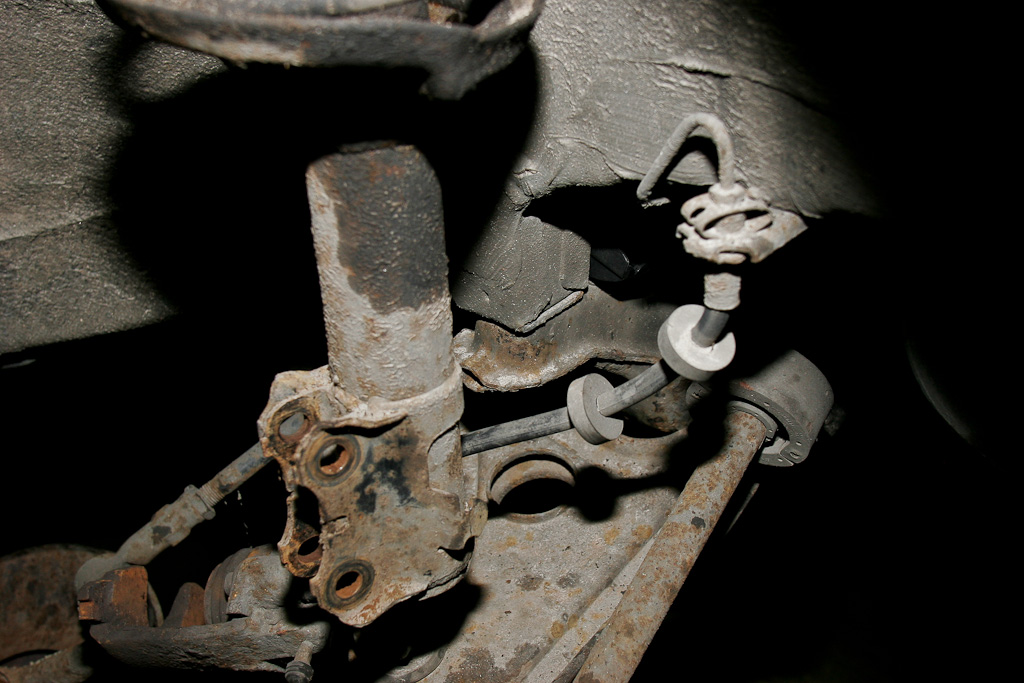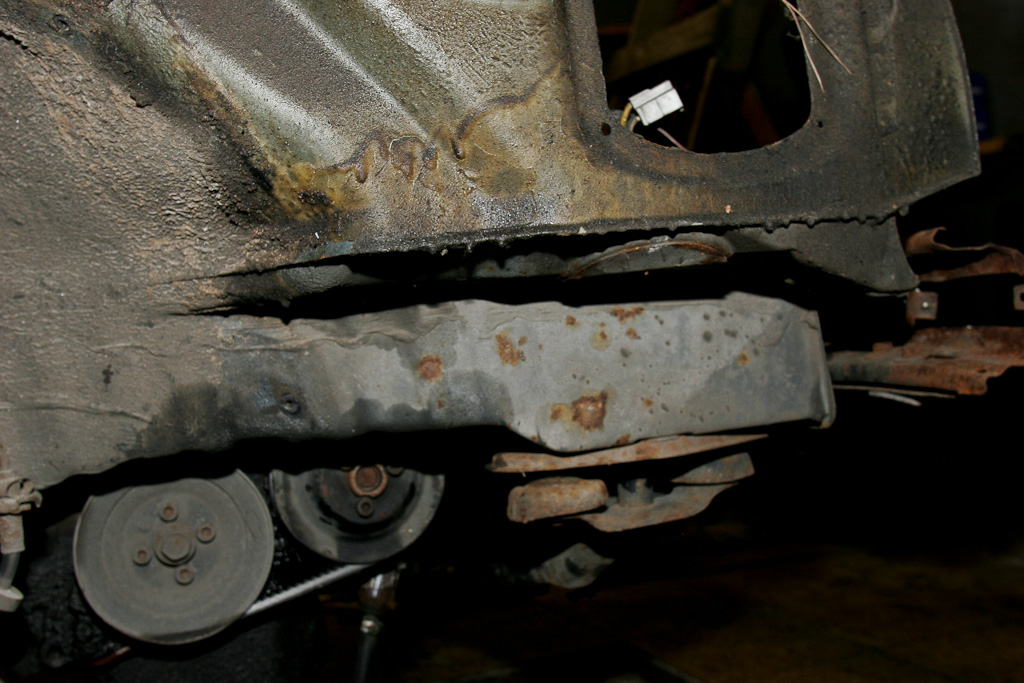 Oooops, not so clear. I'm pleased it didn't split in pieces during test drive I had before buying... :D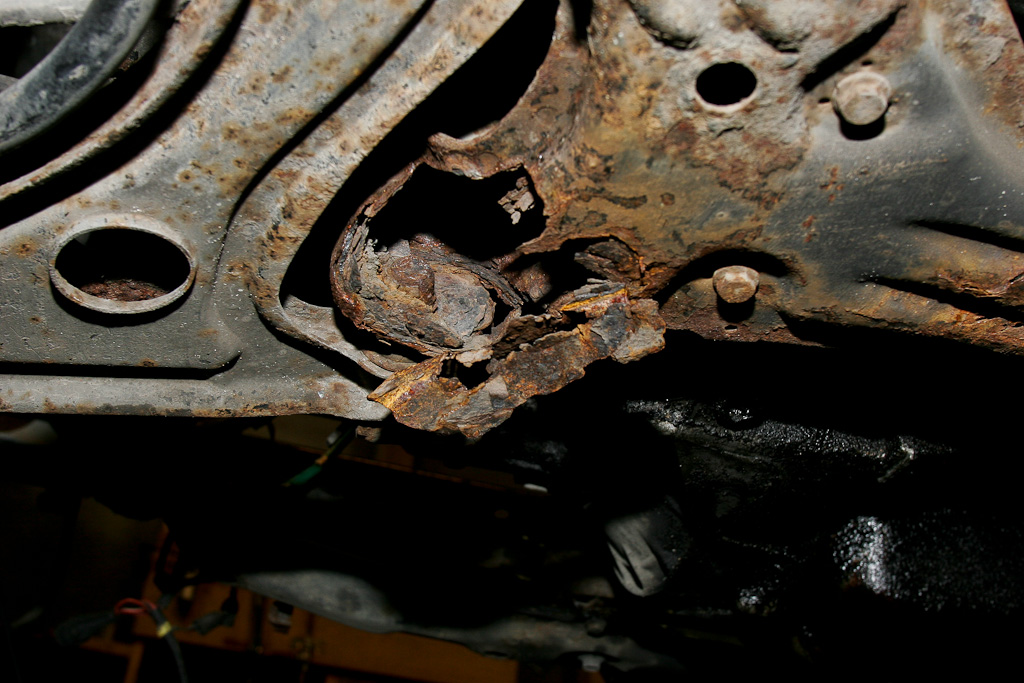 Tunnel and propeller shaft. Bearings of proper shaft are destroyed. Both. When driving it home sound of lumbering was driving me crazy even ant low 60 km/h.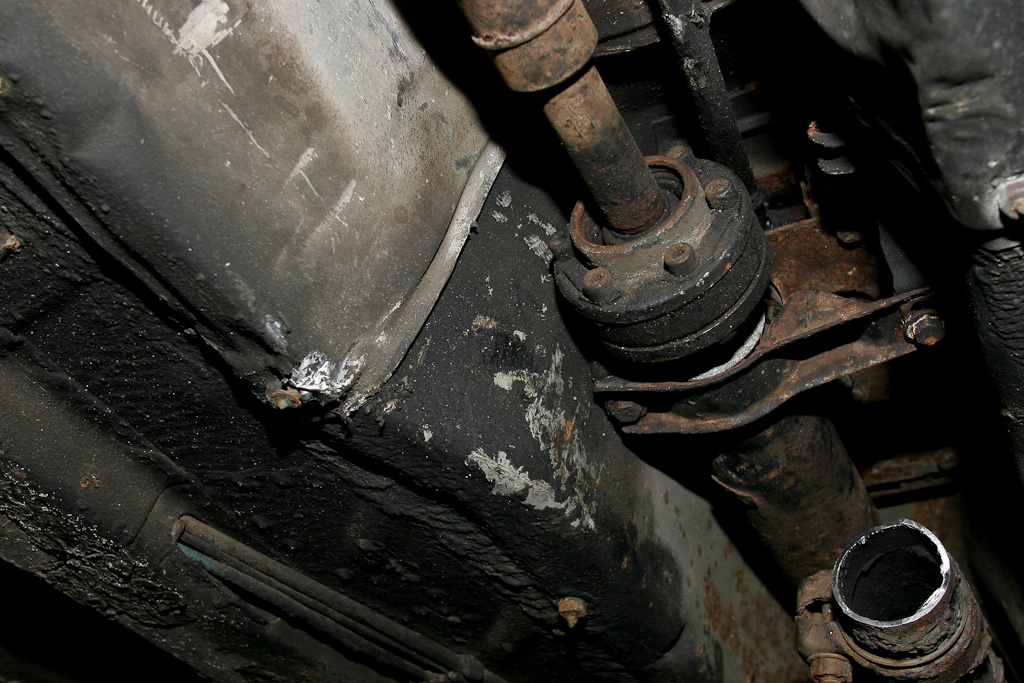 I suspect propshaft CV is ruined..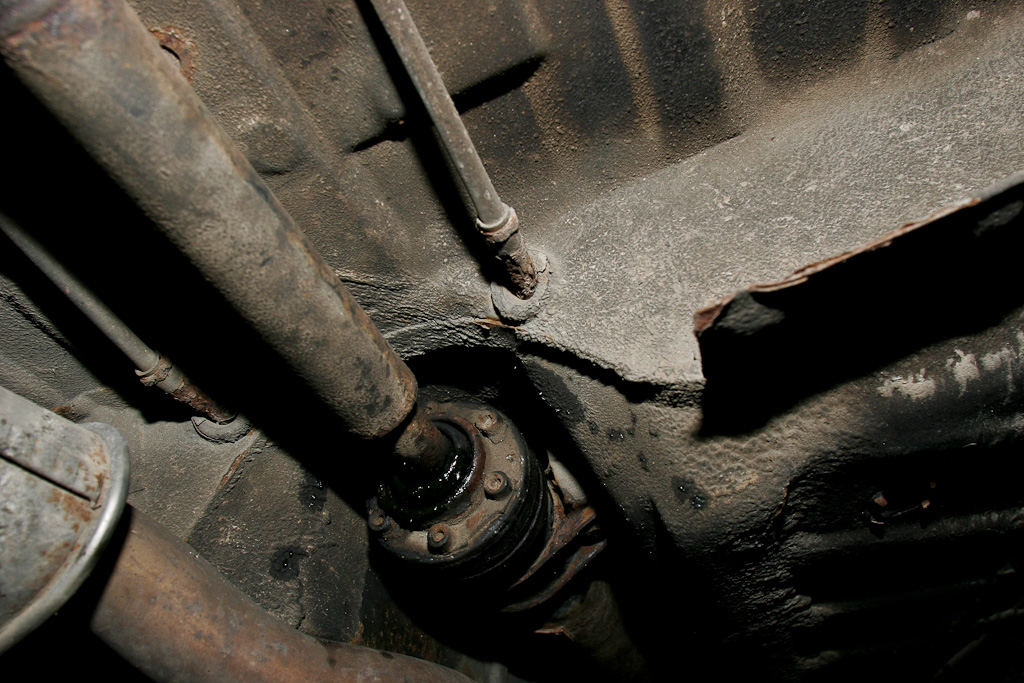 Floor panels are OK too. Except that hole I posted about before.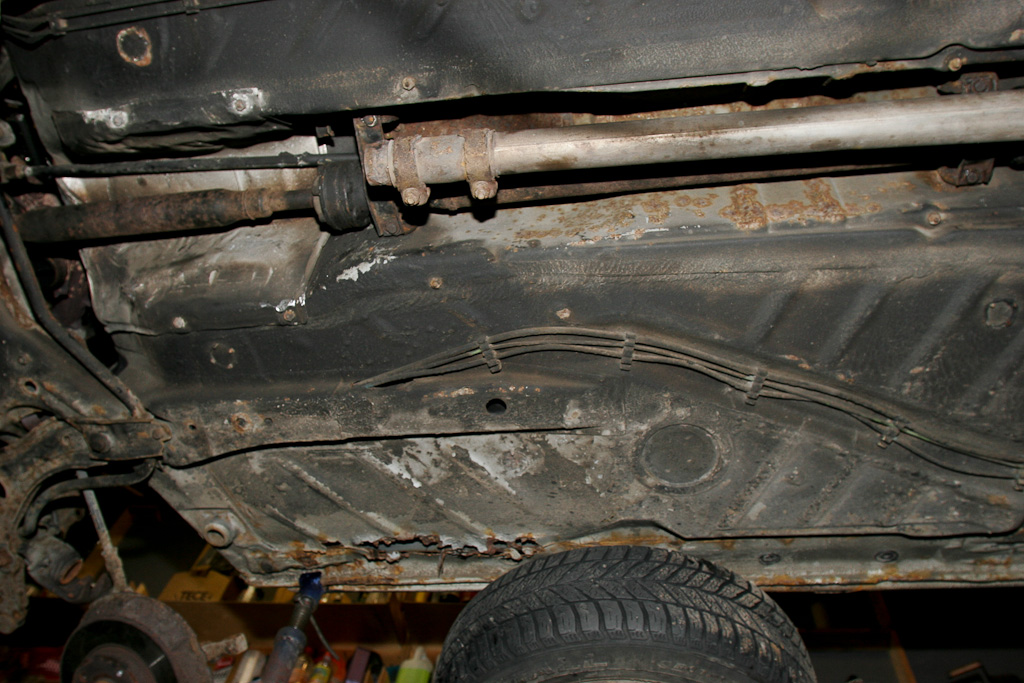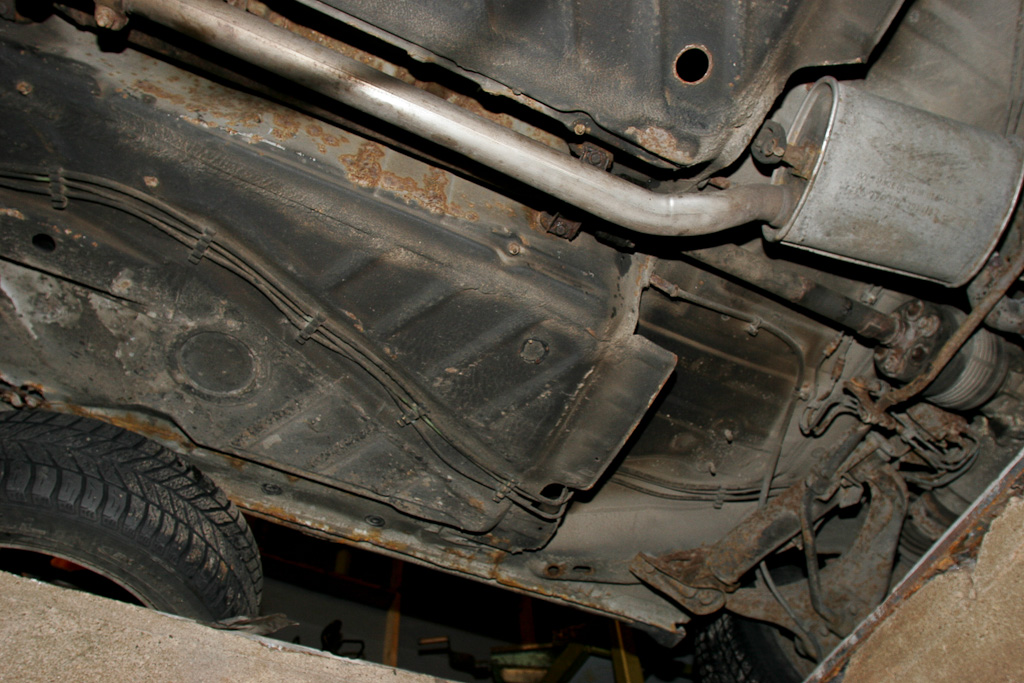 Rear transaxle is in quite good condition. Rear control arms and mounting points to body also.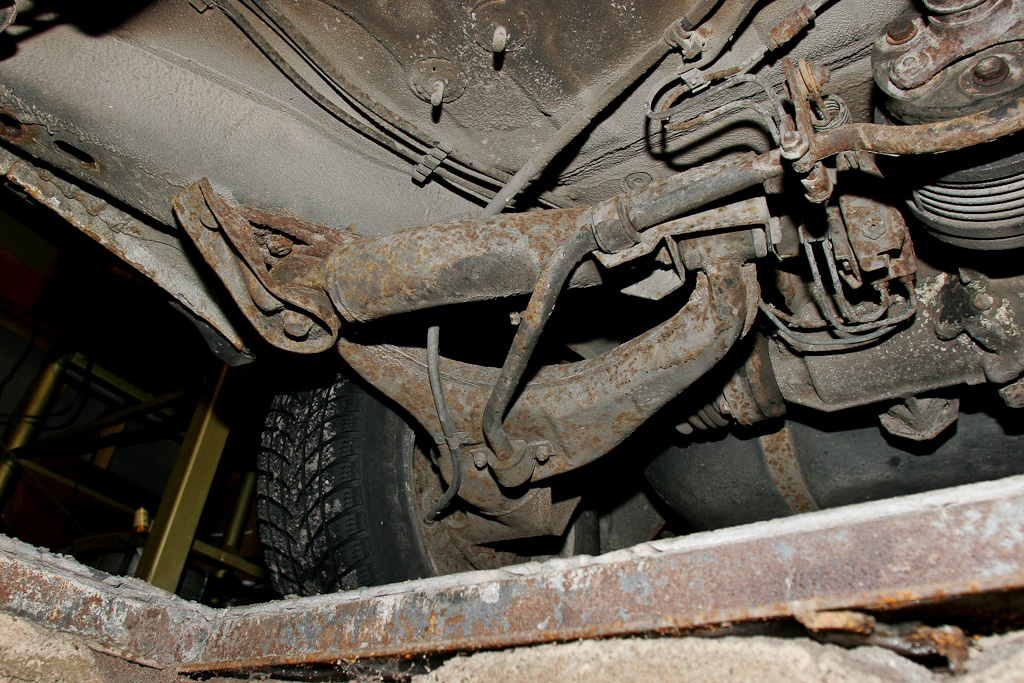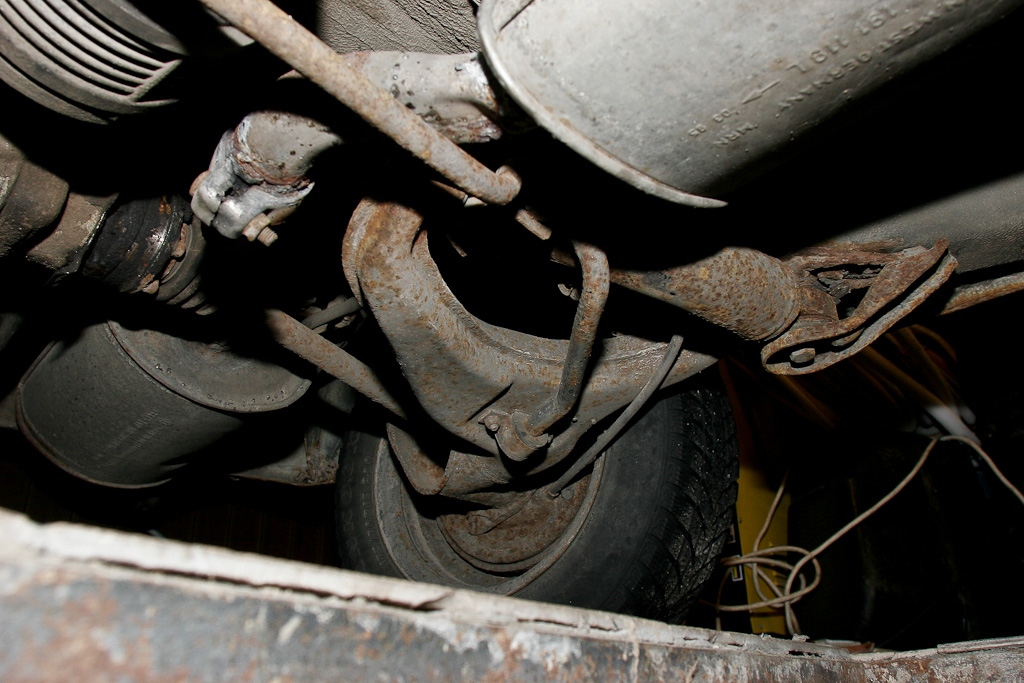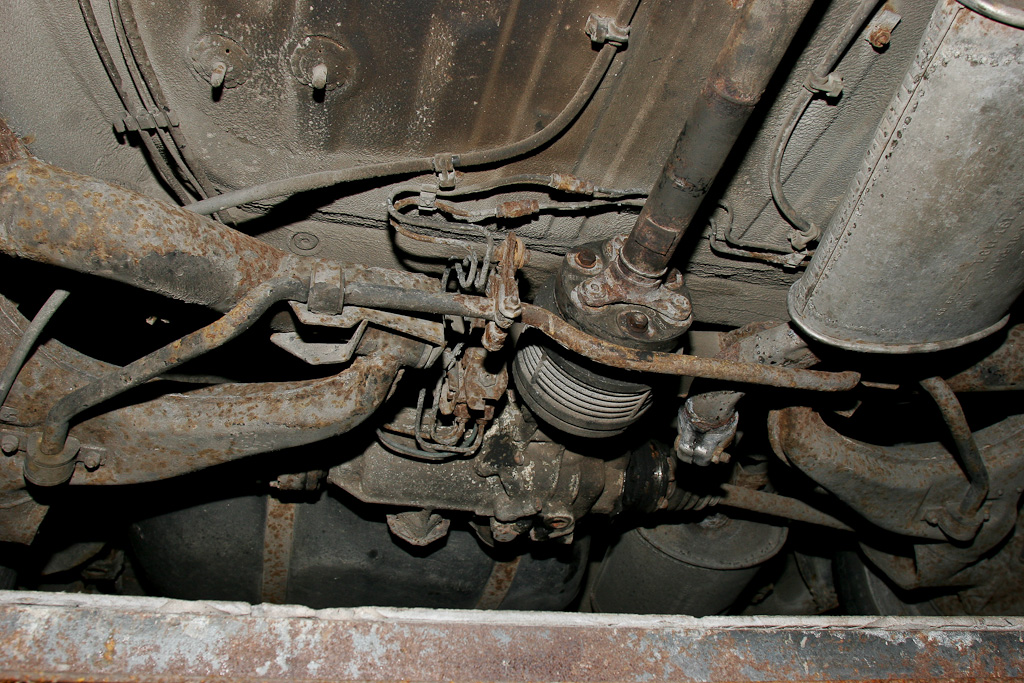 Engines turn has come. Let's do some check in engine compartment.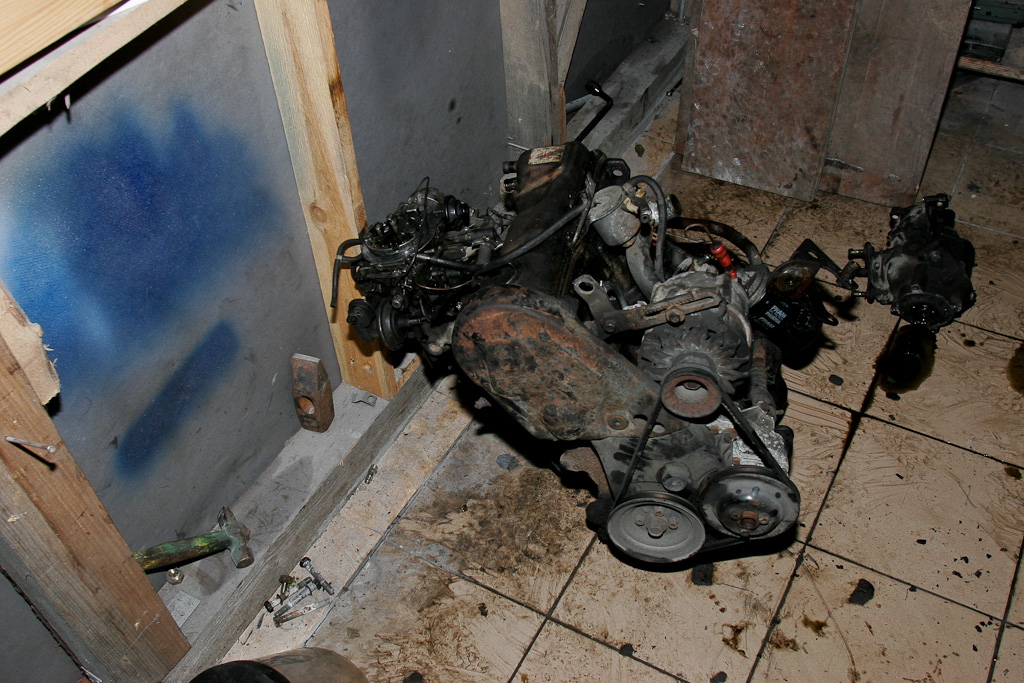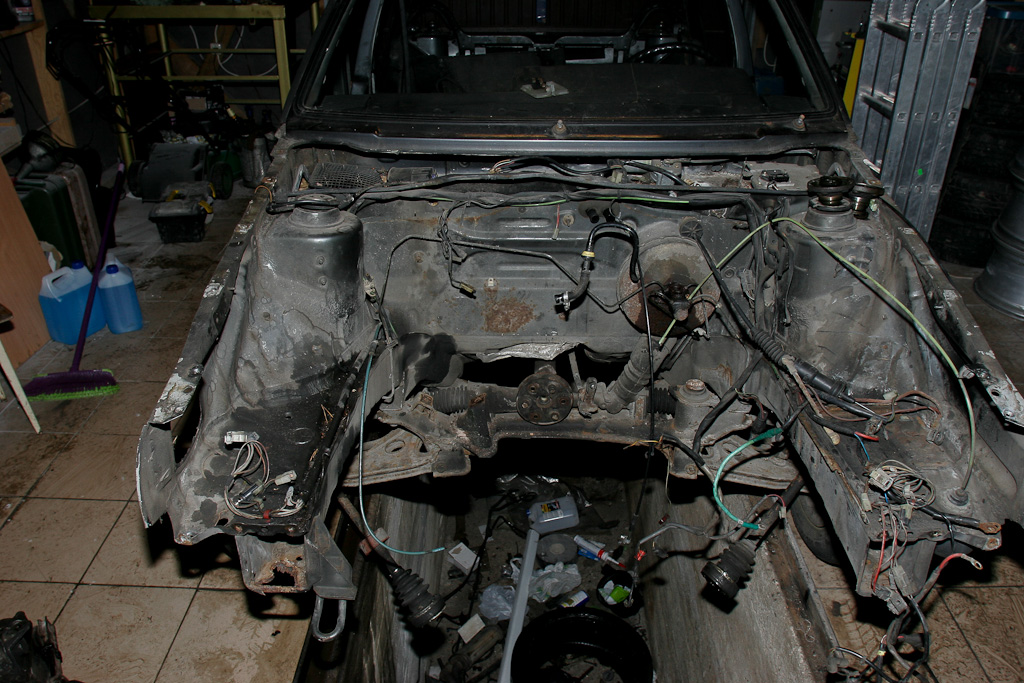 All is OK, except few points. But that's easy to fix. Nothing major.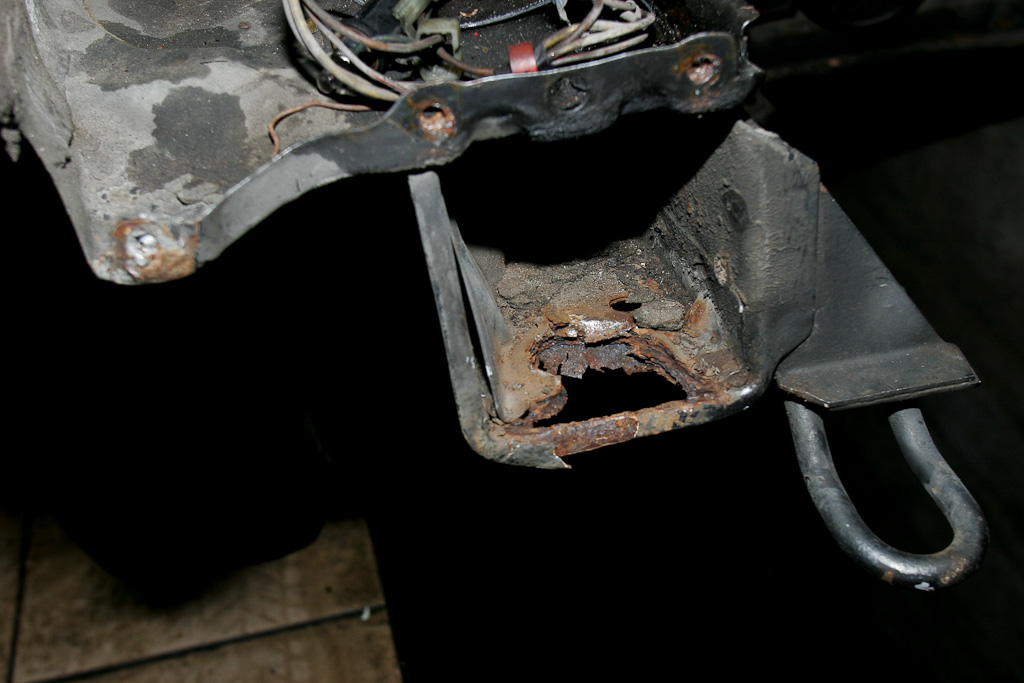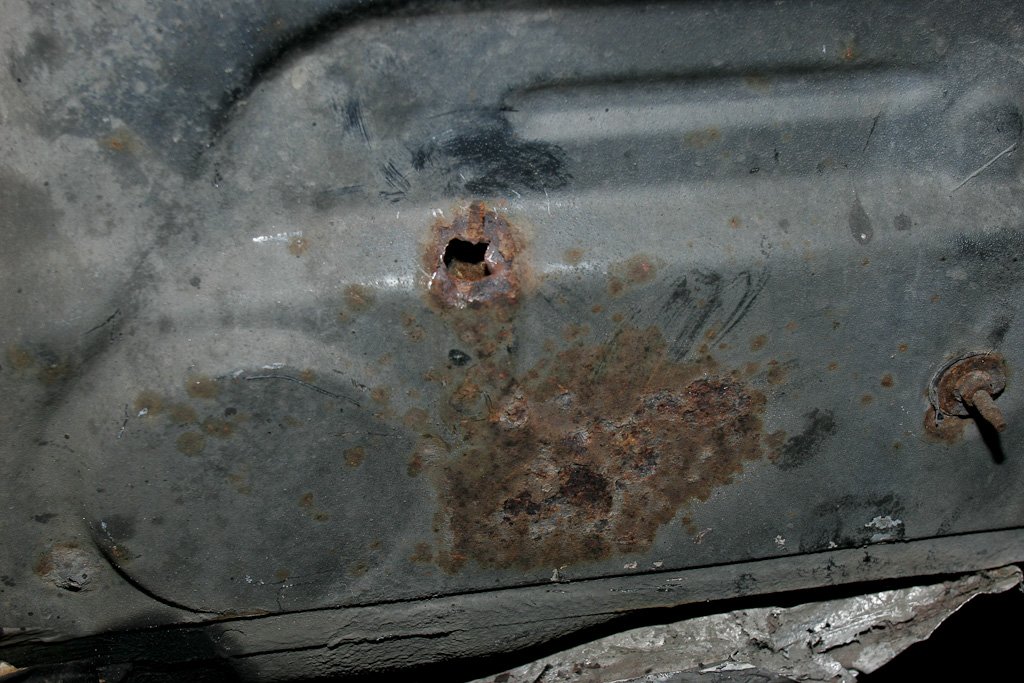 There's happy part, can't be unquoted.. Looks like new..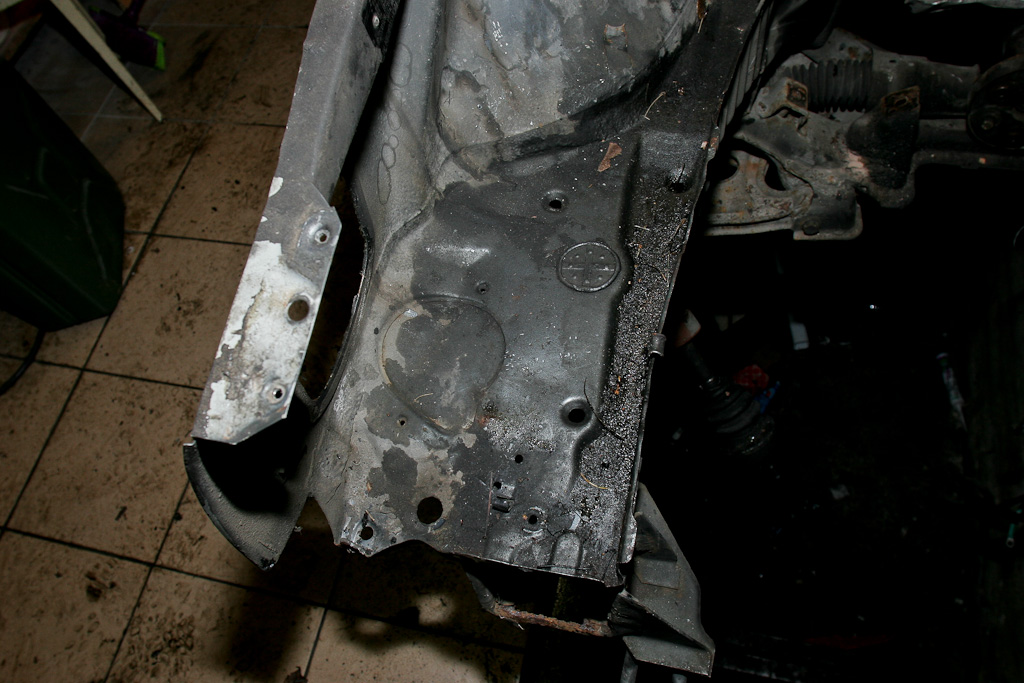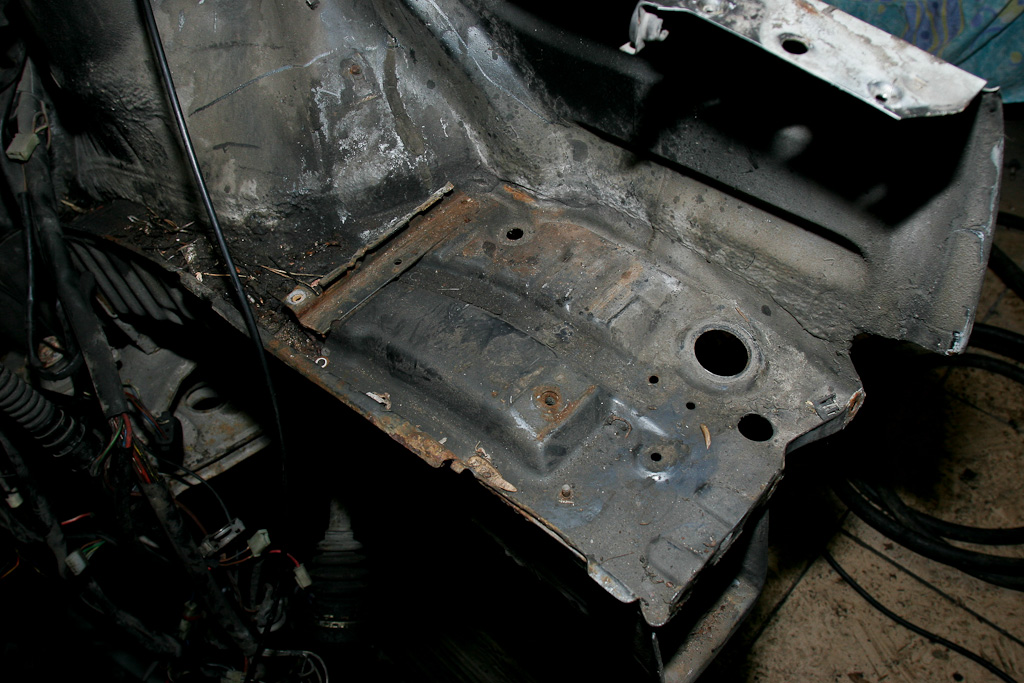 Everyone who reached this last photo of topic I hope have a whole picture for themselves at the moment. Some may say it's total corpse, but I think opposite. When everything is dirty it's normal it doesn't make a great impression, but at least it made a good one for me. Yes, Syncro itself is ruined, it has some rust, but nothing major keeping in mind it was made in 1986. As I can weld with no problem it would be not so hard to repair and restore it. All other chassis stuff will be replaced with 4motion stuff. So, as I conclusion I want proudly to say: Mission accomplished. I have near perfect syncro shell and I can move onwards easily with my ideas and labour on it. See you soon!
Hits: 8211