Published: Sunday, 16 March 2014
That's probably a type of swap which is definitely in top3 of most popular, so no wonder lots have been done across the globe and here I'll give an attempt to summarize on how it's done, what's necessary, mistakes to avoid, so on.
What's needed
A donor car! In my case it is a 1998 8L Audi A3 1.8T with engine coded AGU. It has manual 5speed gearbox and only 166 000km on clocks. I do strongly suggest to get a complete car, totaled is even better because you can get it for lower price obviously. In addition I would suggest to avoid it having major frontal damage.
Golf mk3/PassatB4/Corrado OE engine mounts
Cable shifter mechanism (02A, 02J, depending on gearbox used)
Pedal box from Golf mk3/PassatB4/Corrado
mk3 rear engine mount: (1H0 199 354 H)
mk3 front engine mount: (6K0 199 273) or (3A0 199 273 B) from Passat B4
mk3 gearbox mount: (357 199 353 A)
mk3 Golf sub-frame
mk3 fuel cell
mk3 gti/vr6 internal fuel tank pump
mk3 gti/vr6 half axles if you're planning to run 5x100 PCD
mk2 GTI half axles if you wish to retain 4x100 PCD
FMIC (front mount intercooler)
Downpipe 60-76mm
Process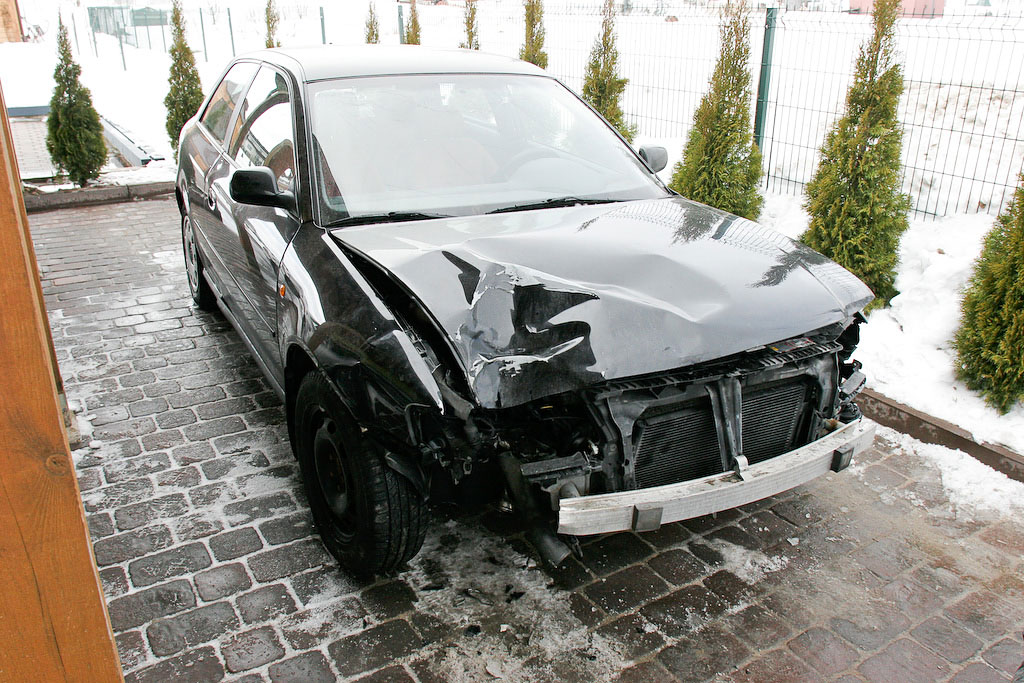 Under hood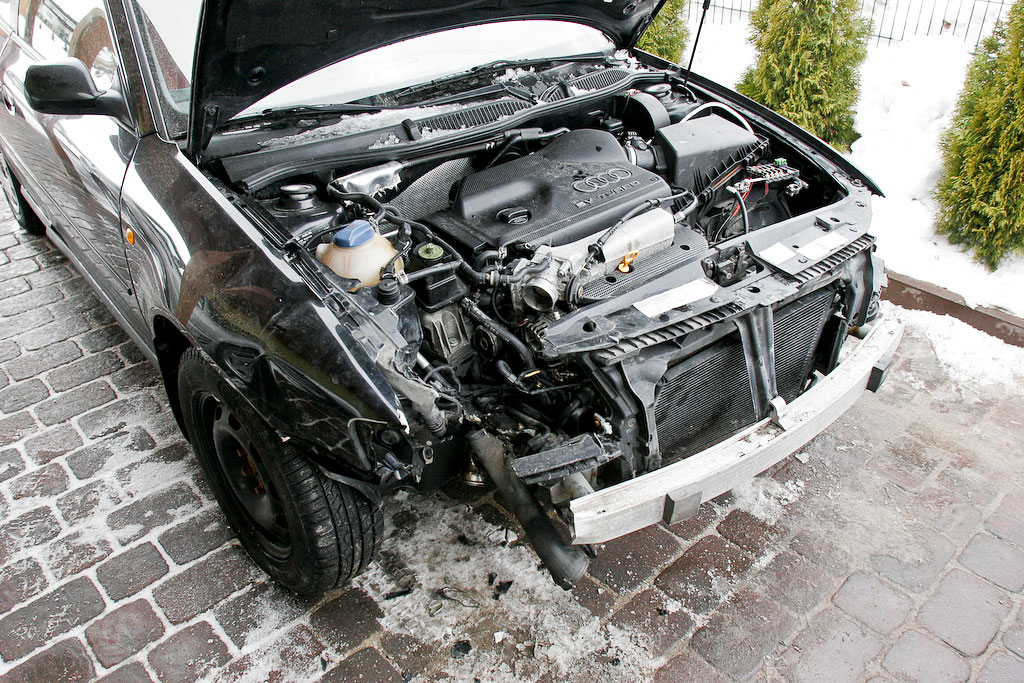 Separation of heart and body begins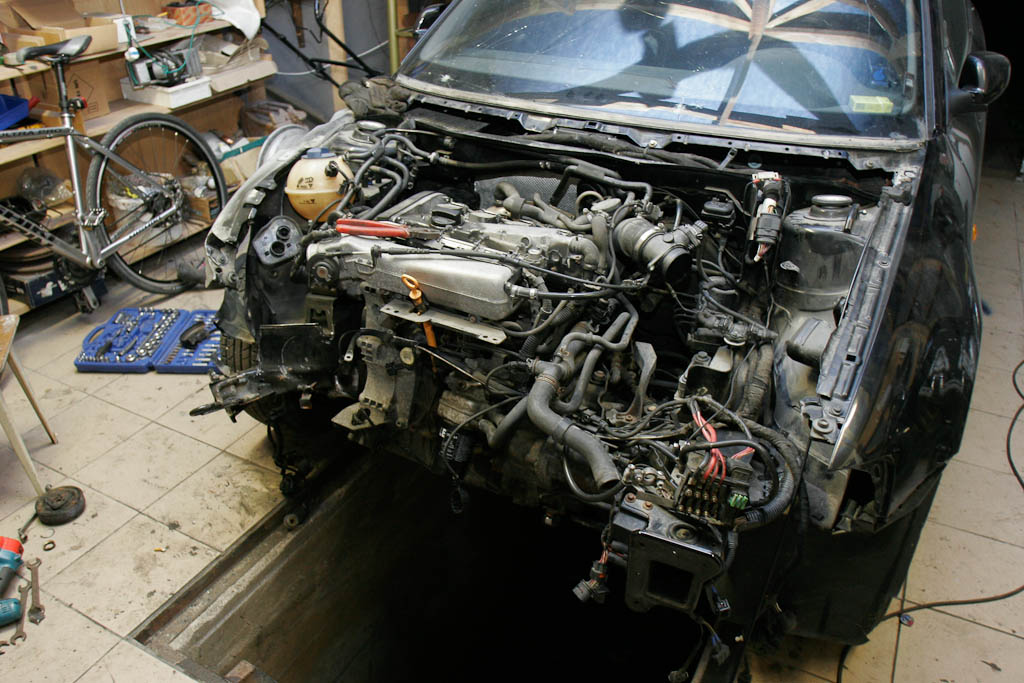 Engines wiring loom and ECU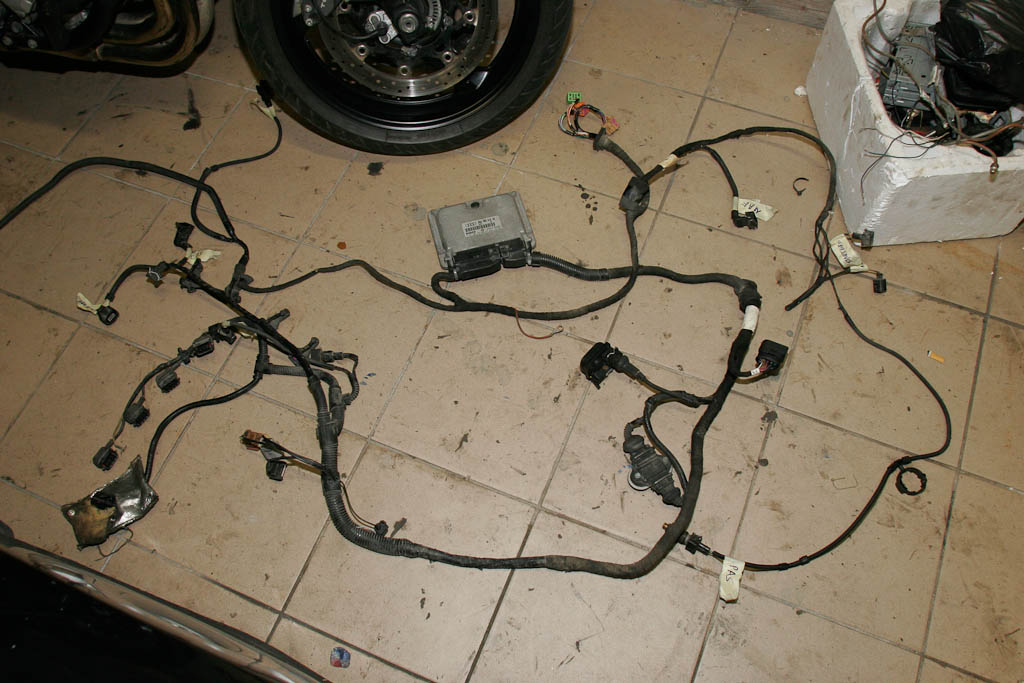 Engine's out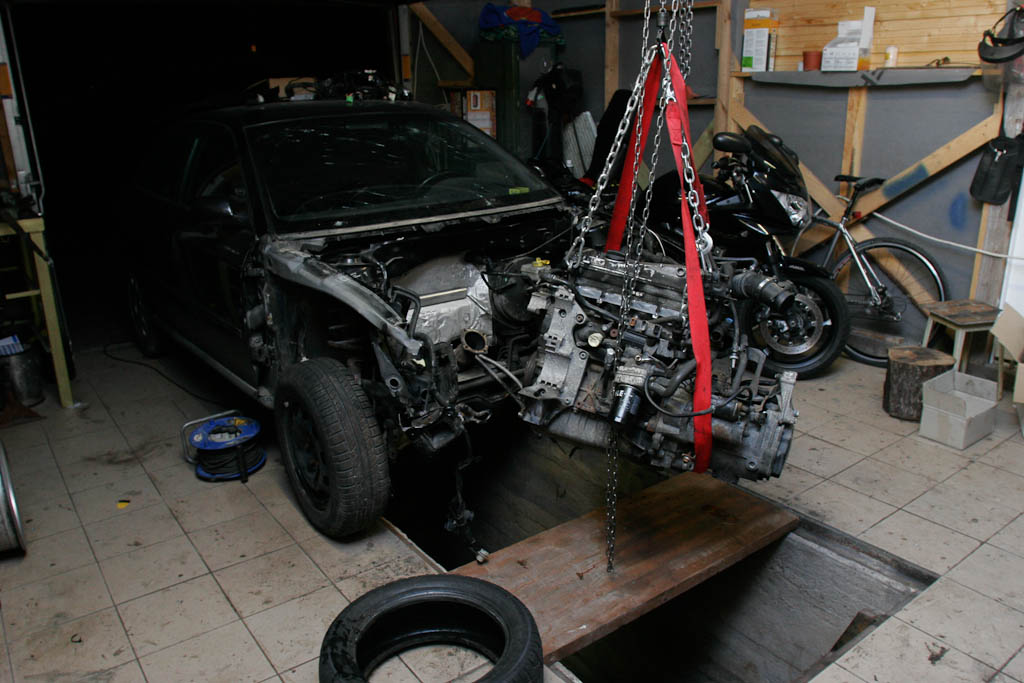 Was a bit dirty and greasy so took a Karcher and gave it a shower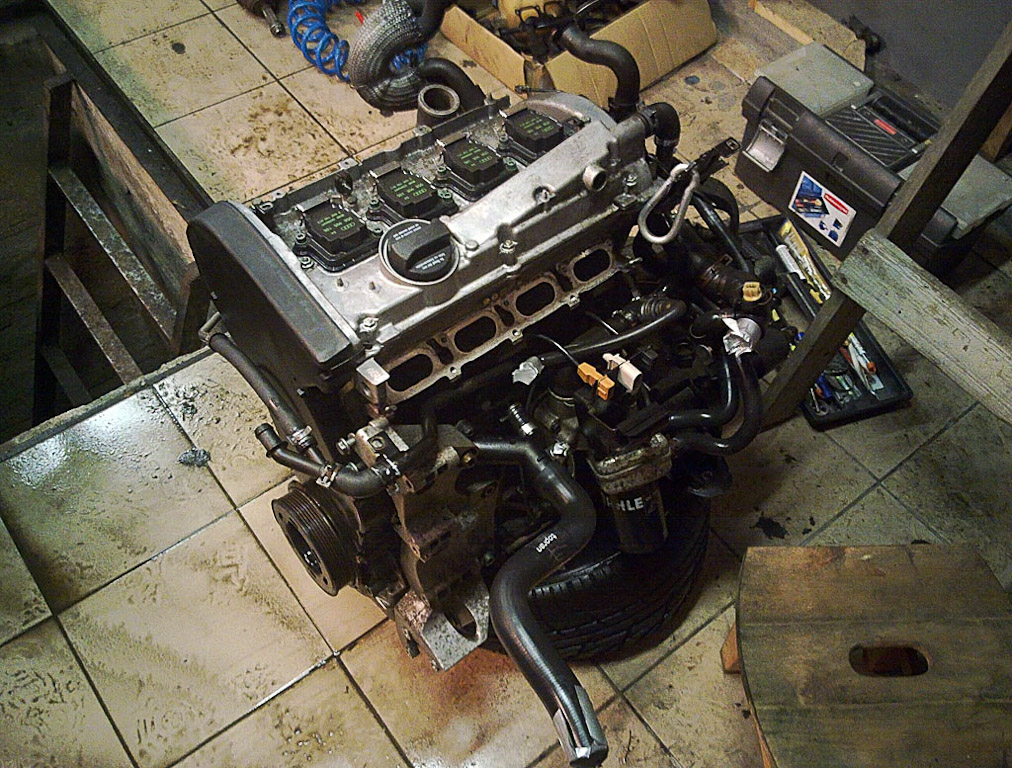 And drained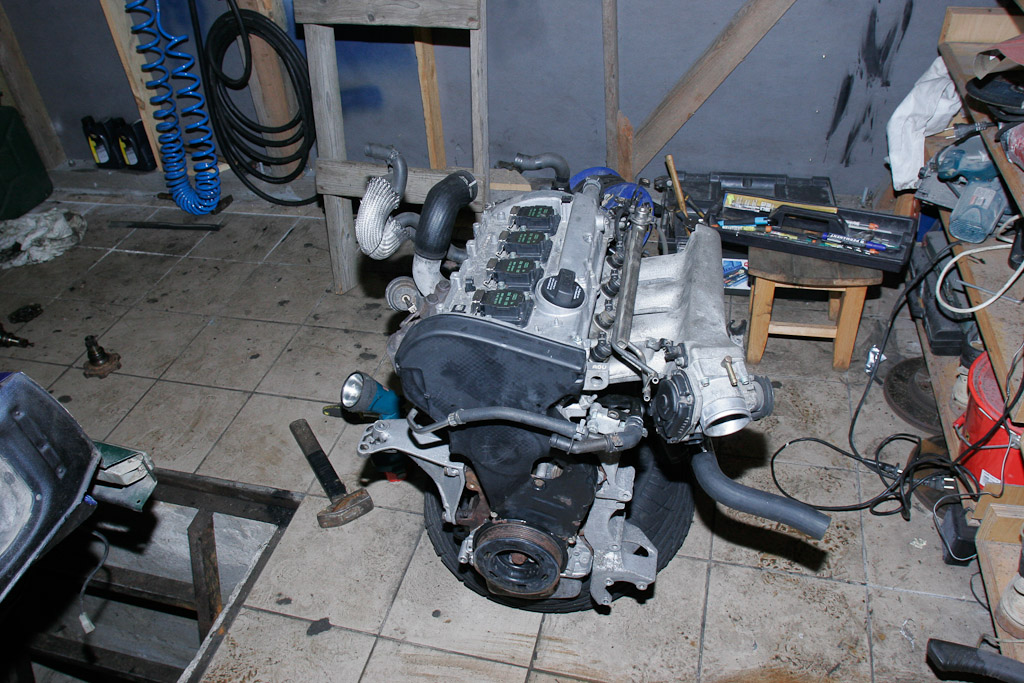 Time to move mk2 Golf and let it on it's own wheels to accept a new heart!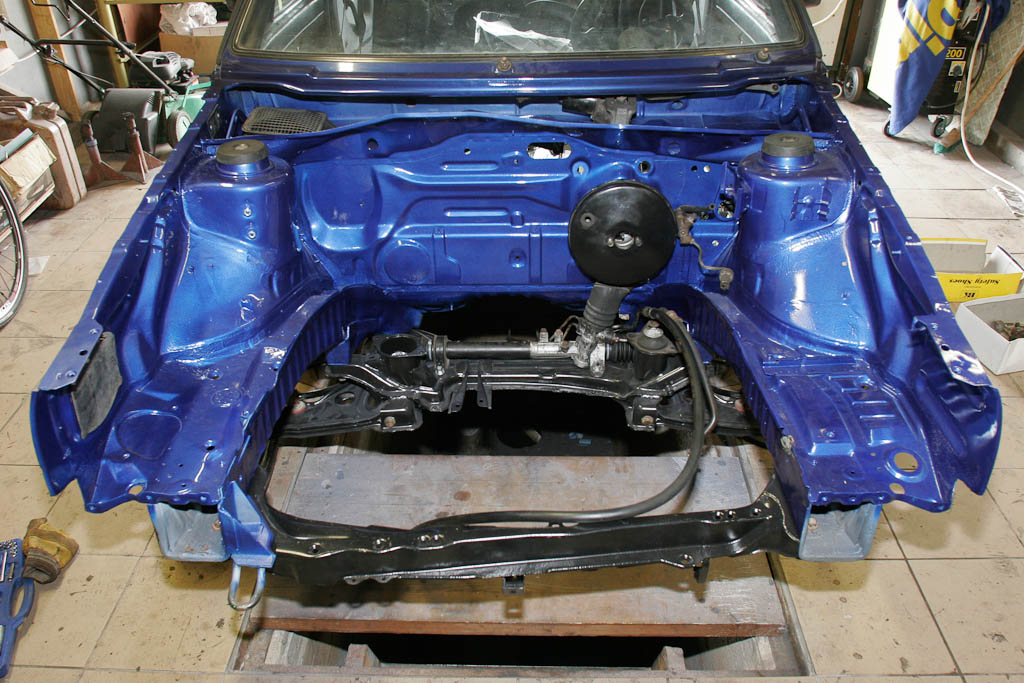 And finally - trial fit. Need to measure all of piping needed (IC, exhaust).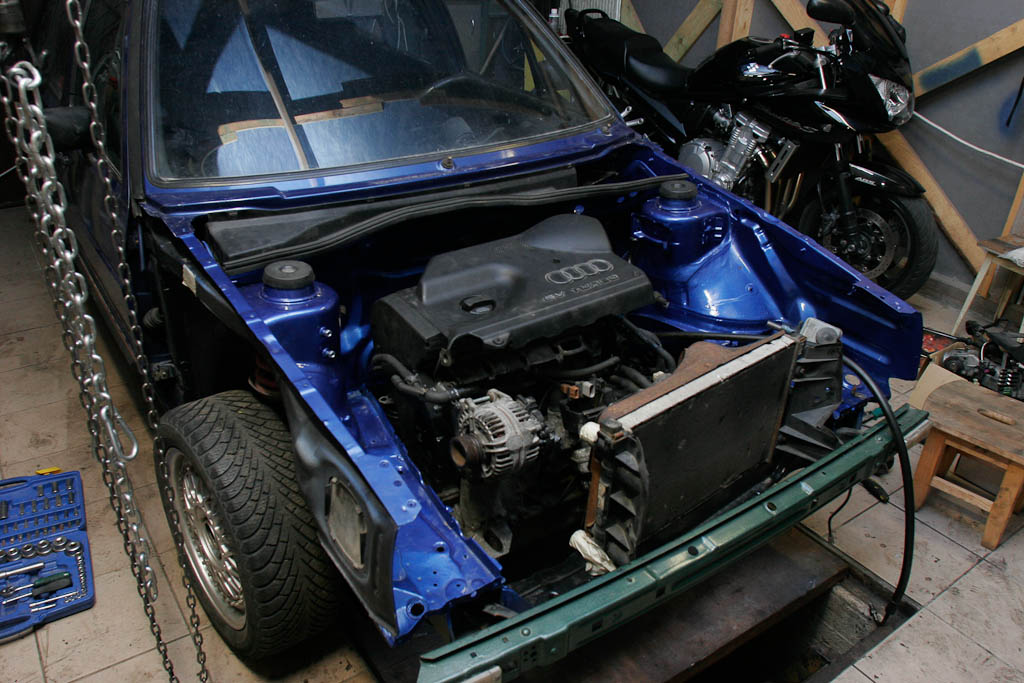 Look's like engine's sitting unevenly, but engine's cover misleads you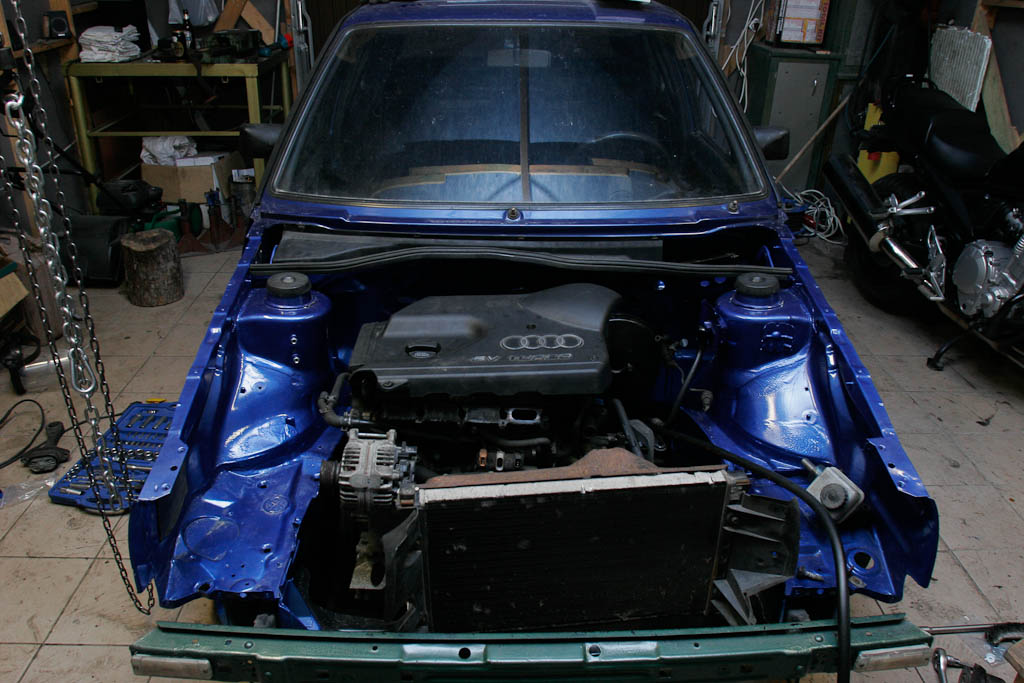 Actually it sat very precisely...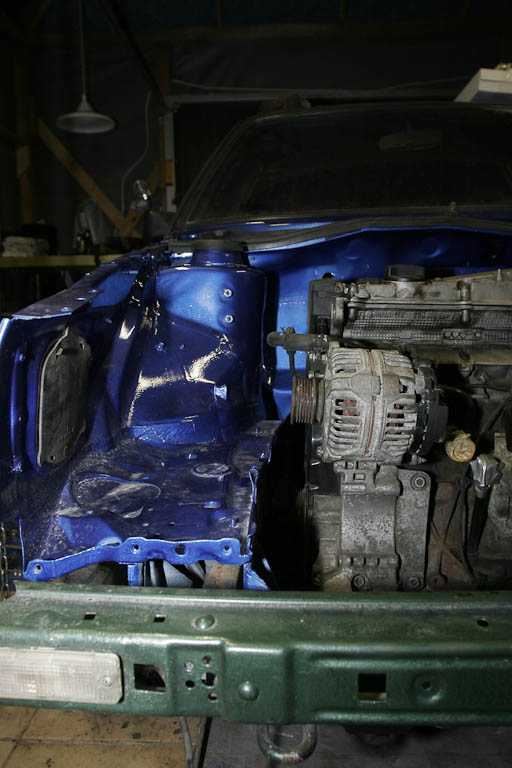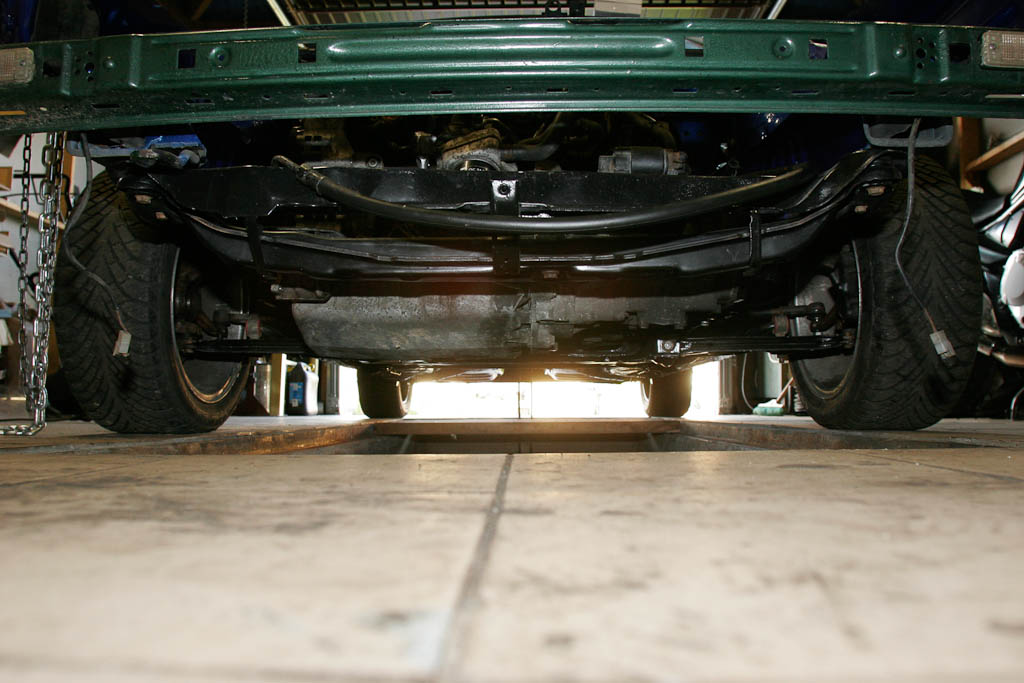 Few other moments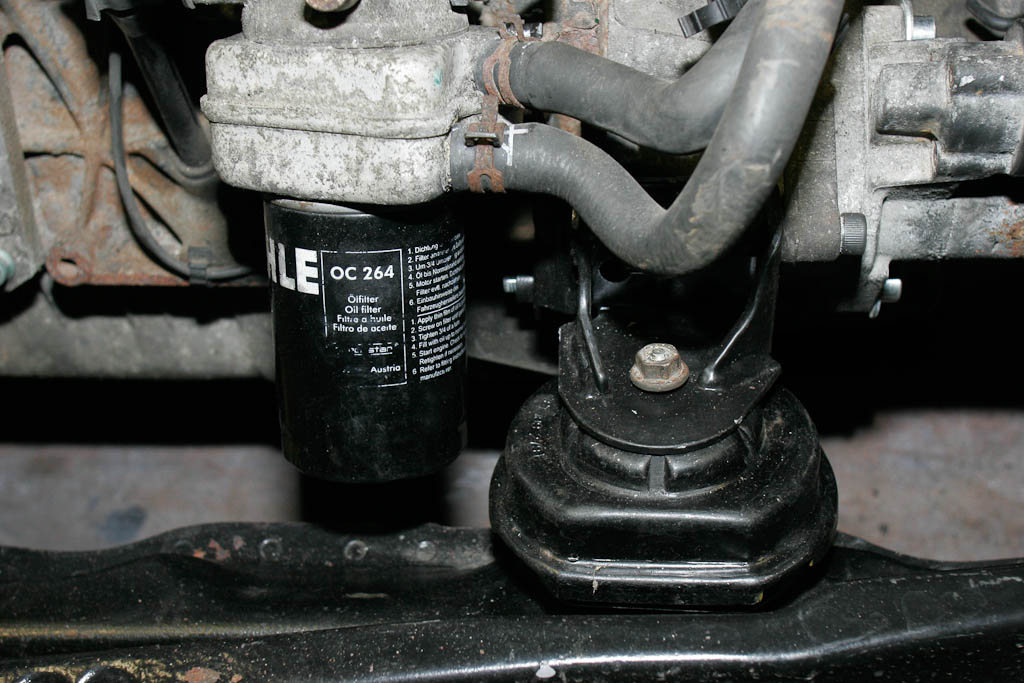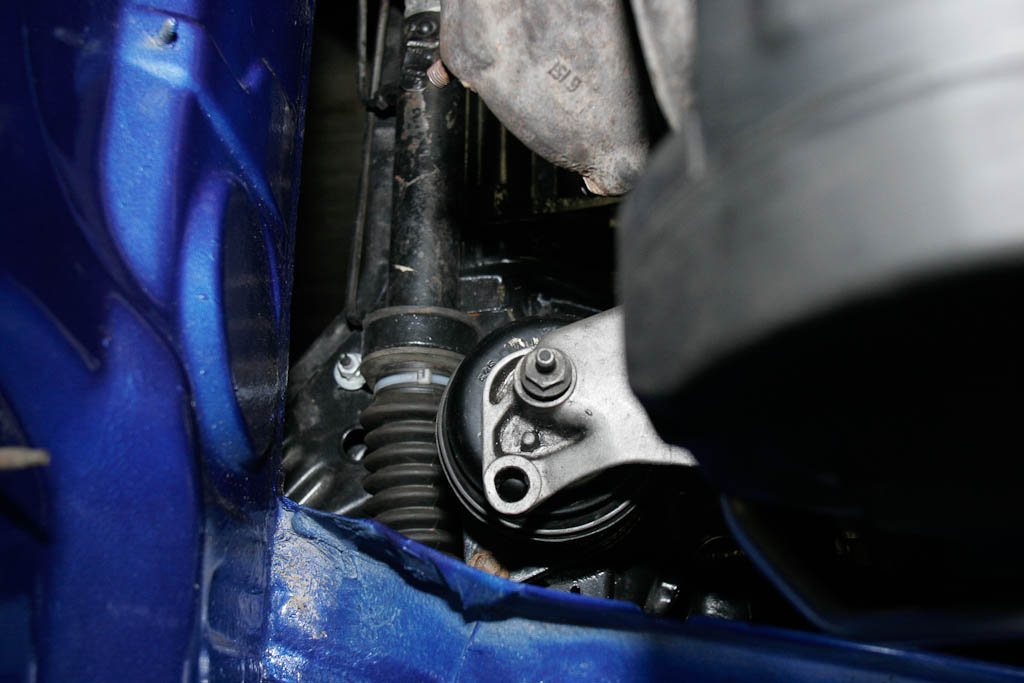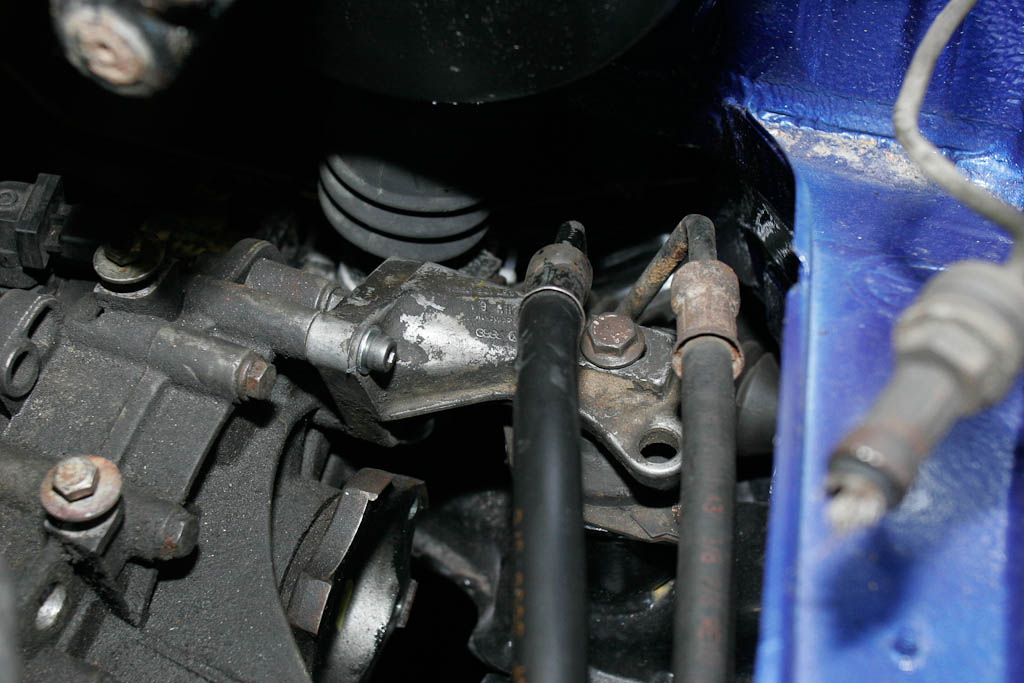 Now I needed to determine FMIC location, IC piping dimensions ant match OEM downpipe
Ok, lets start with IC and it's piping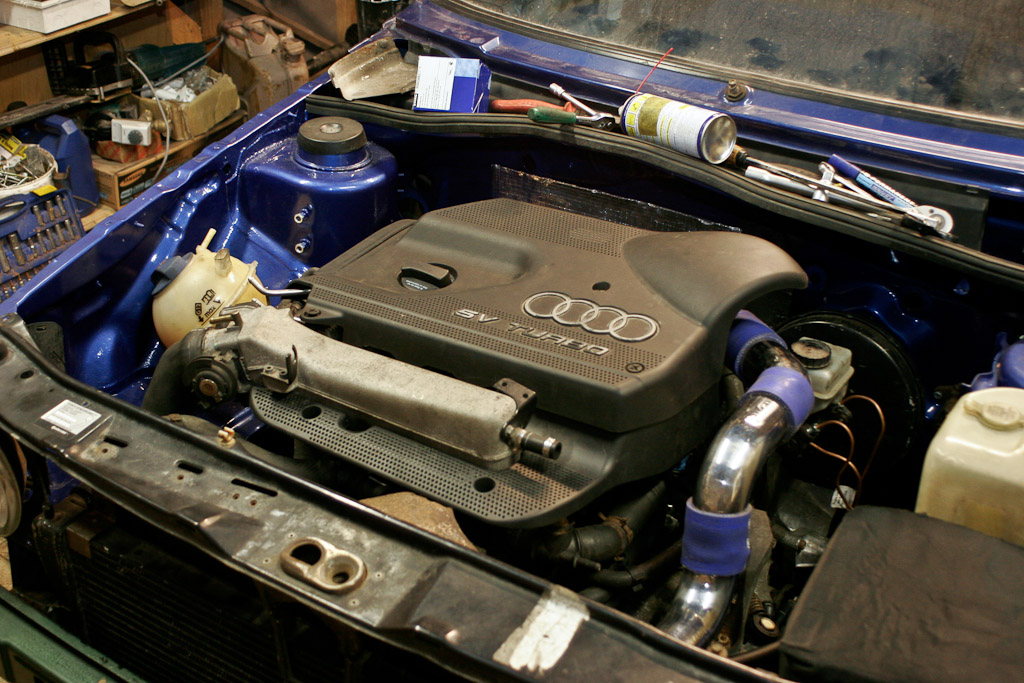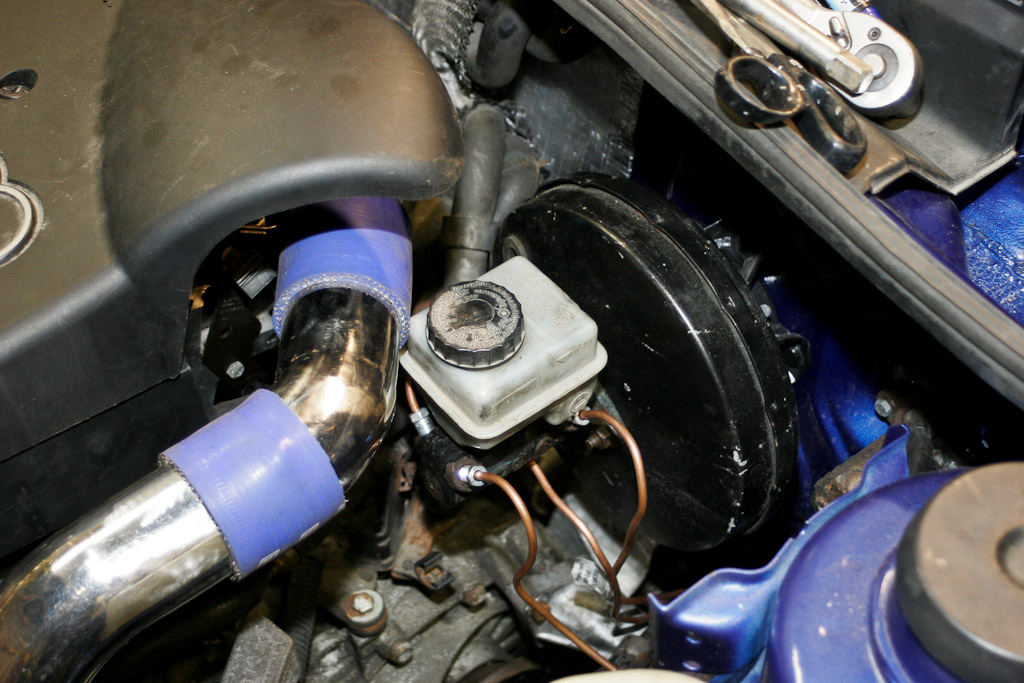 A new home for Opel Frontera Diesel IC. I choosed this one as it was quite slim and won't ruin front grille, bumper and OEM look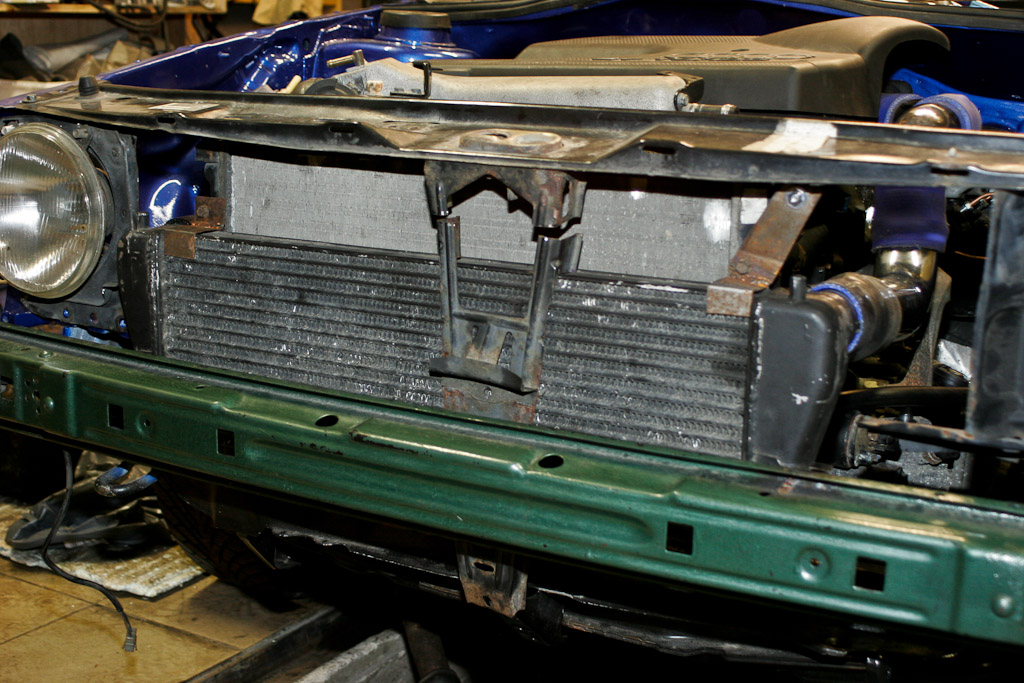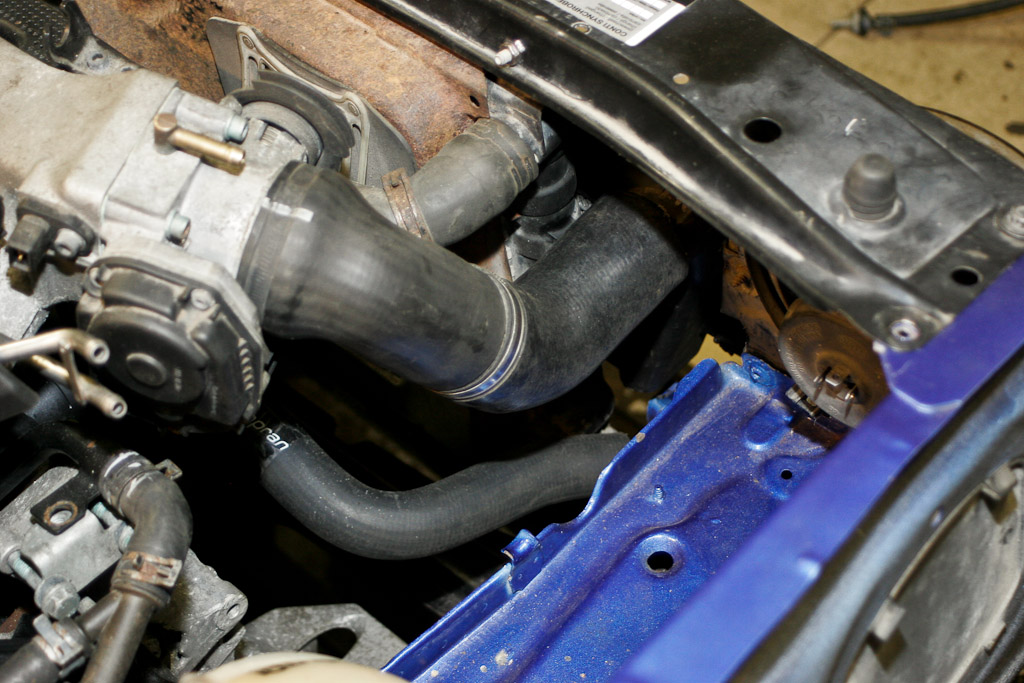 To protect the paint and firewall I've added some of thermal shielding: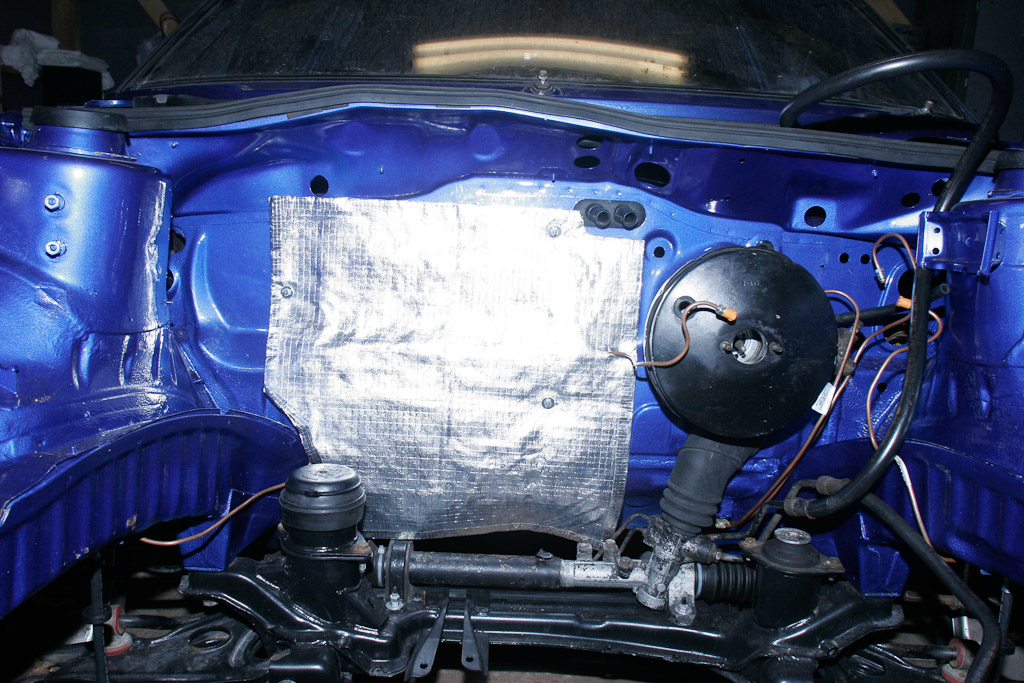 An OE down-pipe matched: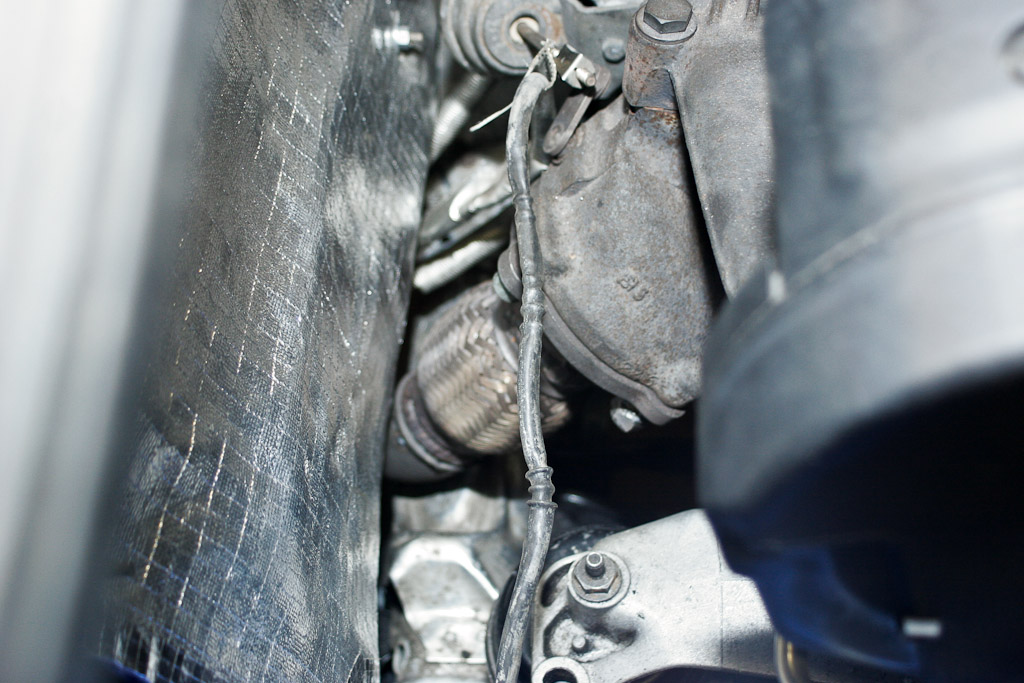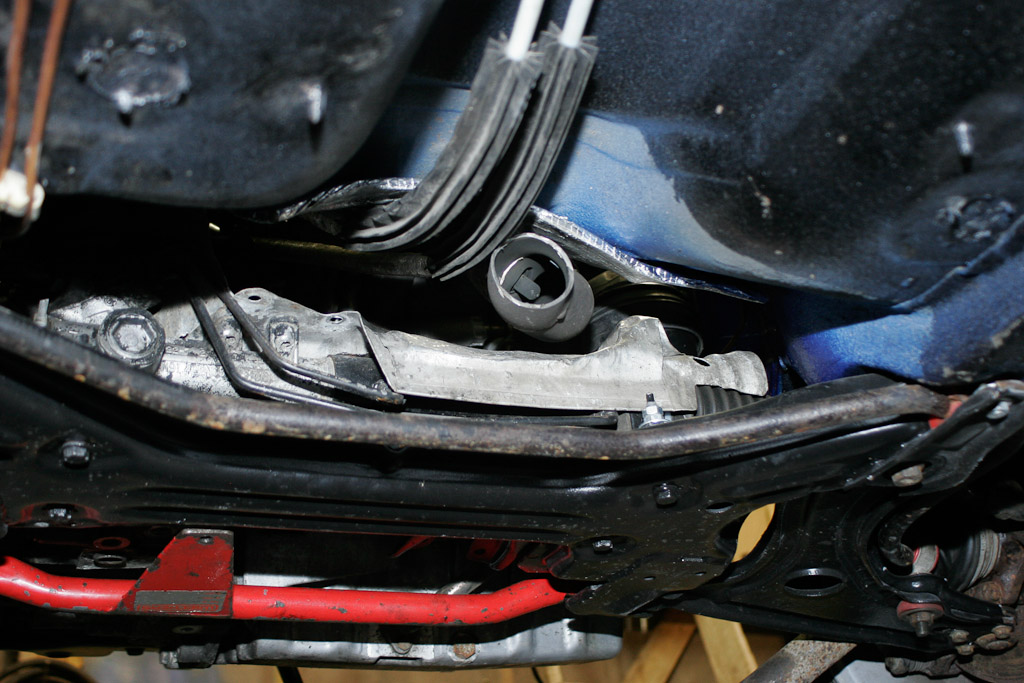 The next one is exhaust system. I've used 60mm pipe. The same as a standard A3 had, but with N1 muffler at back.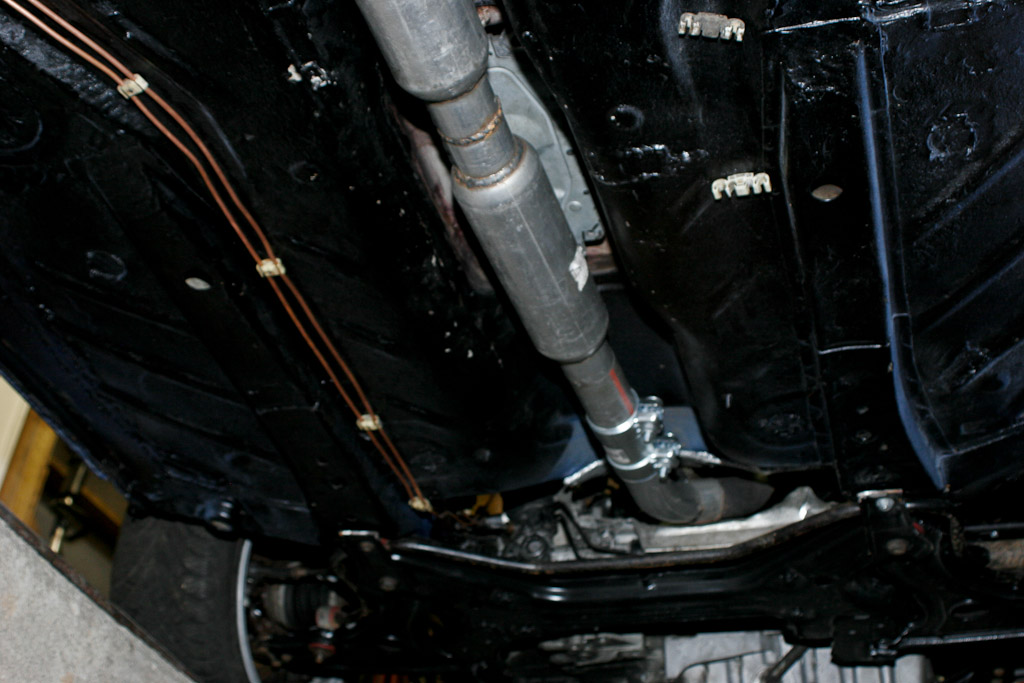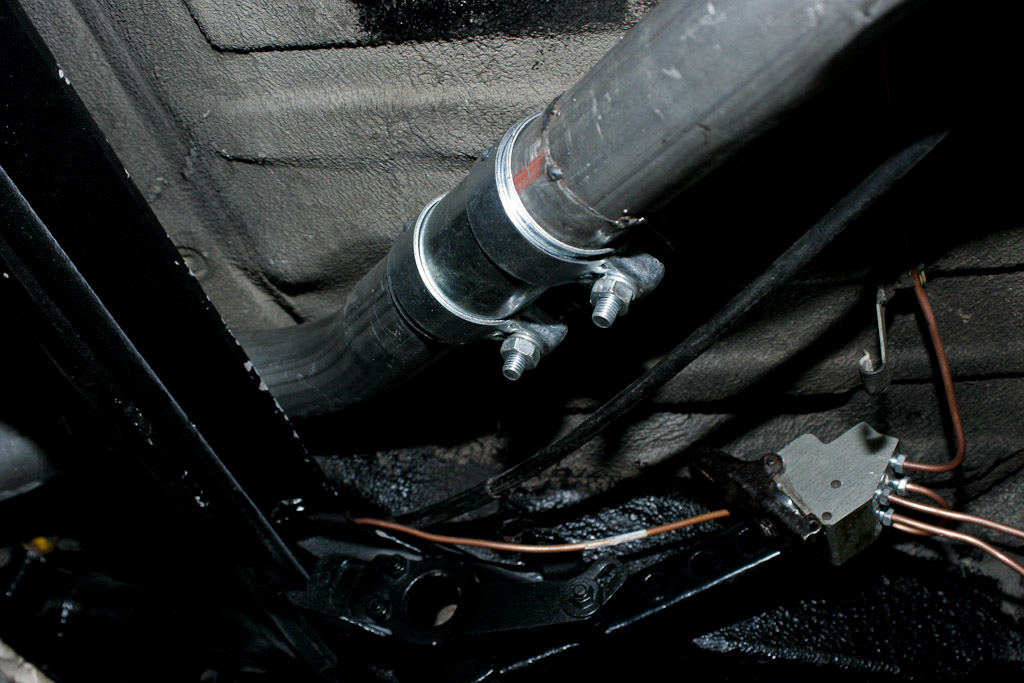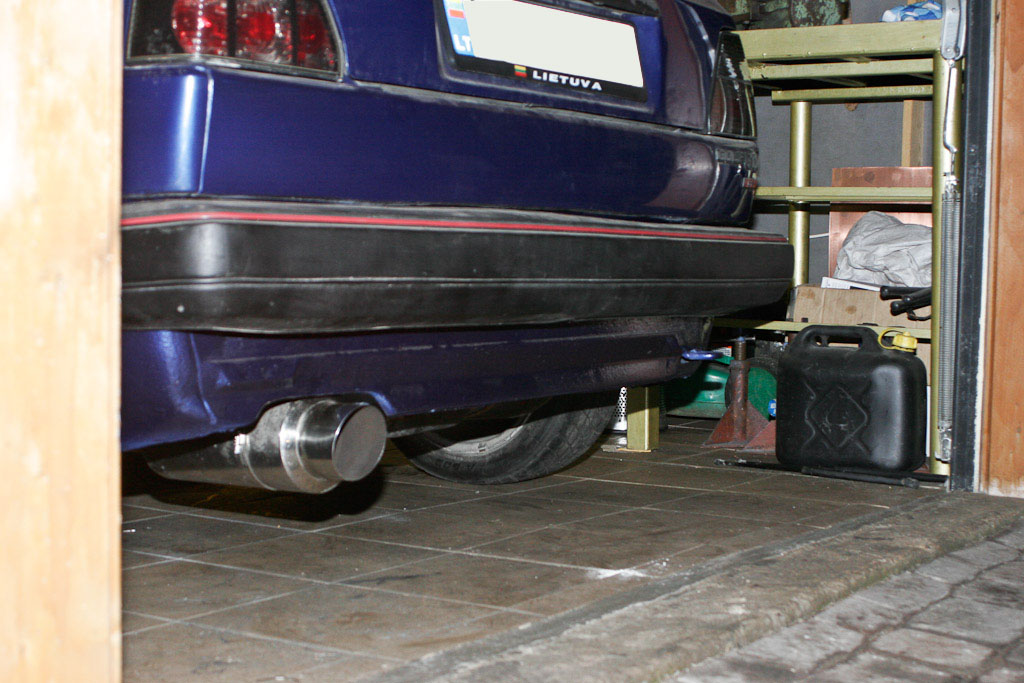 Gear shift mechanism matched almost perfectly. Just welded an additional bracket.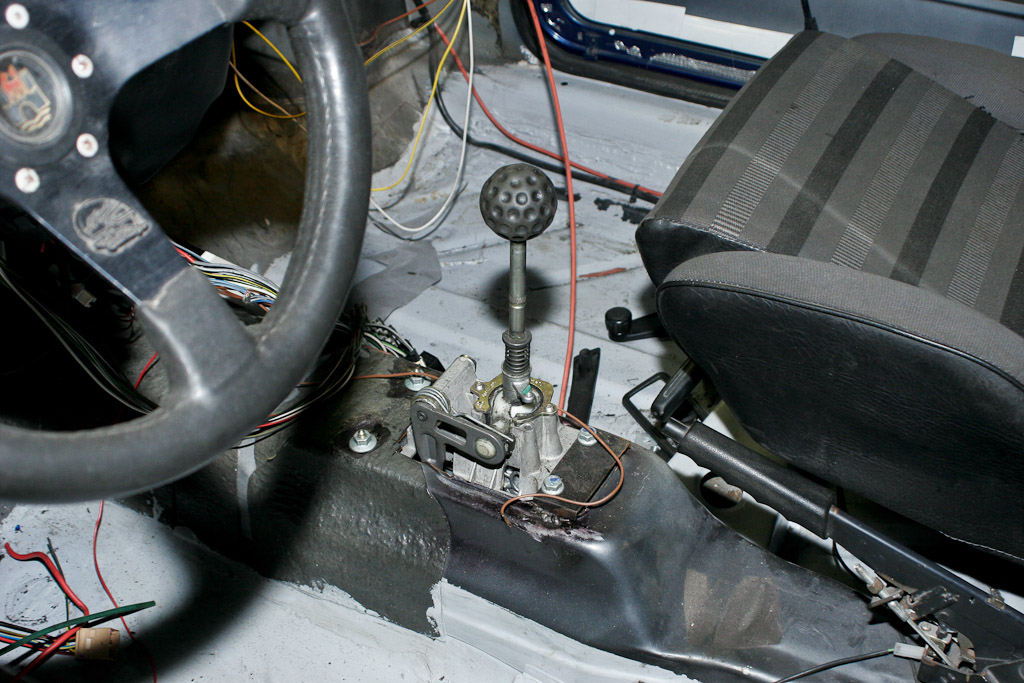 Fuel tank which came from mk3 Golf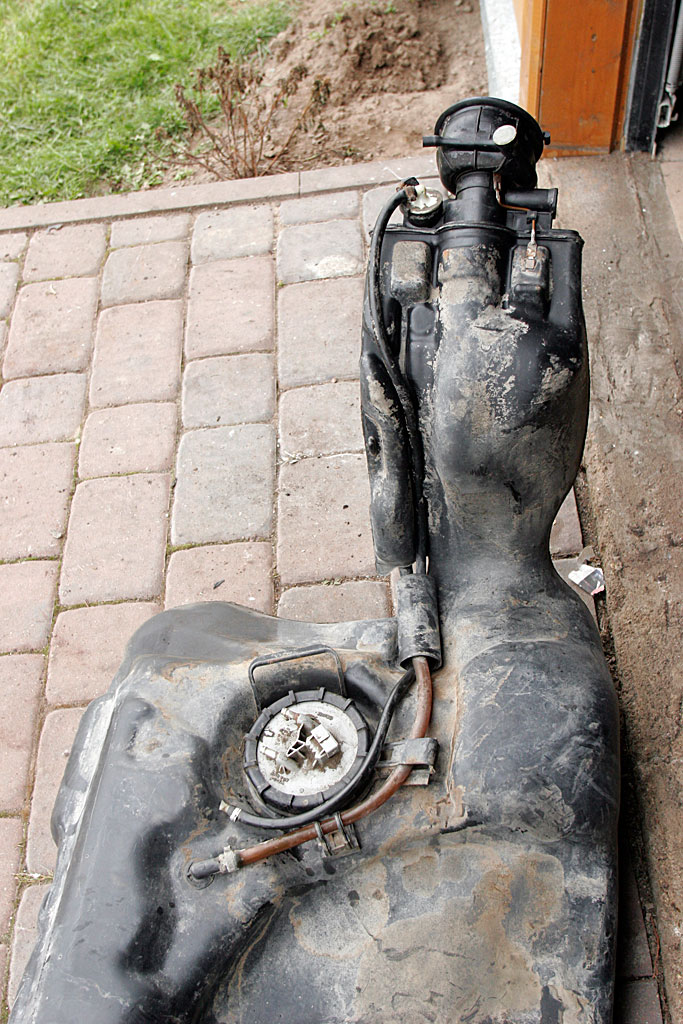 Wiring
That's a part I hated the most. After everything was sorted out I even started to like it. Wires rock!
So I brought all the wires A3 had and started to look at scheme and investigate what's needed to start engine. In my case donor car was 1998 A3 which came with 1.8T AGU coded engine. Particular setup utilize cable operated throttle instead of DBW (drive by wire). It also uses immobilizer which is required to remove. Fun fact it must be removed physically since BOSCH ME3.x.x versions of ECU did not use re-writable EEPROM. Later versions, ME7.x.x which came post 2000 years has EEPROM where immo can be removed programmatically by reflashing it. To put it simple, just look at the throttle pedal type and you'll know what version you're running. Electronically controlled DBW means you have Bosch ME7.x.x on you donor. If not, then not.

Also obtained a place the ECU is going to sit at. Old bracket from Audi would sit nicely.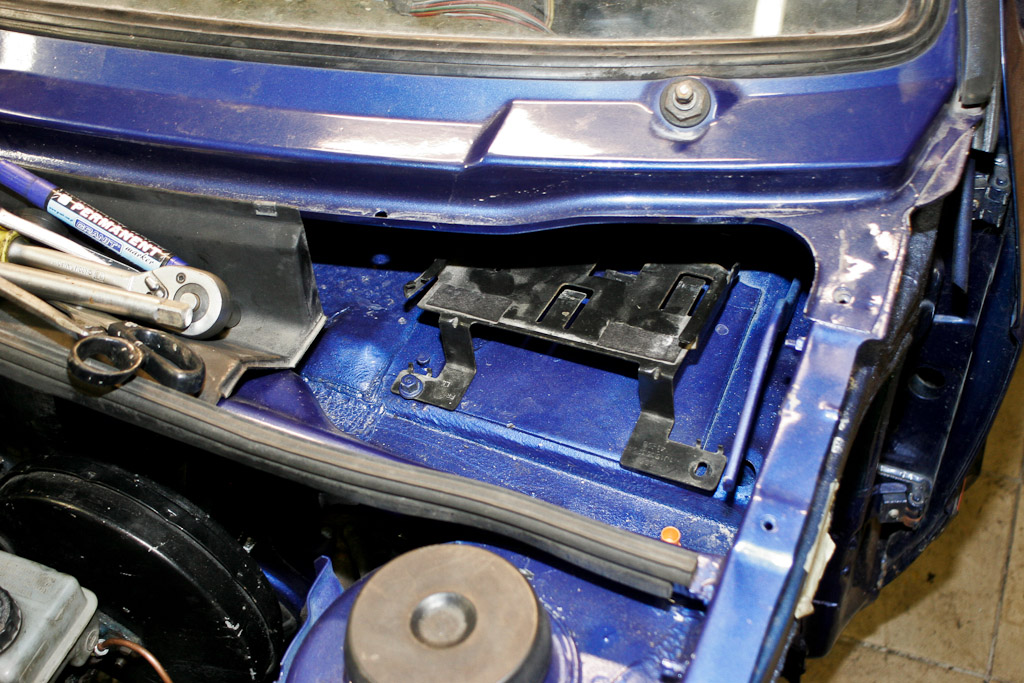 The start of the evening. Hell yeah!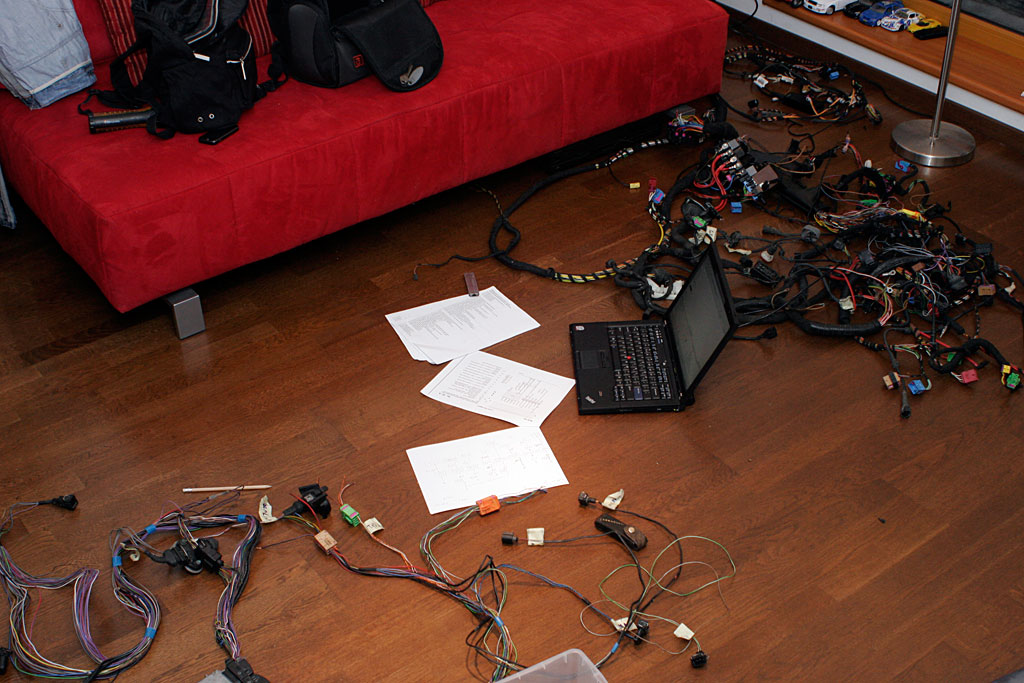 Whole engine wiring loom is splitted and every unnecessary wire is removed.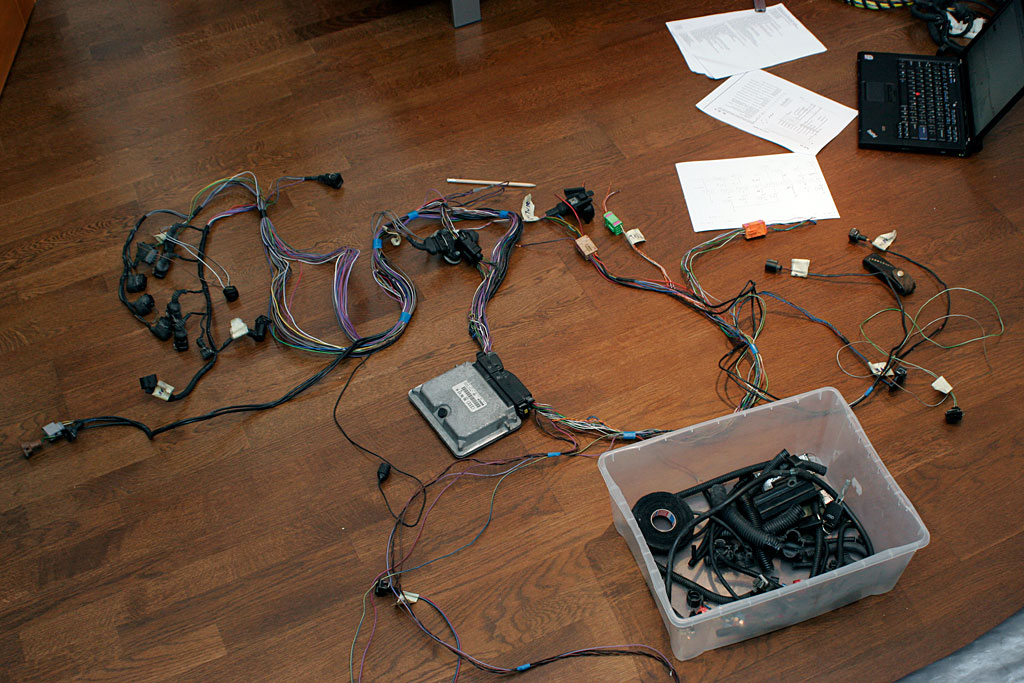 To connect that wiring loom safely it needed some additional fuses, which were absent in my CE1 mk2 Golf. So, that's a solution!
Almost plug'n'play 1.8T loom to CE1!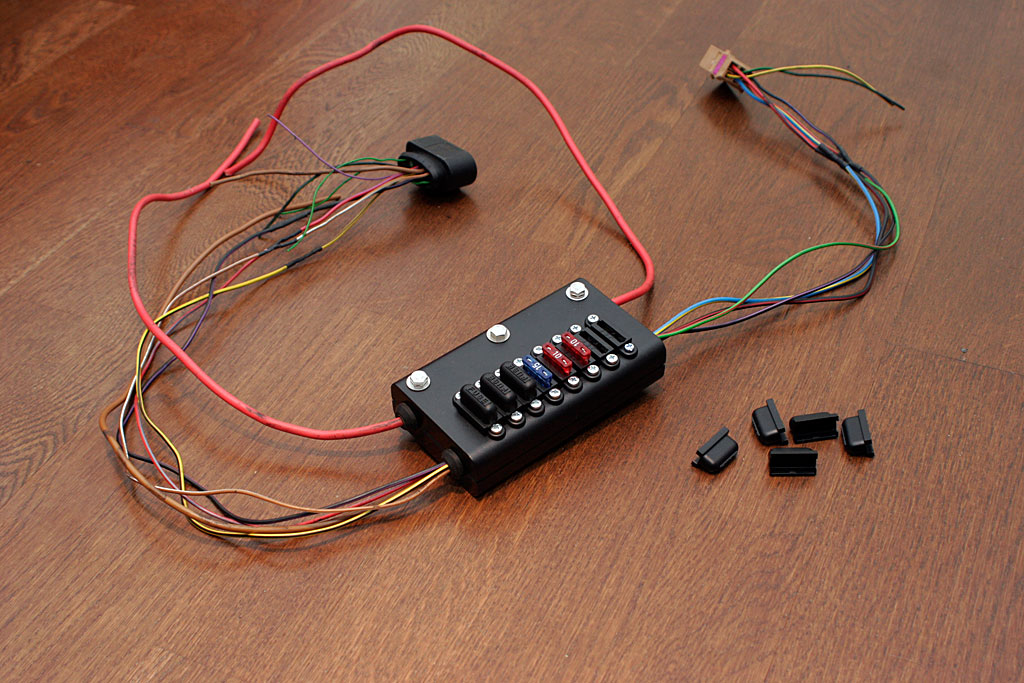 After organizing, grouping, branching all the wires, sorting grounds, etc. I was able to incorporate built wiring loom in to the car: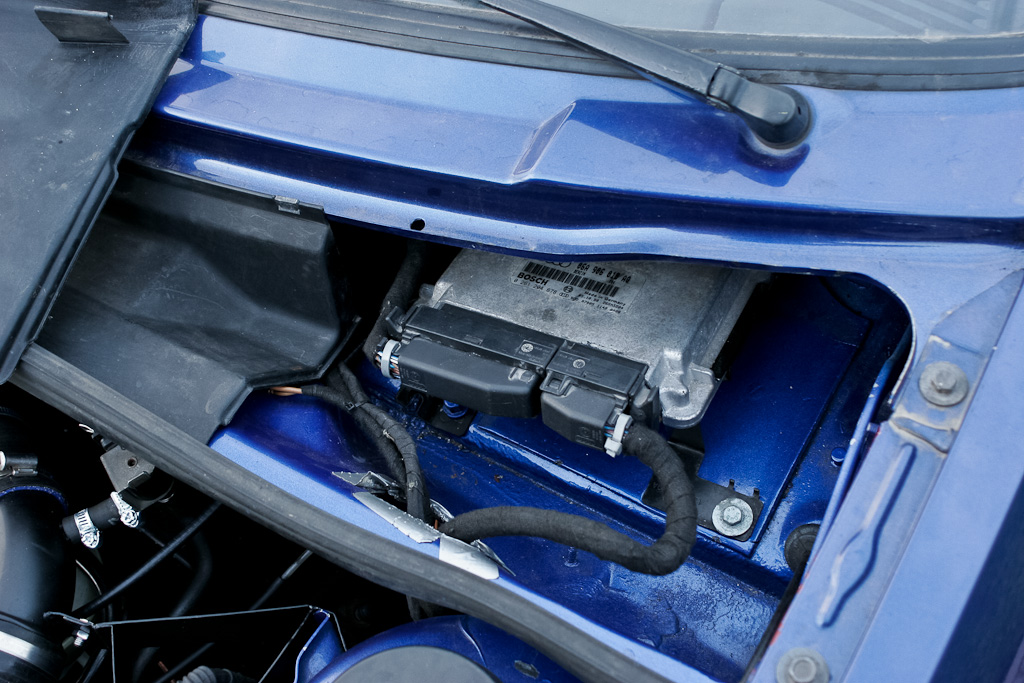 Then changed rooting of IC piping and intake: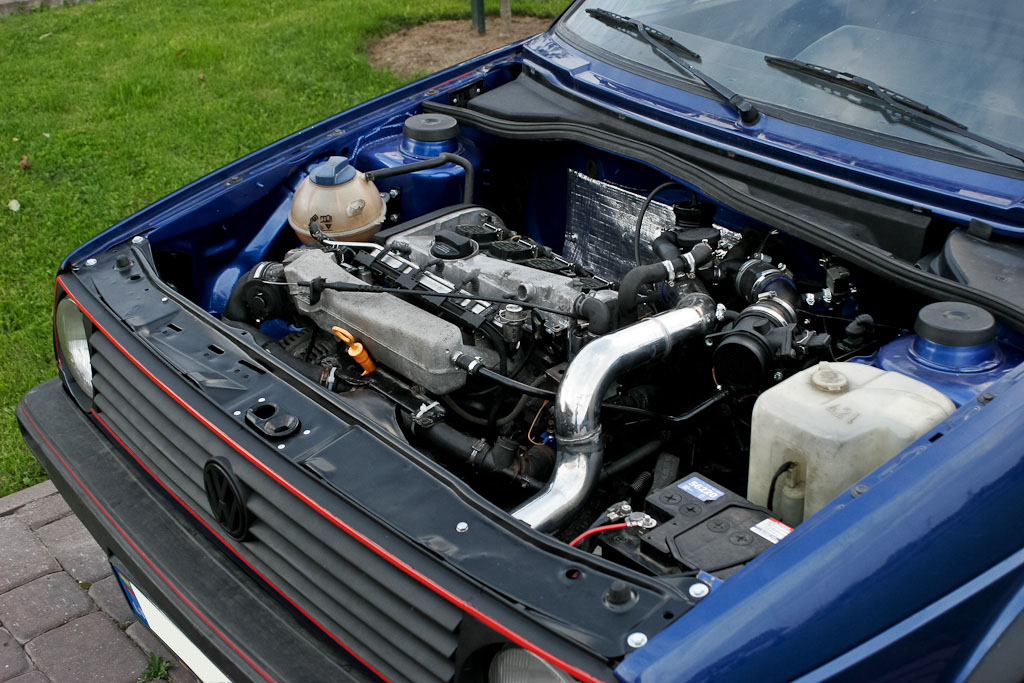 Coolant expansion reservoir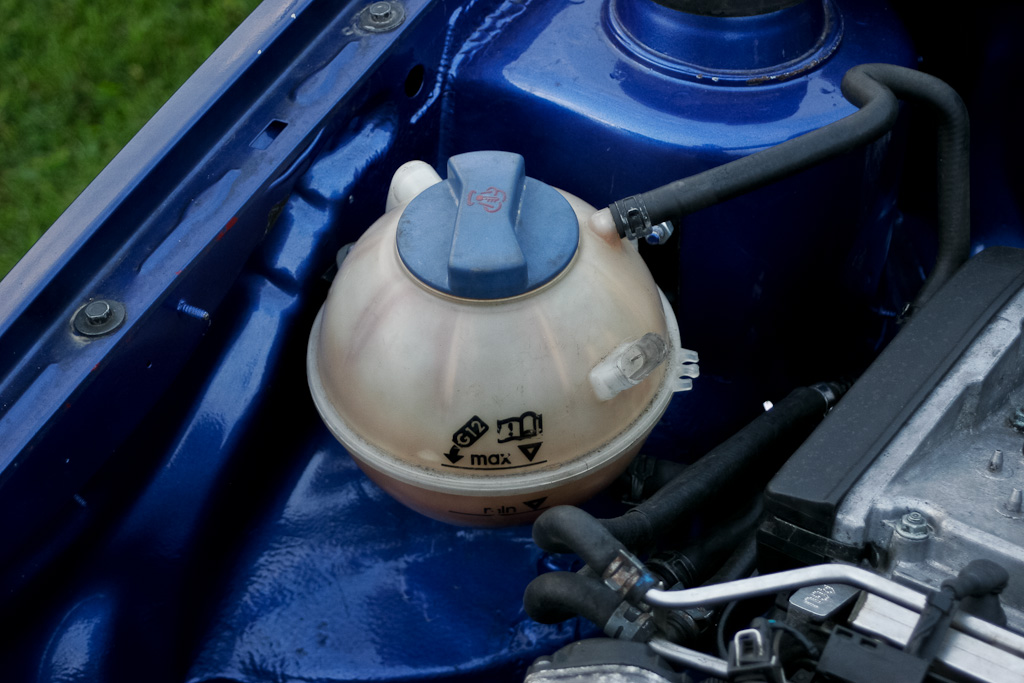 Power steering fluid reservoir remains in it's genuine position: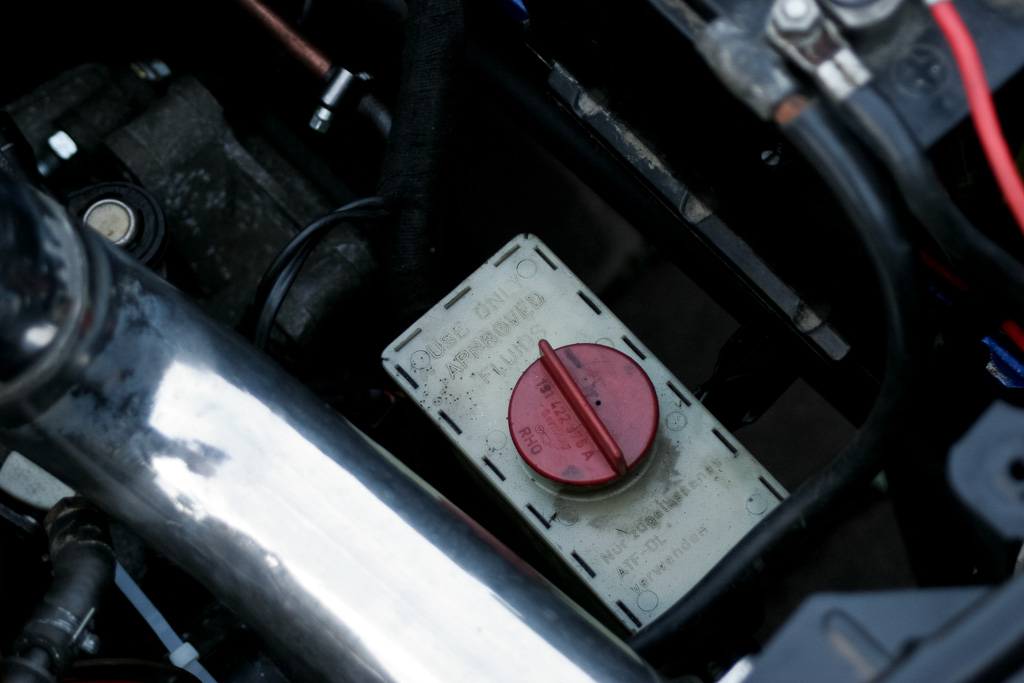 Massive air filter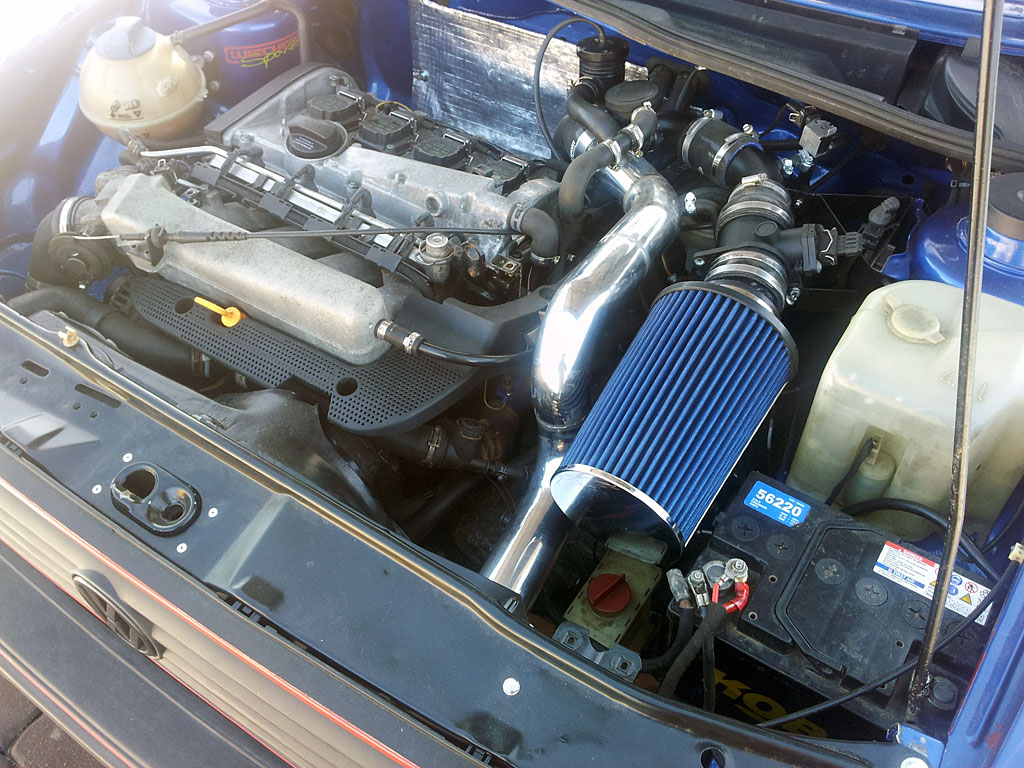 Already running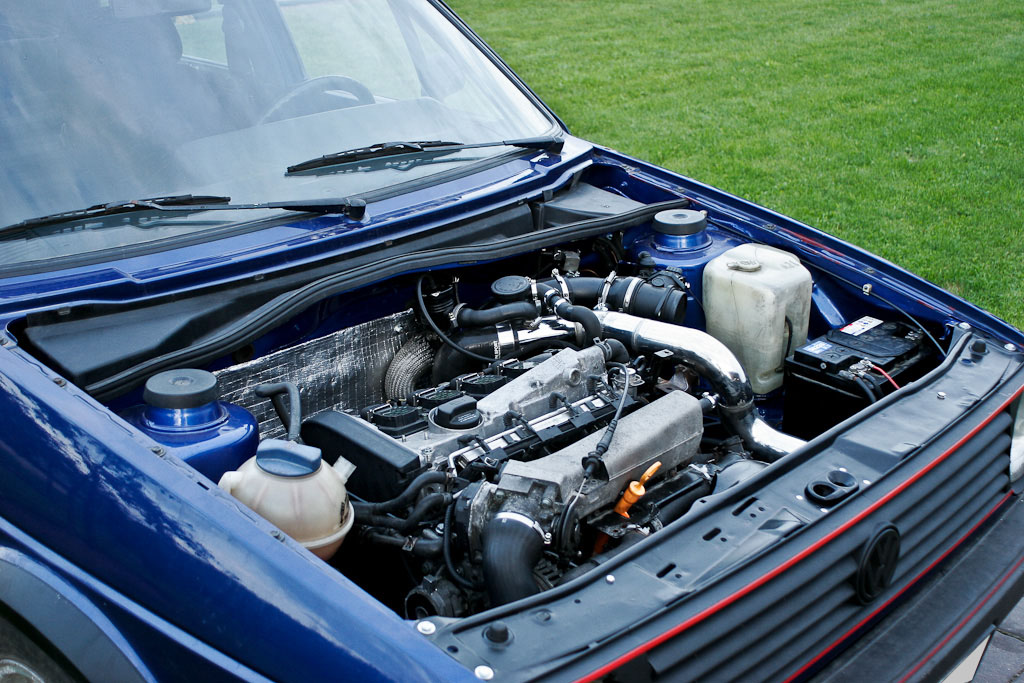 Hits: 42695