Published: Wednesday, 04 June 2014
Few years ago I did some preservation duties (and some restoration also) for my blue mk2 20vt. Most of time I spent being under it and doing some repair underneath. Those days I thought I got to never ending nightmare and even minor tasks as brushing, painting, coating seemed to be like a curse.
Thought it's the last time I'm in chassis jobs, but in other hand if you have some affairs with an old cars it's probably inevitable. I have an allergy from rust. So thinking I persuaded myself I need to facilitate my life somehow. I need some proper tools to make chassis parts approachable easily as much as possible. Yeah, CAR ROTISSERIE would save my life!
Gave a glance what's offered on market.. Ofcourse there are plenty of offers, but... the smile was taken away from my face because of known causes. Later an idea came itself I should fabricate it myself like I used to many times before. Got some of square pipe width of 60mm and wall being as thick as 3mm. Also I used some 40x40x2 square pipe for other parts like adjustable arms to attach chassis to. To make it more ergonomic affixed some small wheelies to be able to move it to any place. Also you are able to dismantle that device in order to save room while it's not used, even more that feature gives you an opportunity to transport it more easily. A rotating mechanism is simple too. I did use rear Passat's spindles coupled with rear drum brakes. It required some money to invest but you might not imagine how approach to work has changed. This tool makes me able to weld better, prepare surfaces for it. You can turn it at any angle when laying down coatings or any liquid material. There are few pictures to visualise everything I just told: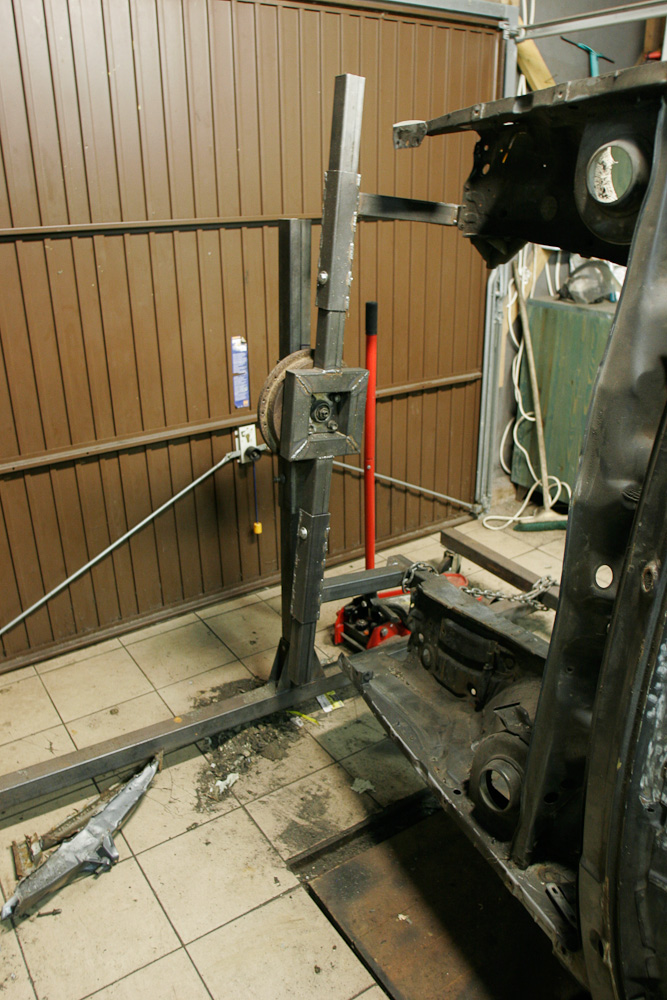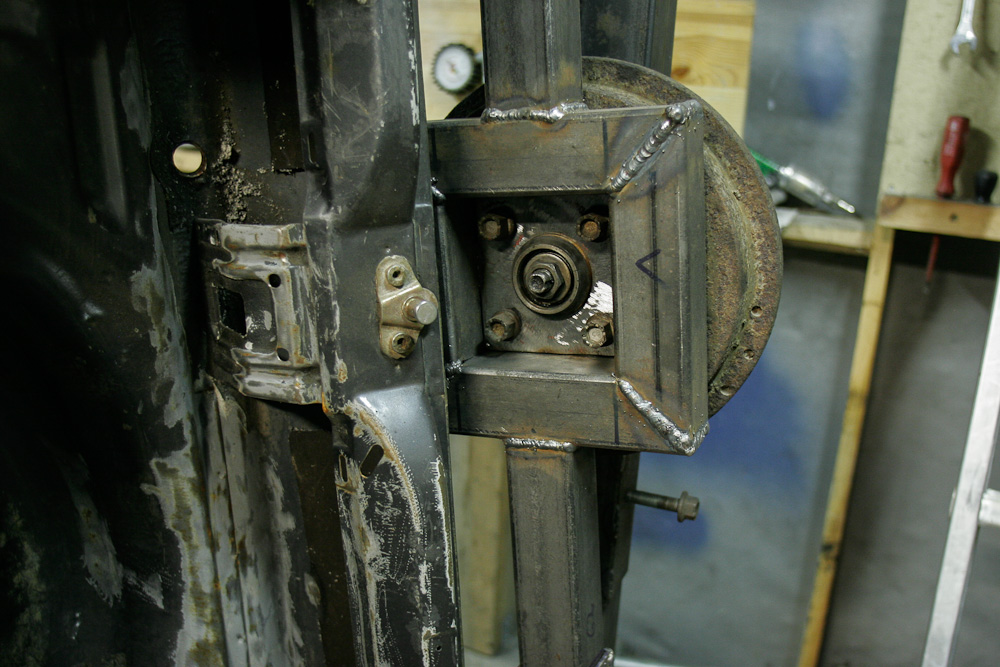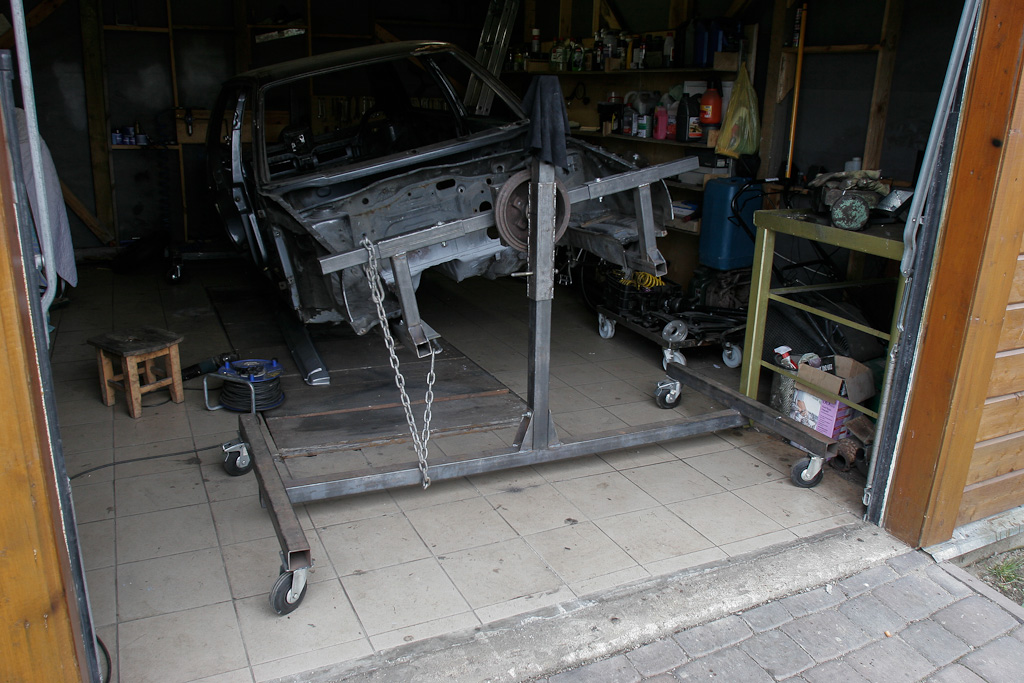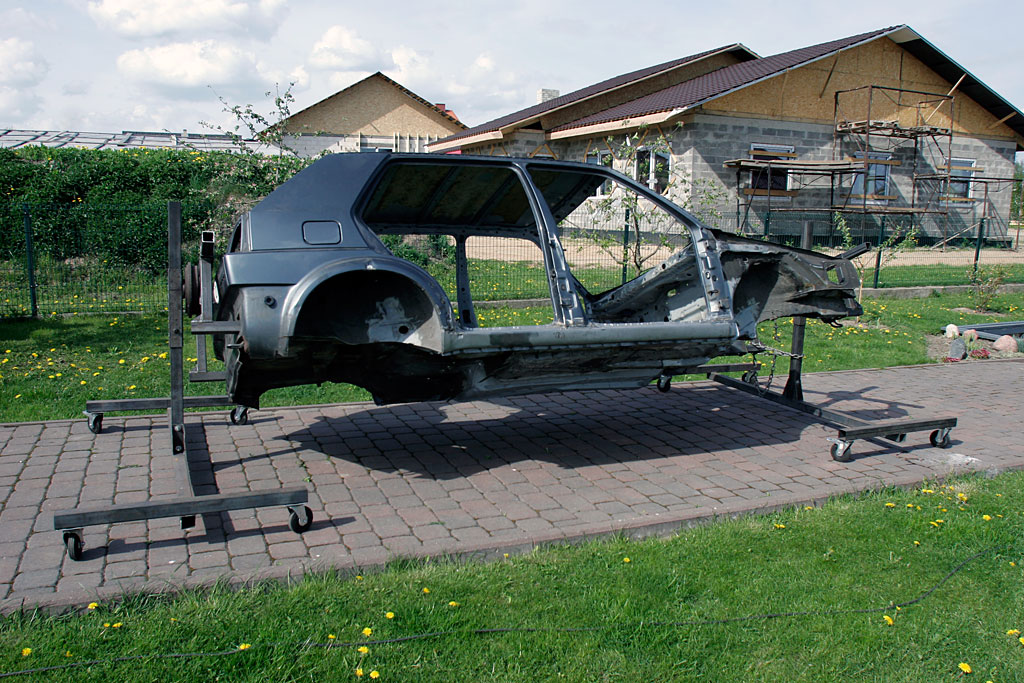 Hits: 10563