Published: Saturday, 18 November 2017
One day I just looked at my Haldex conversion project standing in my yard for... almost two years. Since then body was left to stand so and not touched during this period. 
However in other aspects it was progressing albeit slowly but consistently. Before leaving it to stand and eventually get to top in my own priority list it had seam sealant added on stitching places as those are welded and weaker against corrosion. I did not want to leave these bare for all the seasons outside.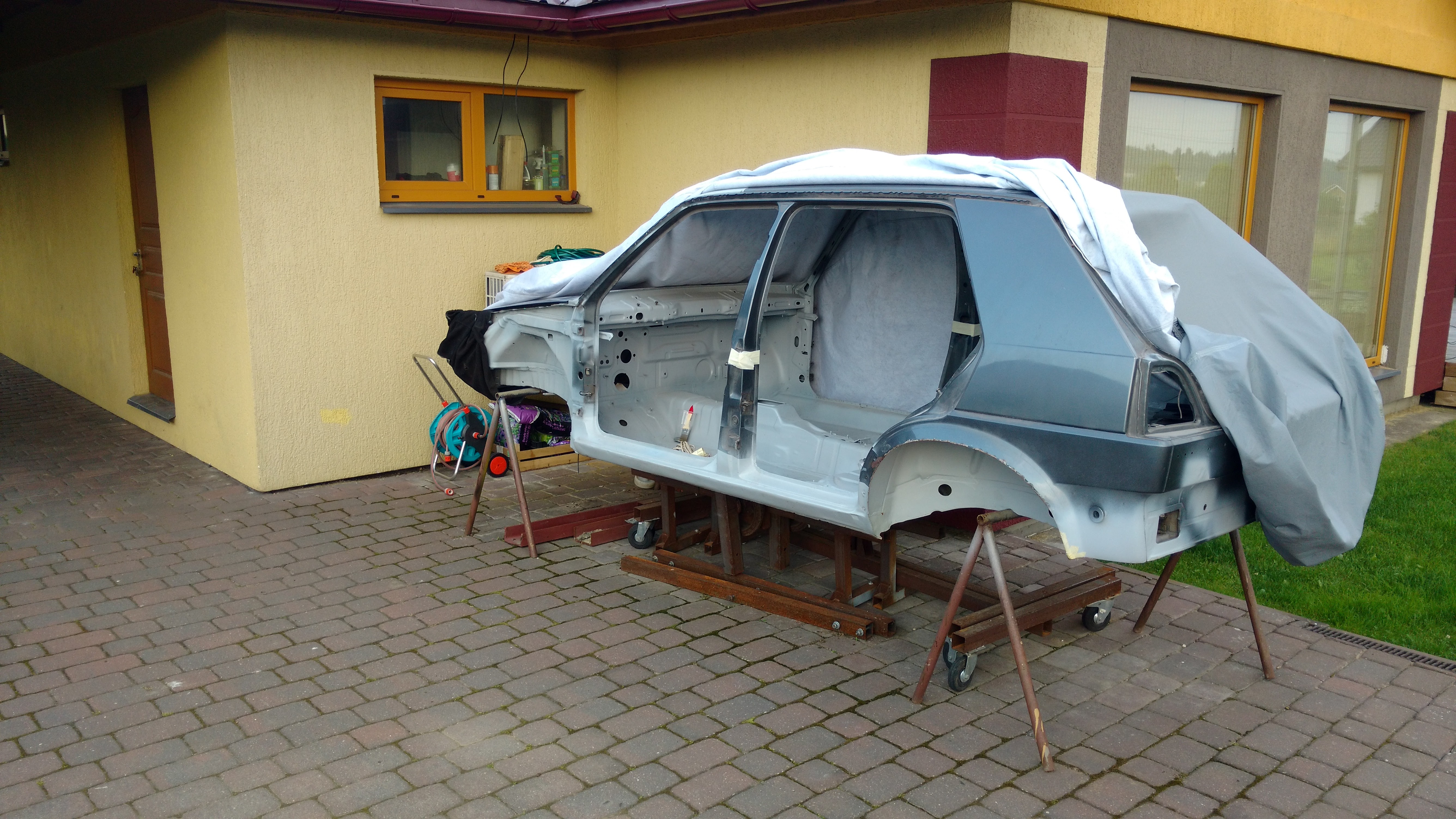 More over during this period of time I had Haldex rear beam fabricated. Of course all the pics explains the stuff I did and have summed up everything in:
Definitive Haldex conversion how-to
Besides Haldex fabrication there were some other parts which got sandblasted and powder coated: rear trailing arms, ARB's, front sub frame, front wishbones, spindles, etc.
Rear Syncro parts starting from beam hangers: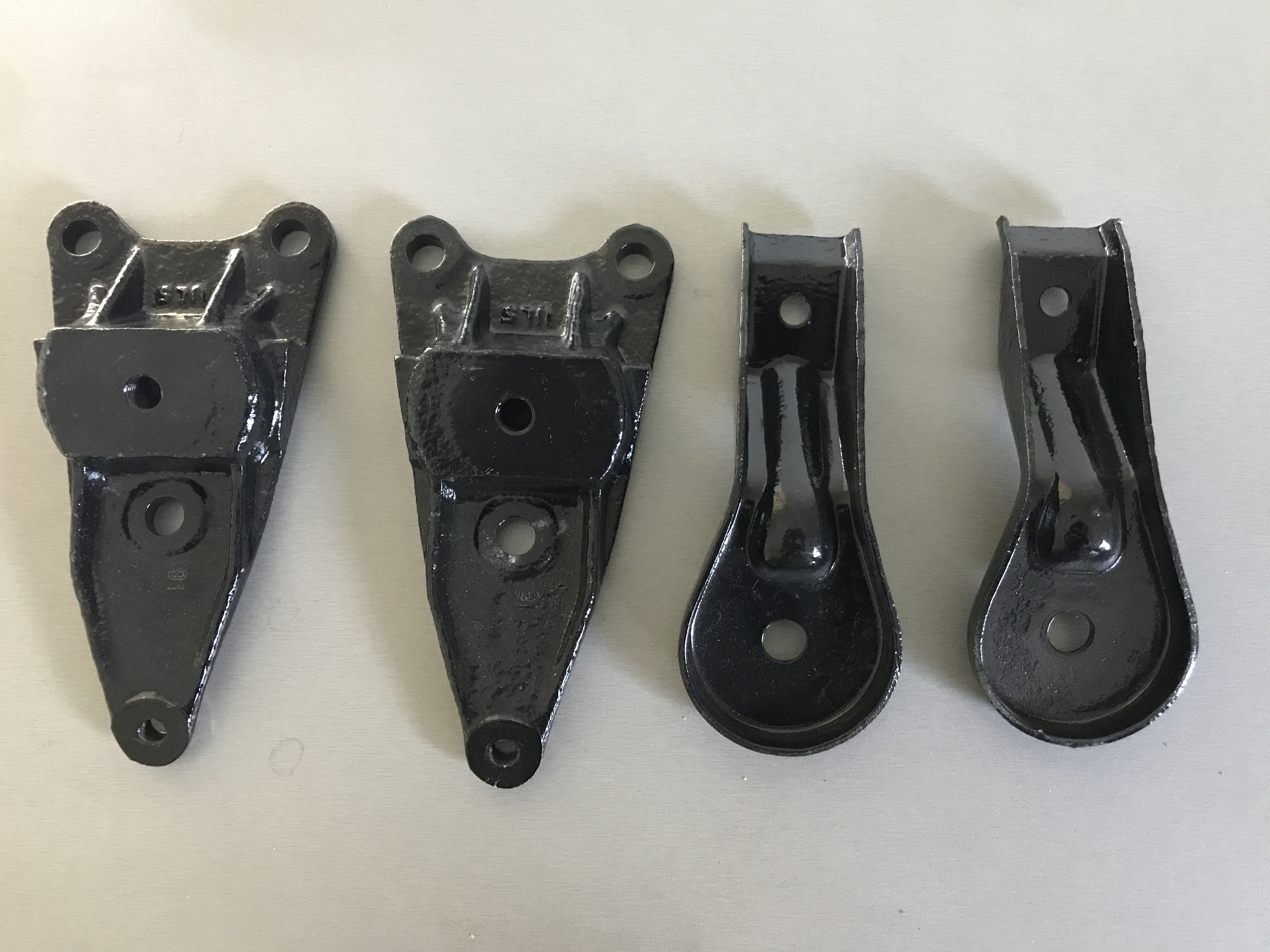 Rear Syncro trailing arms and beam powdercoated: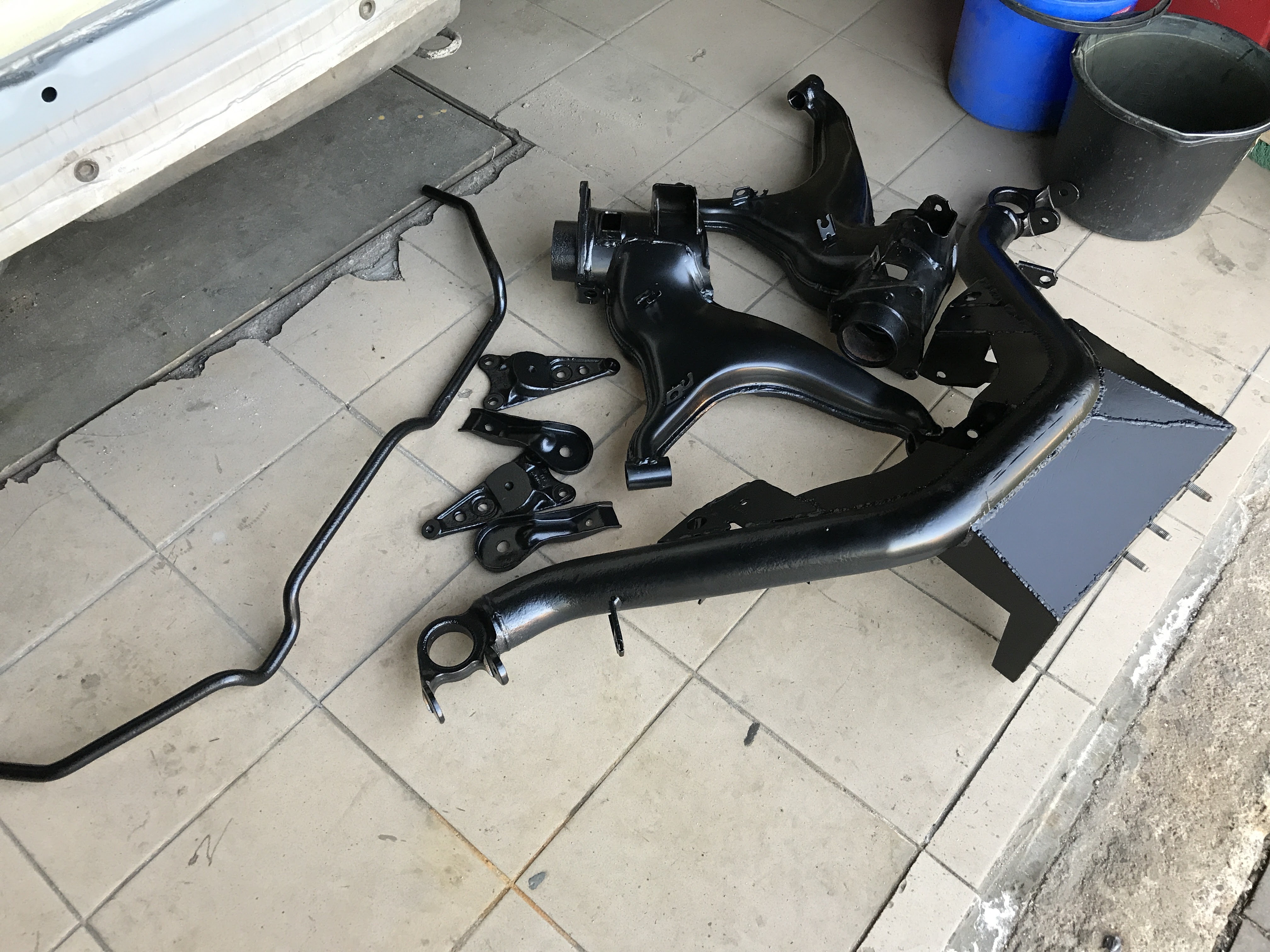 Bushings for entire suspension, engine mounts and propeller shaft bearings: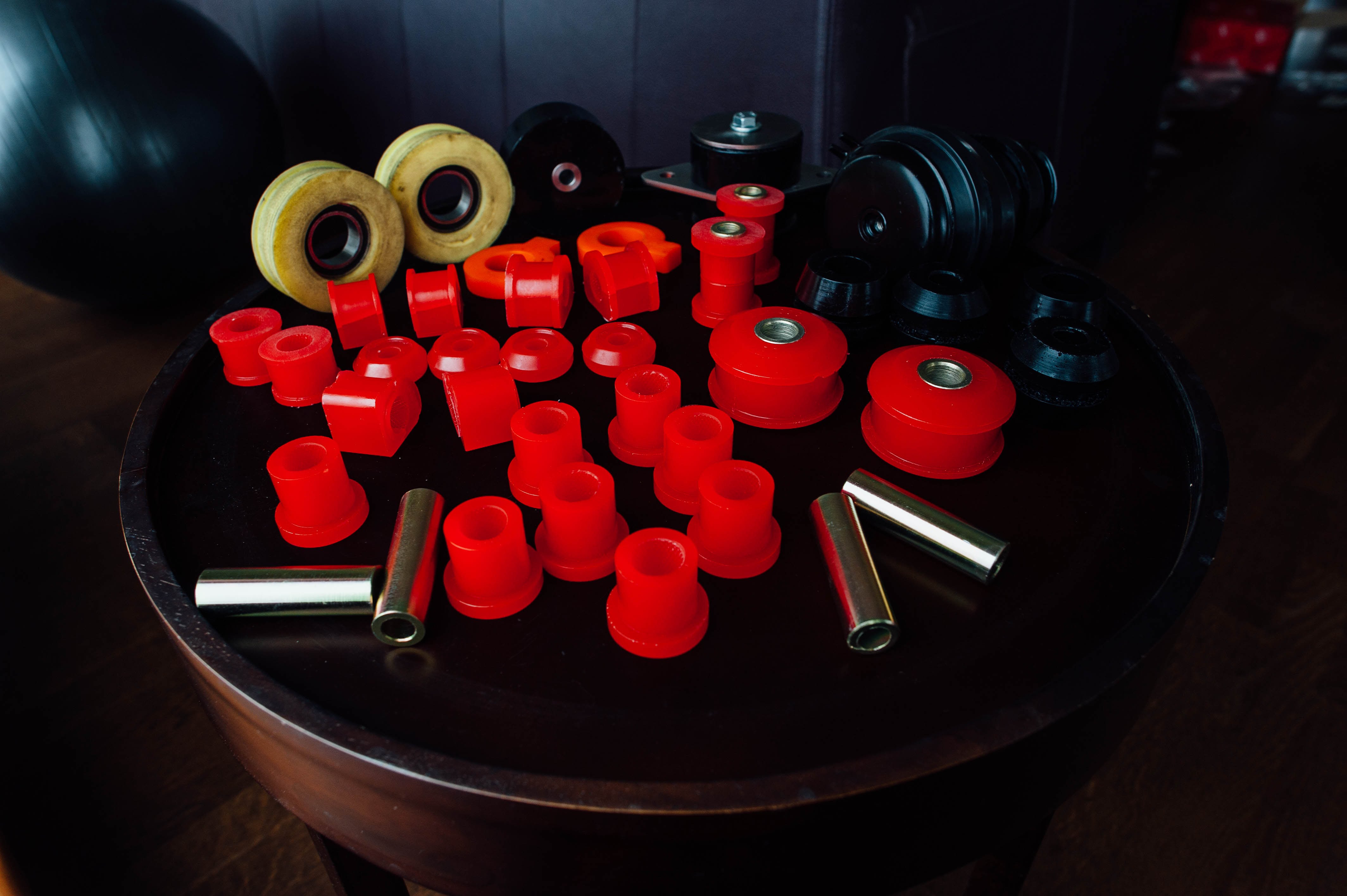 Front beam, front ARB, front wishbones: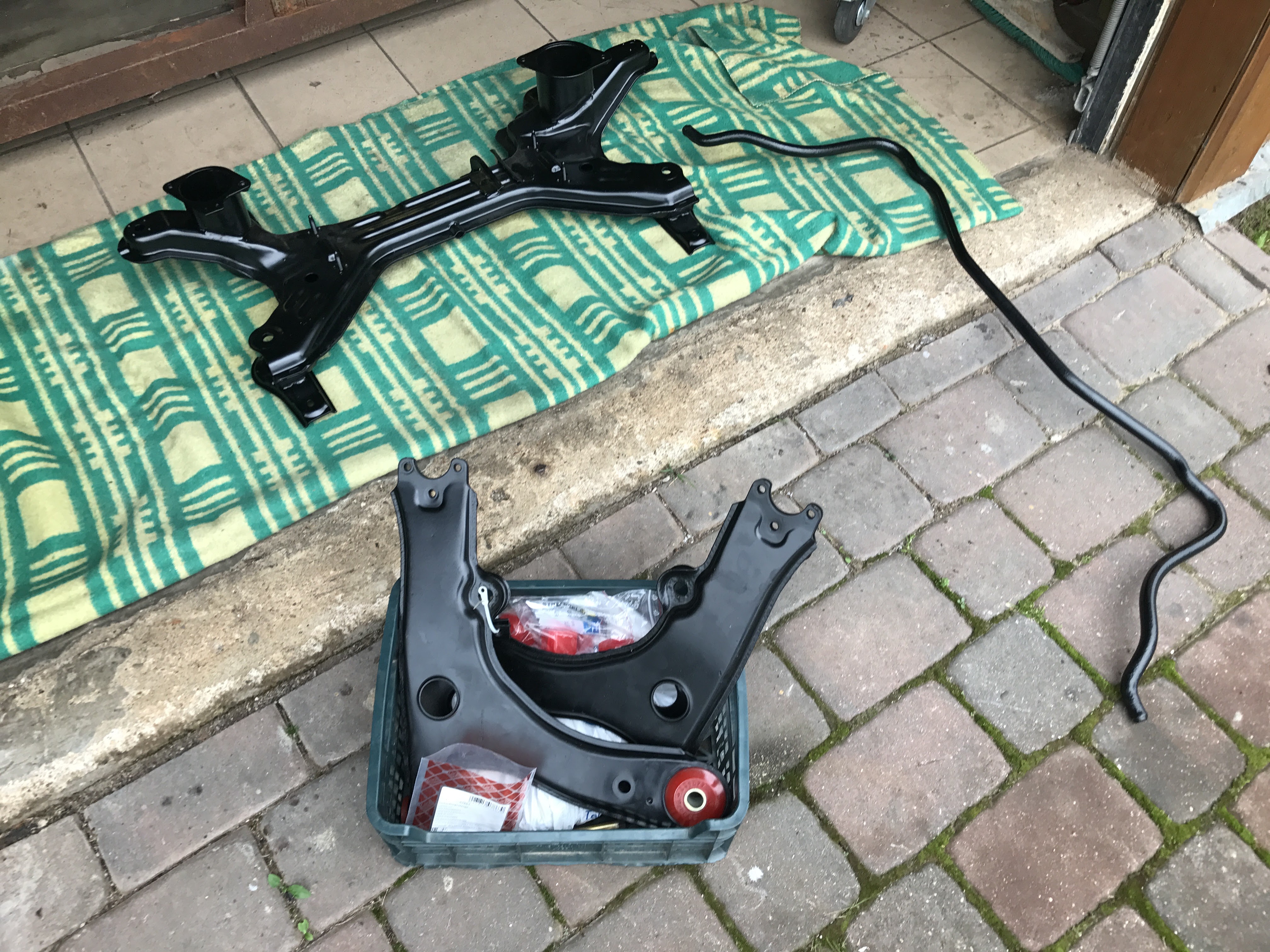 Front part altogether...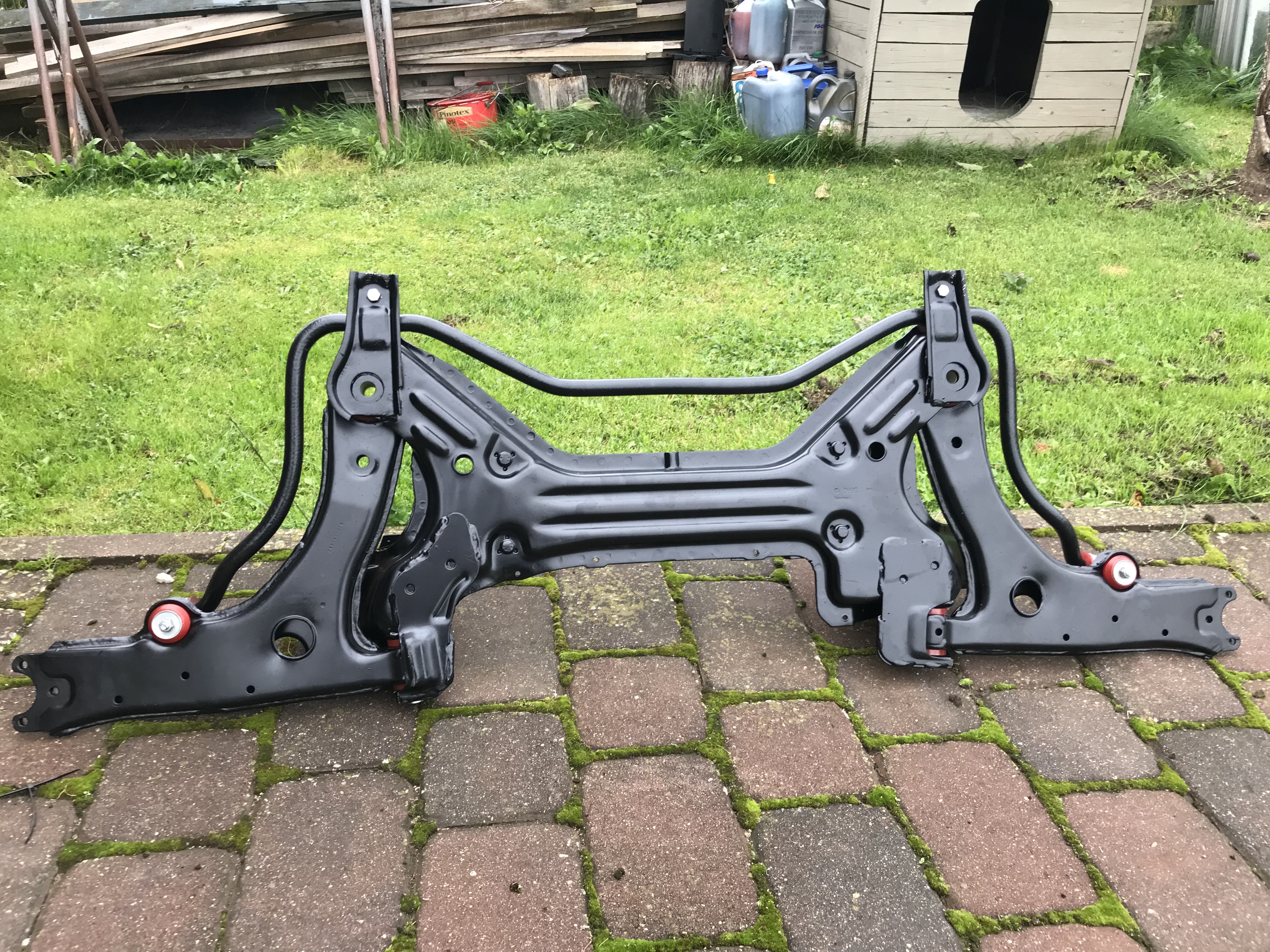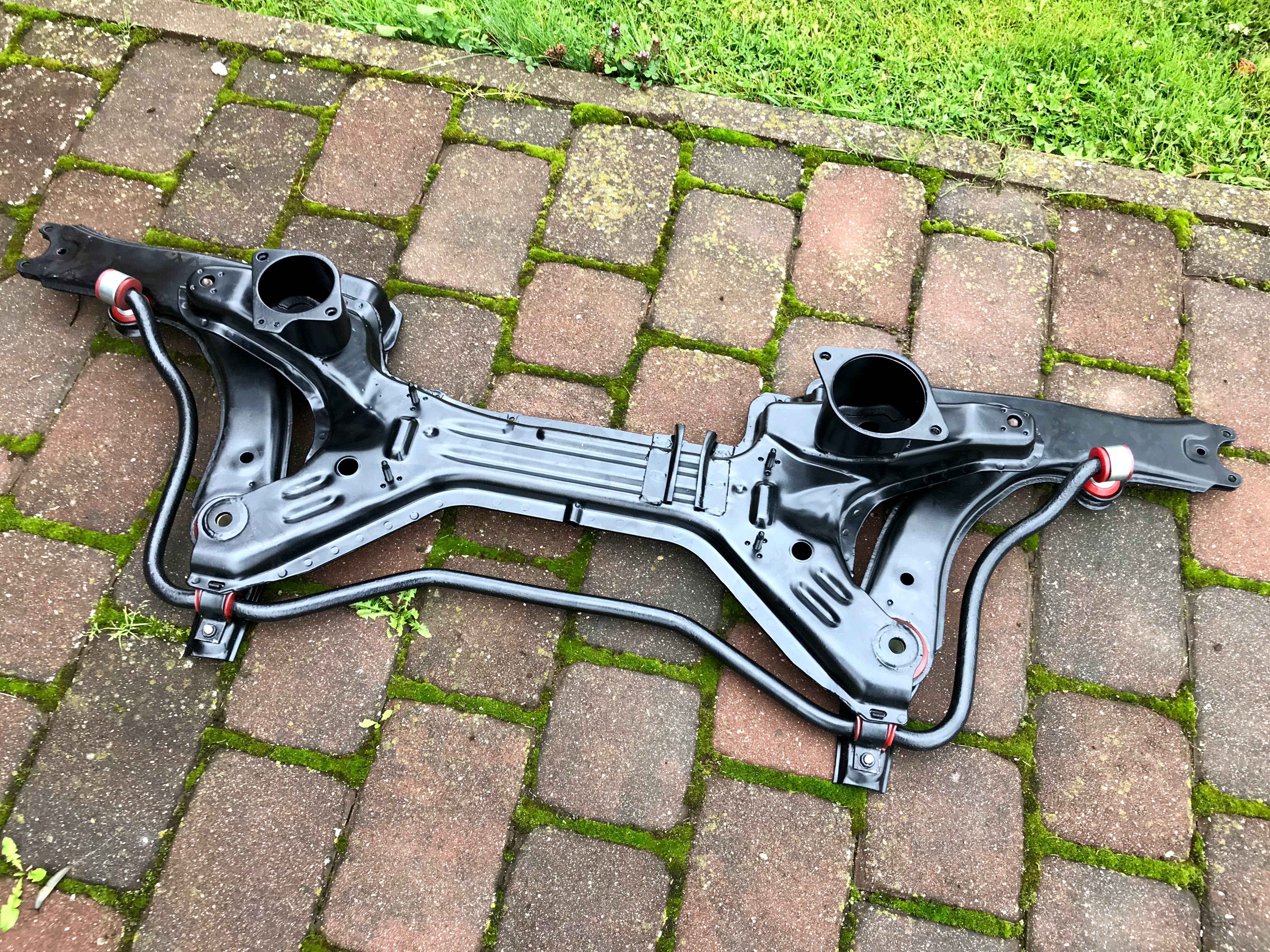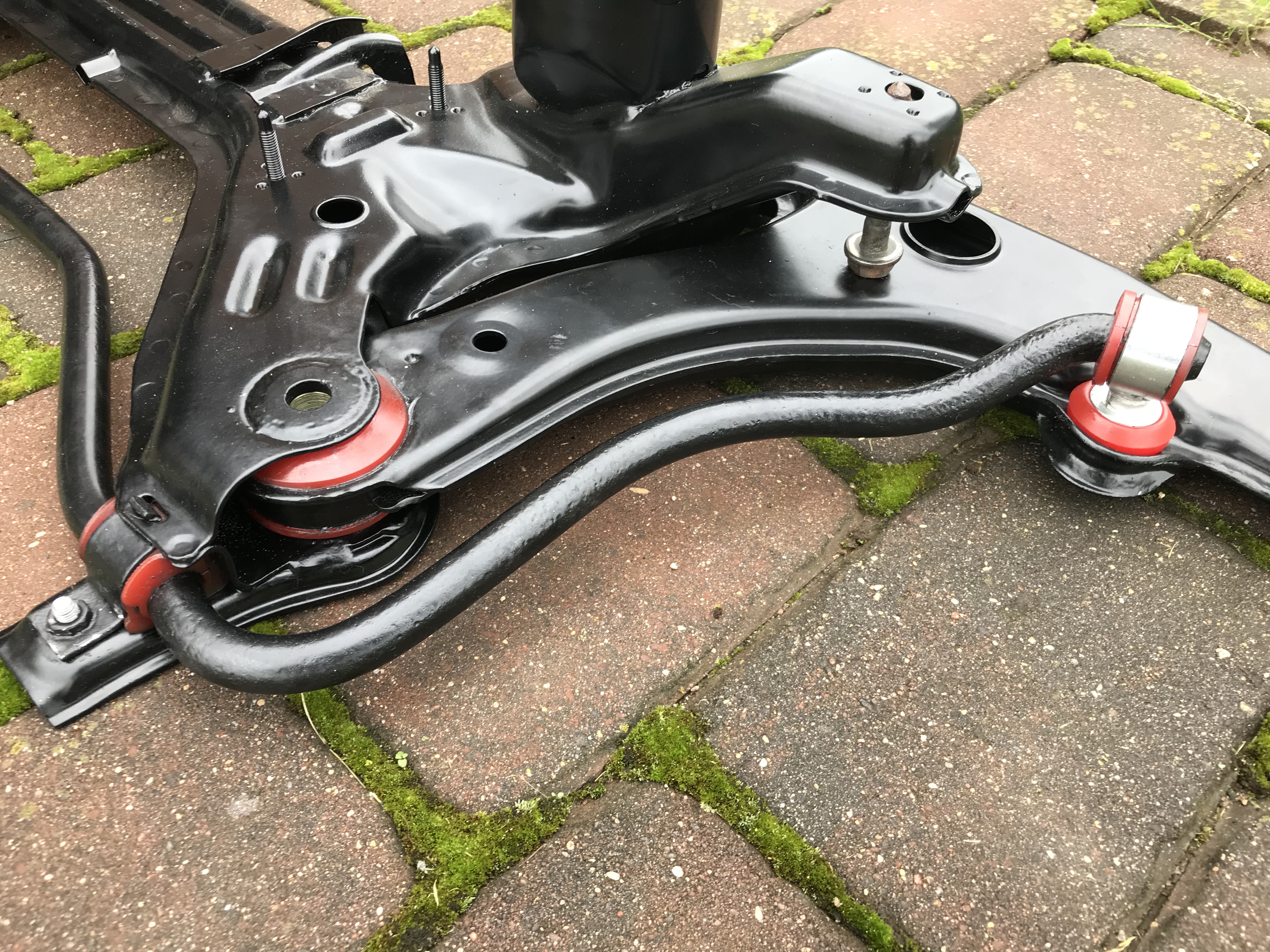 Front and rear coilovers and fully adjustable Koni coilovers. Rear ones actually are converted FWD version: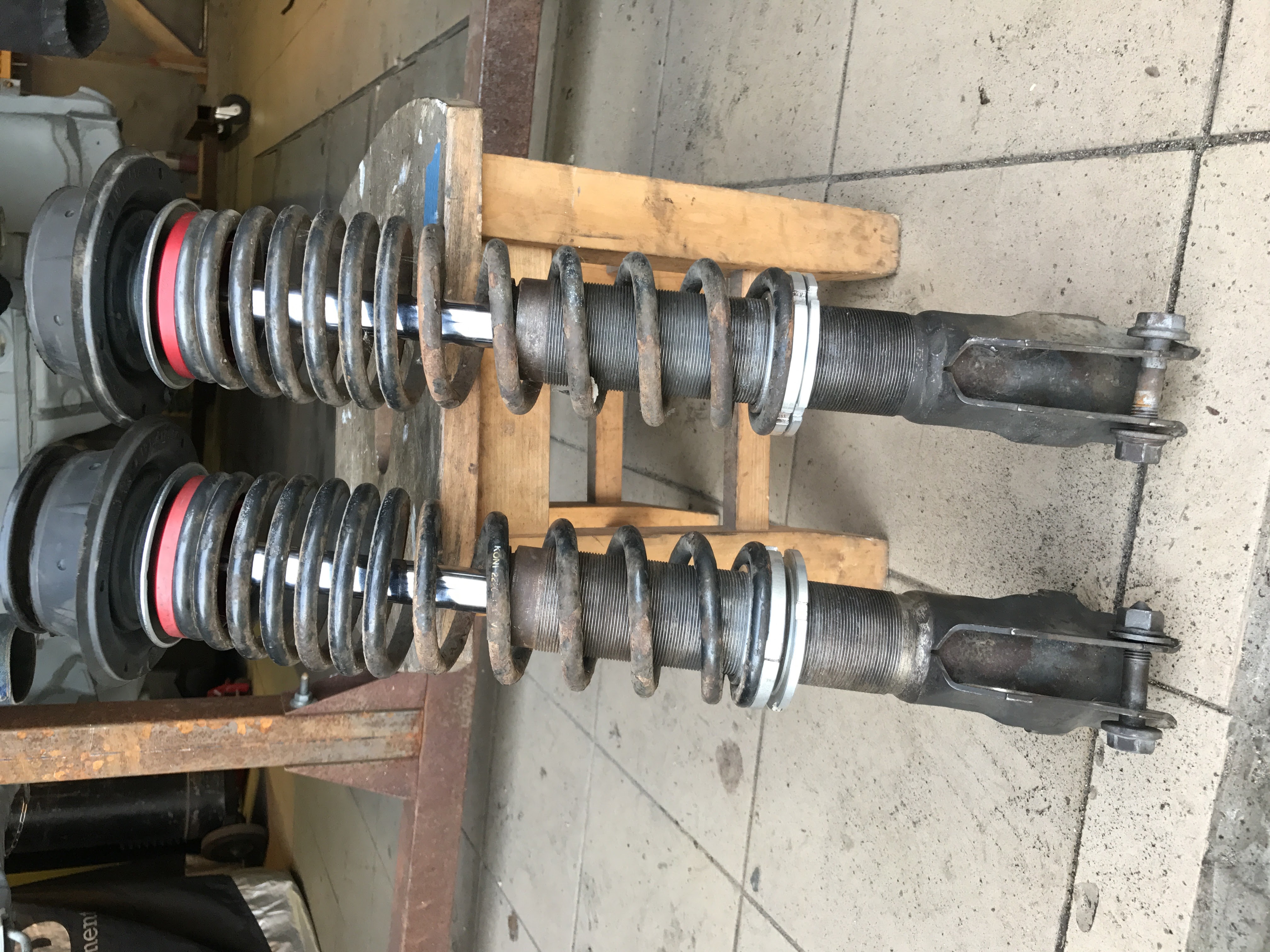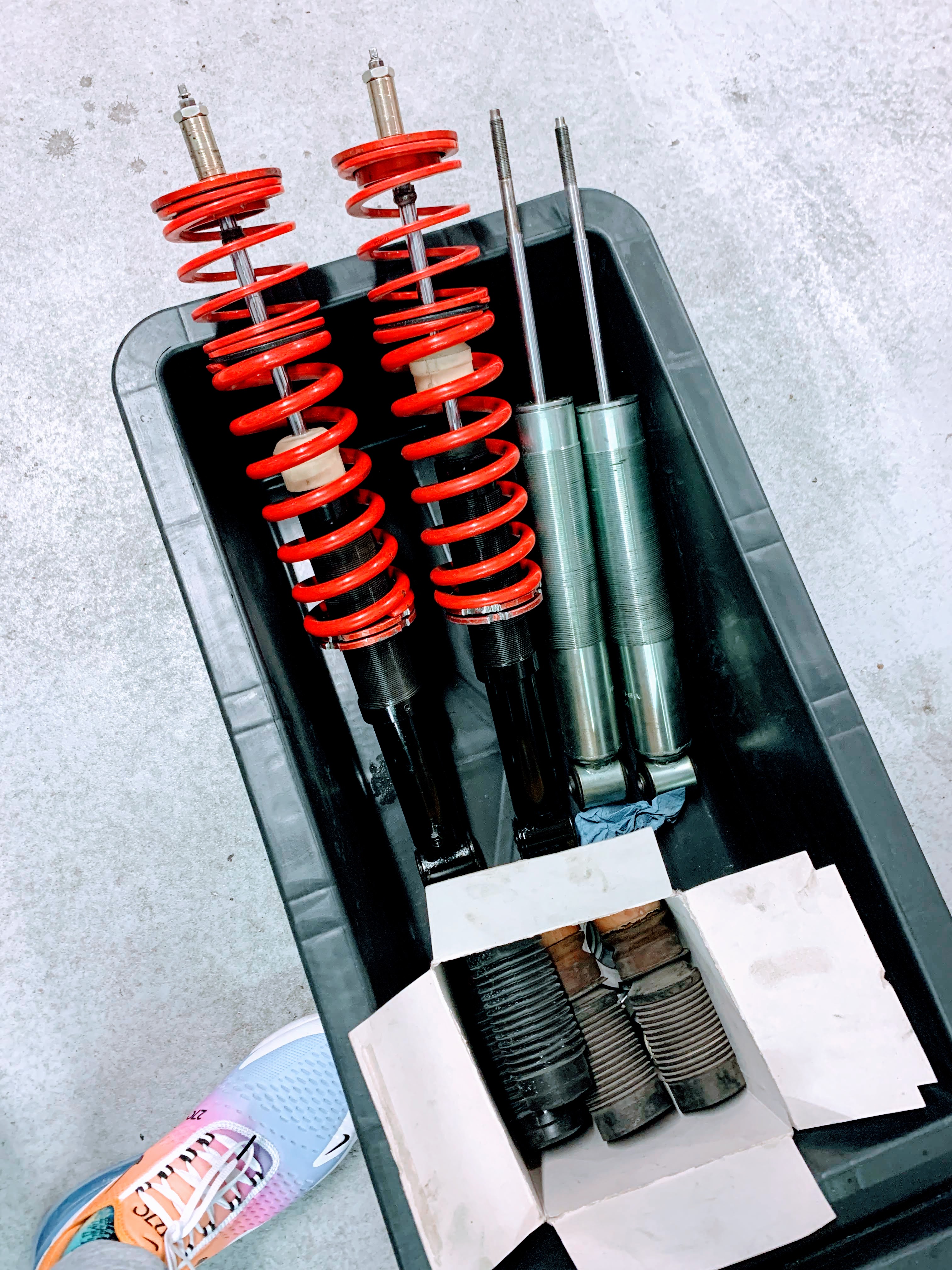 New OE bolts to assemble everything: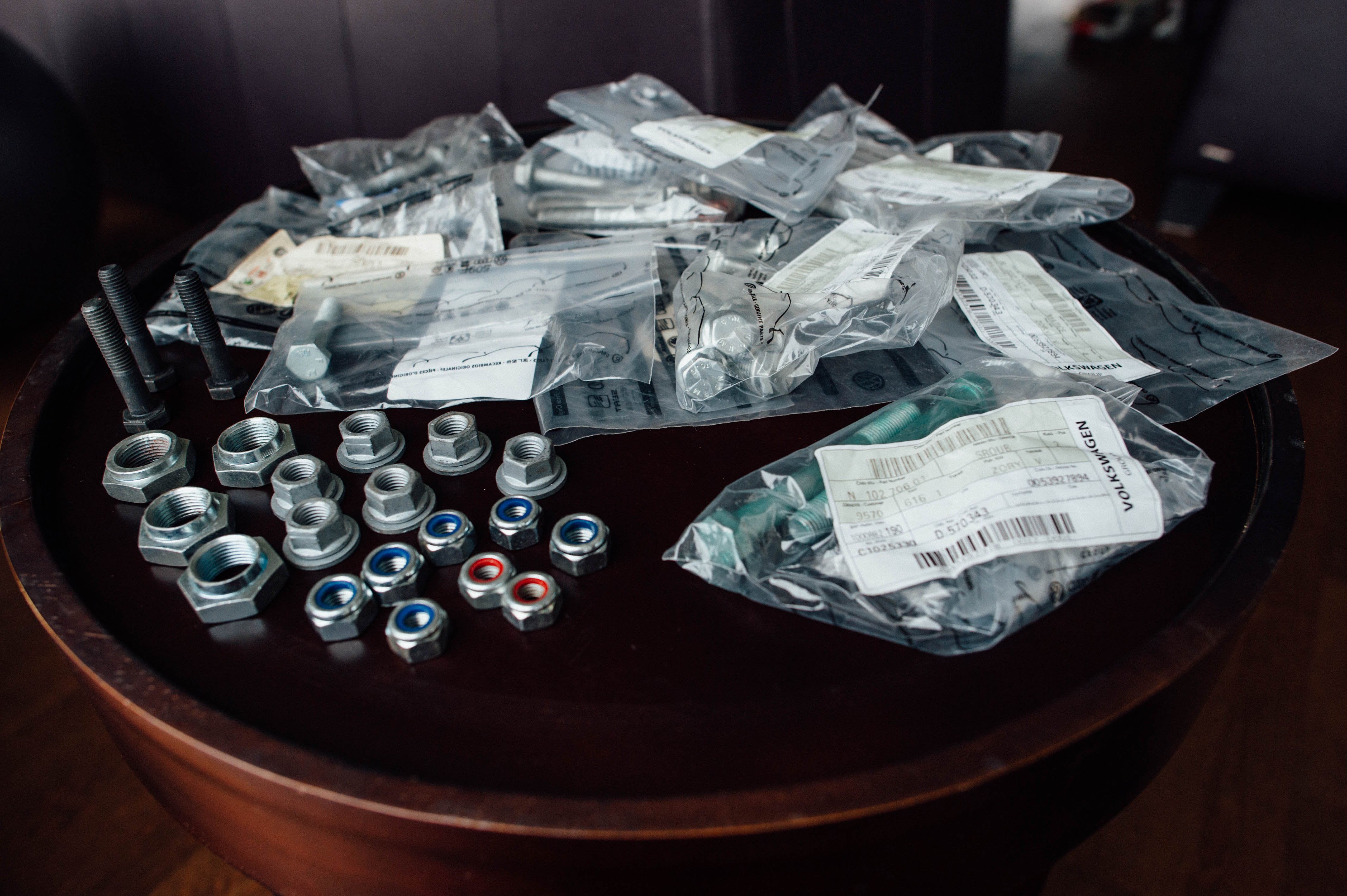 Have sourced all 4 doors in perfect condition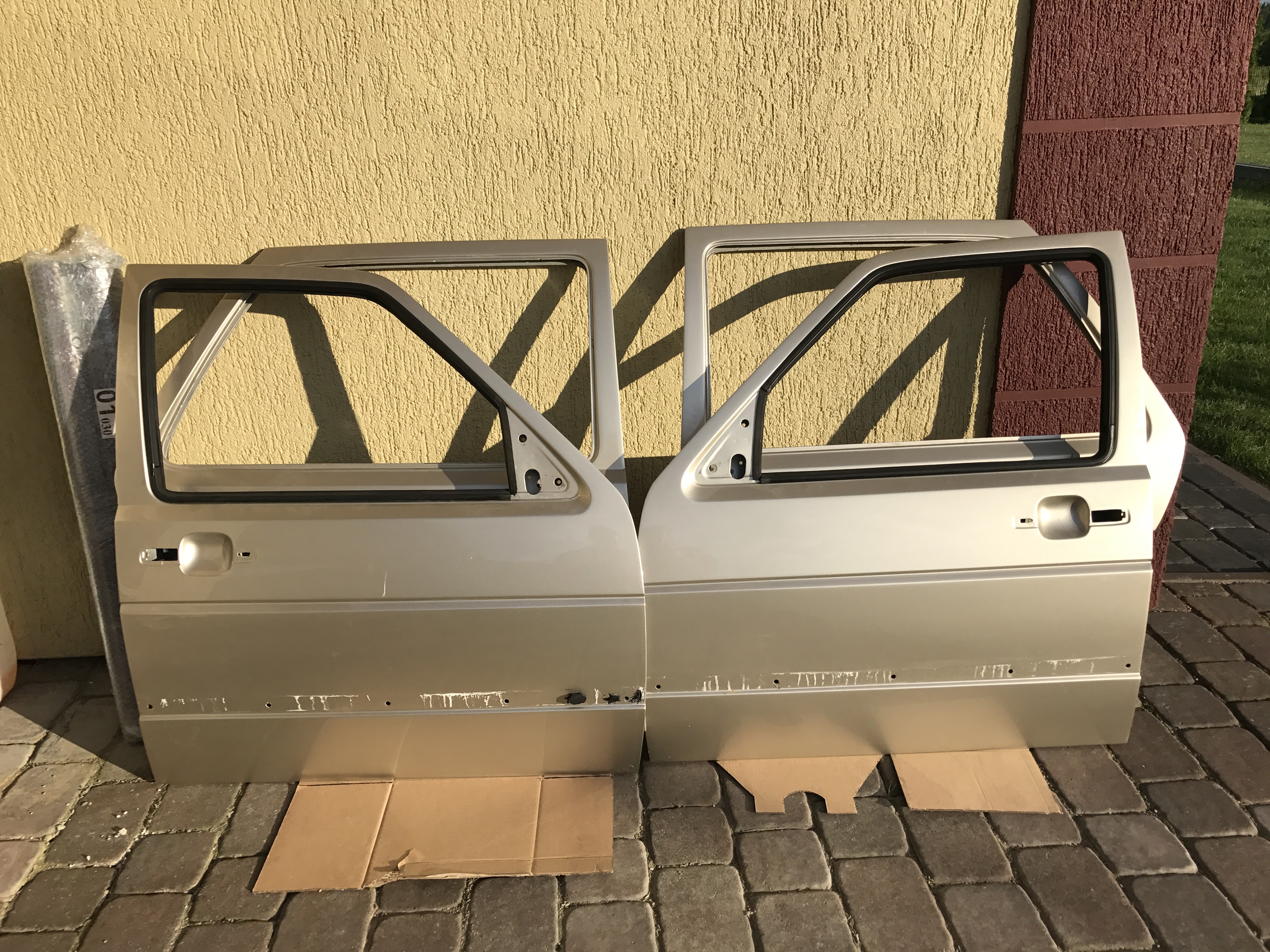 I changed my mind regarding engine to be swapped. It's going to be VR6 12v AAA OBDII which is still in 98's VW Sharan: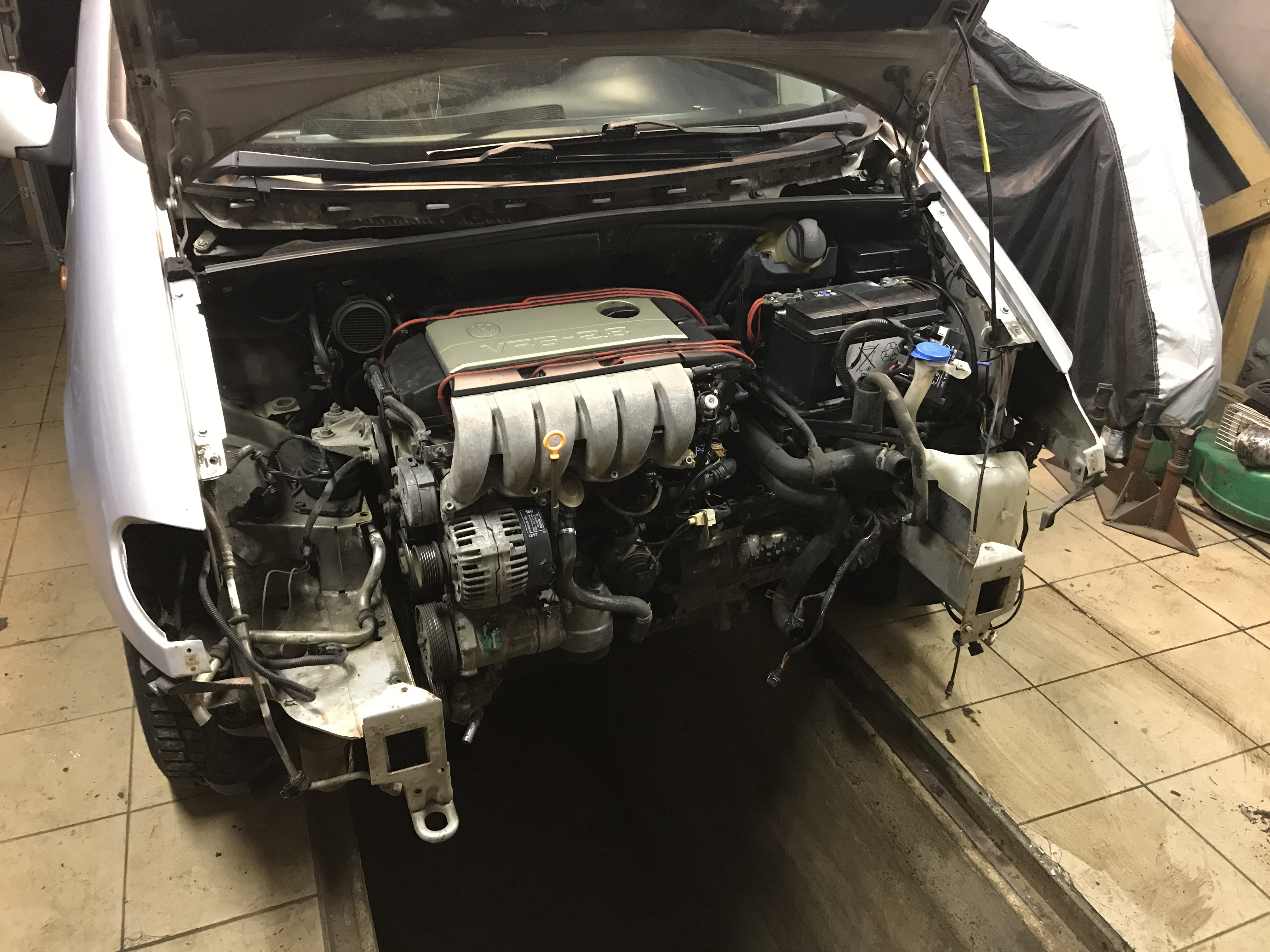 I only kept 02M 6speed gearbox from previous swap set as these has T-case and better reliability than any older unit. I even sourced one more unit: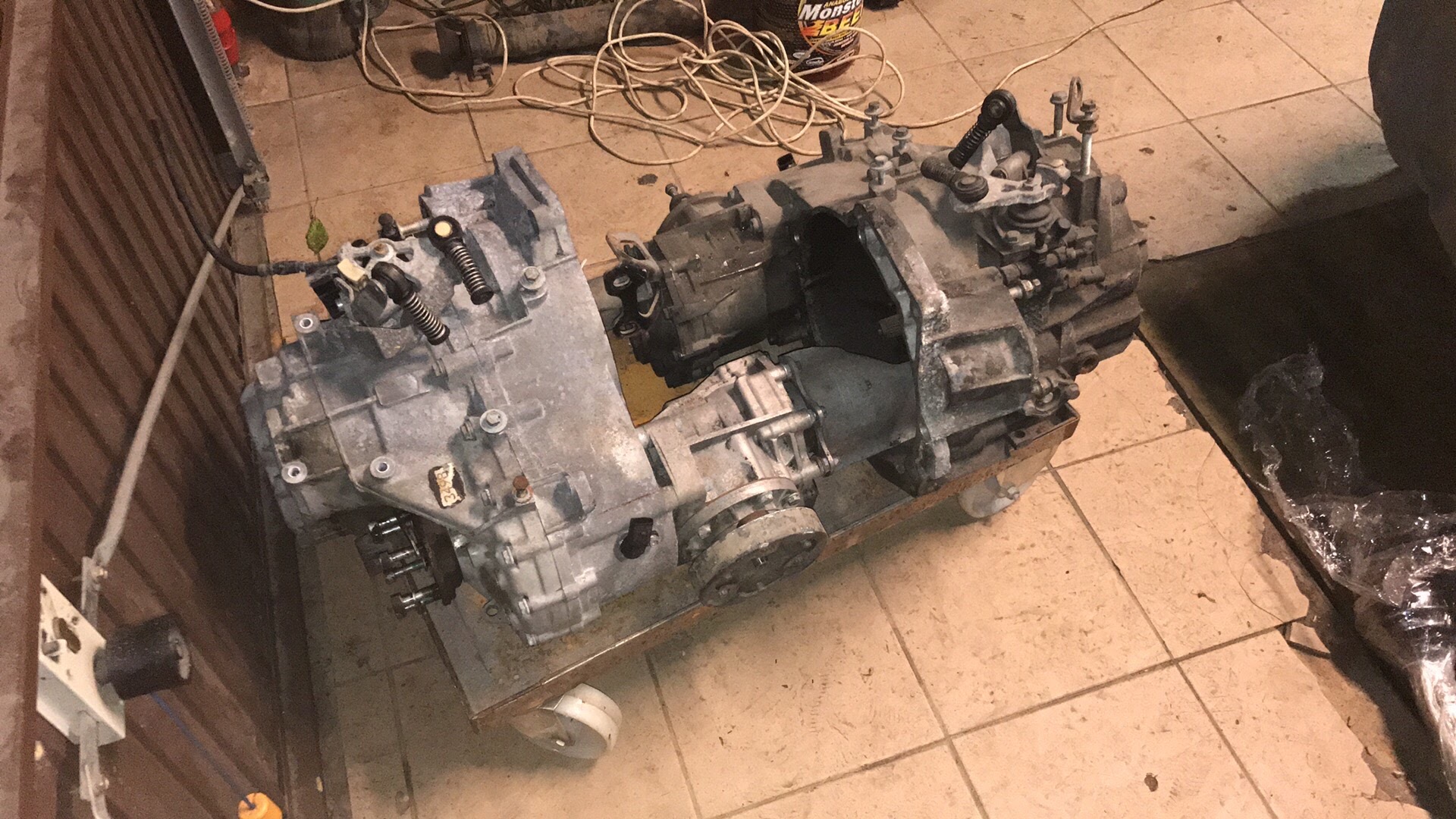 Trial fit of rear beam: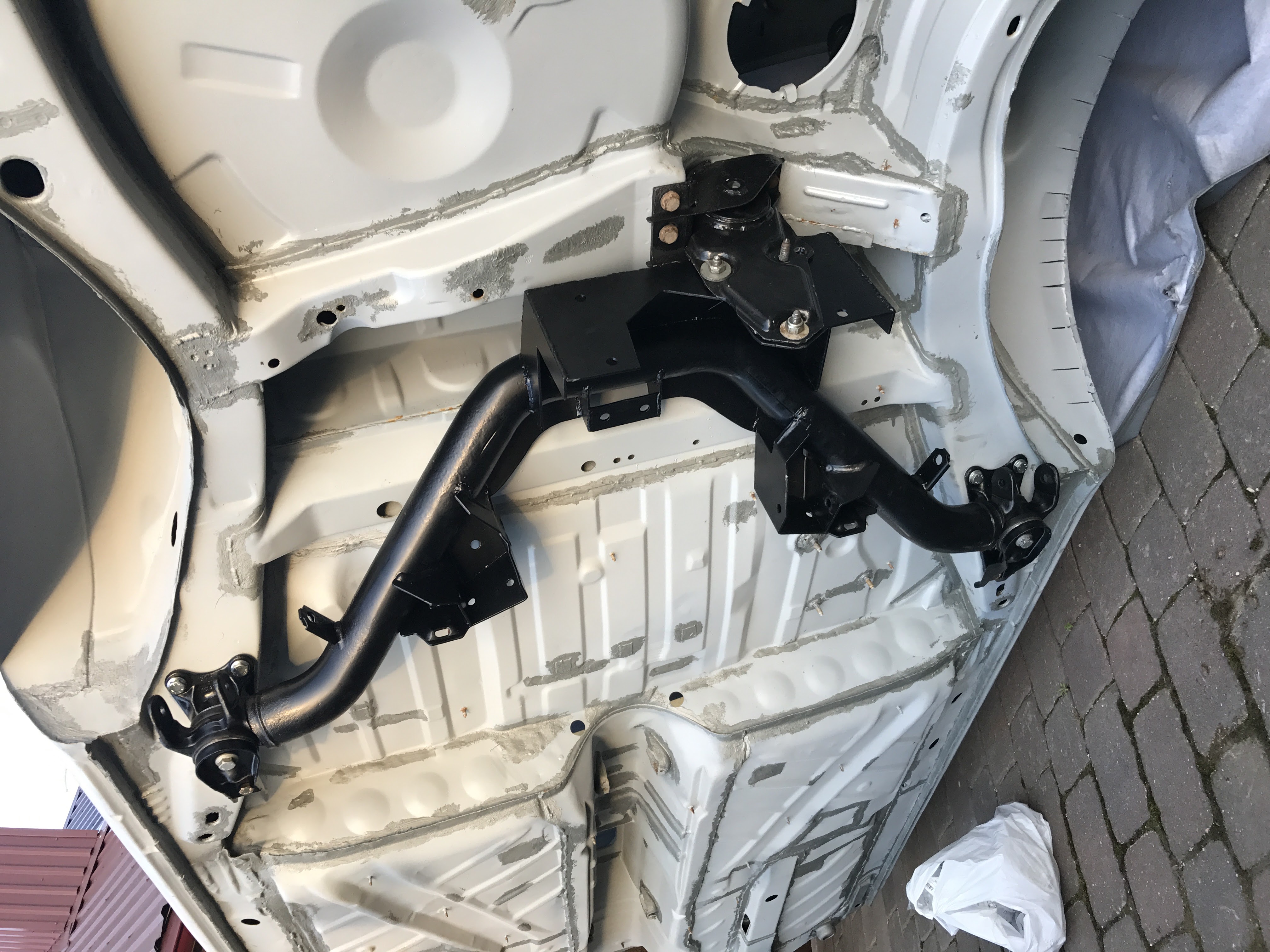 Have assembled rear beam too: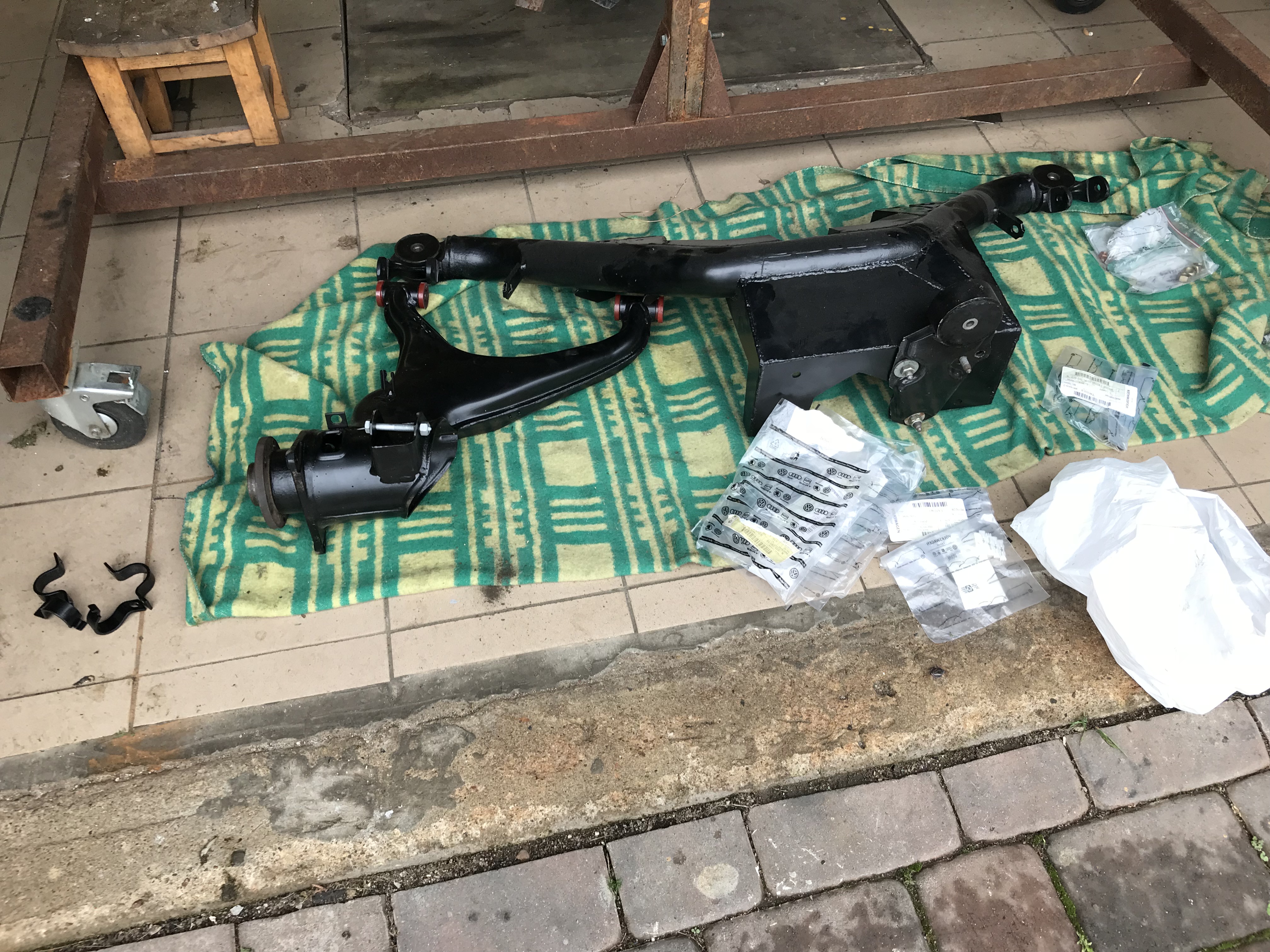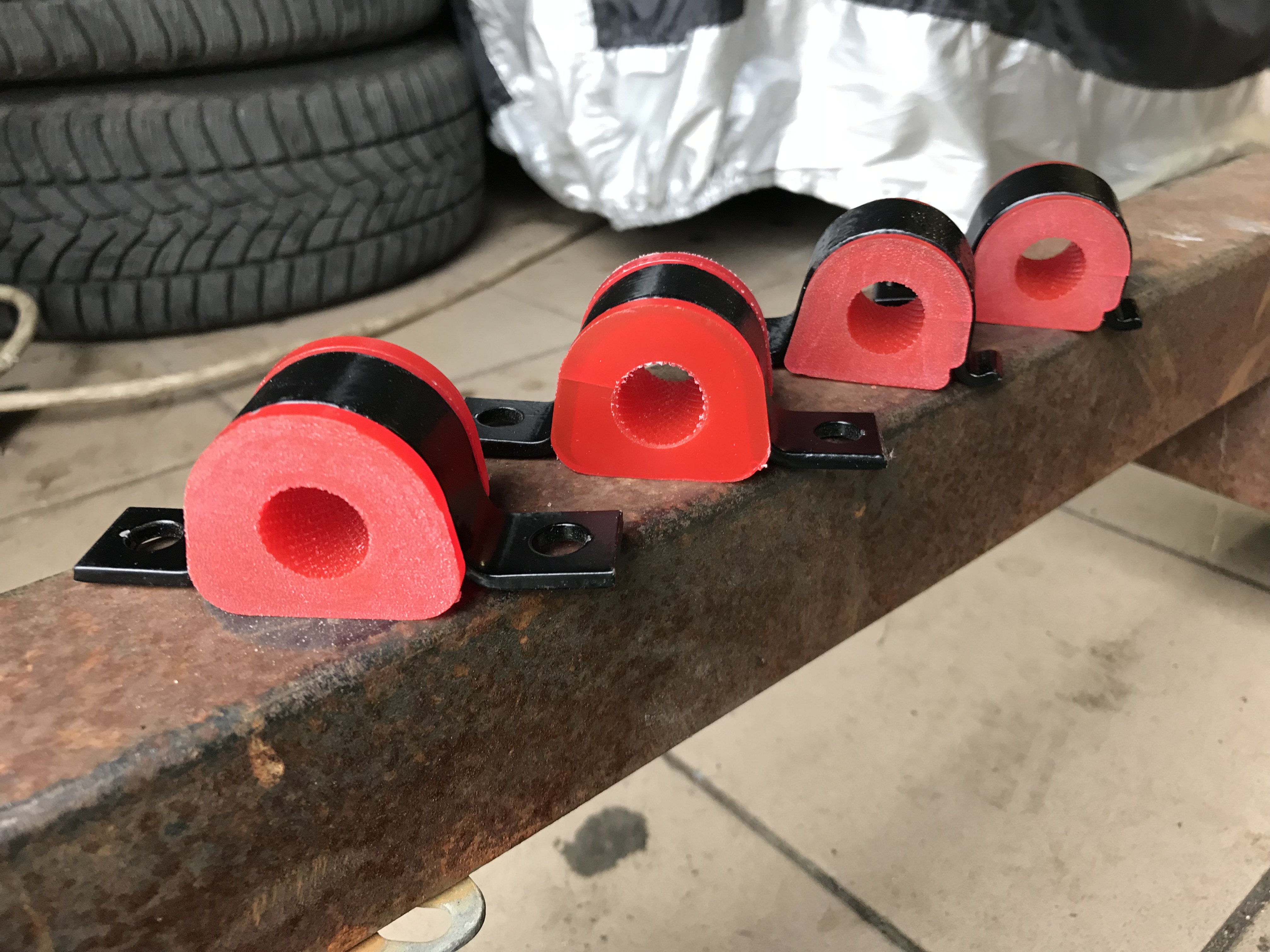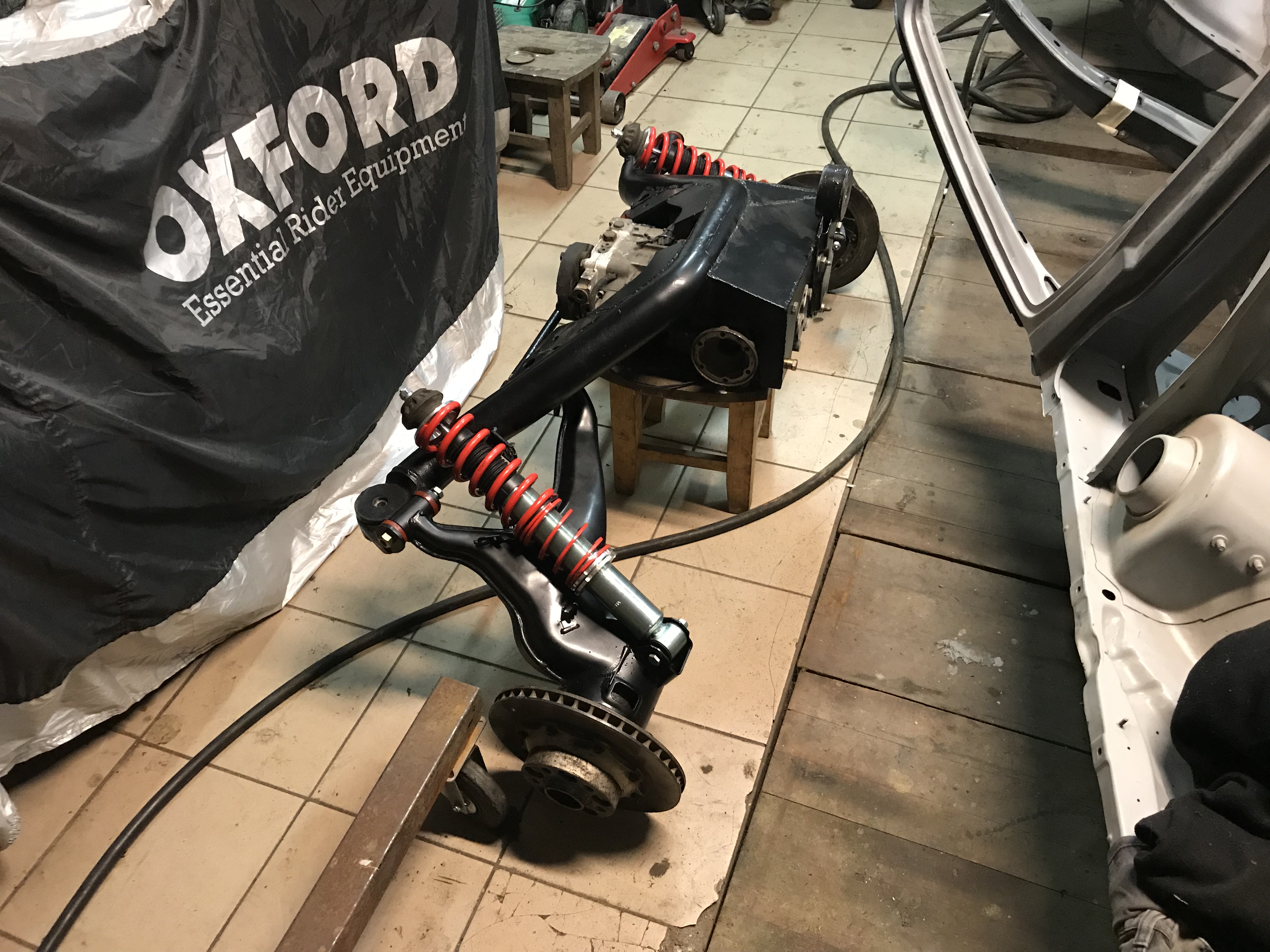 Bolted both front and rear beam to chassis...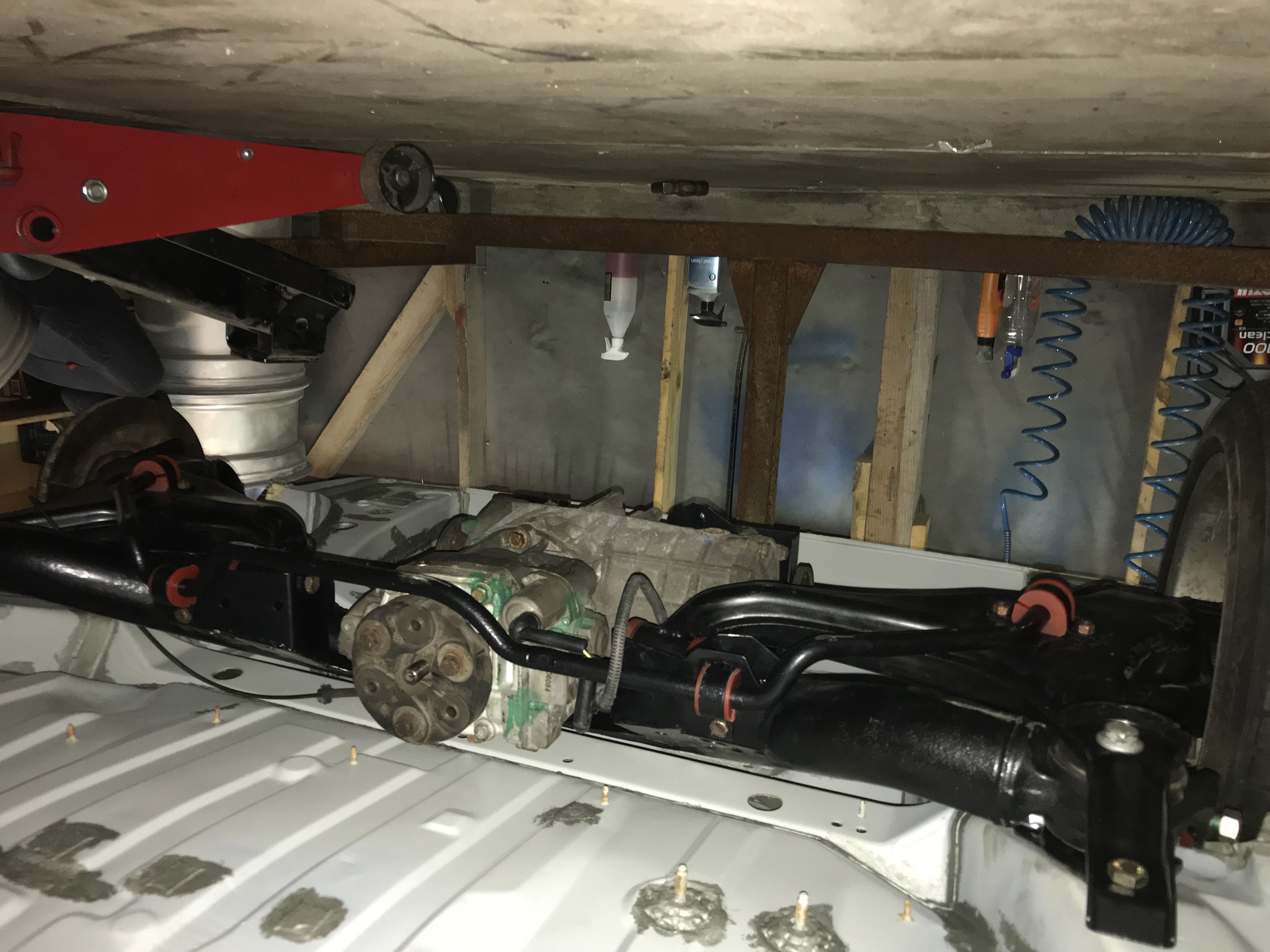 Front engine beam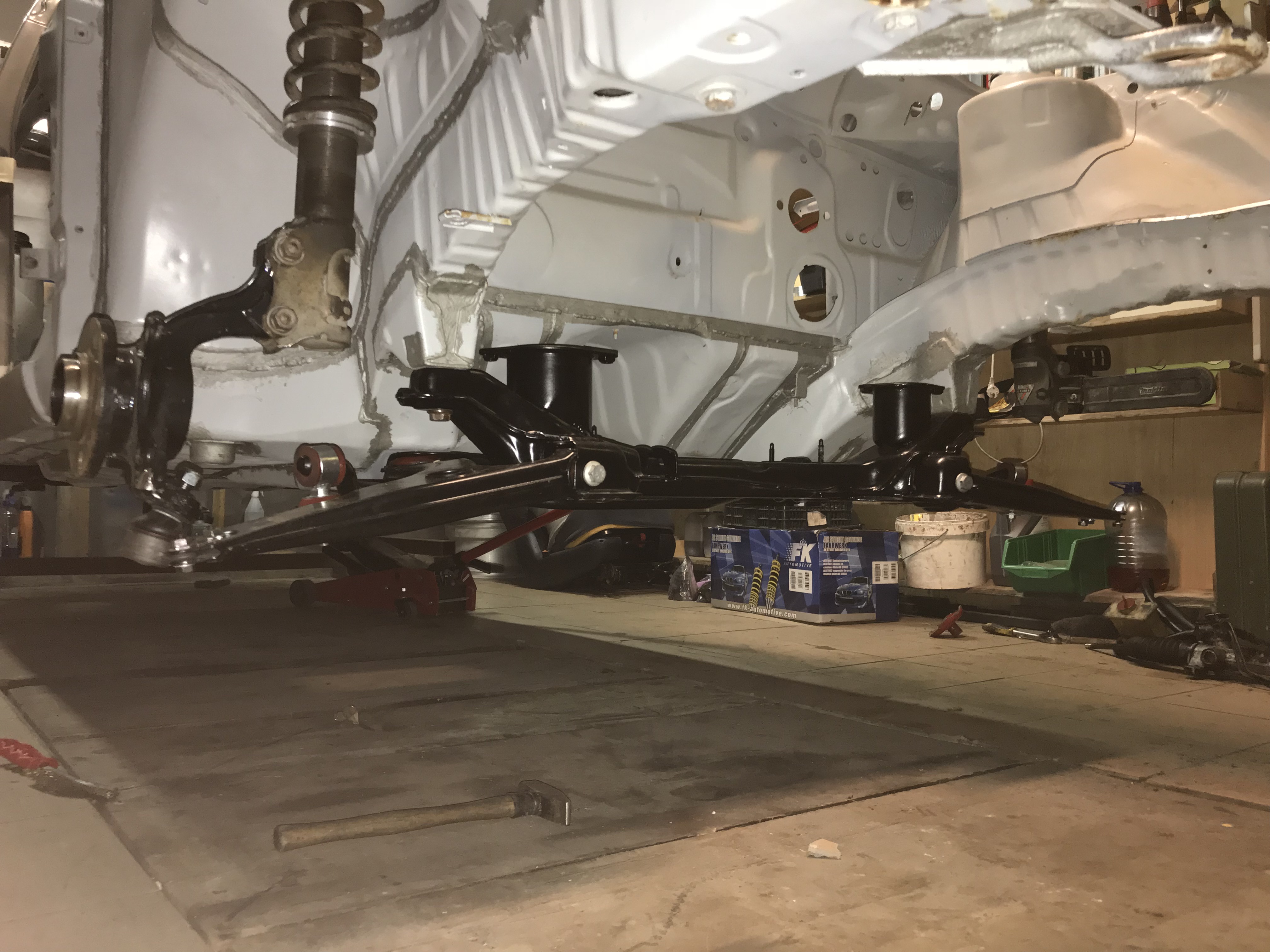 Steering rack in it's place: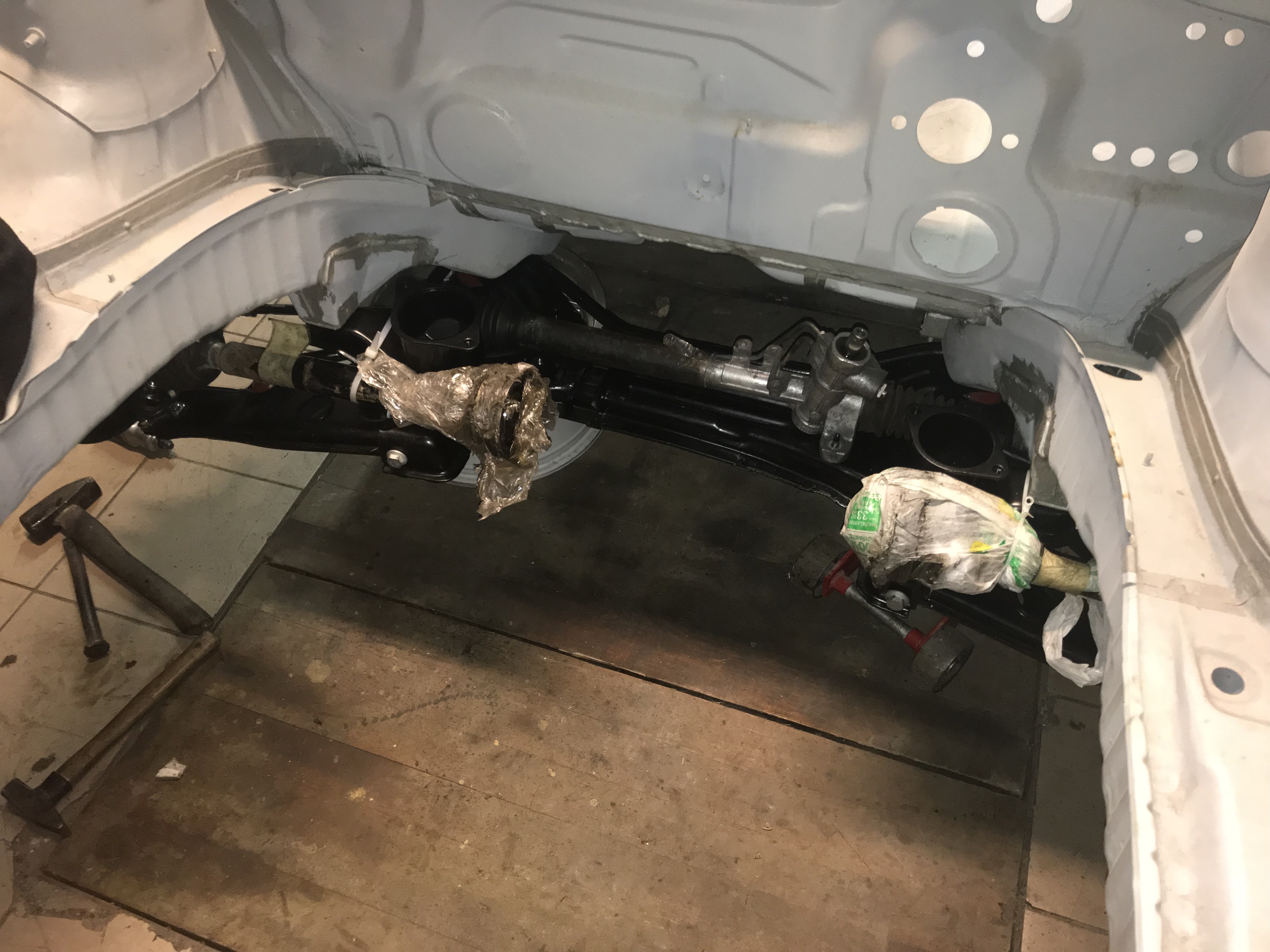 And... car stands on it's own wheels!!!!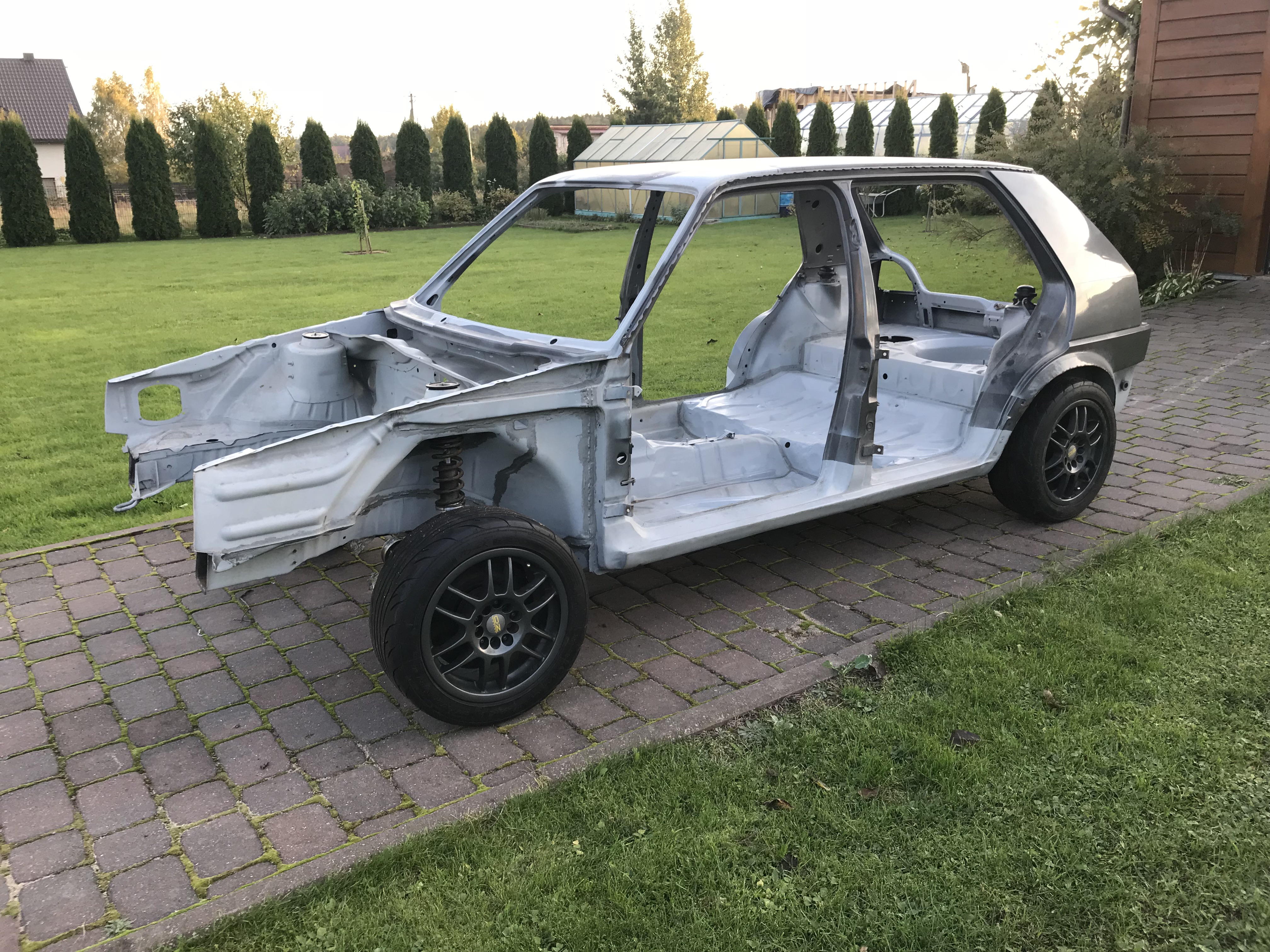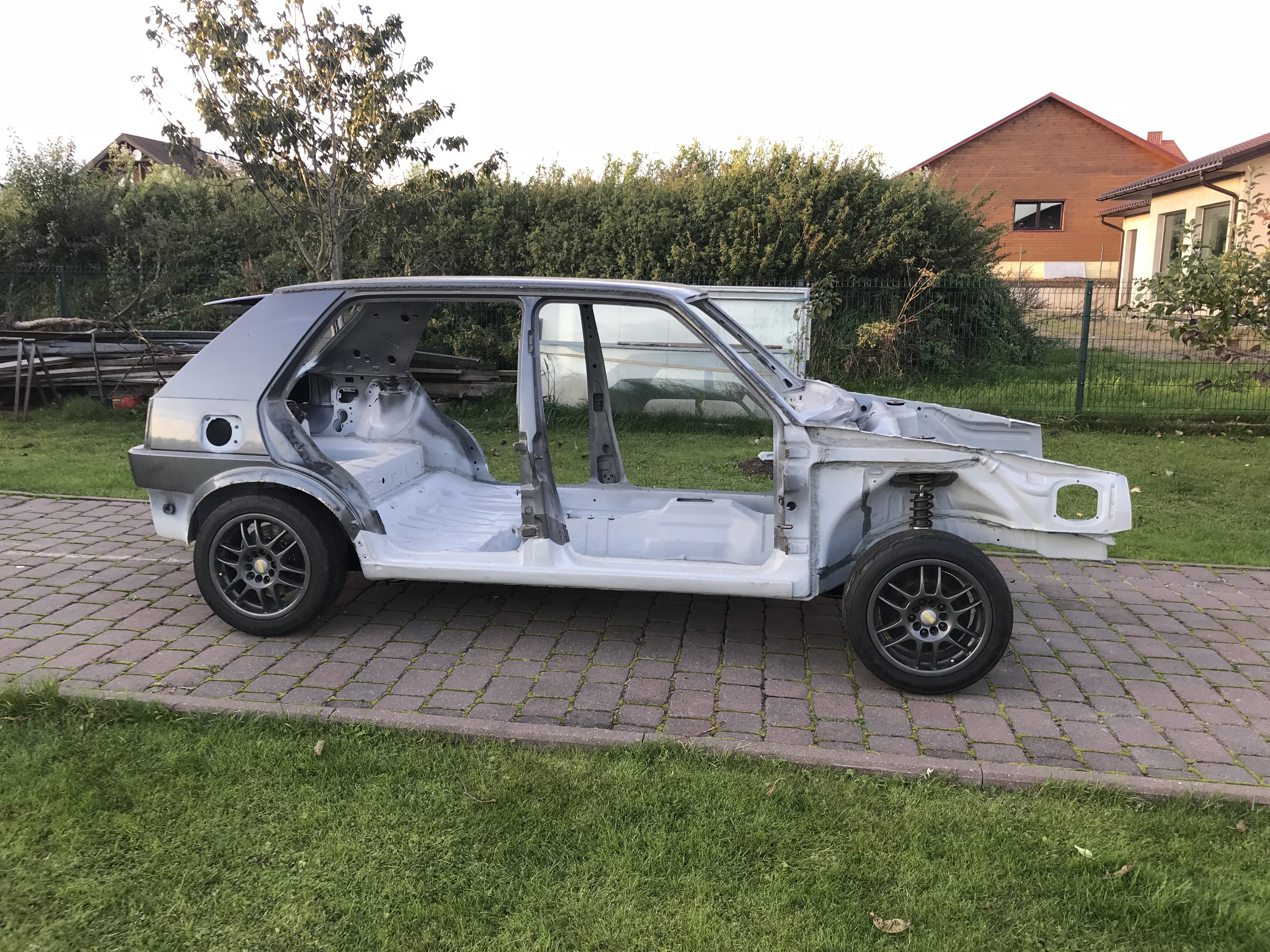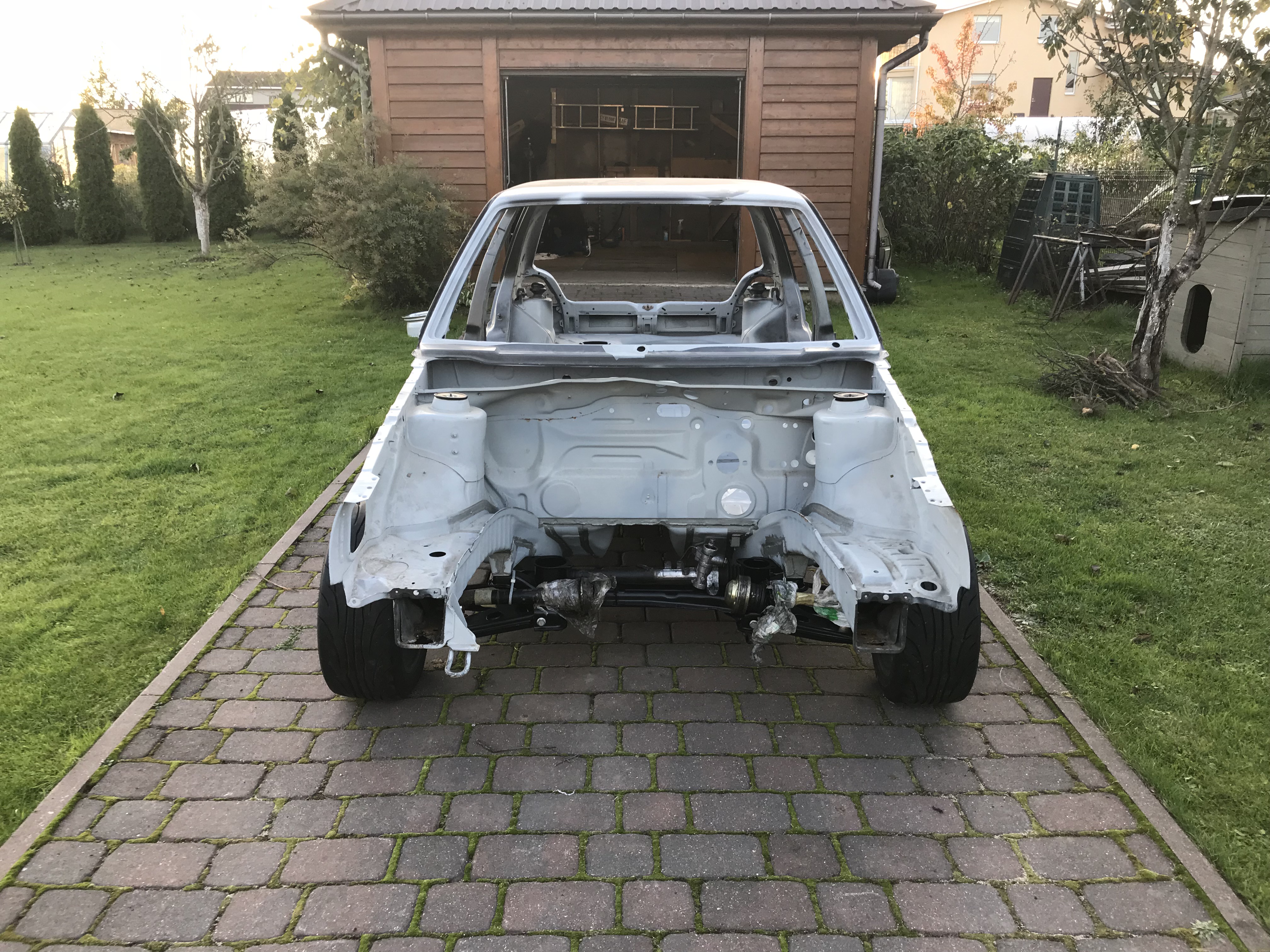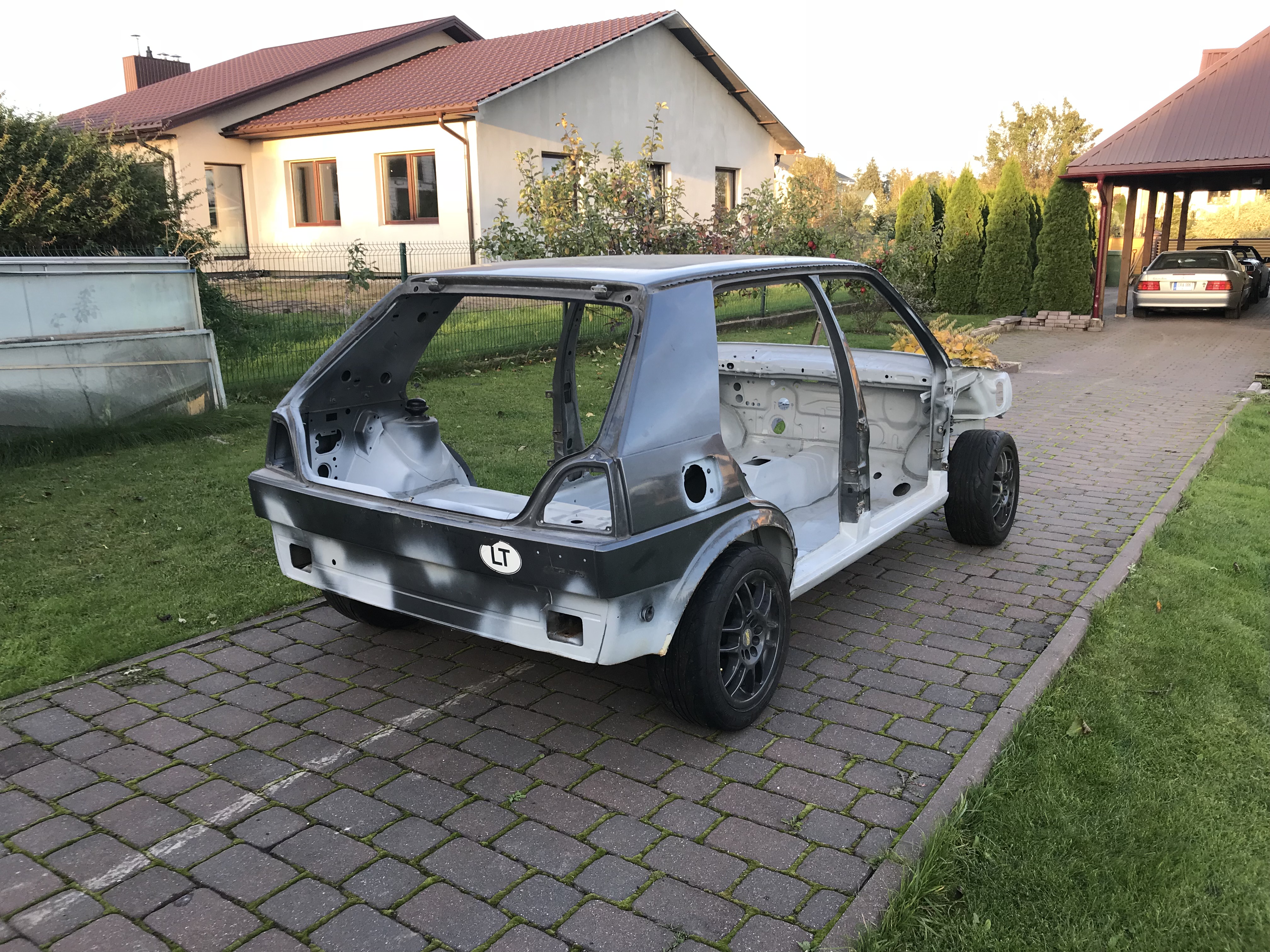 Hits: 10222