Published: Sunday, 25 June 2023
The better days, that's how I would name this period. Just because of very single reason being on table, i.e. when you look at something and feel you've got one more part of that puzzle set in place. Once you have couple of them this becomes gripping hence enforcing yourself to get more. That's a core principle currently how this thing moves on wards. I know you're are not part of it and sometimes it might be hard to relate, so I'll put a list you could follow up.
So a list! Before we move to visual part of story let me present what's been achieved, so far:
Alternator rebuild after smallest possible version has been identified;

O.Z. Superleggera R16 wheel set restored and mounted with slick tires;

Hydro-clutch line routed;

Mount to keep Link dash in place has been designed, 3D printed and installed;

Coolant hose clamps zinc plated;

Boost controller installation and plumbing;

Rear engine mount heat shield added;

Fuel filters installed;

Horn located and installed;

Rallye rear reservoir for screen washer installed;

Racing battery installed on custom made bracket;

Cabin wiring loom fixed in couple of places and laid in a car;

Engine compartment (headlights, horn, starter motor, alternator, etc) wiring loom fixed and modified;

Heater matrix fixes and install of new core;

One more bucket seat added.
So now let's move to pictures to get a better understanding. As anticipated alternator first - it took some serious amount of time to have something working.
Initially started with 120A version which is quite bulky thus taking too much room and interfering with radiator shrouding. I knew that physically smaller versions existed, standing at 90A, but appears there's third smallest version of 70A, found on OBD1 systems.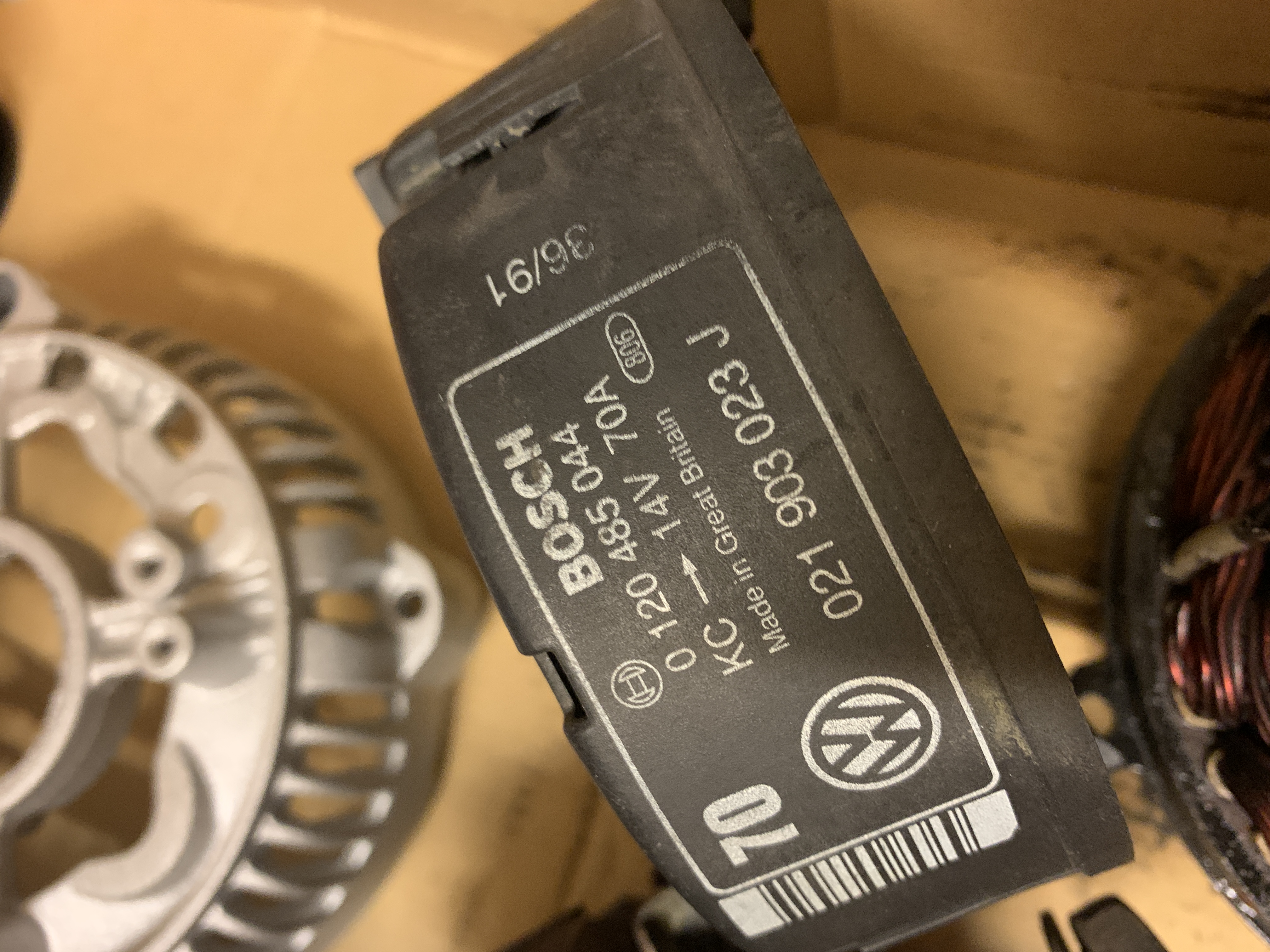 This of course needed rebuild: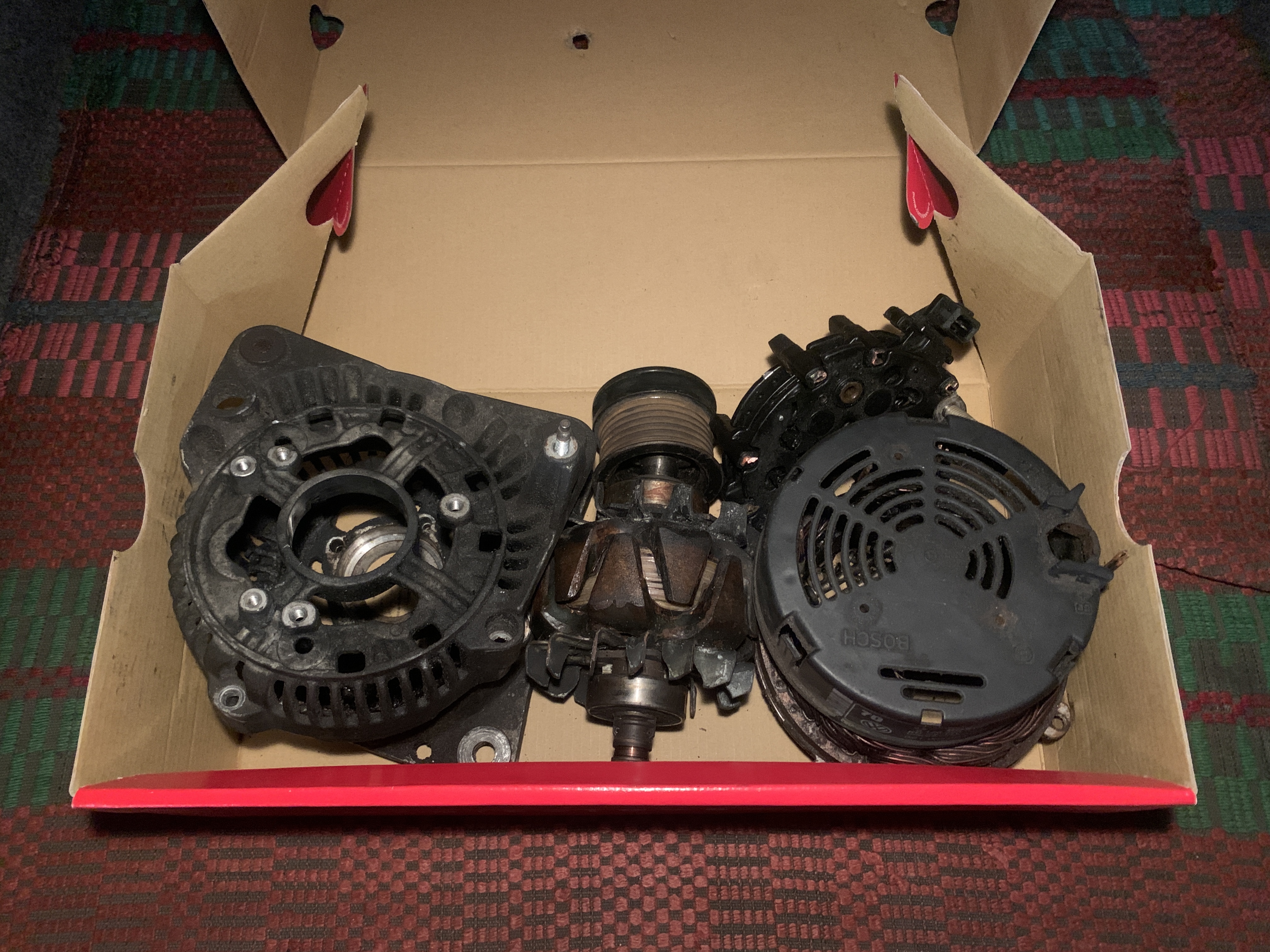 End result: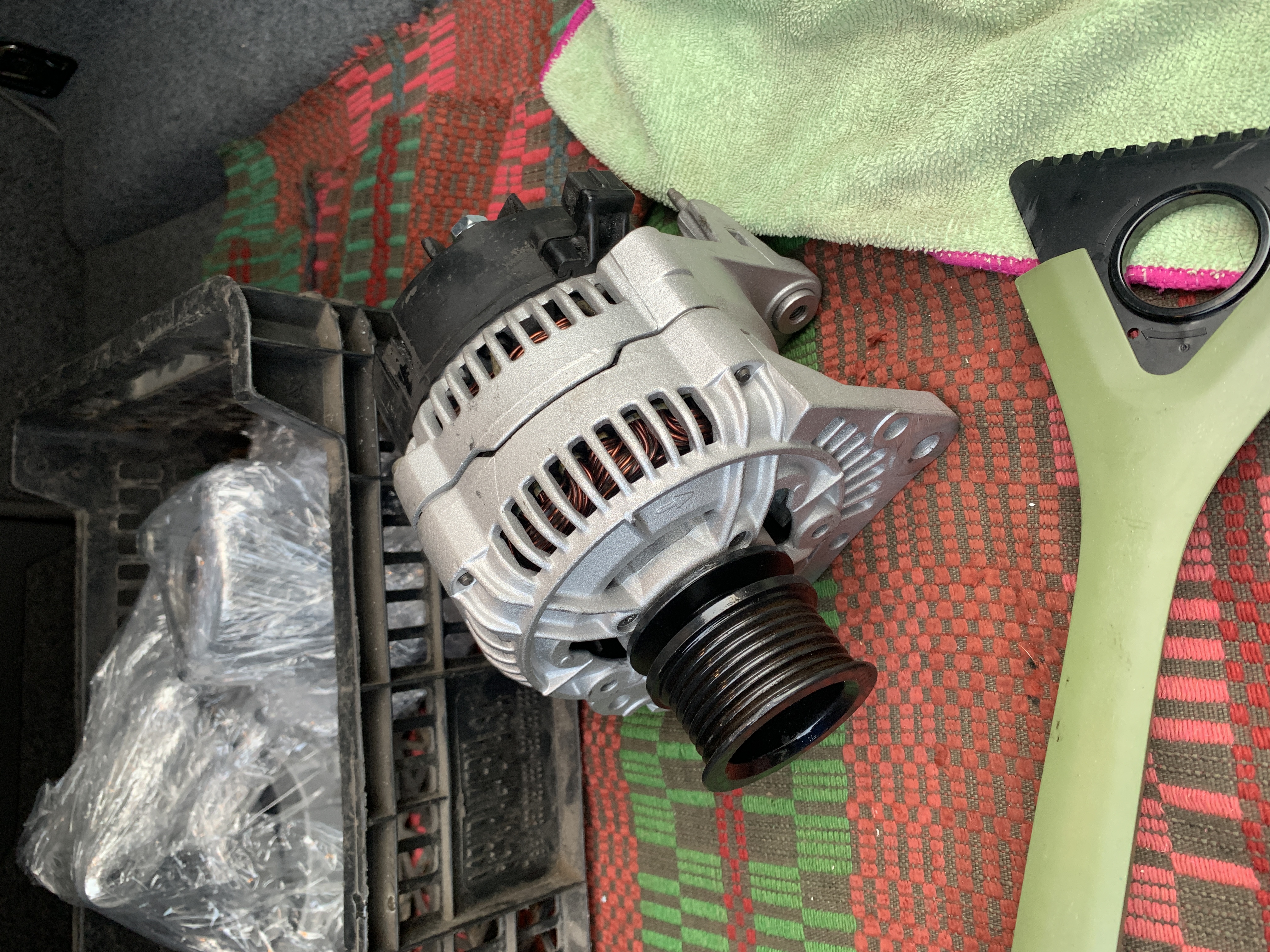 To fit all in place brackets are required: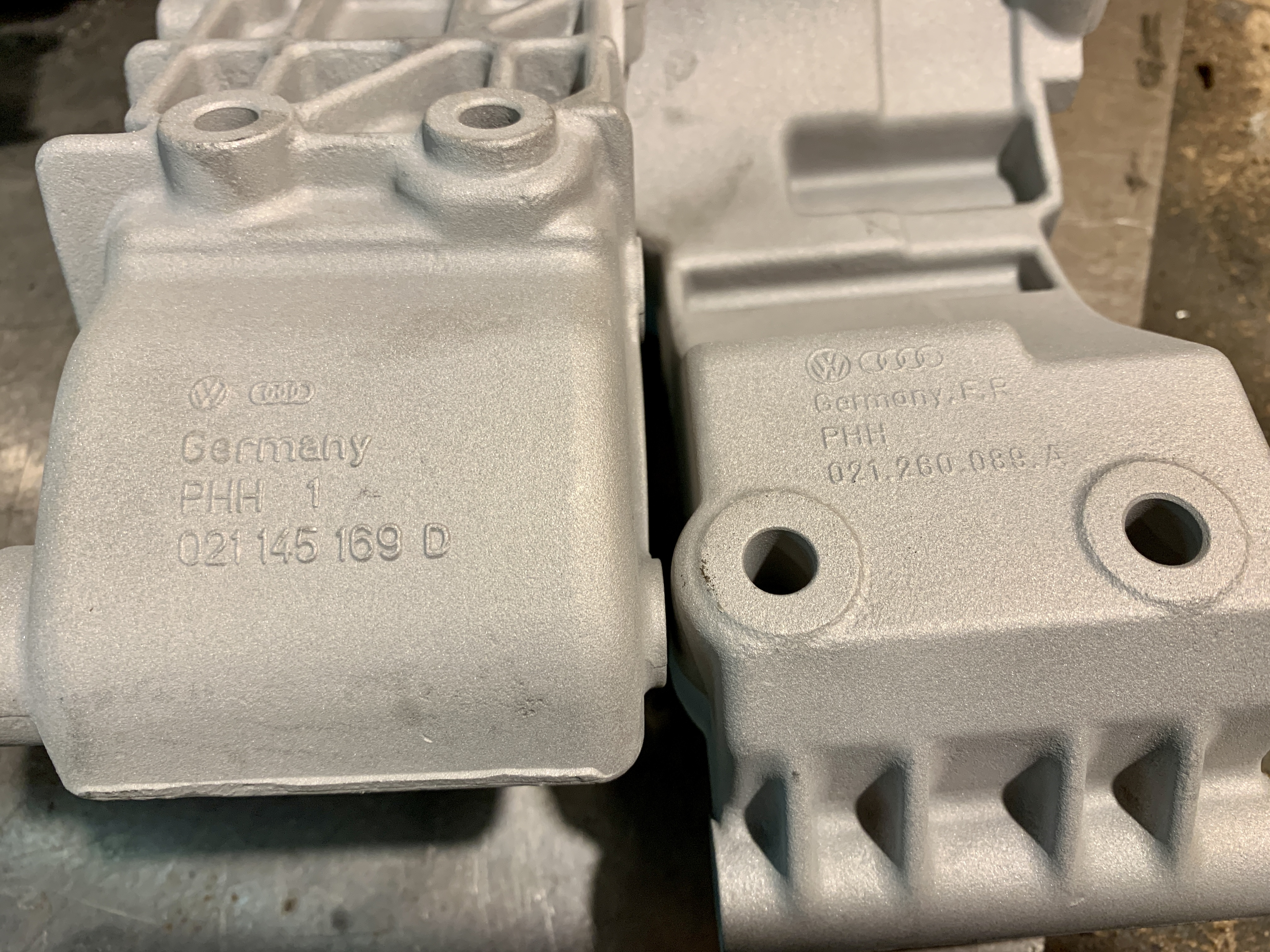 All cleaned, repainted and ready to install. By the way, next to alternator you may see power steering assist (PAS) pump. That's an old piece taken from Passat B4, tested and cosmetically renewed. On a benchmark it was able to pump 120Bar which basically corresponds to a new unit: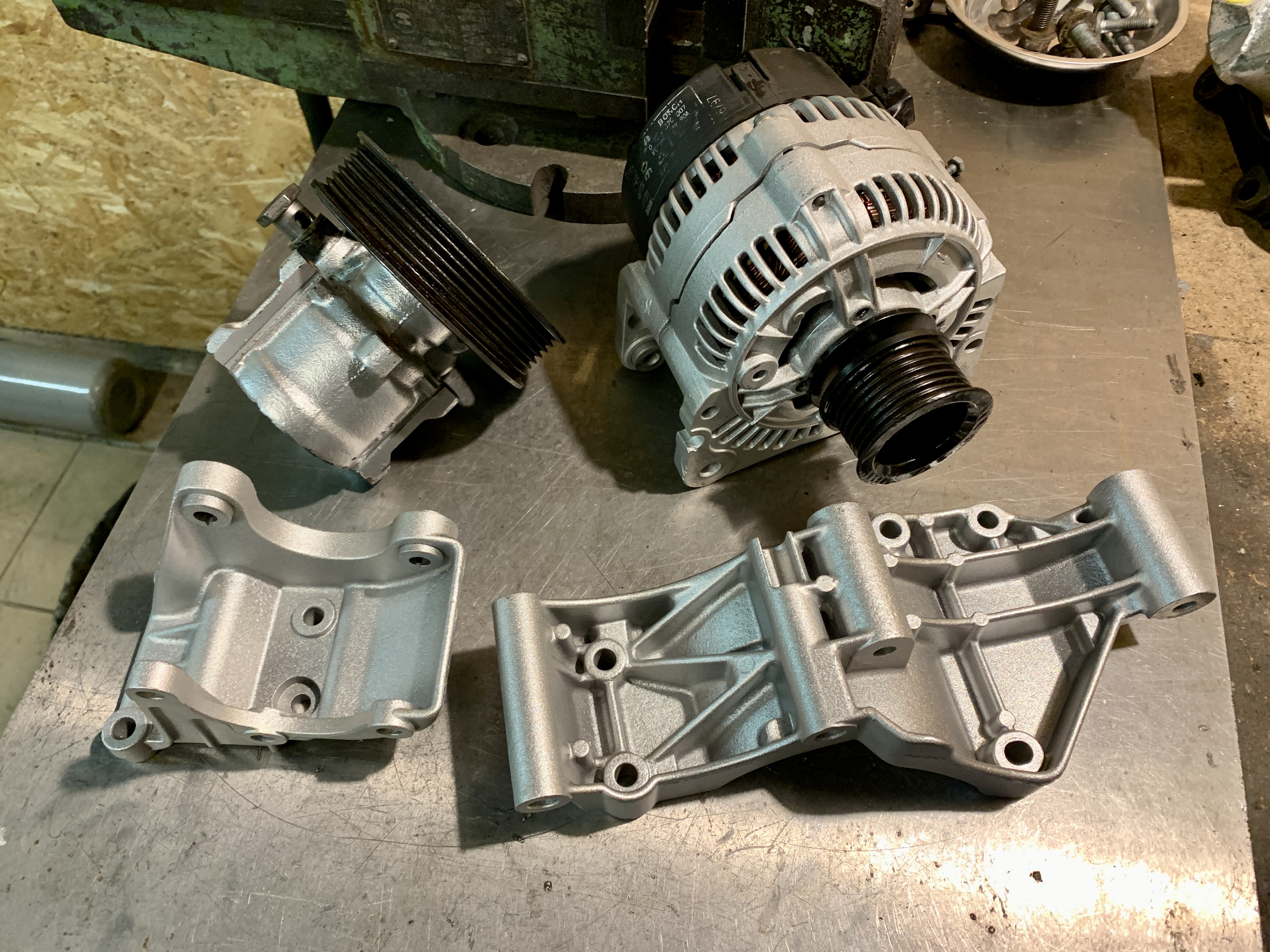 On an engine looks really nice: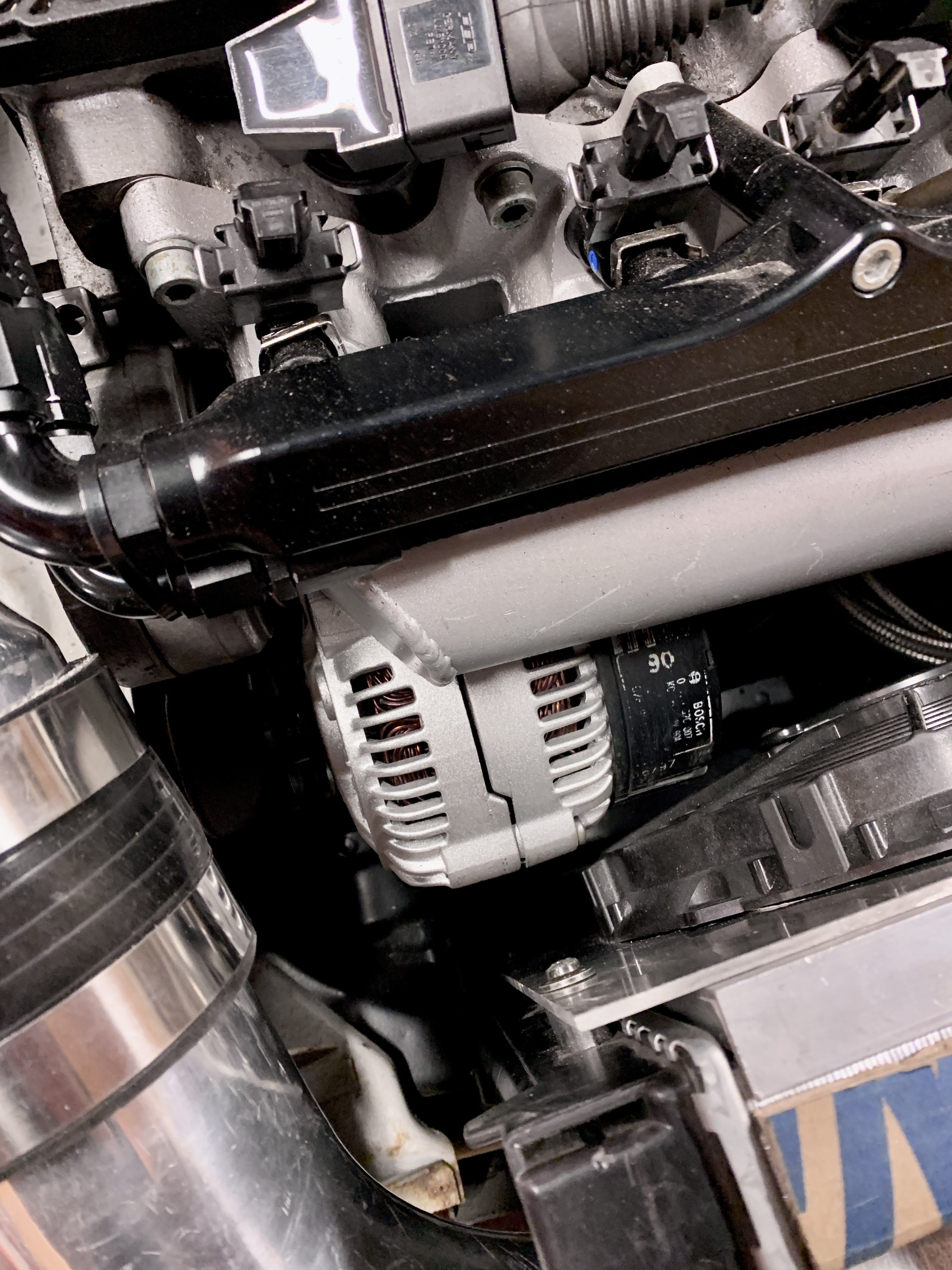 In my shed, I had O.Z. Superleggera set acquired long time ago. Before using them, I did give an overhaul to them and mounted vintage Yokohama slicks (for testing purpose):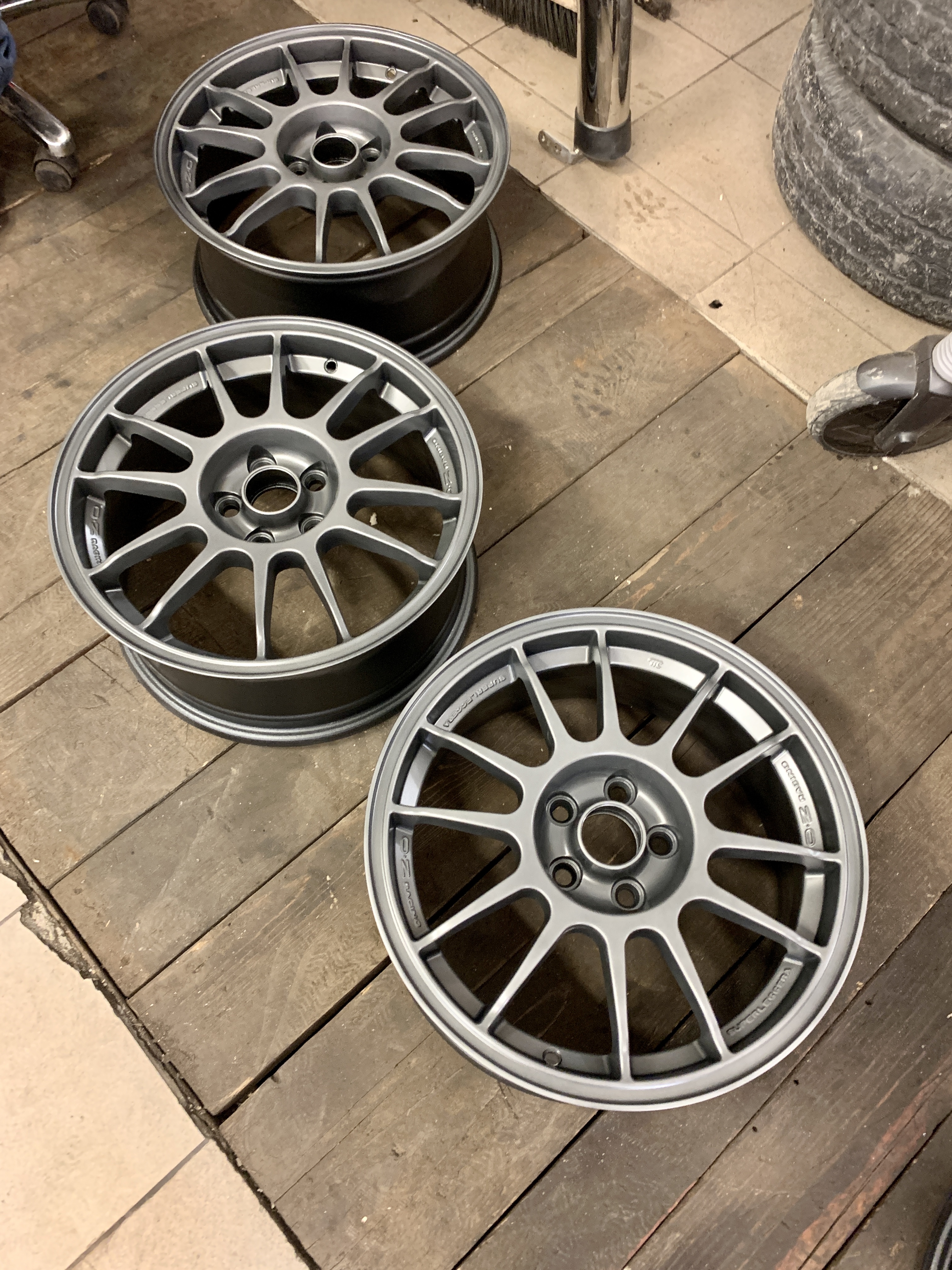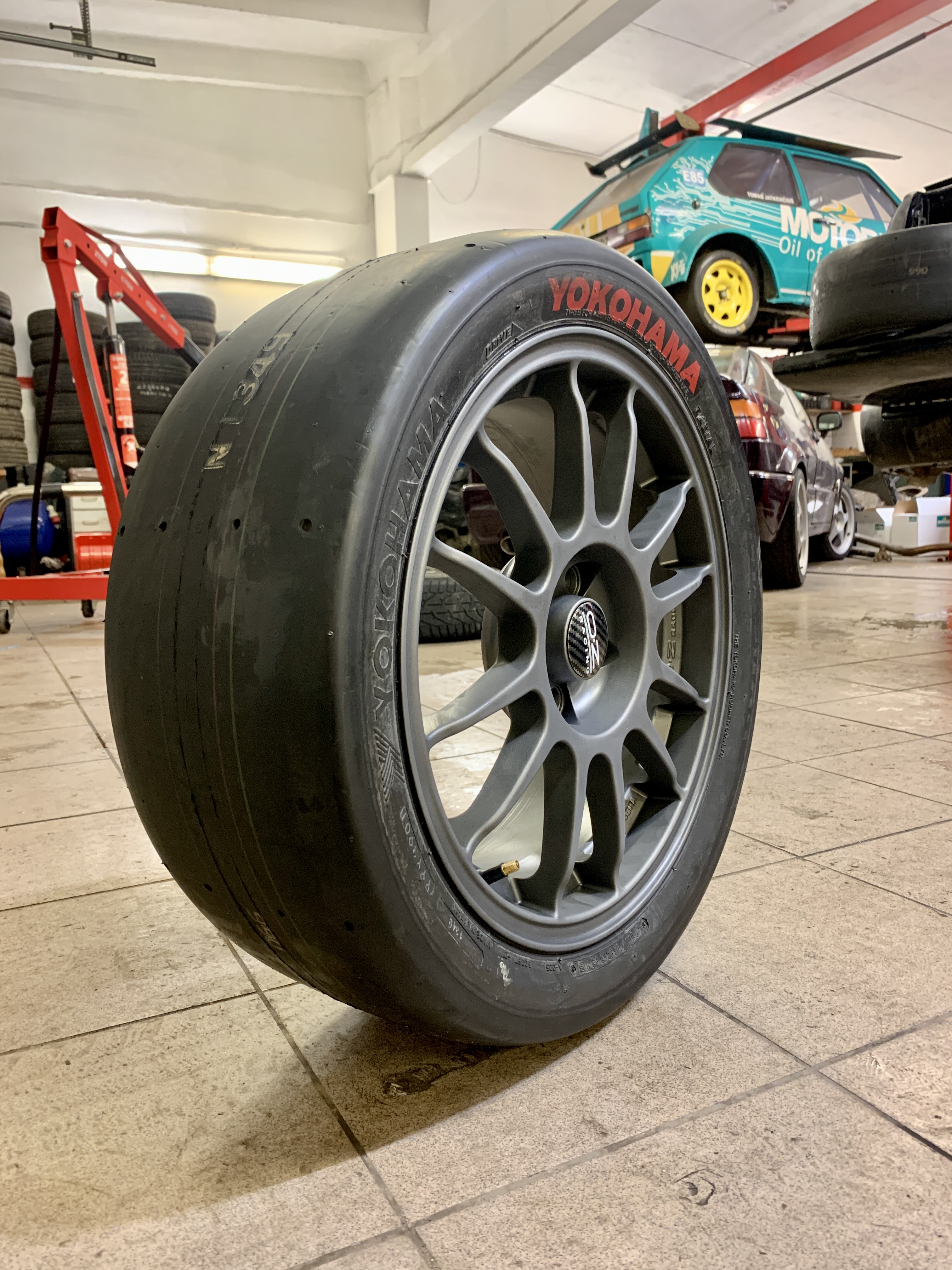 On a car: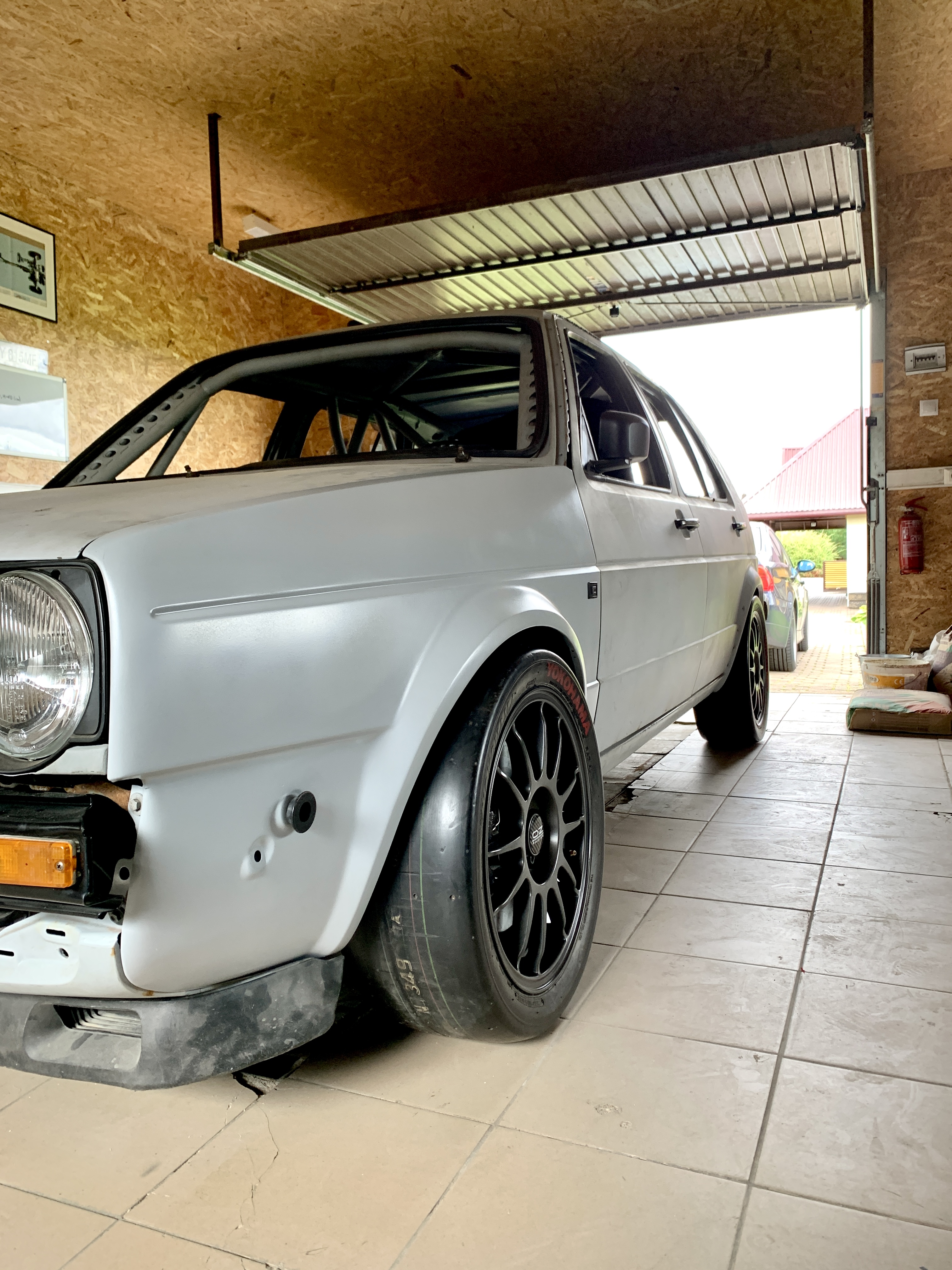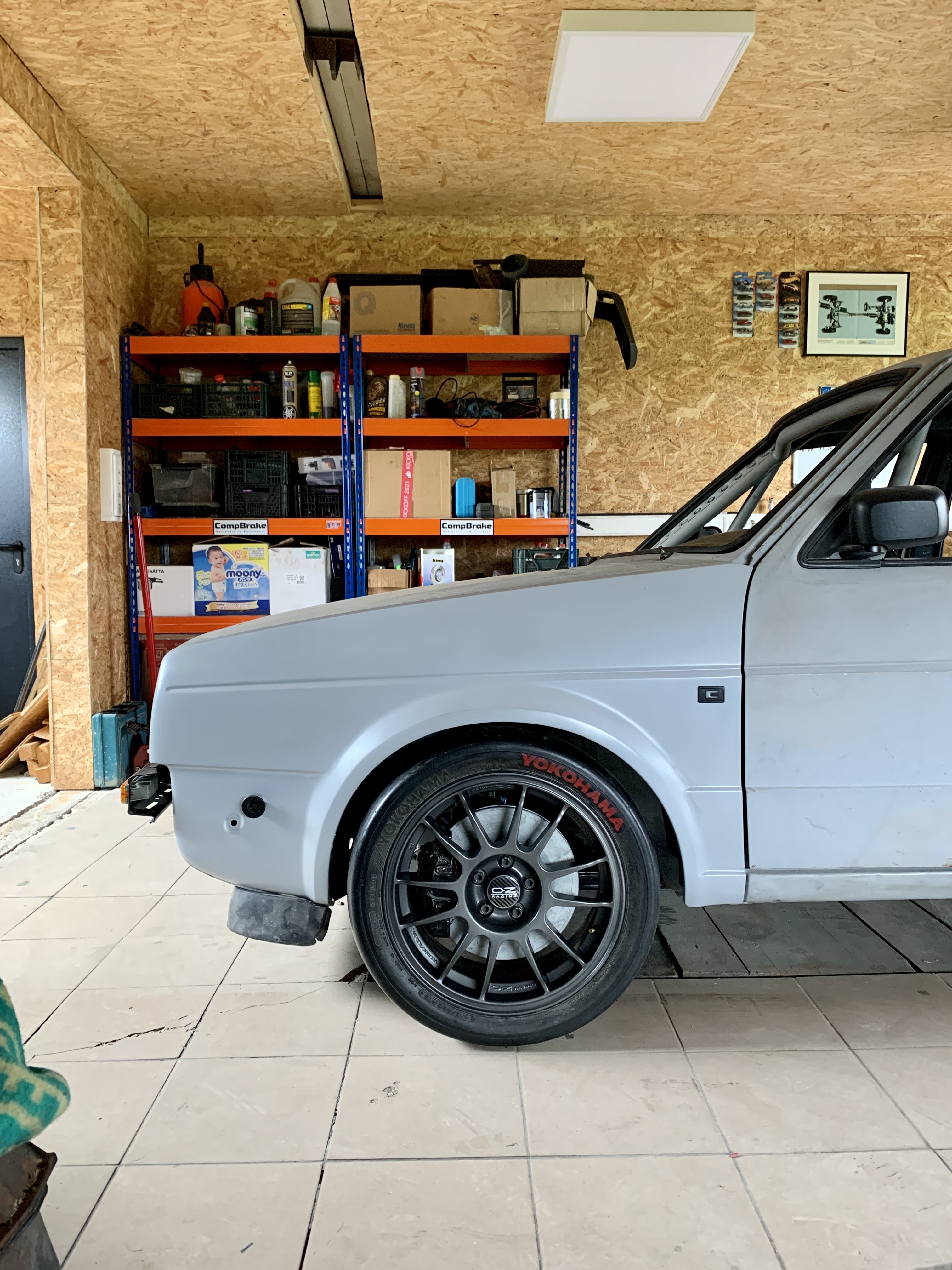 Since I'm running hydro clutch on a 02M gearbox, it must have primary clutch cylinder connected with gearbox slave cylinder, so I've routed some of hard line: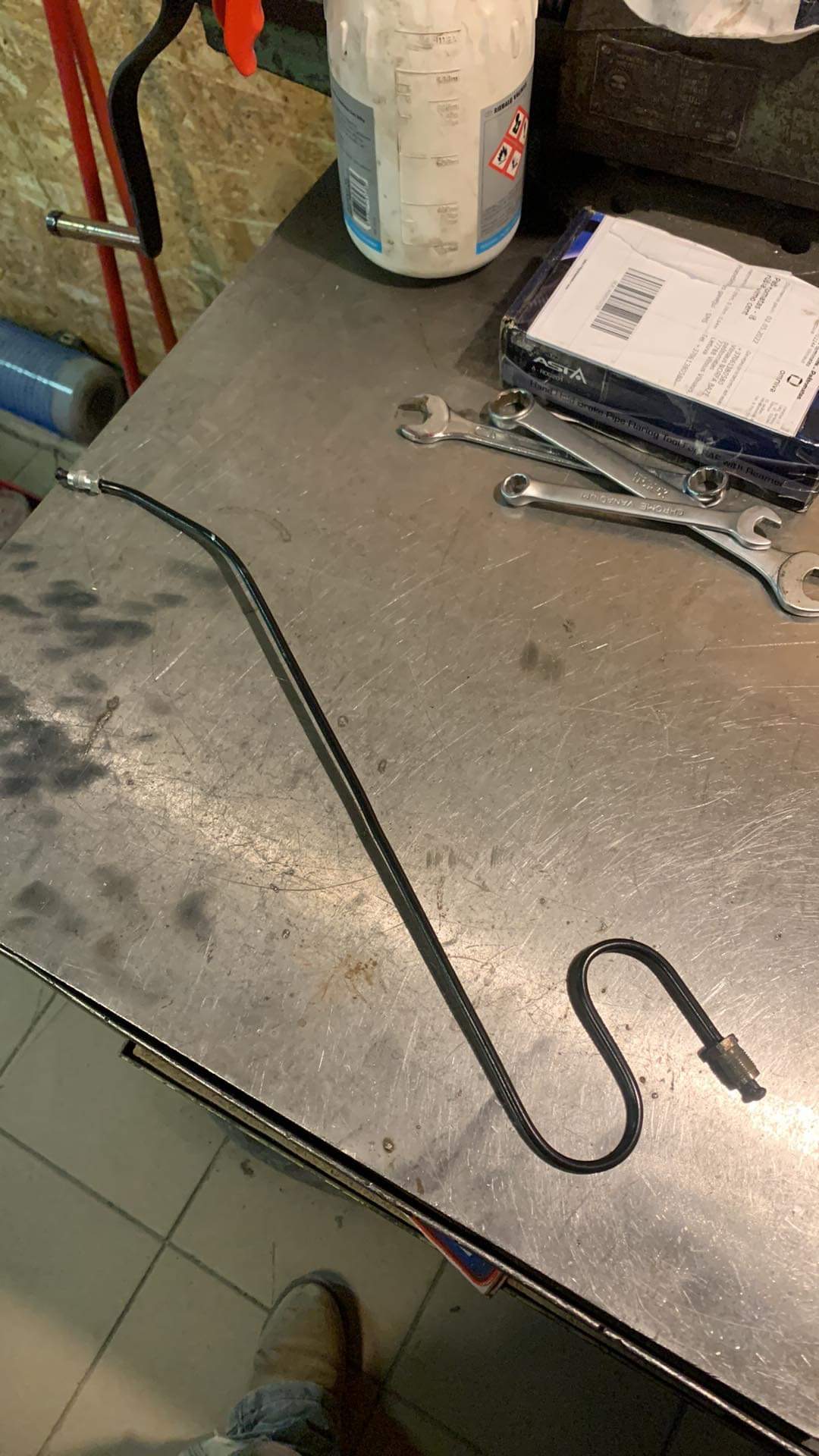 In place: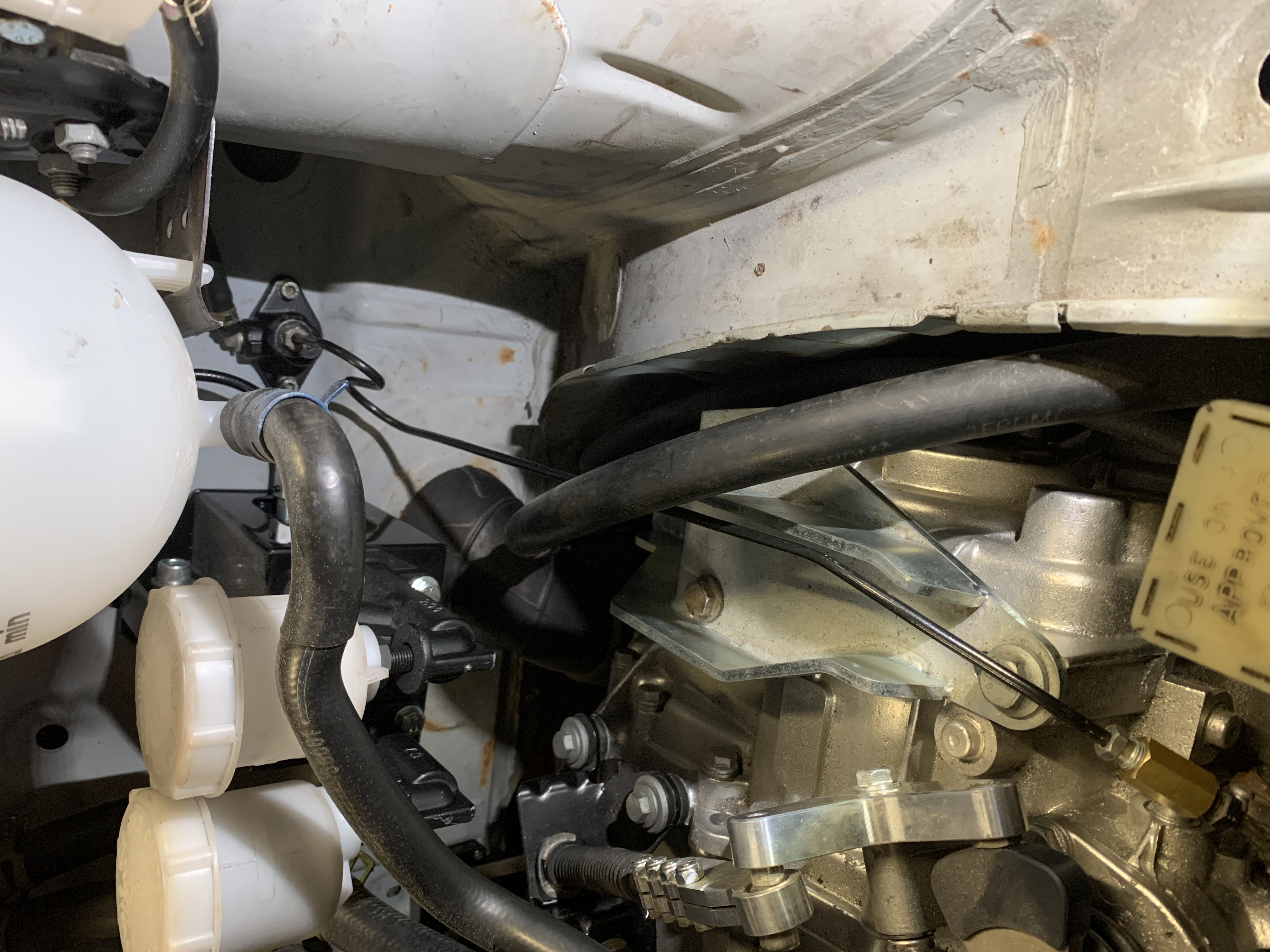 Now slightly another department - electrics. The intention is to run standalone Link G4 ECU which brings some of headache regarding clocks in mk2 case, which are fully analog. Meaning you need to convert signals by doing some of cyber science there and there. Others might say that just go with CAN based solution and forget it, what I actually did by obtaining small Link AiM Strada CAN display next to Link Fury ECU. But going next I wanted to bring this relatively new technology closer to old mk2 styling and make it pop out as less as possible. So after I had my idea clear I must it implement somehow and here friend of mine came to help with his unlimited design skills and supportive ideas: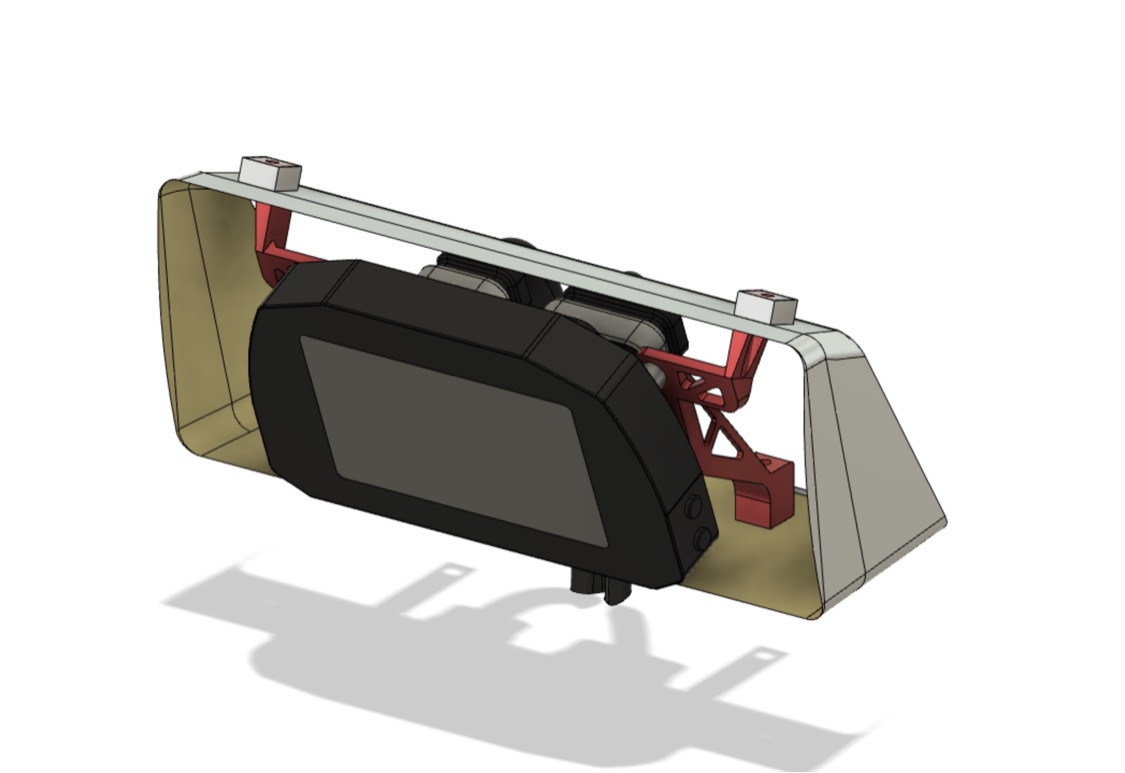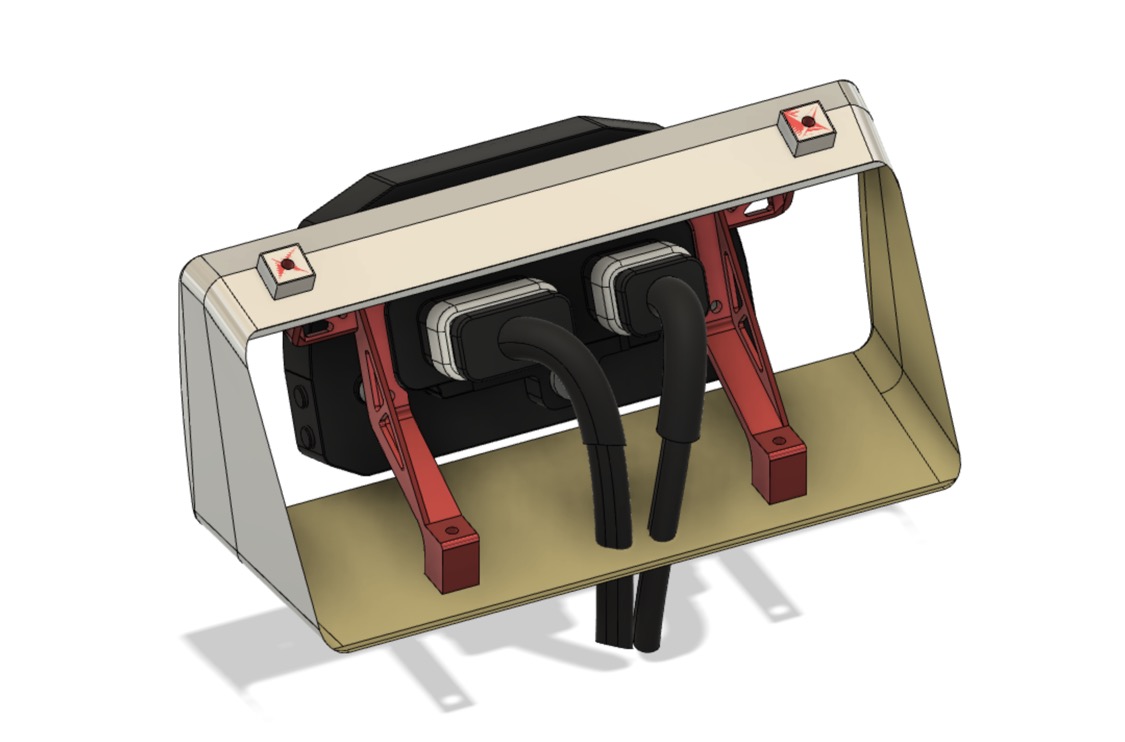 Beta version output in a real life: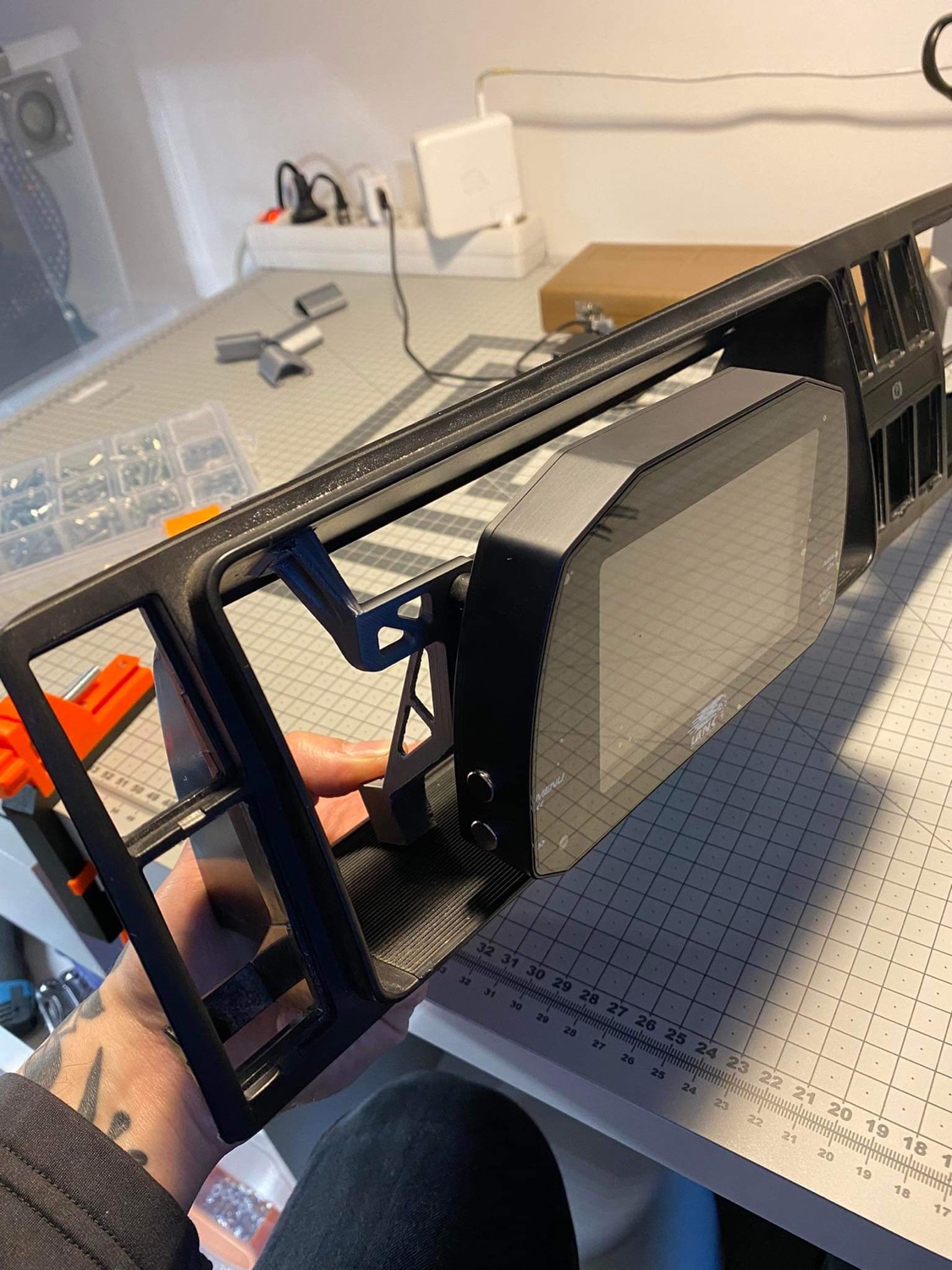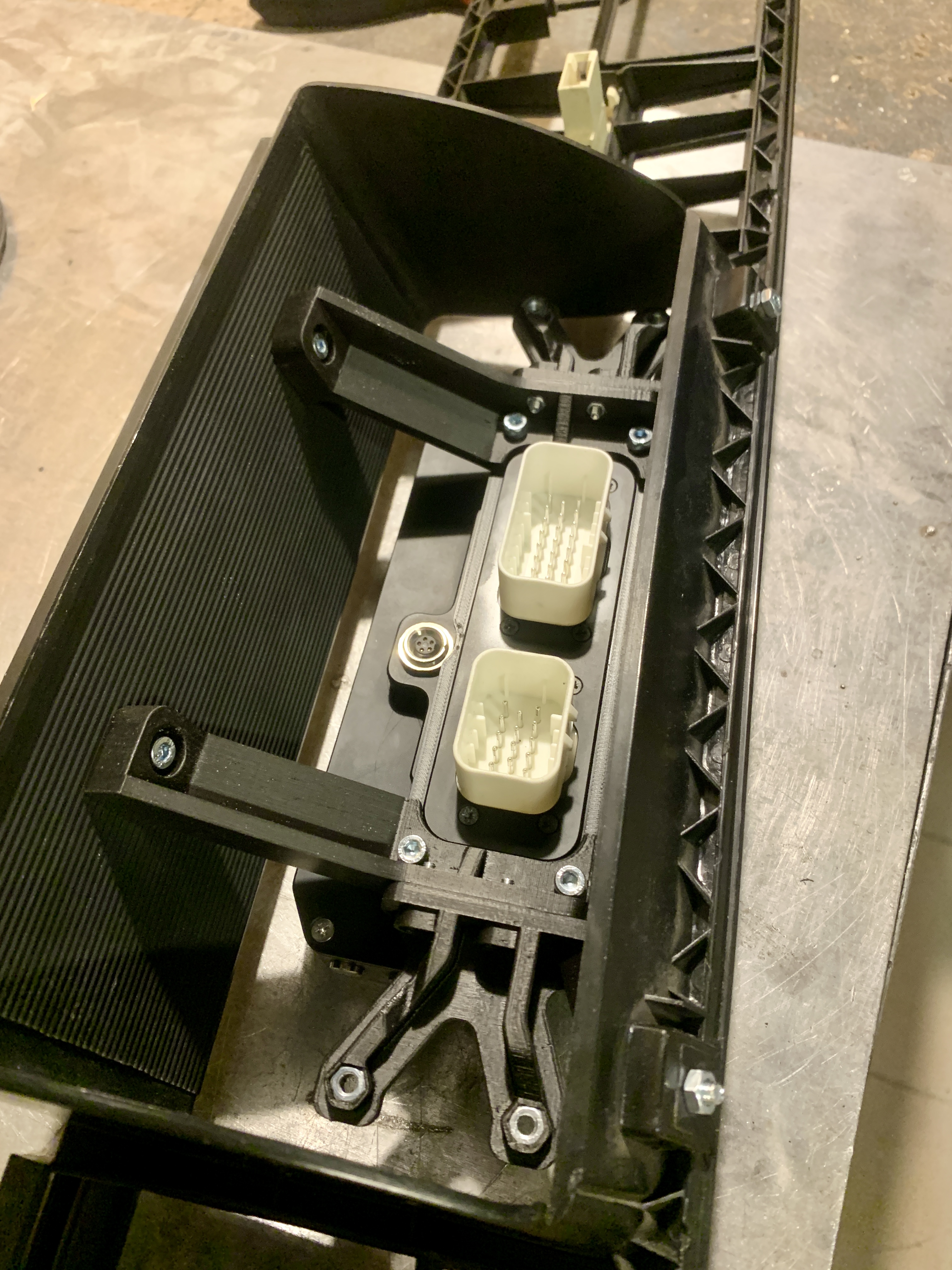 Fitted into standard mk2 dashboard, looks way better that I anticipated: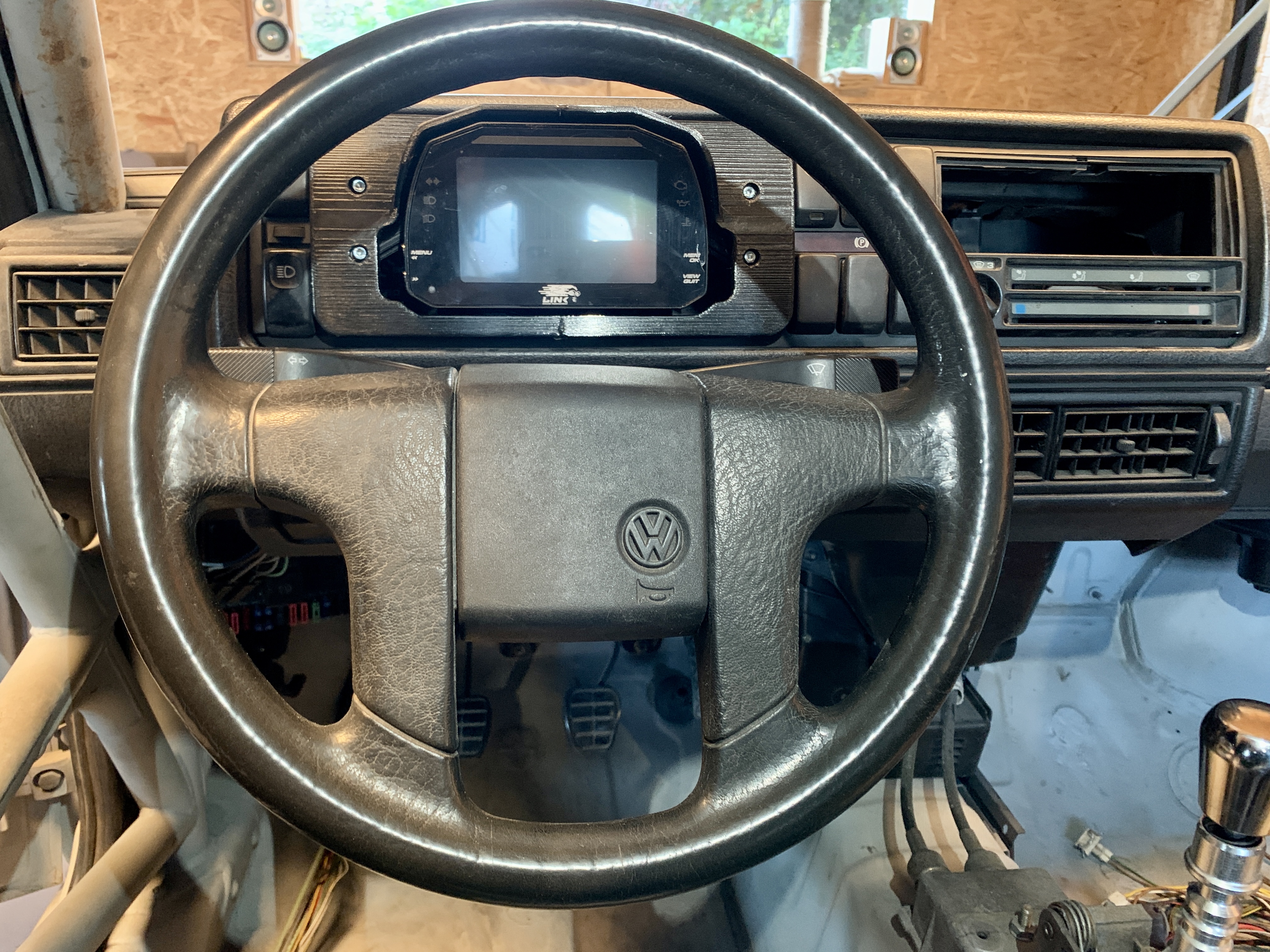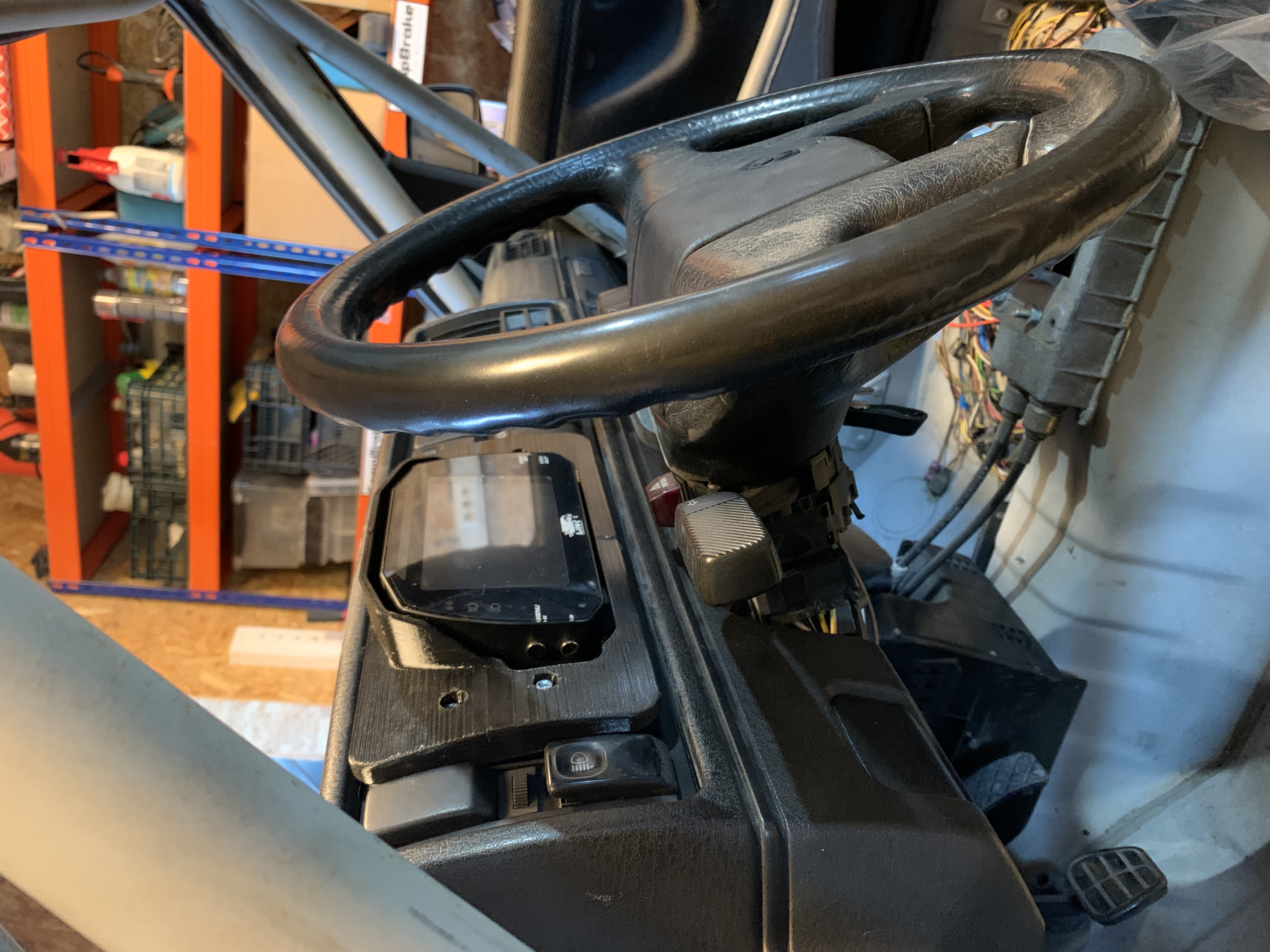 Coolant hose clamps got fresh zinc, these are OE pieces: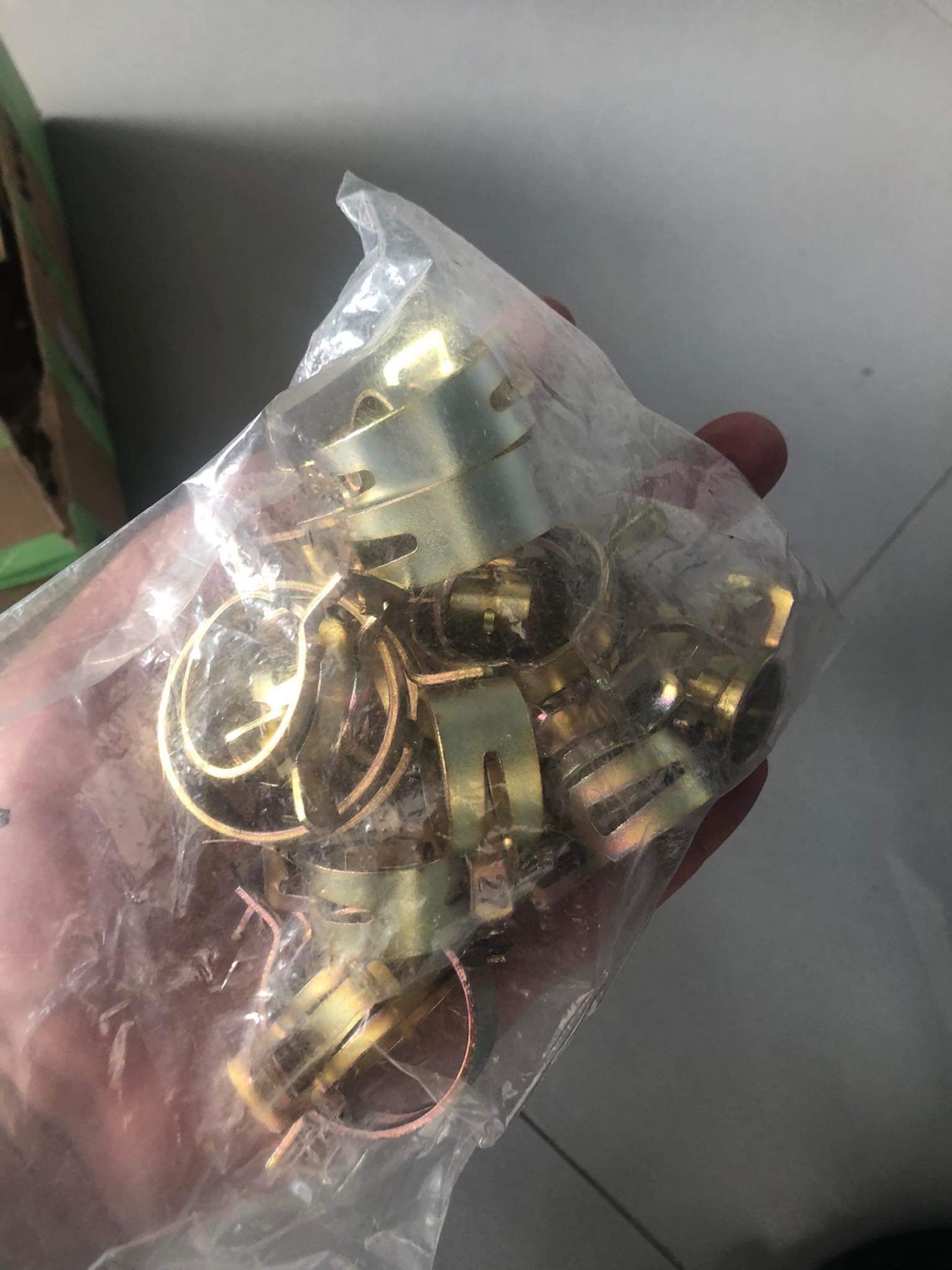 Installed Boost pressure controller, together with clamps: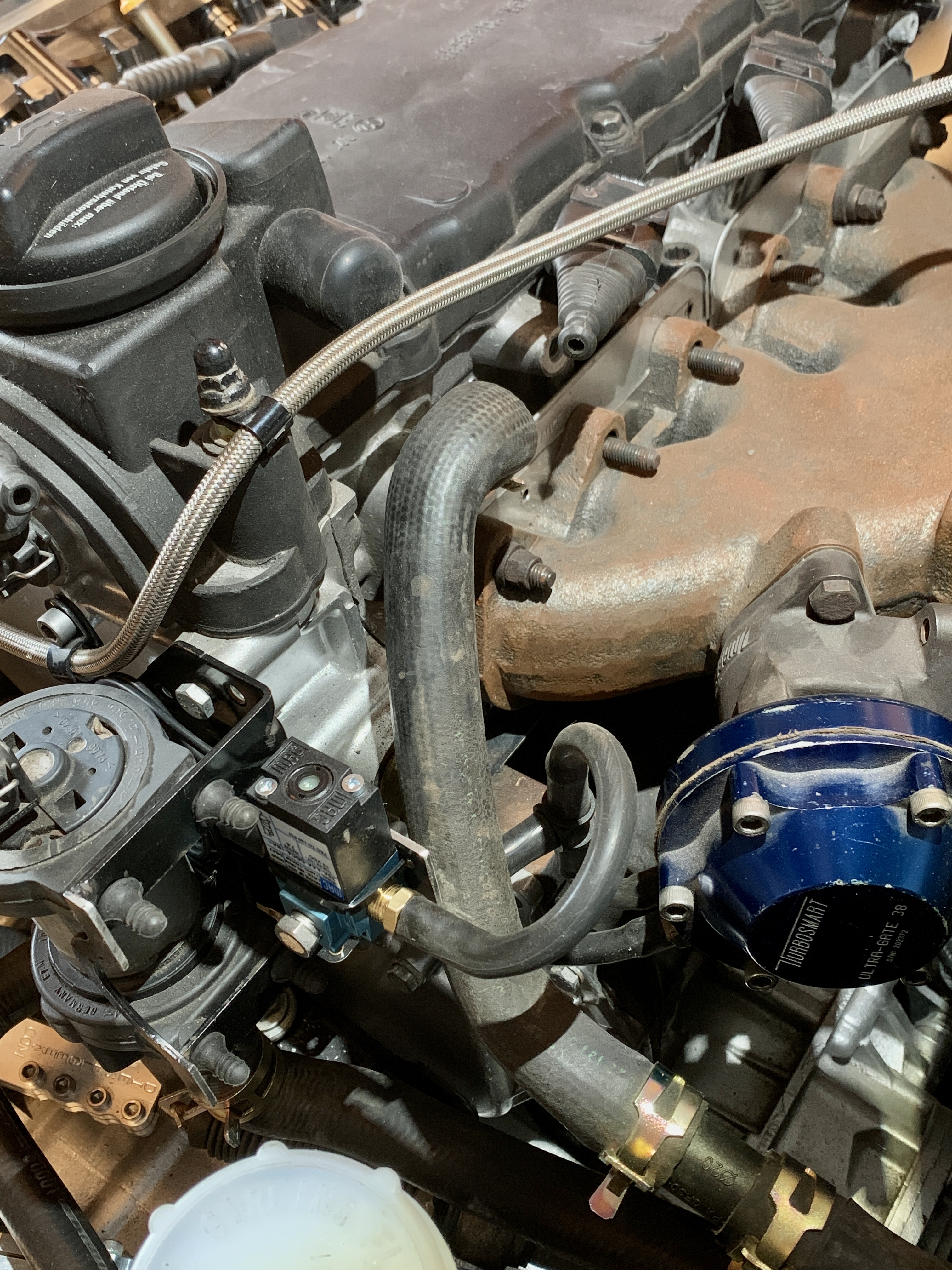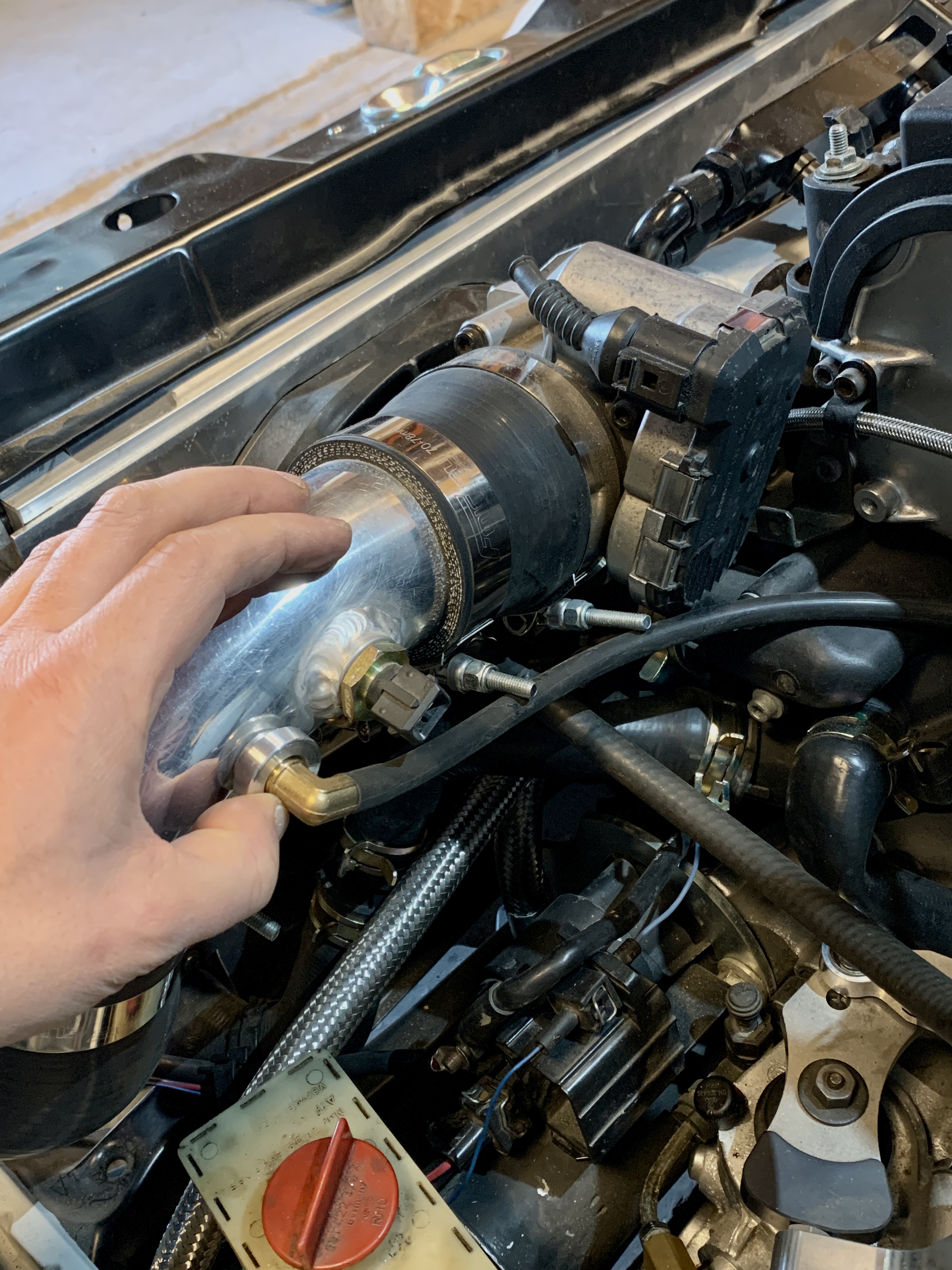 In an engine compartment I've put some additional shielding just down below exhaust manifold. Bracket is going to be powder coated for sure, while the shielding is an old OE piece: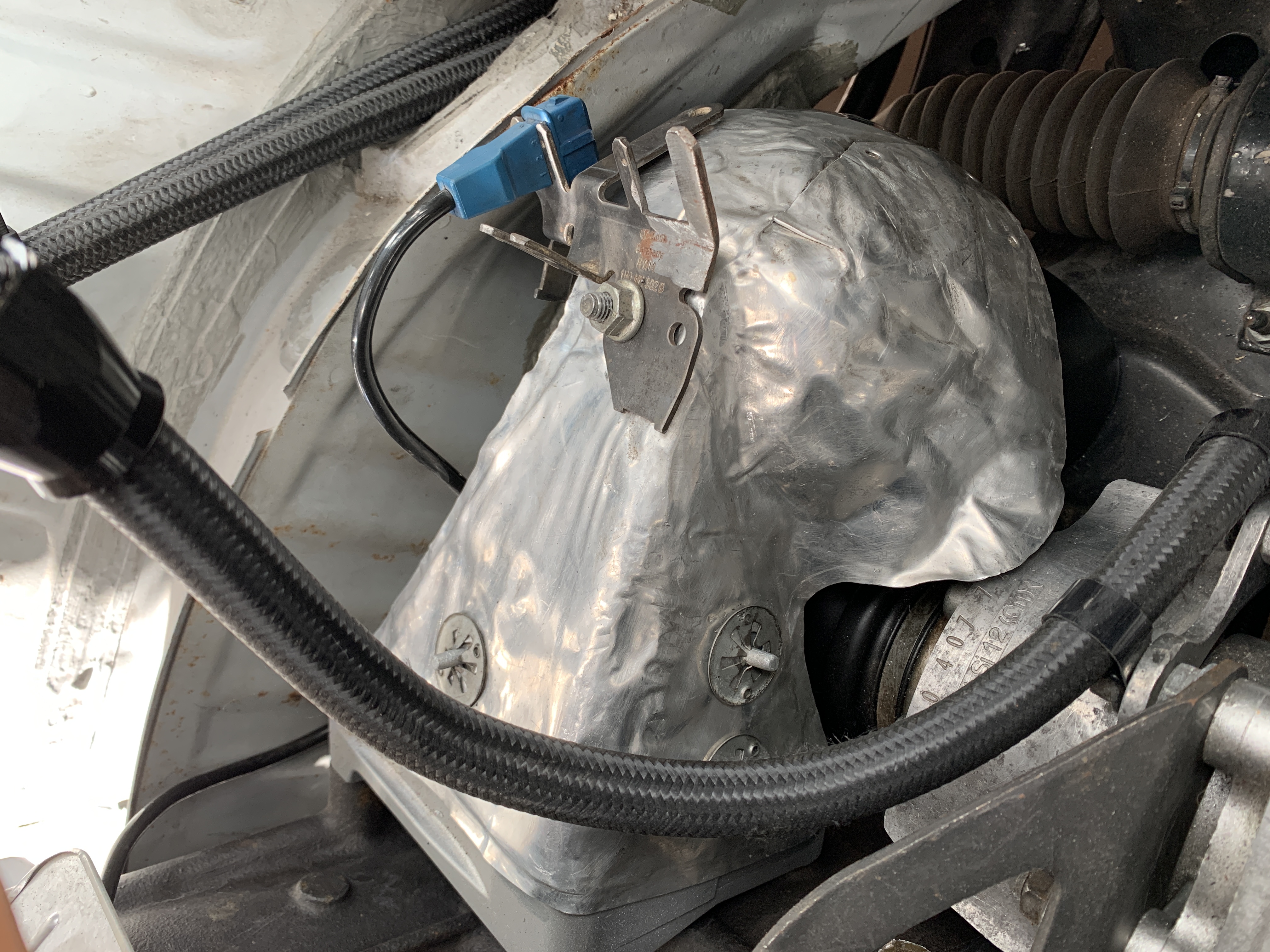 Fuel filtering solution as I have none inline: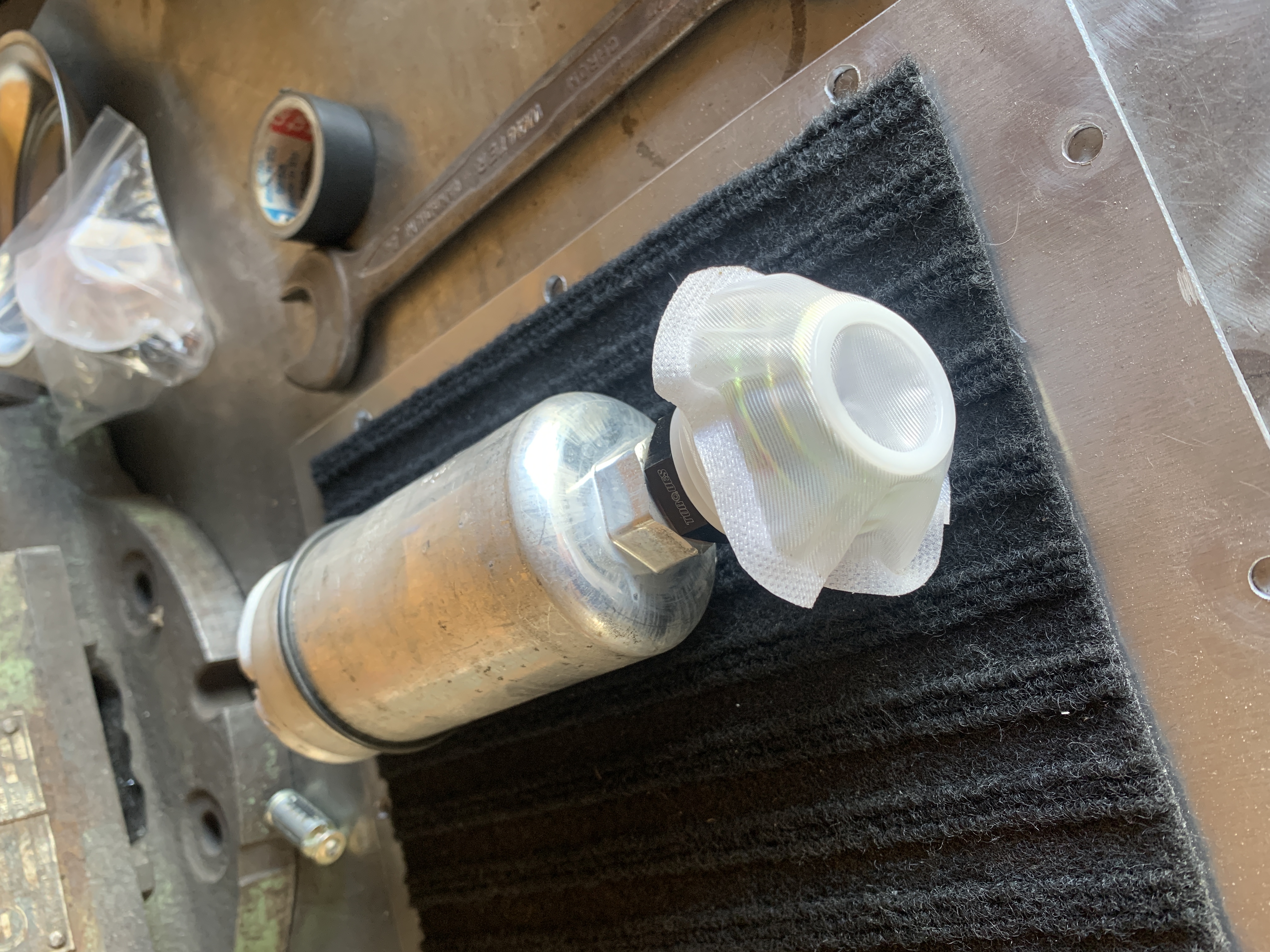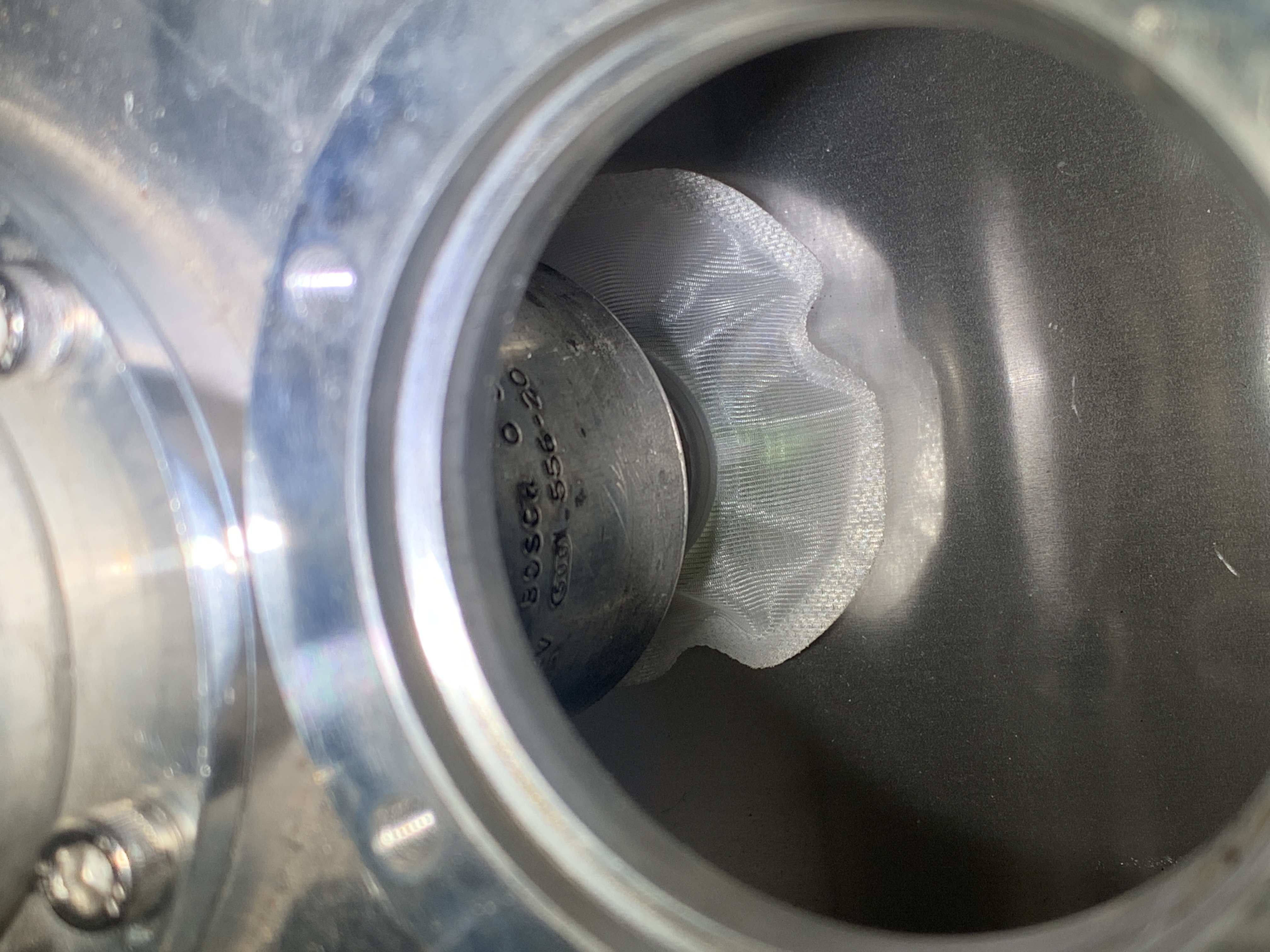 You cannot live without horn, so located it a bit lower due to front mount intercooler located: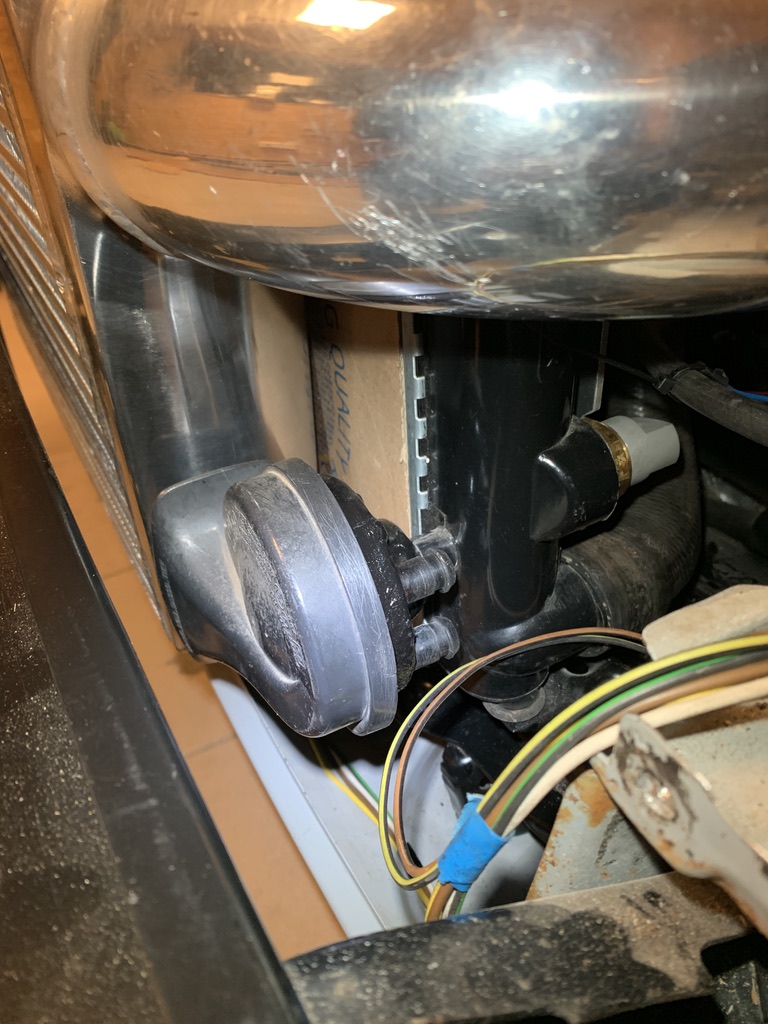 Screen washing reservoir will not be in engine compartment anymore, instead I've chosen to place it in the trunk and to be a smaller version, capacity of around 1.6 liters. Genuinely this unit has been found in Rallye version and is quite a rare thing nowadays: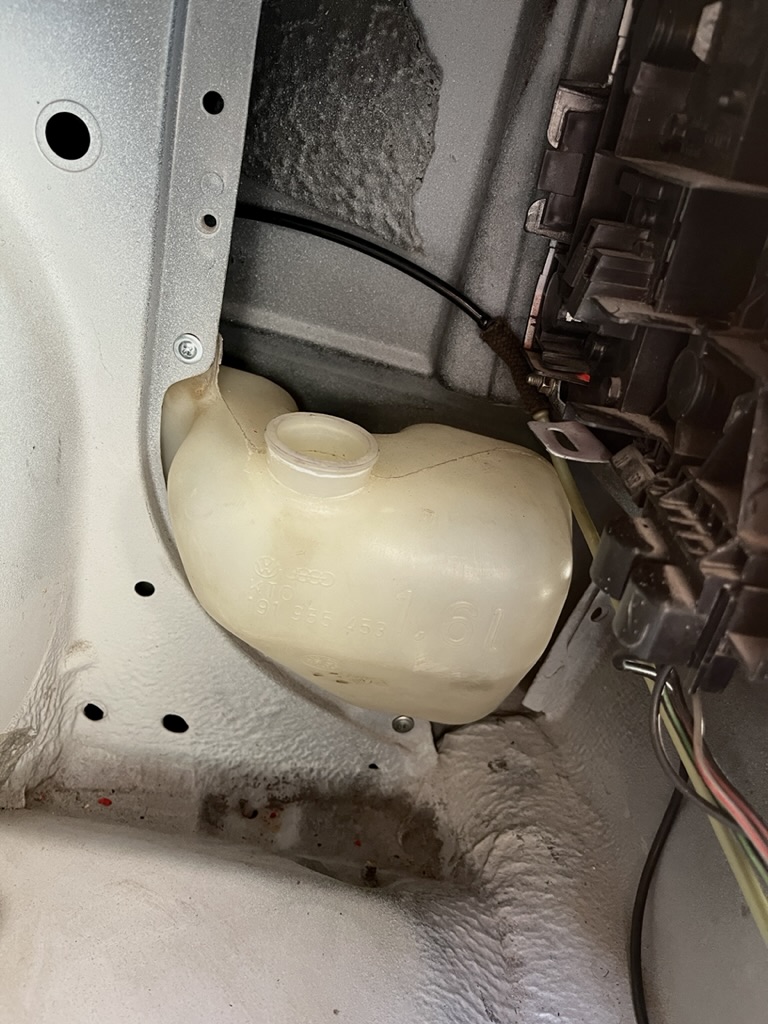 Engine battery relocated into the middle of the car, right behind bucket seats and secured on a custom made podium while it's held with some of the bracket which came up with battery: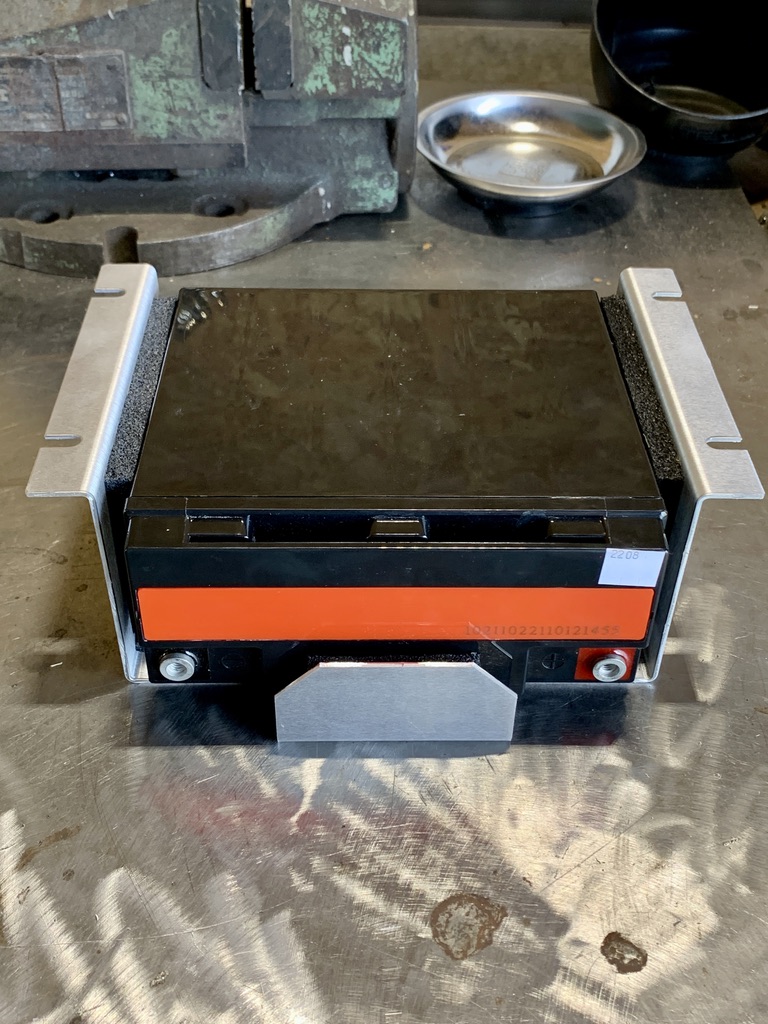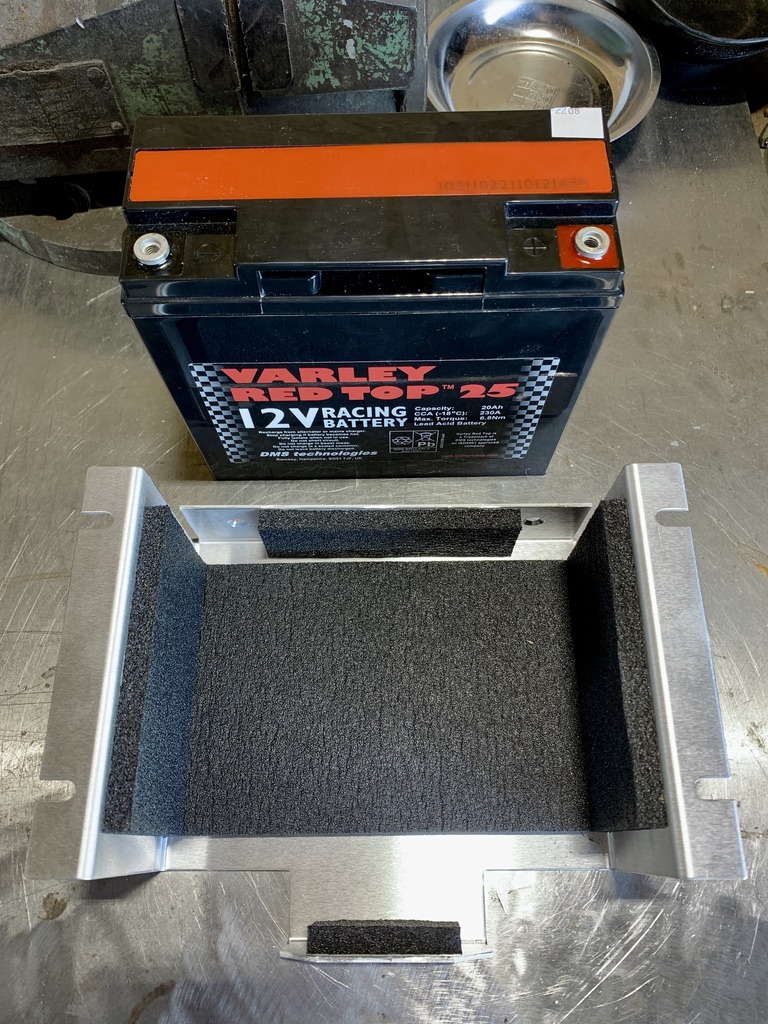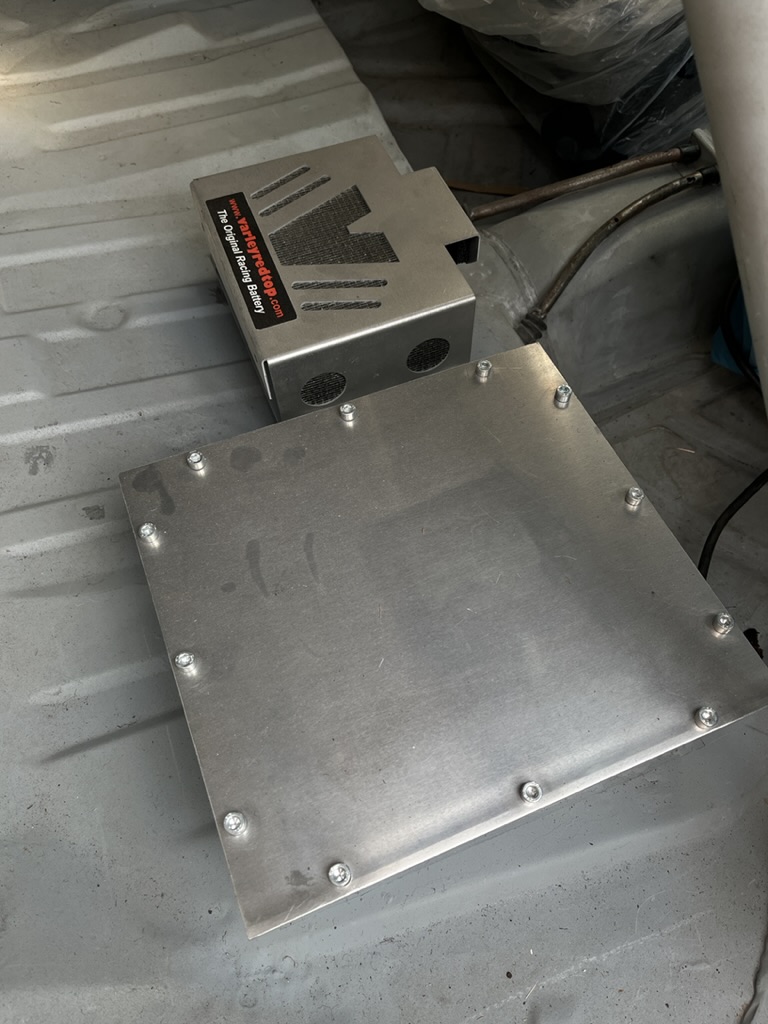 In order to use stock headlights, turn signals, horn and wiper I went with an OE option after loom in good condition has been acquired. Fixed it in couple of places and gave a good wrap in Tessa 51006 OE grade cloth: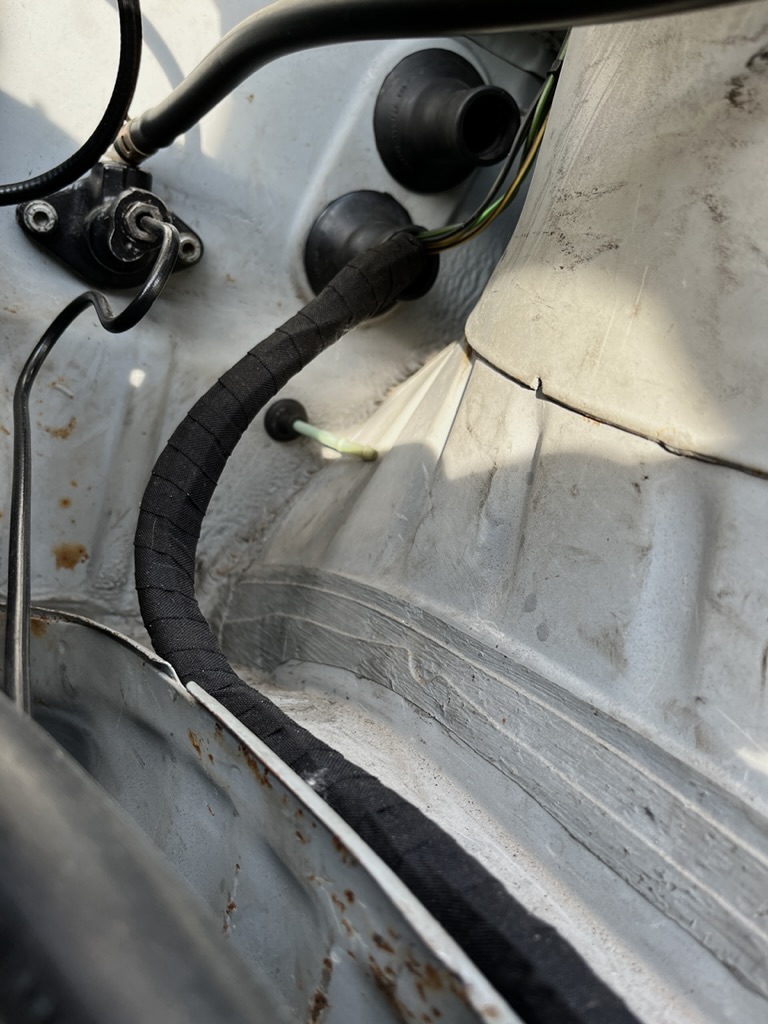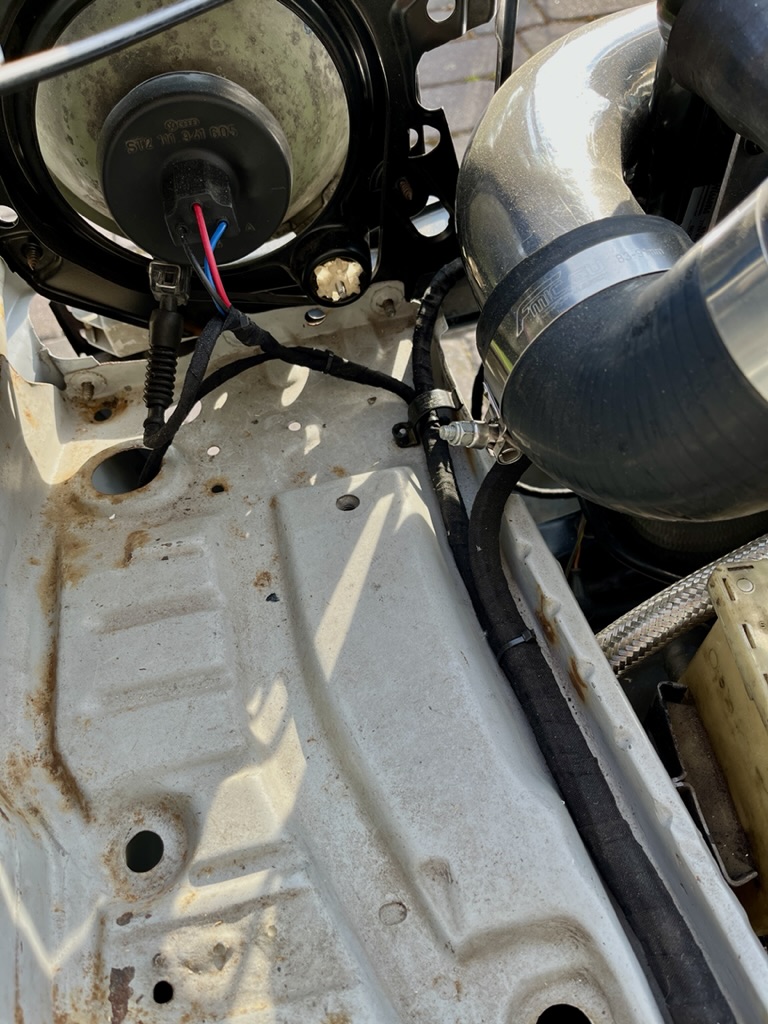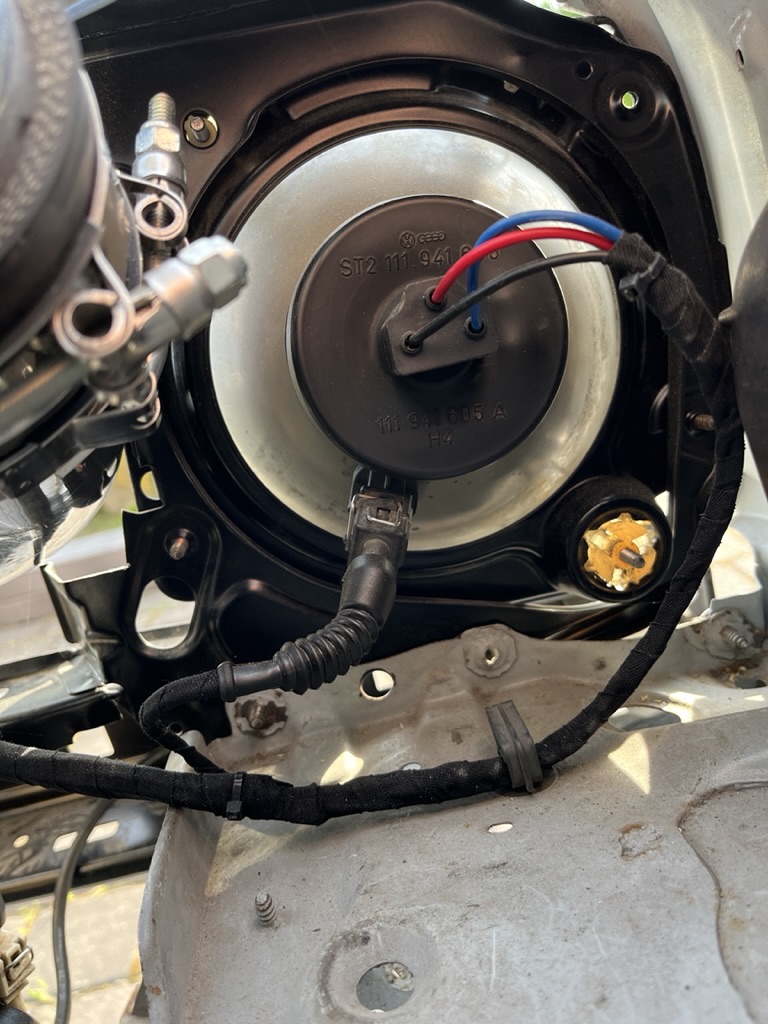 Some time earlier I have obtained one bucket seat, not sure why so, but eventually I got one more, being the same unit as previous. Two of them just looks better: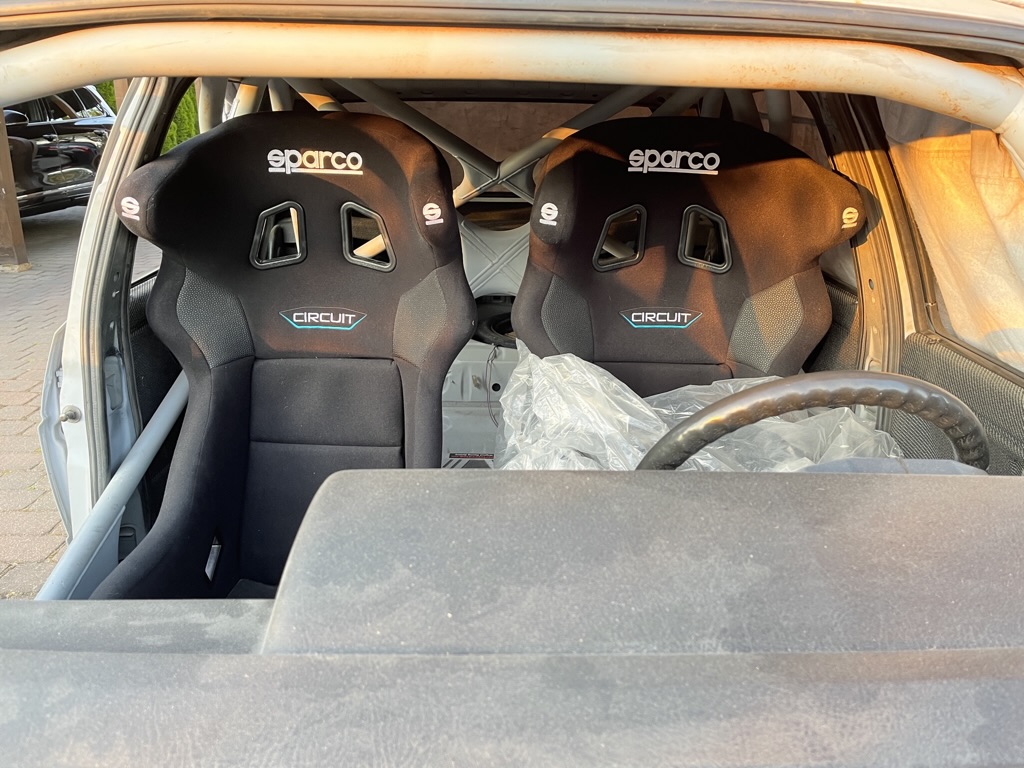 Here's the place I would like to stop on updates. There're lots more, keep you updated!
Take care! 
Hits: 330