Published: Friday, 15 August 2014
Good day!
At a glance transition to 5x100 potentially could look like visual distinction only but underneath it brings couple of benefits in suspension geometry, which in case of Golf 2, genuinely, might be not piece of cake. This how-to is written to help you to understand the concept how different suspension setups might be in scope of different Golf generations, as well what parts it consists of and how do you fit them.
Benefits
camber increase
castor increase
visual improvement (personally for me)
Parts list
Parts being part of 5x100 conversion:
mk3 Golf VR6/GTI front wishbones;
mk3 Golf VR6/GTI front hubs (spindles);
mk3 Golf VR6/GTI outer CV and half-axles;
mk3 Golf steering column inner tie rods (from non PAS model as these appear to be longer);
mk3 Golf VR6/GTI 288x24 mm front disc brakes;
mk3 Golf VR6/GTI rear disc brakes;
mk3 Golf VR6/GTI front anti roll bar;
mk3 Golf VR6/GTI front anti roll bar linkages;
mk3 Golf VR6/GTI engine's sub-frame;
mk3 Golf VR6/GTI lower hub ball joint;
Audi A3/S3/TT or VW Golf mk3/mk4 calipers and carriers (you can choose any of it, I have used Audi A3 1.8T fronts)
The list's not so short, good thing is that all these parts are easy to obtain since they came as an OEM. Non OEM's are only polyurethane bushings and inserts. 
Above list is what's necessary to have. Hereafter you may find the list of parts and tasks I've done at the same time due to opportunity when things are disassembled:
Sandblasted calipers and carriers, repainted in yellow, assembled with new parts;
Repainted wishbones;
Repainted half-axles;
Repainted hubs;
Repainted ARB;
Removed PAS;
Steering rack polybushed;
Installed KW V2 coilovers;
Fitted BBS RN016 rims with 195/45 R16 tyres;
Filled with Motul RBF660 DOT4 racing brake fluid. 
New parts came in also:
Front brake pads;
Rear brake pads;
Front brake rotors;
Front SS braided brake hoses;
Steering rack boots;
Steering rack polyurethane inserts;
Inner and Outer CV boots.
Single drawback
Actually there's one.. Once on 5x100 PCD there's not so much of choice for wheels. Mostly you will end with some of OEM options this one being most popular due to it's weight and matching dimensions: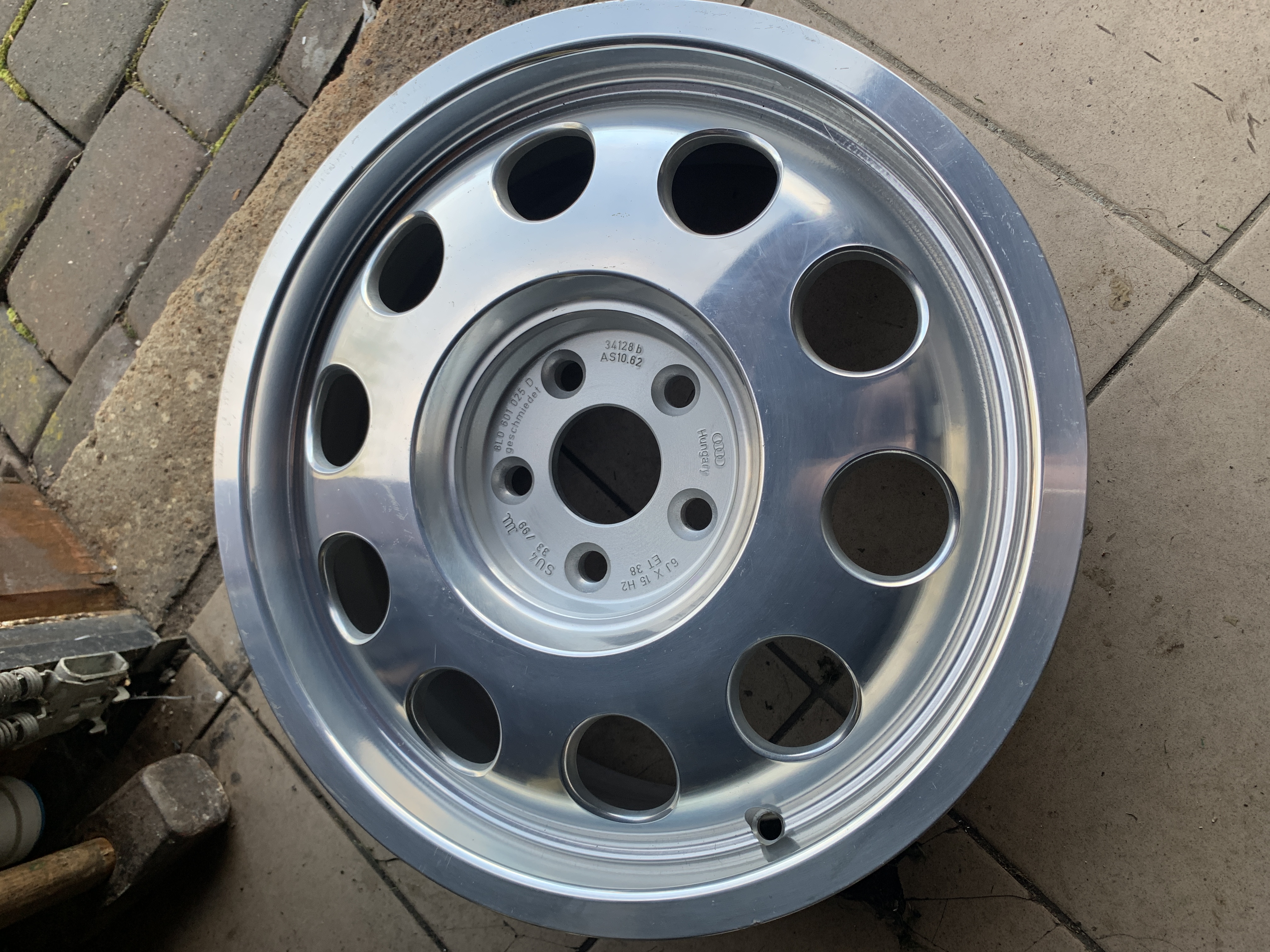 Of course that's not too bad but bear in mind limitation that even some wheel manufacturers might not offer your favorite set of wheels in 4x100 you've been running before.
Personally I went with BBS RN016:
Upgrade happening
Carriers&calipers, brake hoses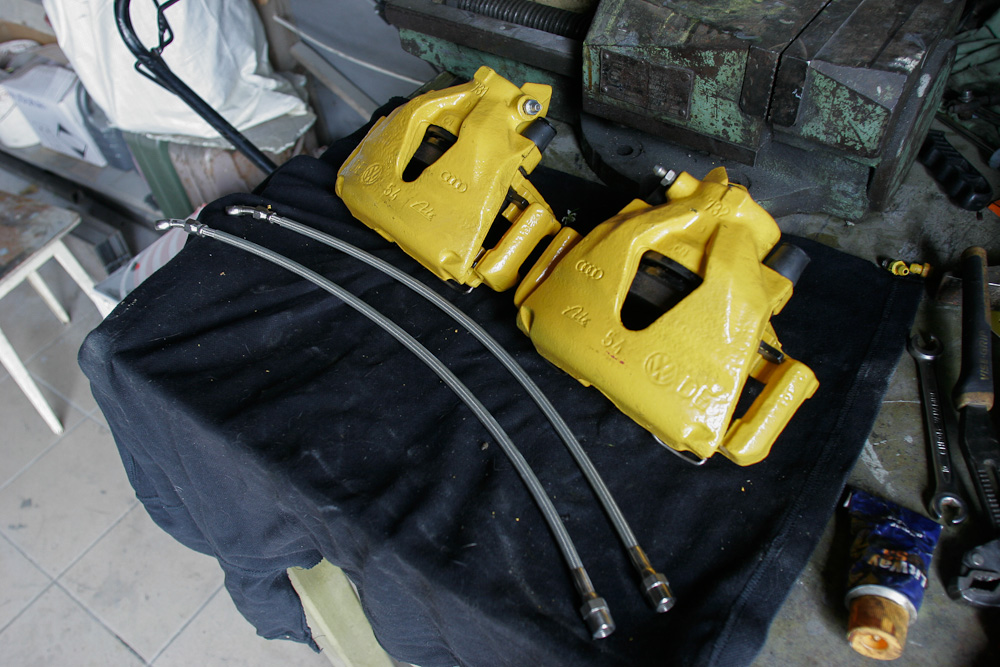 Brake discs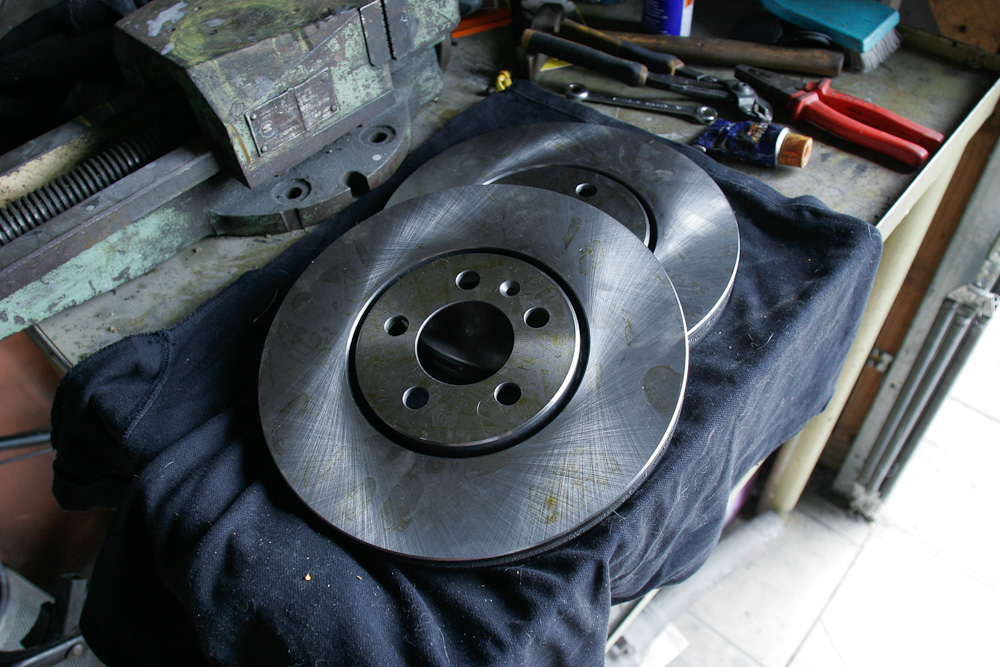 Removing engines sub-frame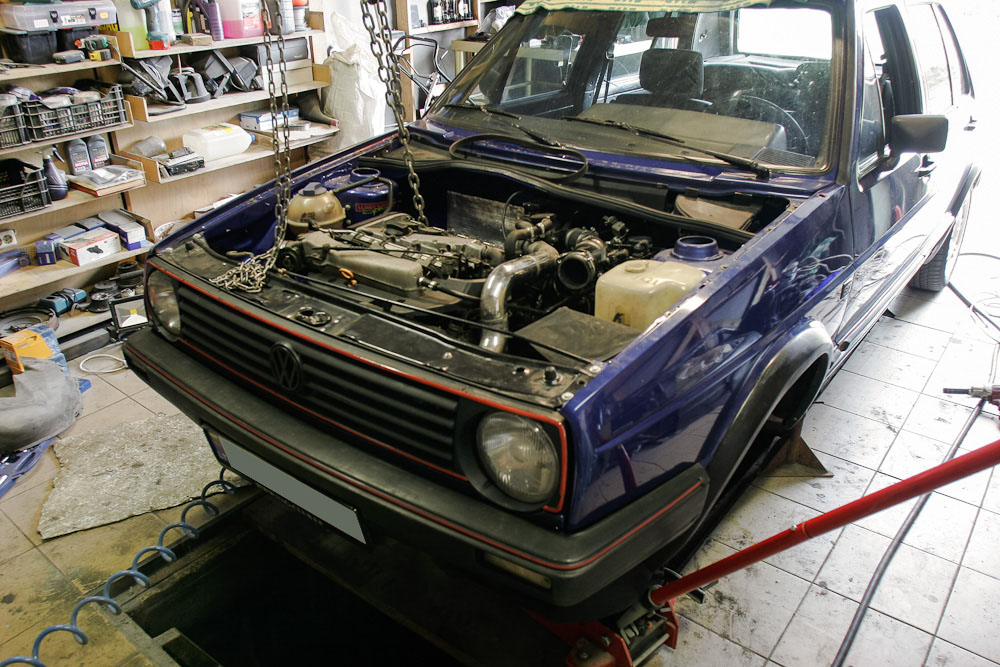 Power steering pump removed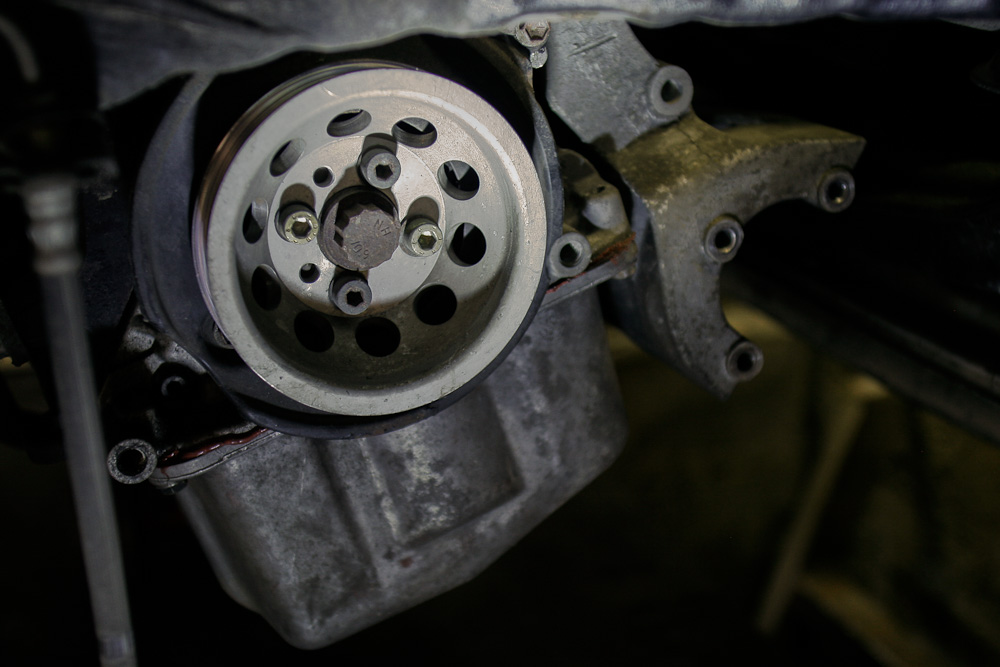 Non power steering rack poly bushed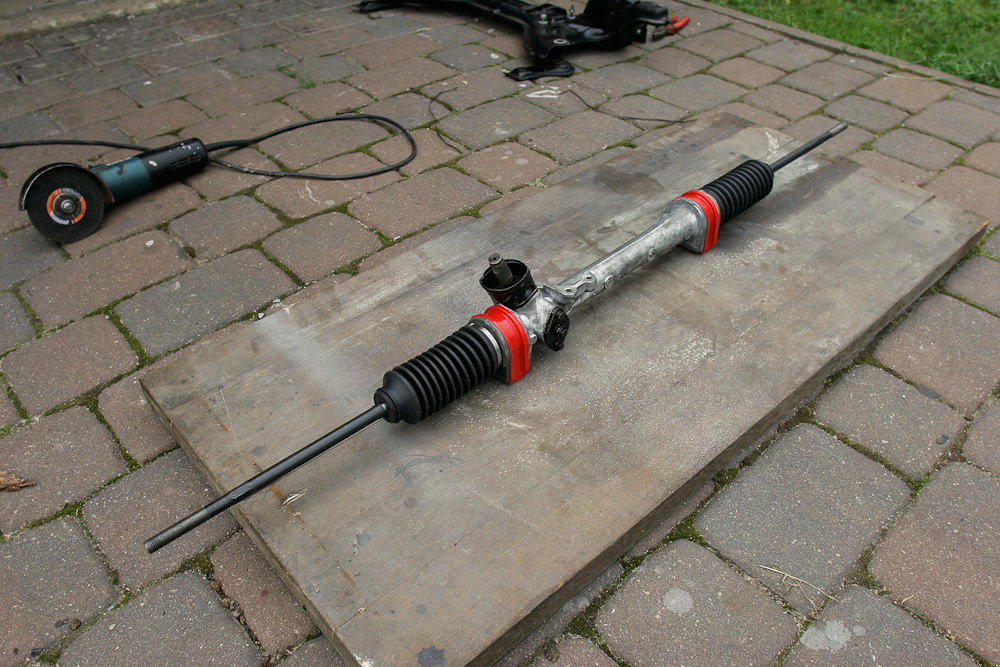 Both half-axles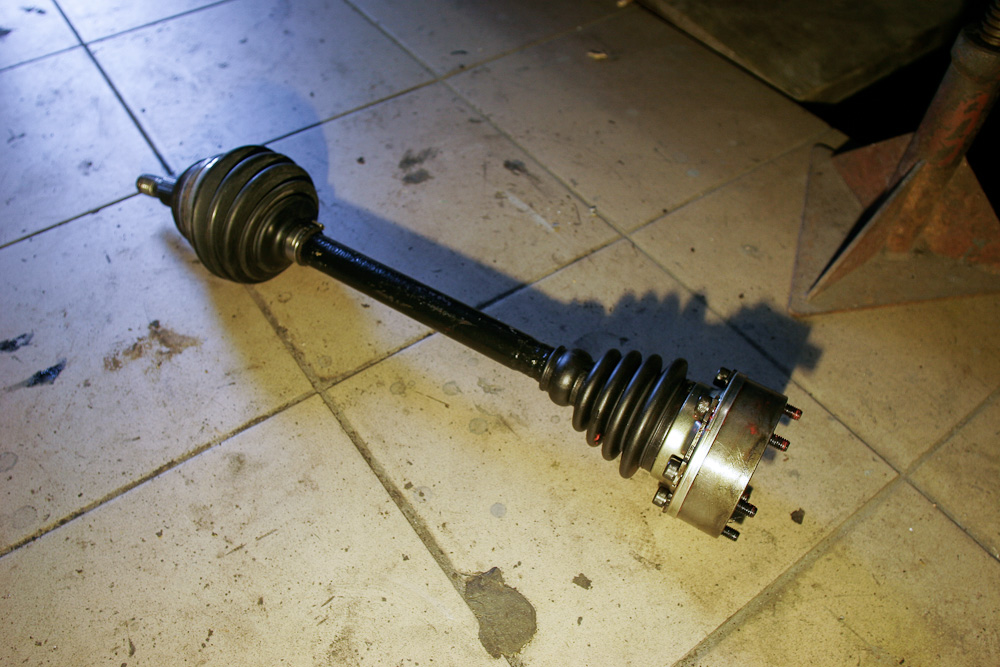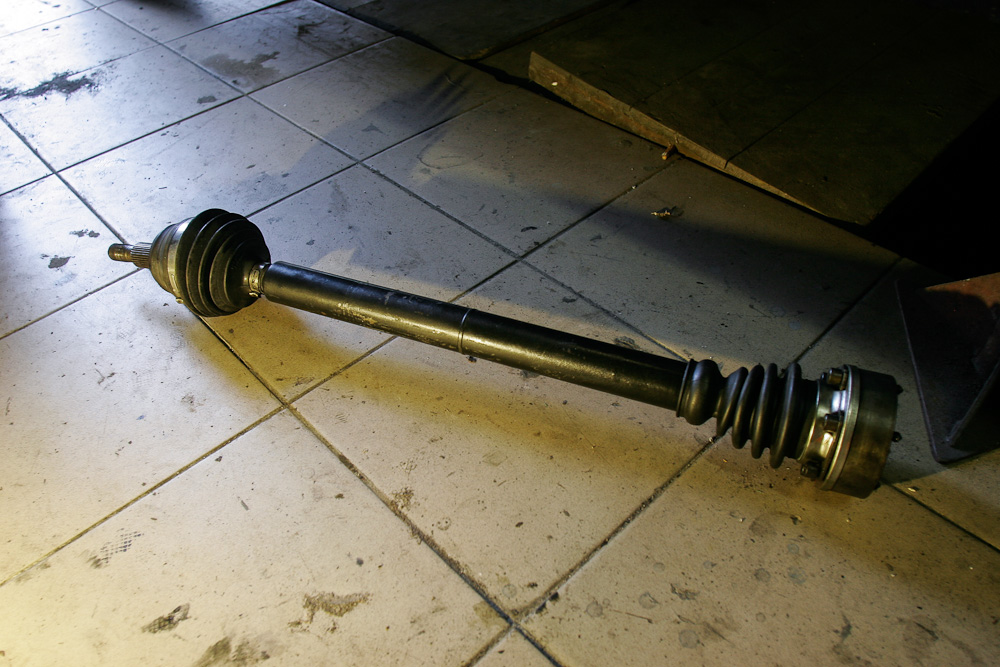 All together ready to fit back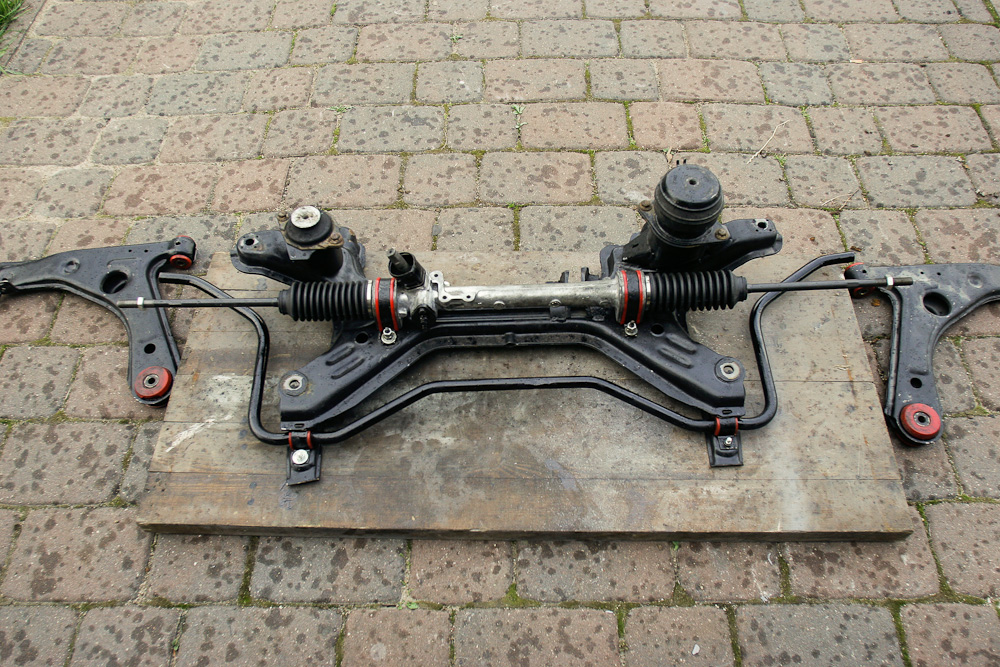 Poorly looking KW's but perfectly working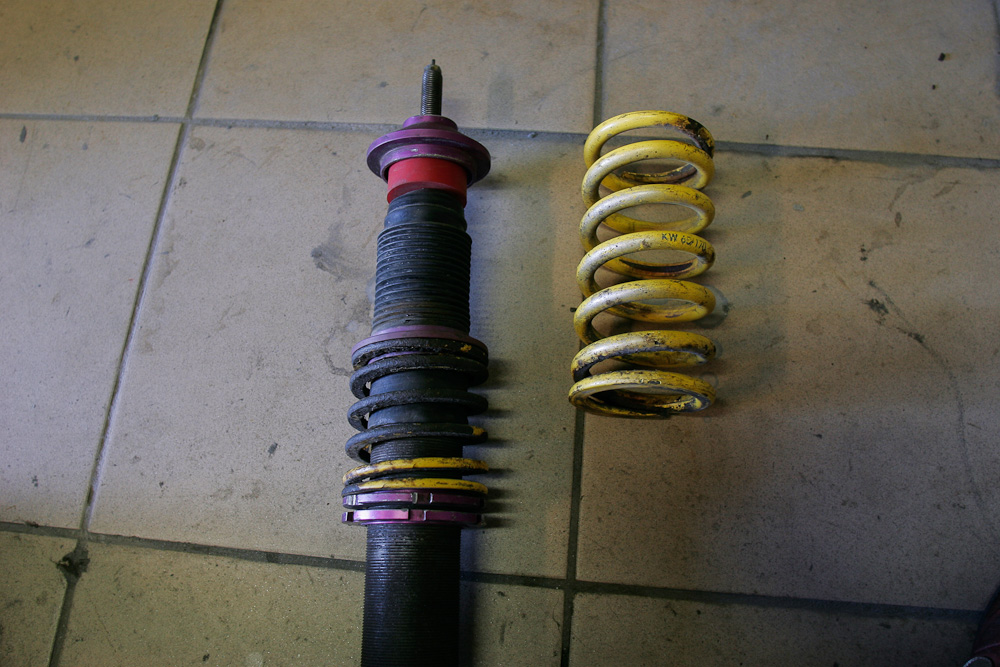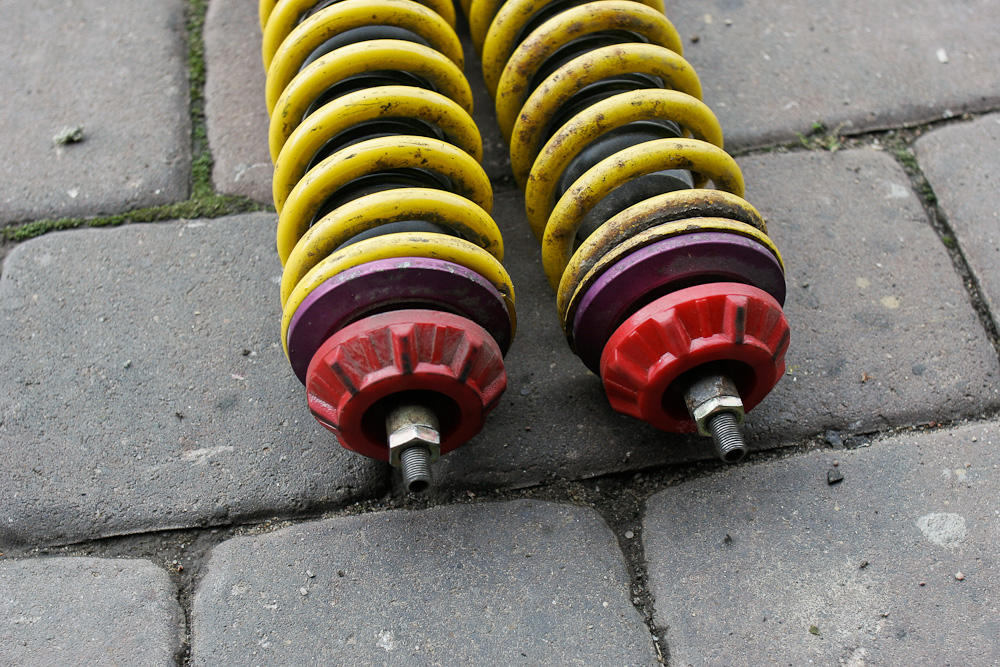 And.. assembled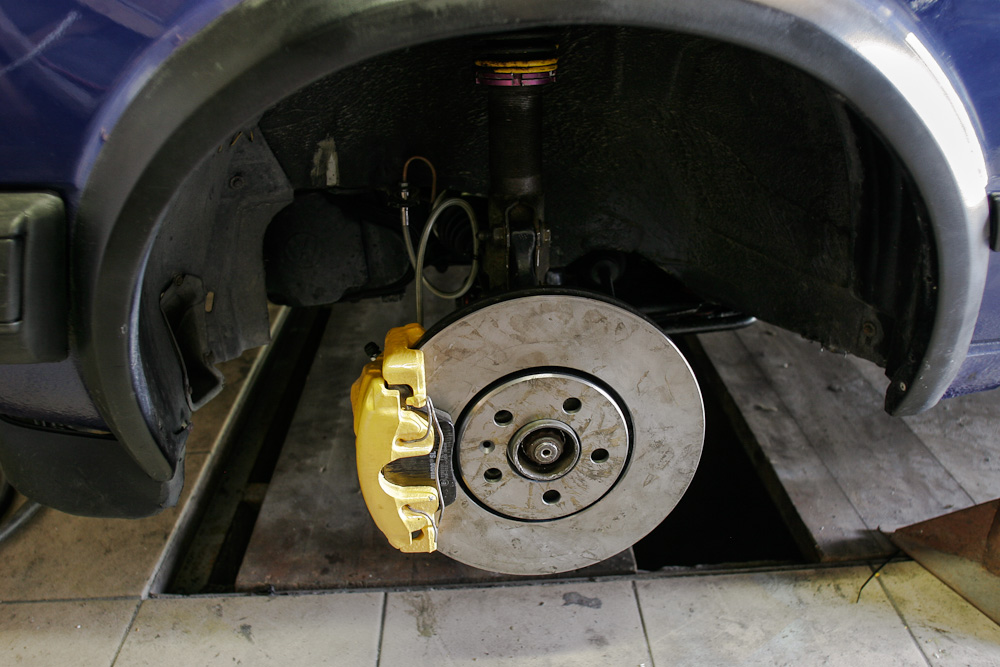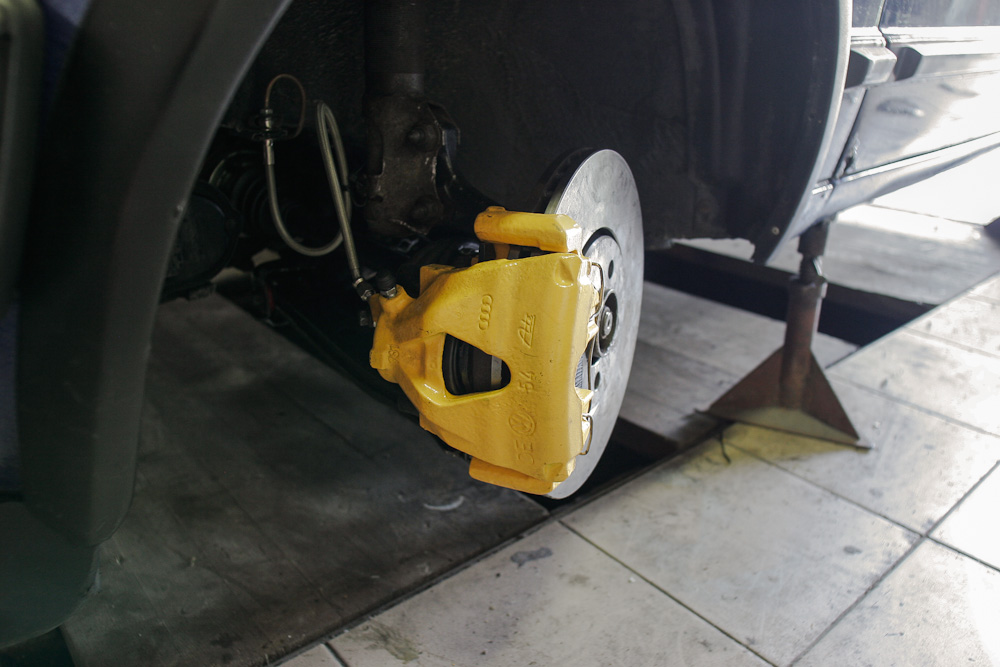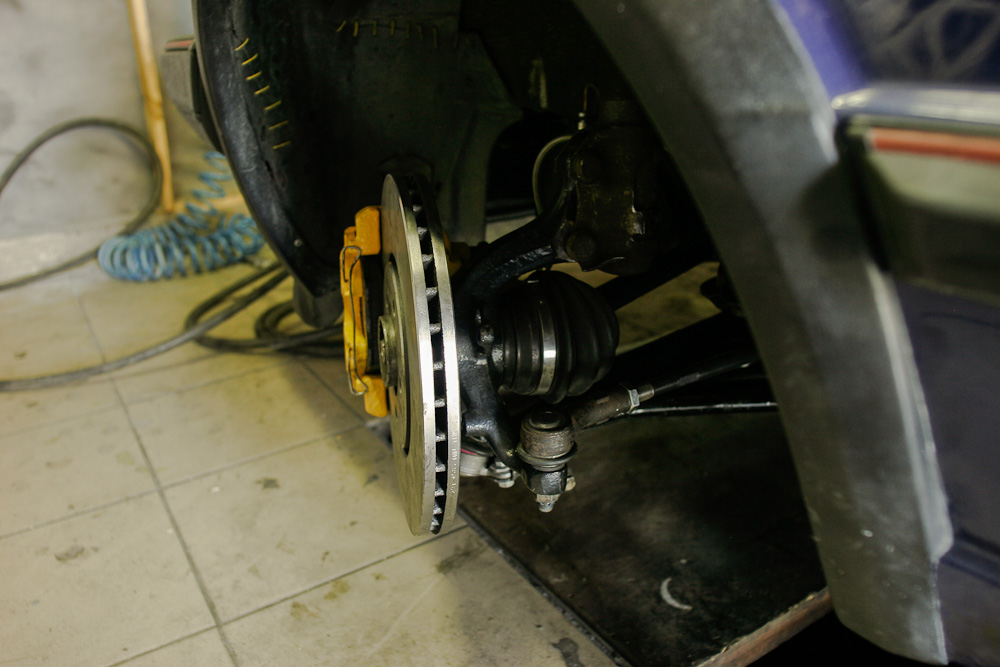 Already some noticeable changes with wheels on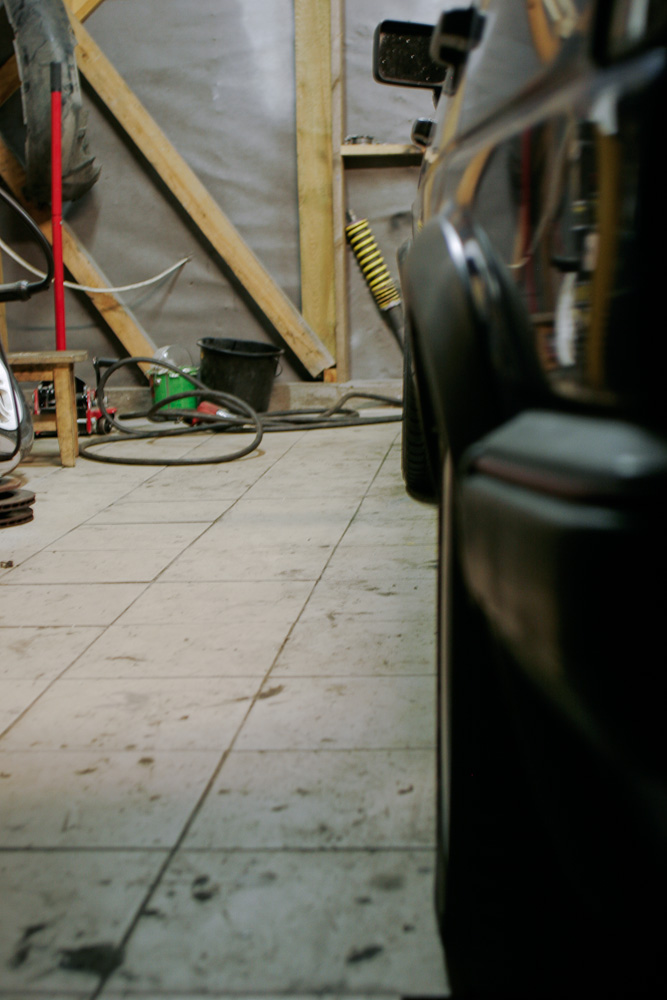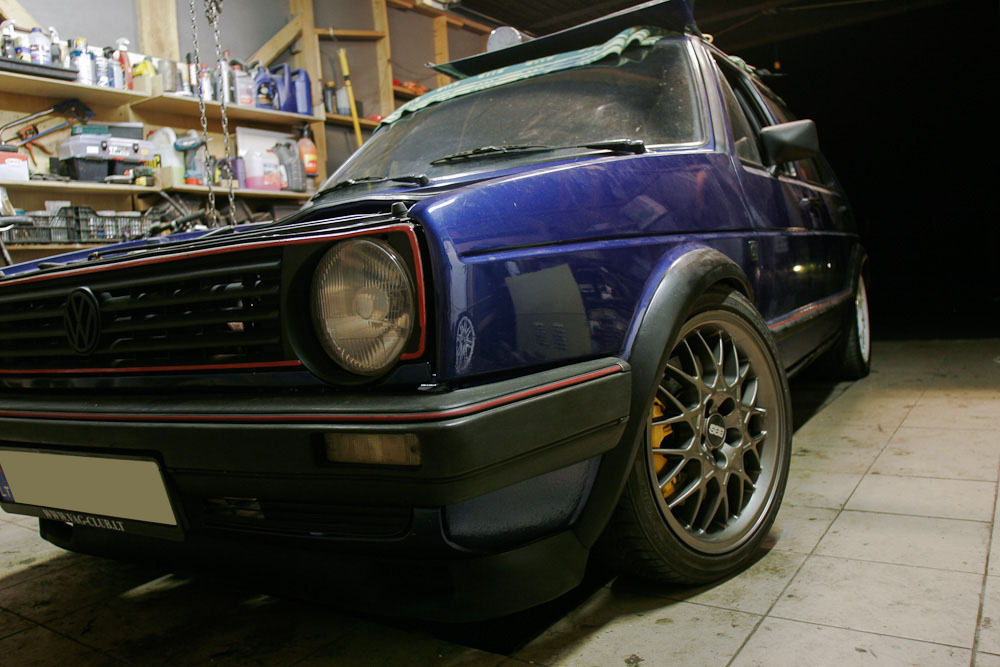 Going further rear part has been assembled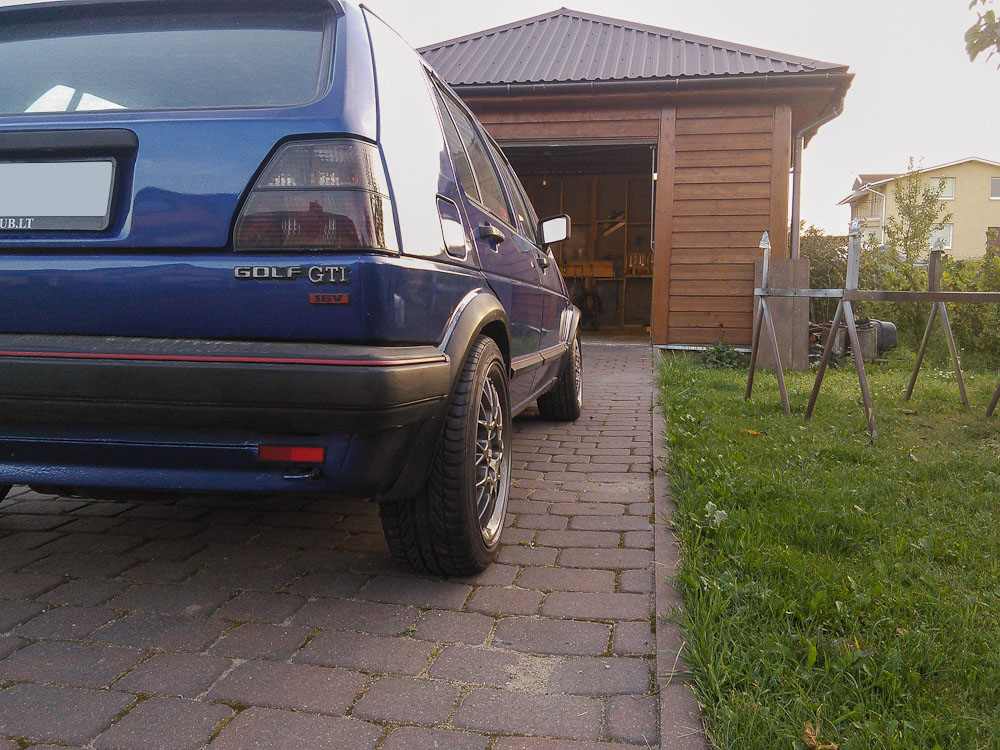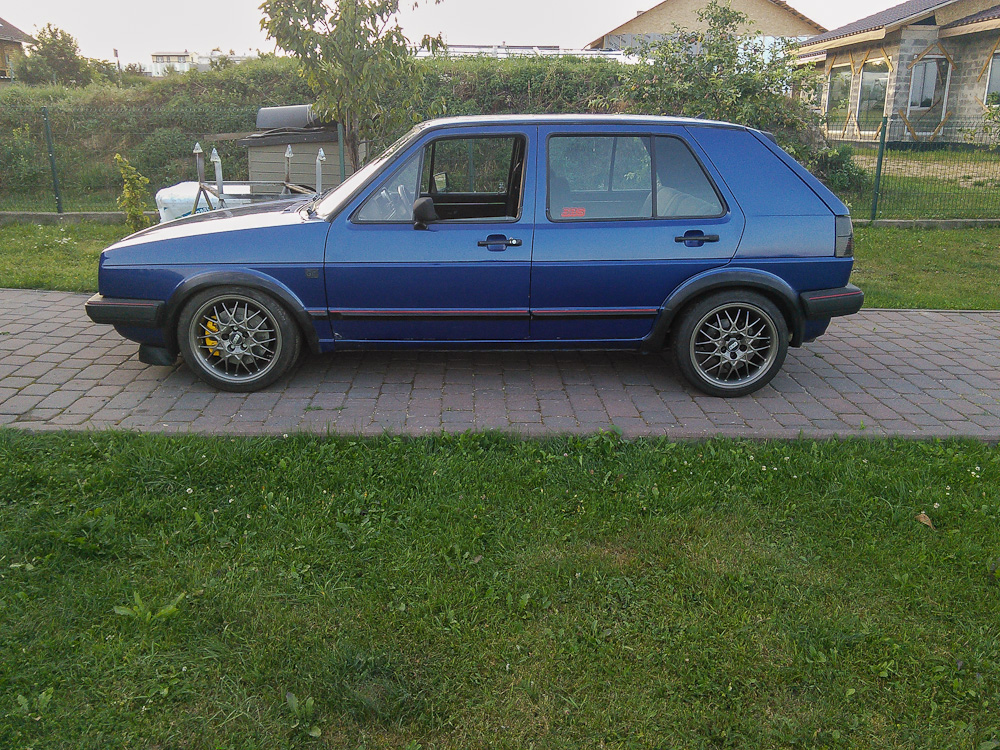 Height (and damping after test drive) is adjusted, wheel alignment done.
Most of you may notice car standing quite high.. but there will be no more lowering.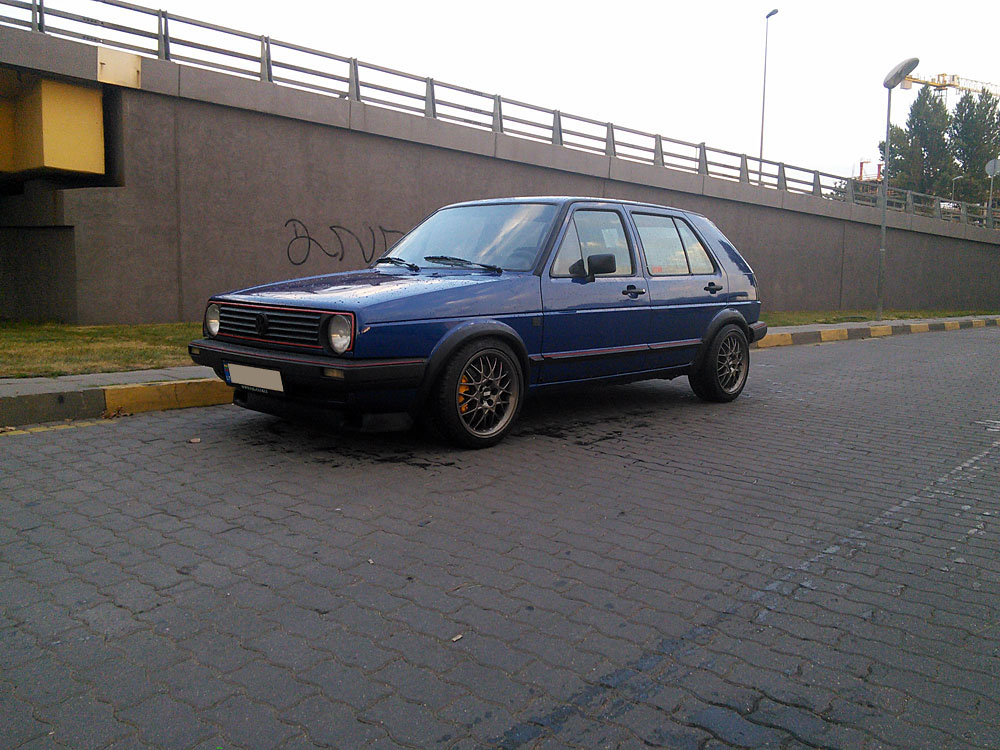 Now suspension's soft, handles and works like a charm. I simply left some room for wheels to move. 
Happy driving!
Hits: 17210