Published: Friday, 14 March 2014
Hi all!
After the color change engine compartment remained unchanged i.e. coloured in native Atlausgrau. An old 16v KR was still sitting there and that part of car was never touched or cleaned. The datum view I started swap to 20vT. What a mess!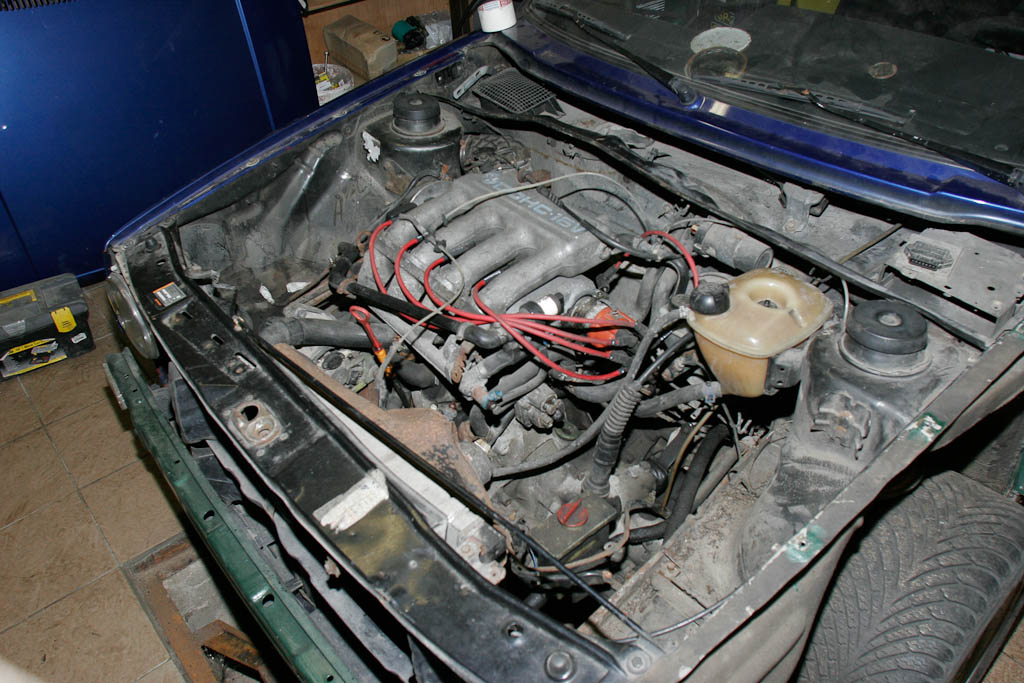 I even couldn't decide where to start from. But it was clear - everything needs to be removed... The first part was electrics. It had loads of dirt so I've cleaned it.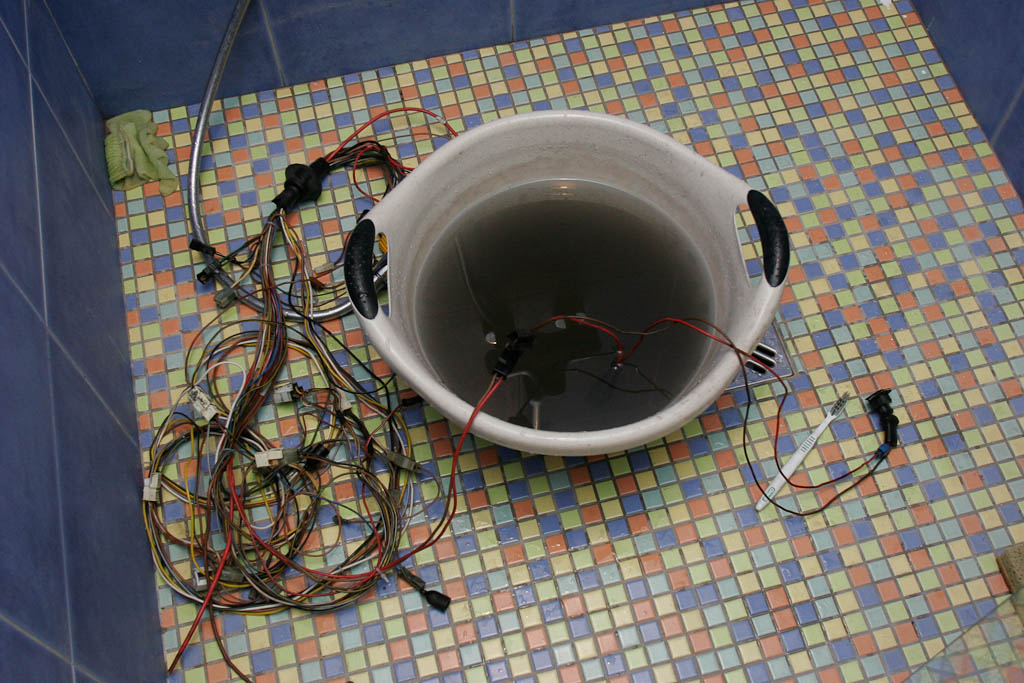 And turn came for engine to be removed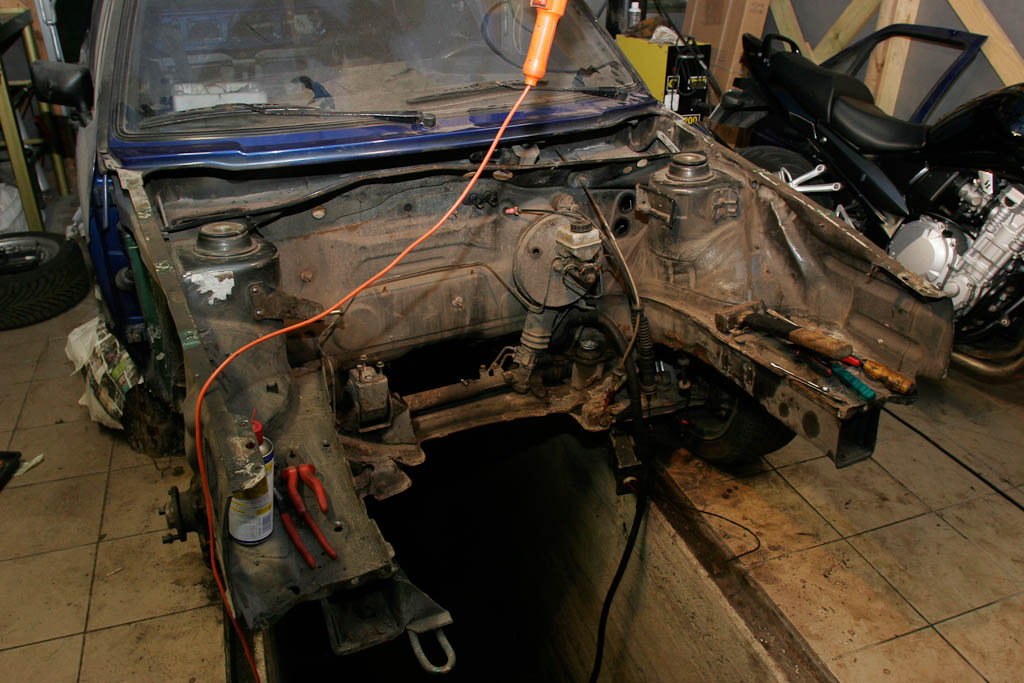 That's the end! By the way engine was in perfect condition so later it was used in another shell as far as I know.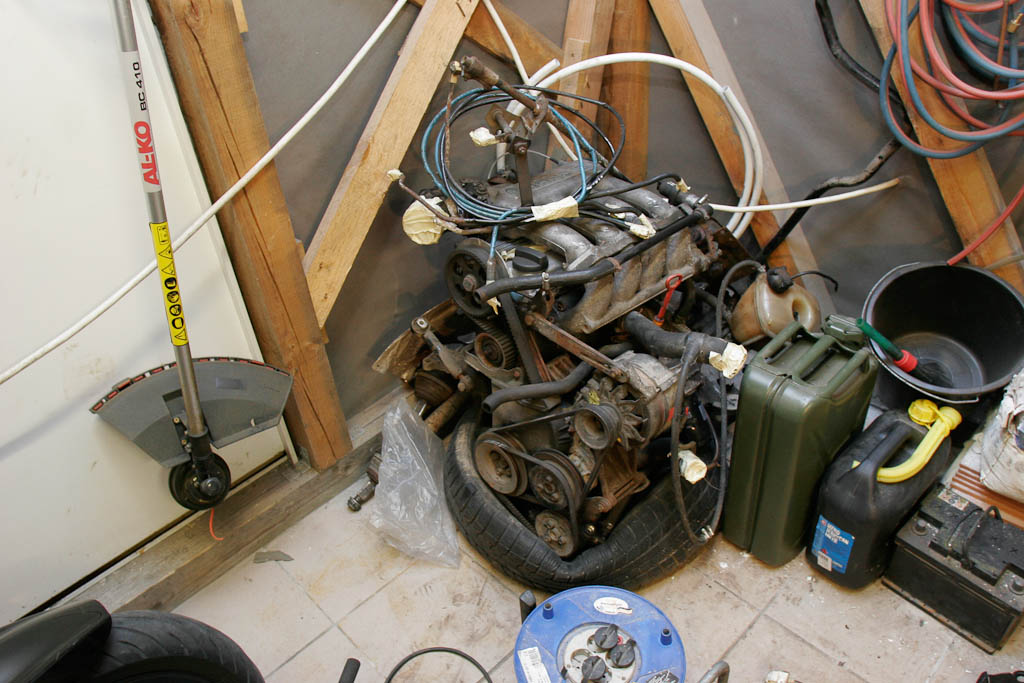 Talking about shells intrinsic points I did not find any rust. Theoretically there some rust as you can see, but these can be removed instantly using wire brush.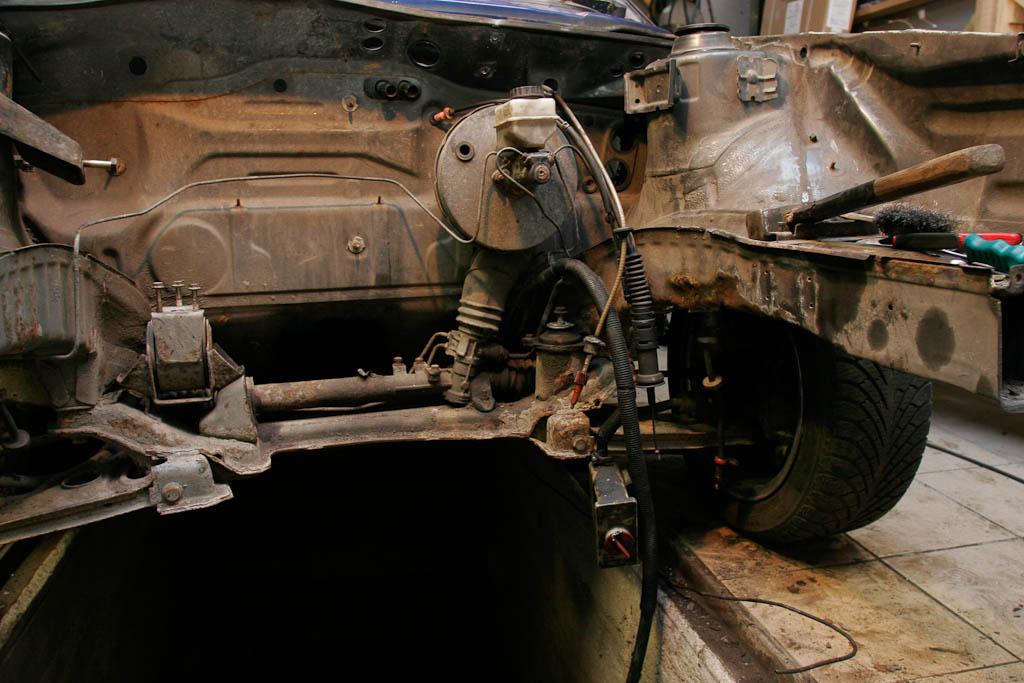 As going further the mess was sorted bit by bit. Gave a sweep to whole engine bay, removed remaining of rust and garbage and primed some spots. Of course rust spots were treated respectively before epoxy prime. The view became the way better.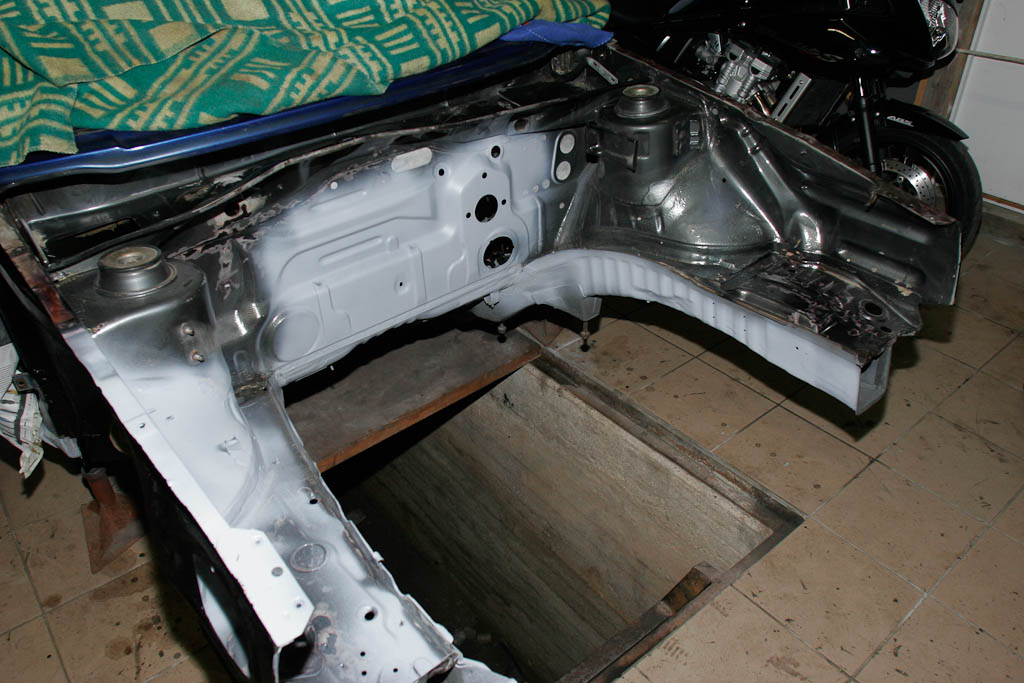 Also there were places which would be invisible, but I needed to look after them and repair where necessary.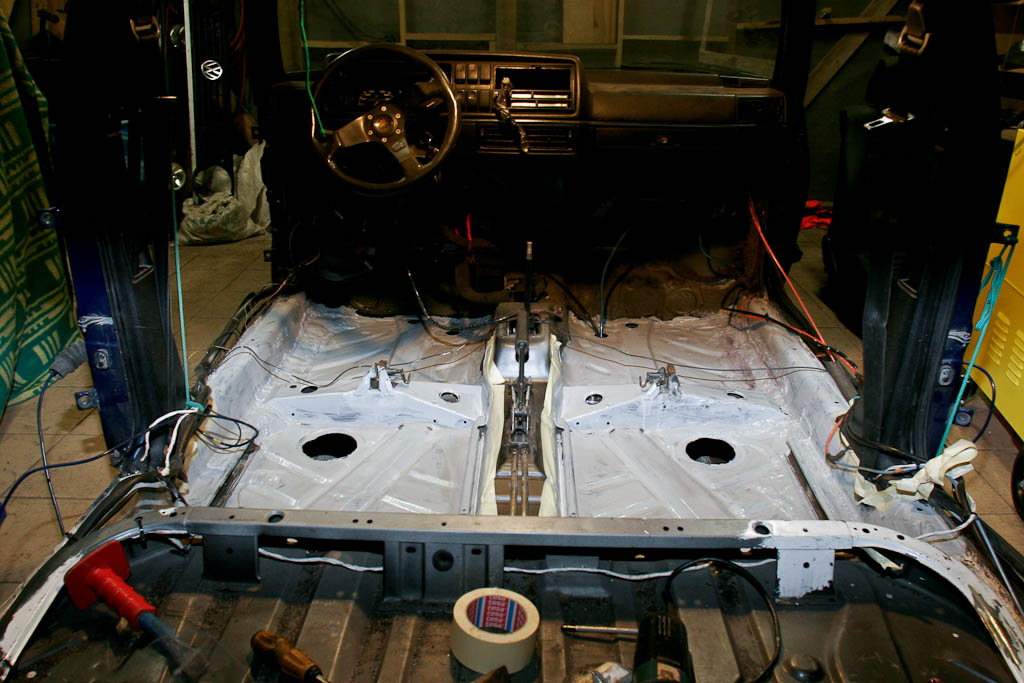 Classic example of rust in almost any mk2 Golf. Sorted.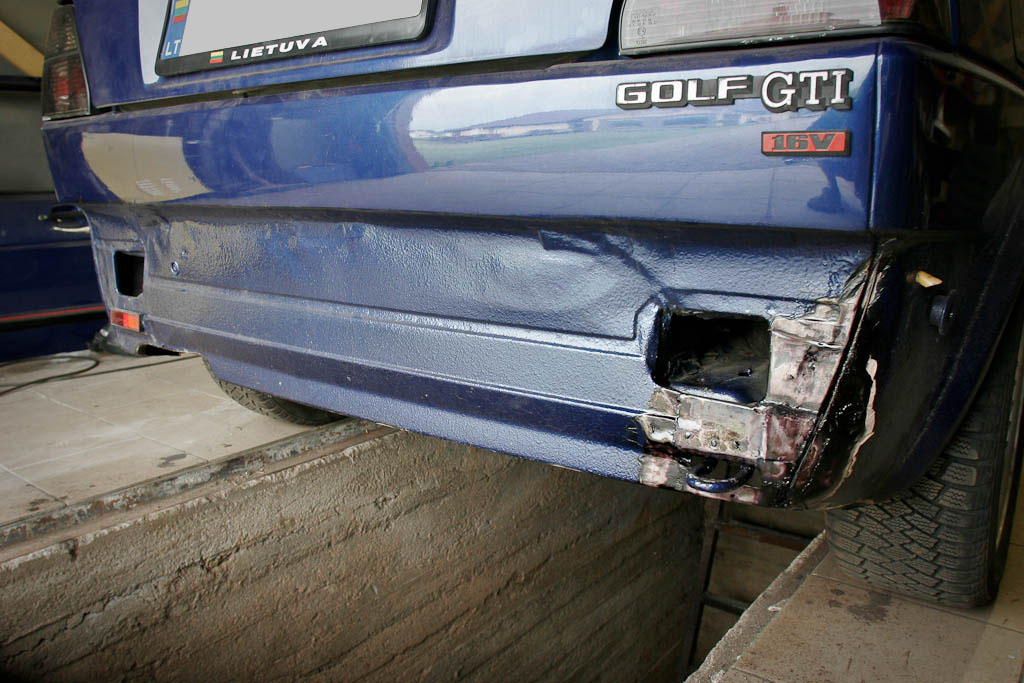 Driver's side sideskirt was in poor condition so did replace with a new one.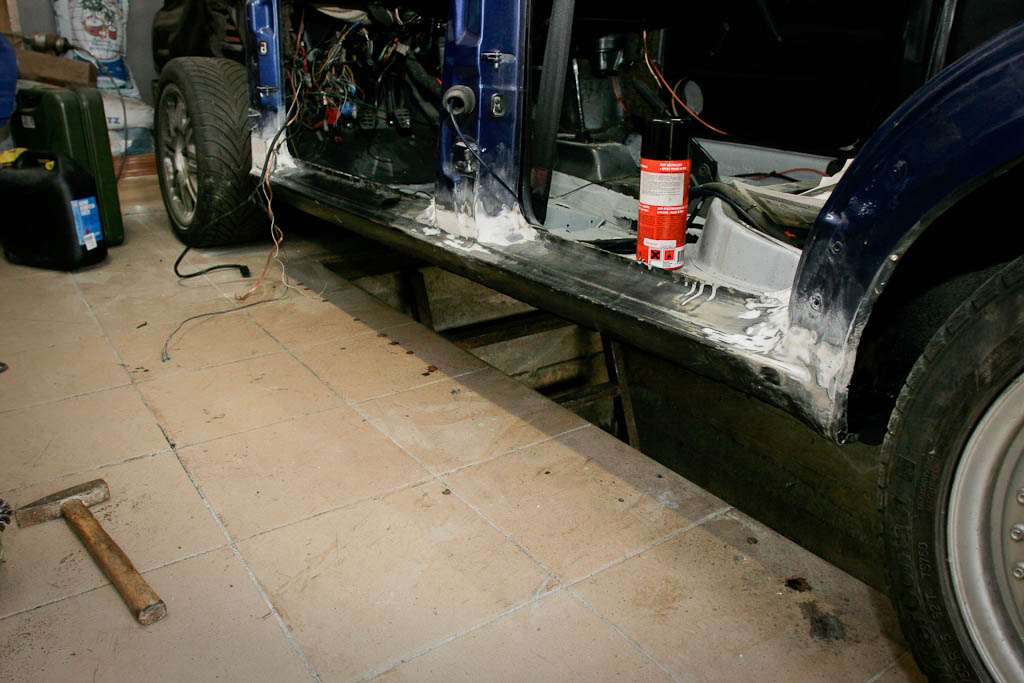 Made some rust preservation underneath also.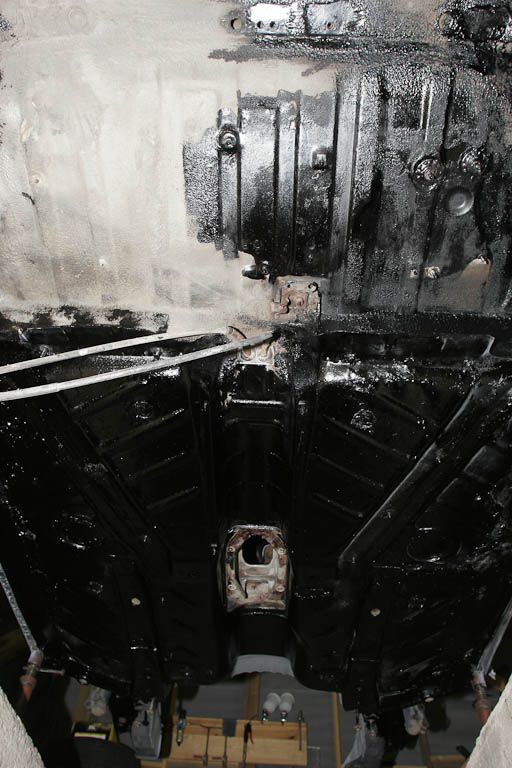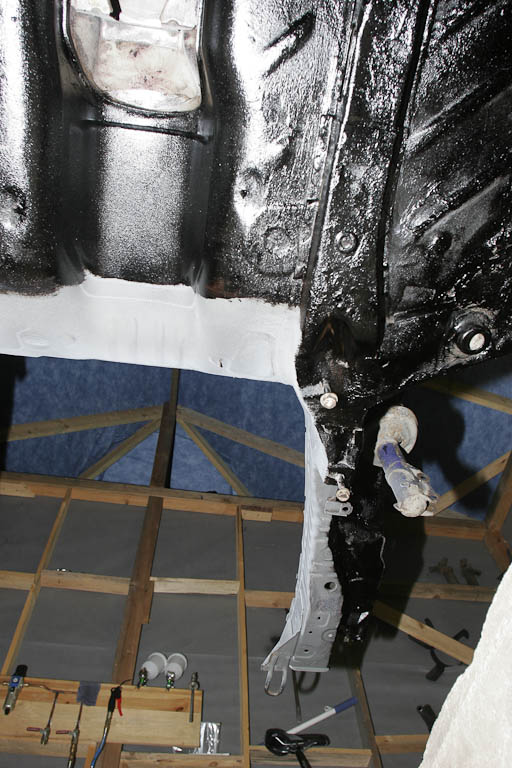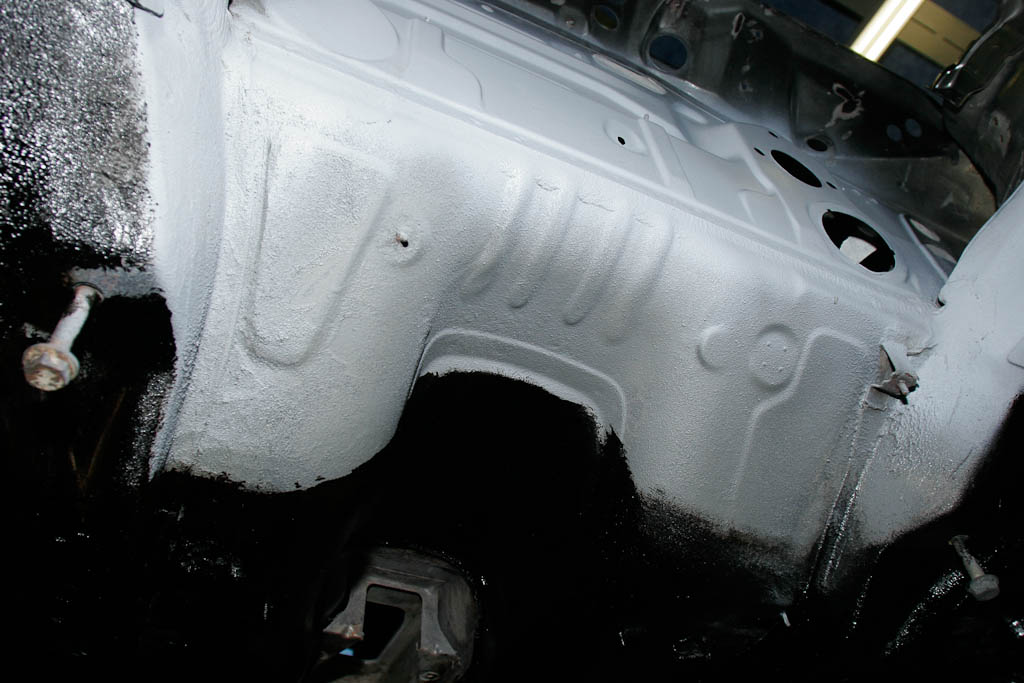 Arches...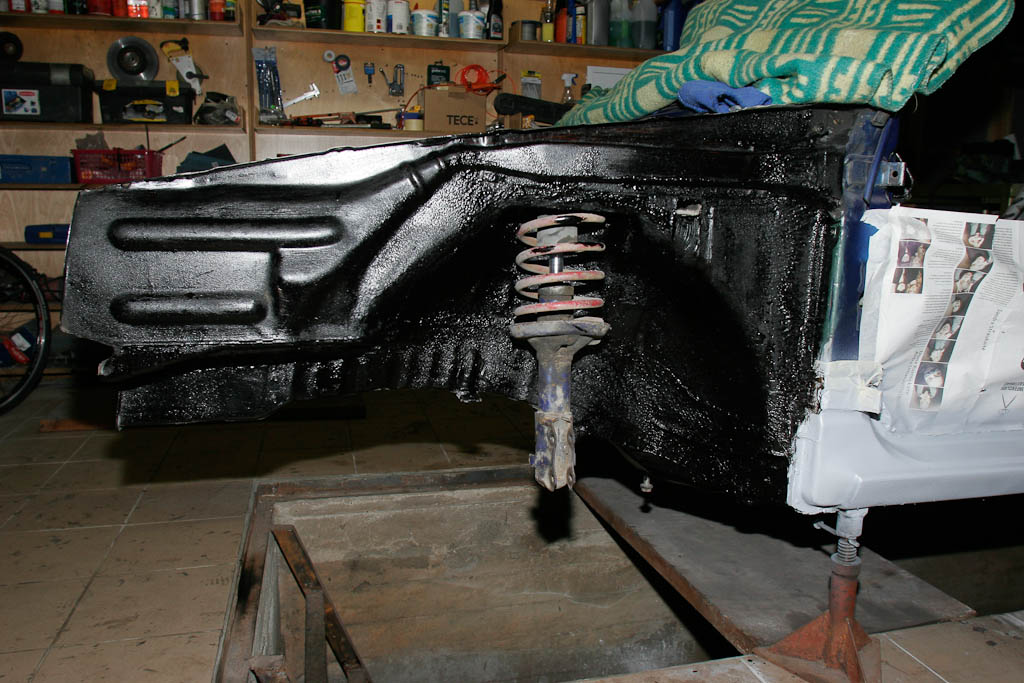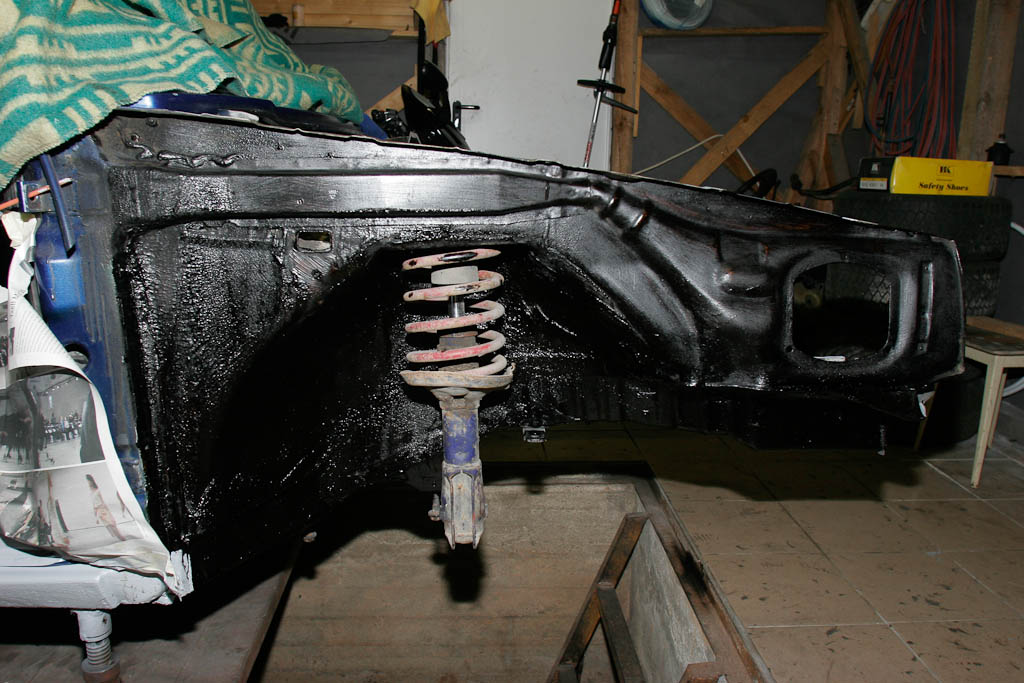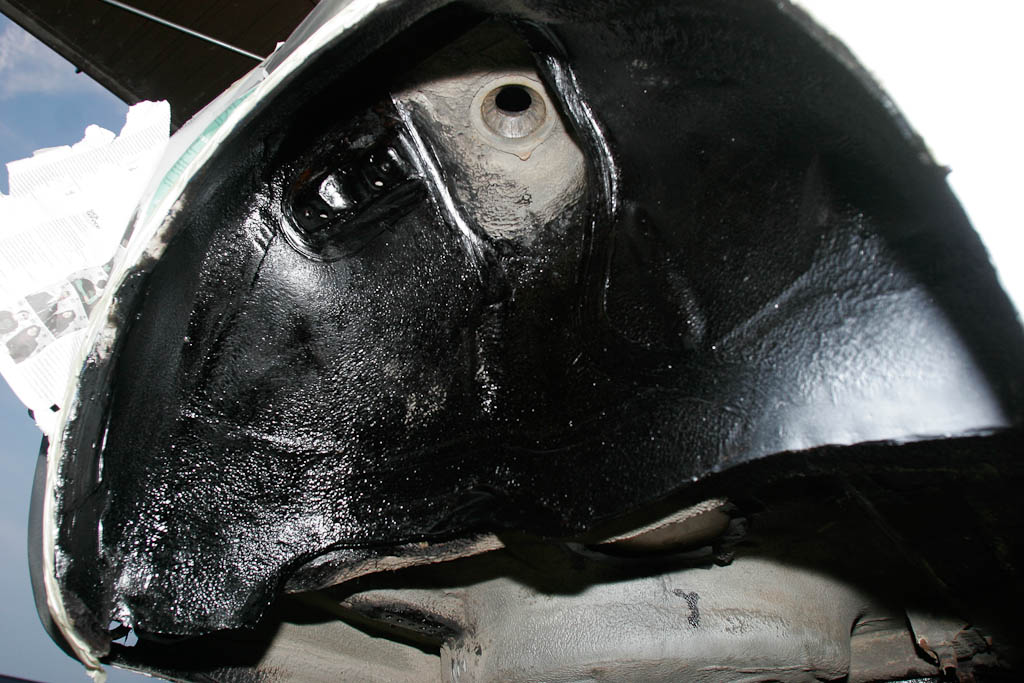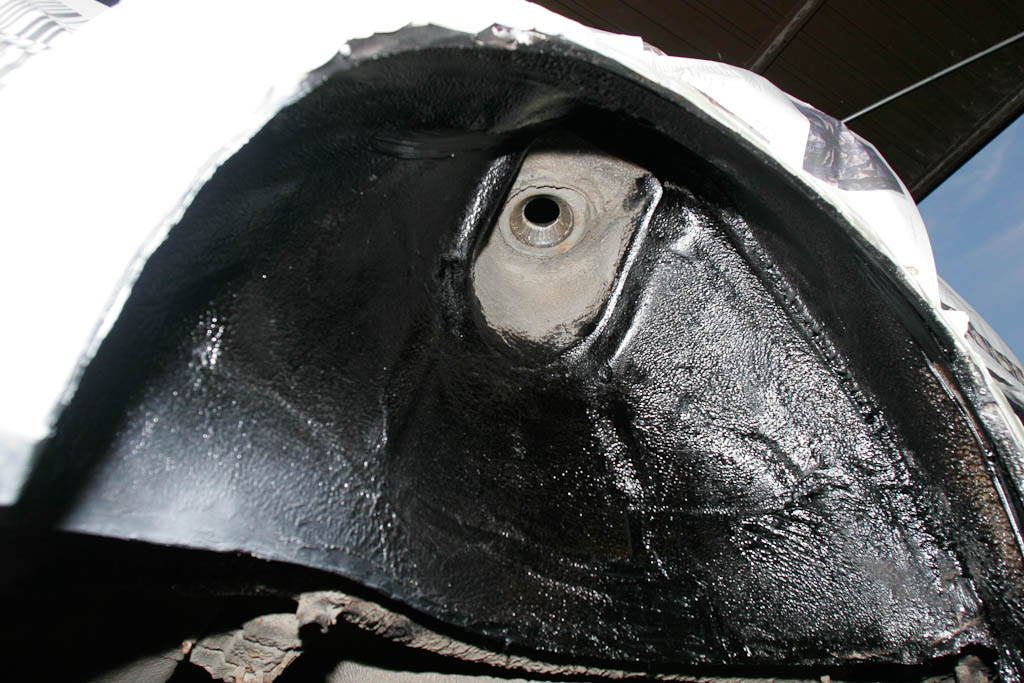 Did not forget these too. Sandblasted ant powdercoated in black.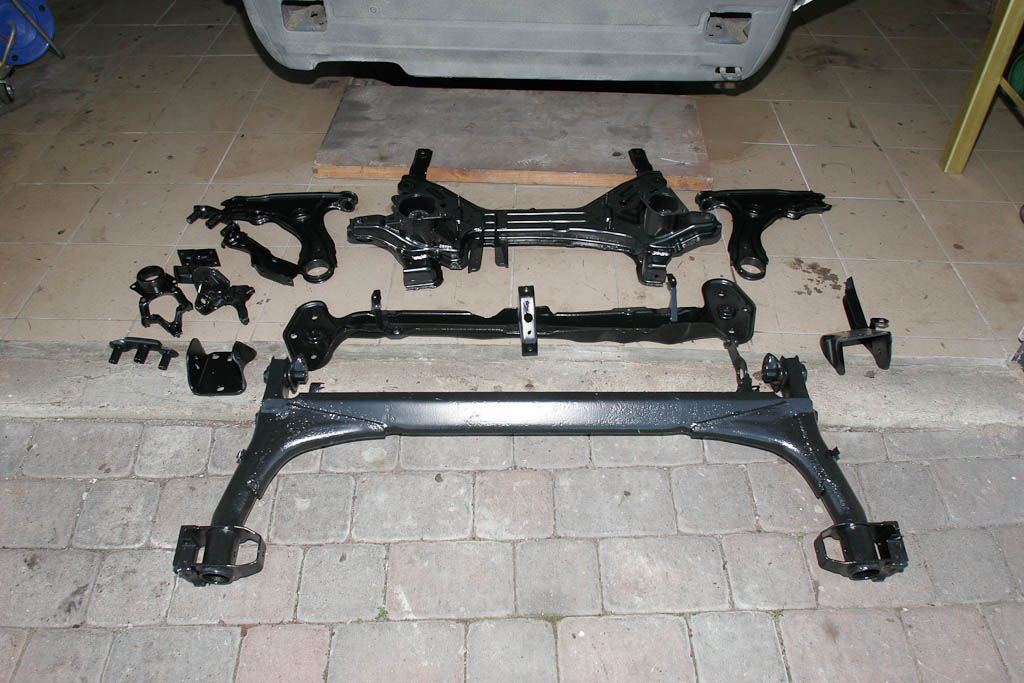 Ok, let's move onwards. A turning point where all the job done is seen in sort of.. shape. I adore the moment when surfaces are coloured!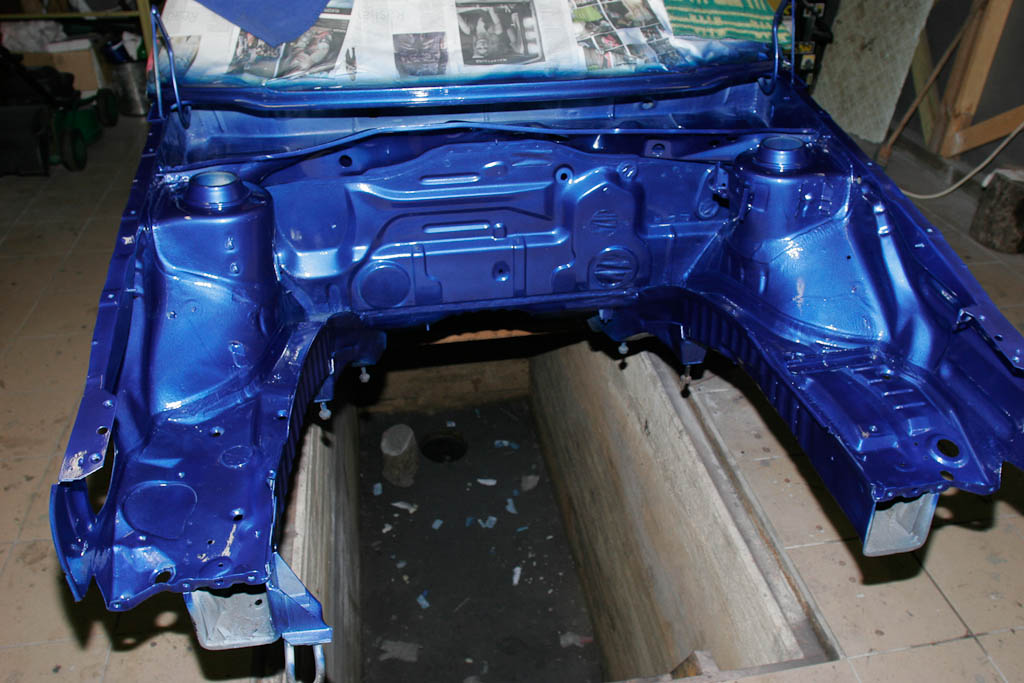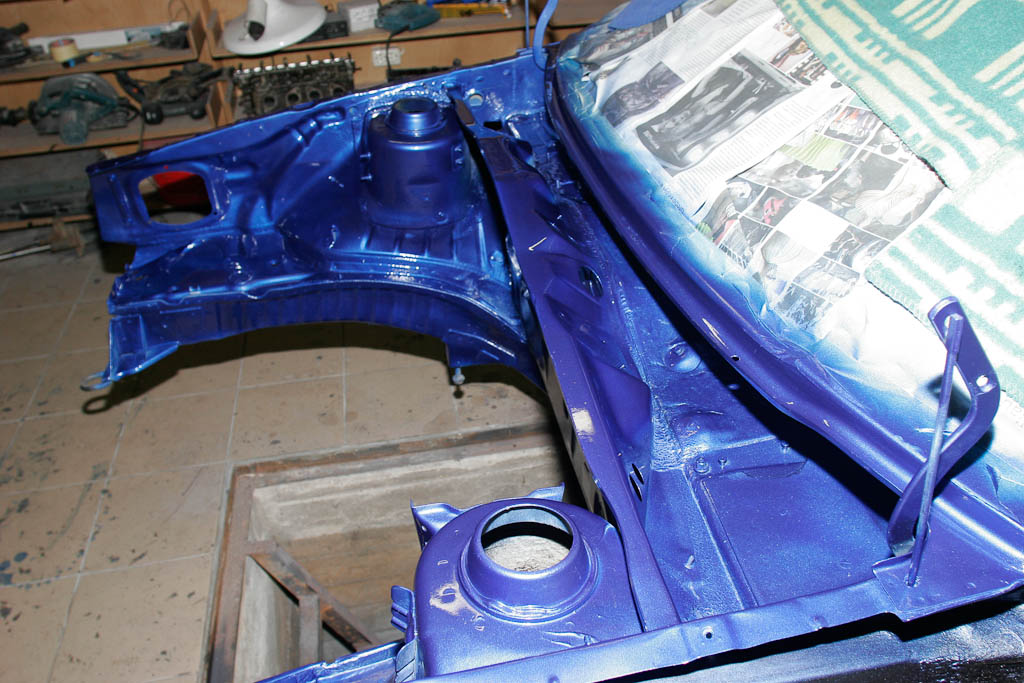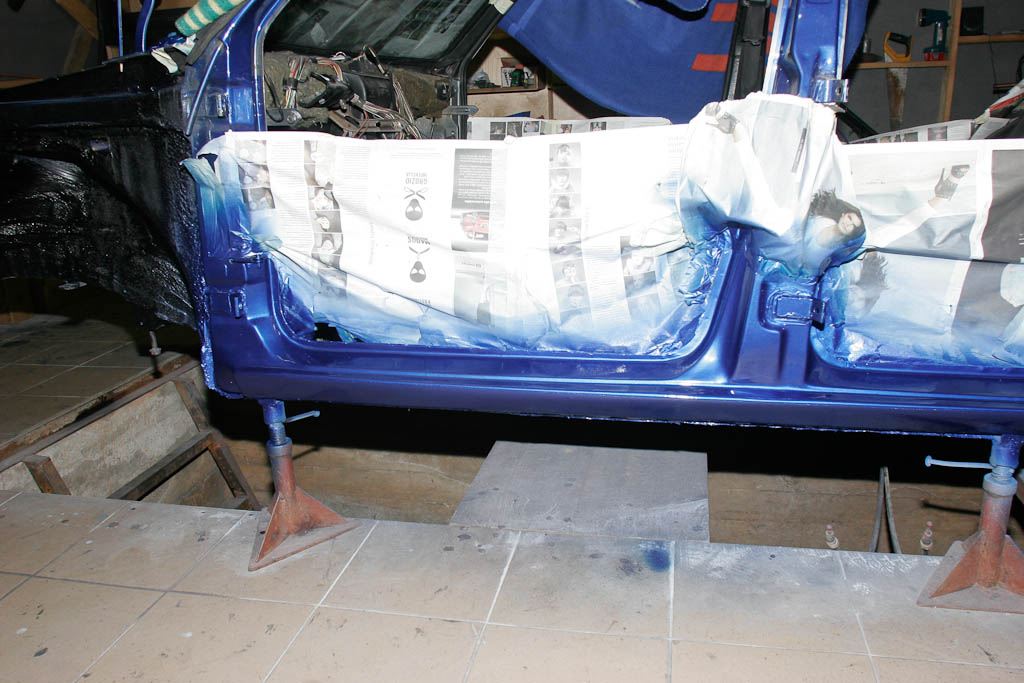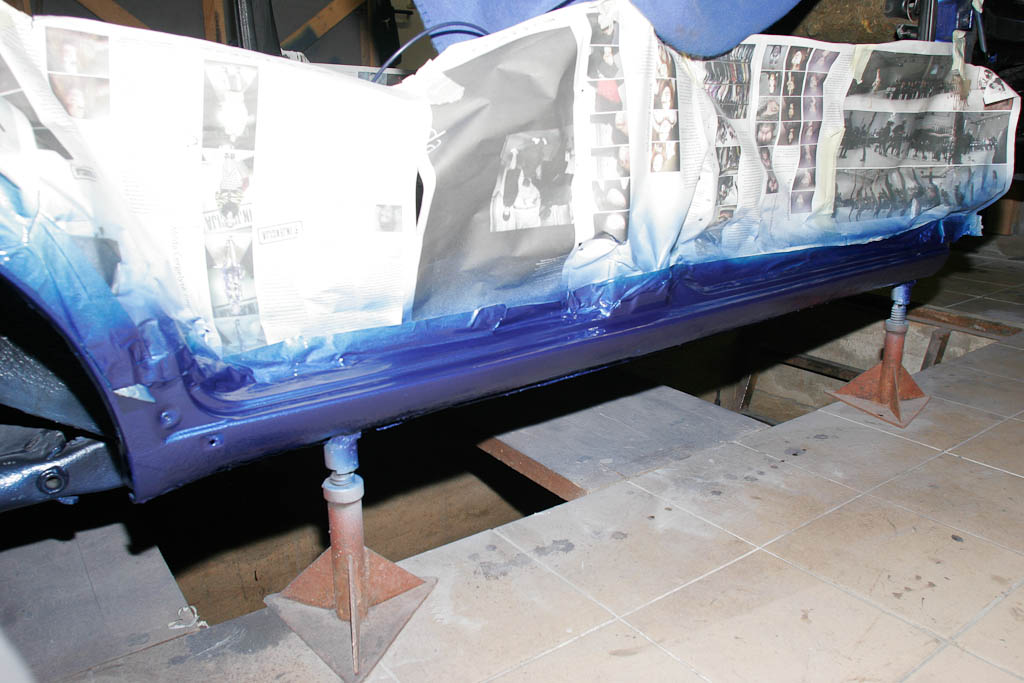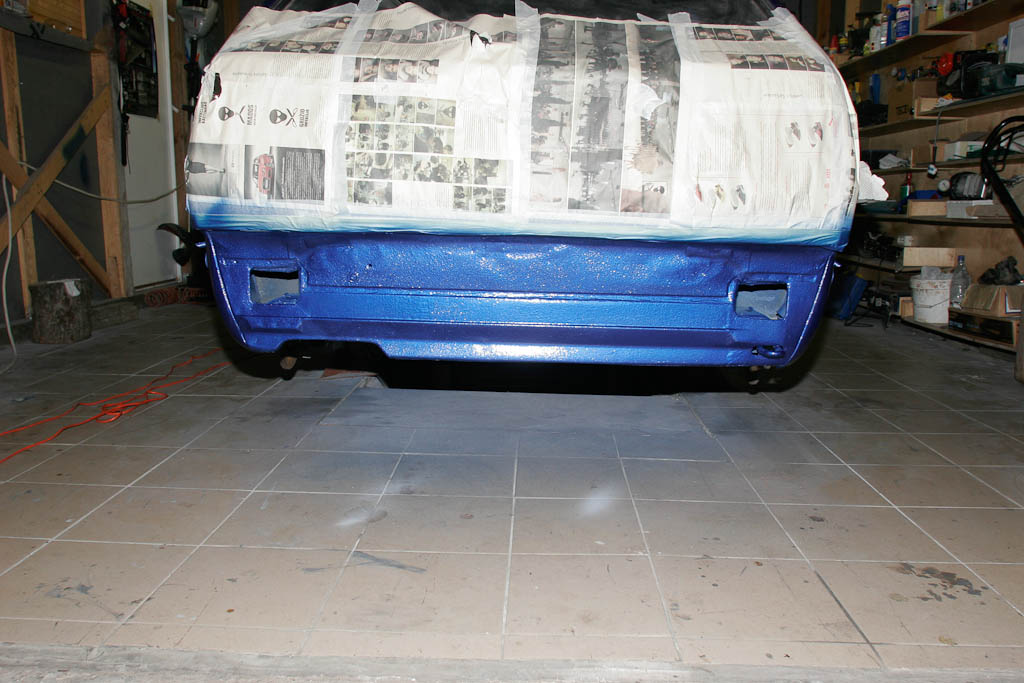 That's it for this article. The next article is goin to be interesting.. I promise.
Hits: 6722