Tornado Red a bit more Tornado pt. 3
Details

Category: mk6 GTI
Published: Sunday, 19 March 2017 17:24
Hits: 5304
Hi lads!
One more weekend day spent to make this mk6 GTI a bit faster. This time new solid engine mounts and S3 8P FMIC came in. Engine mounts as mentioned are solid ones which will replace OE oil filled mounts. Mounts are supplied from well known company in VAG scene called 034 Motorsport while intercooler will be used as OE retrofit part.
Visually mounts are almost the same but works differently for sure. We shall replace both engine mount on passenger side and gearbox mount. "Dogbone" insert underneath will remain which has been reinforced earlier with some poly inserts. I have no doubt this bit of kit will ensure more efficient power delivery to the wheels and reduce engine wobbling. Just look how cool these parts look like: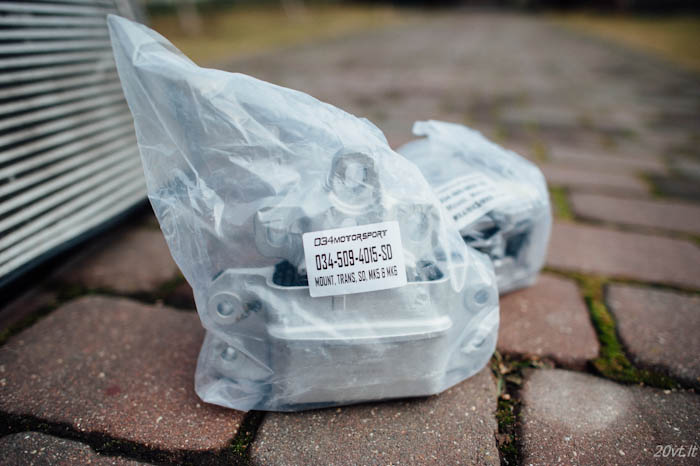 Comparing old vs. new, gearbox mount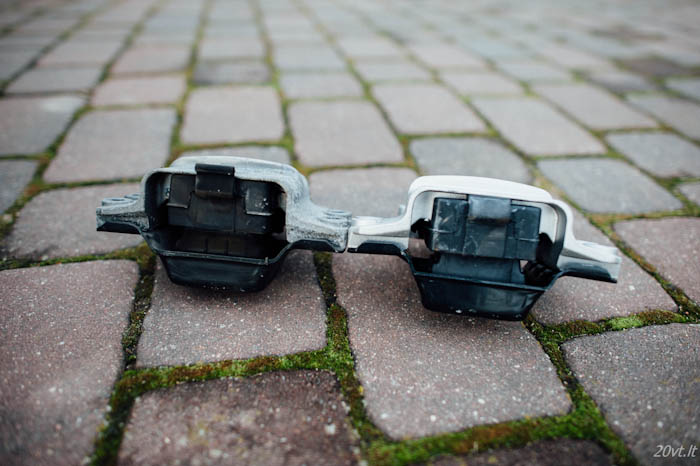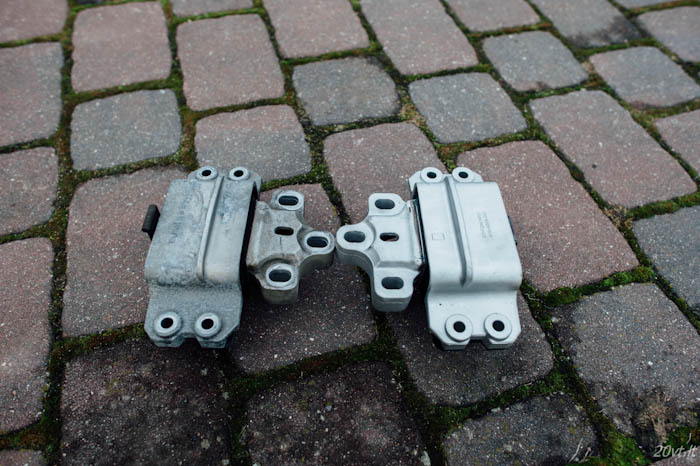 Engine mount on passenger side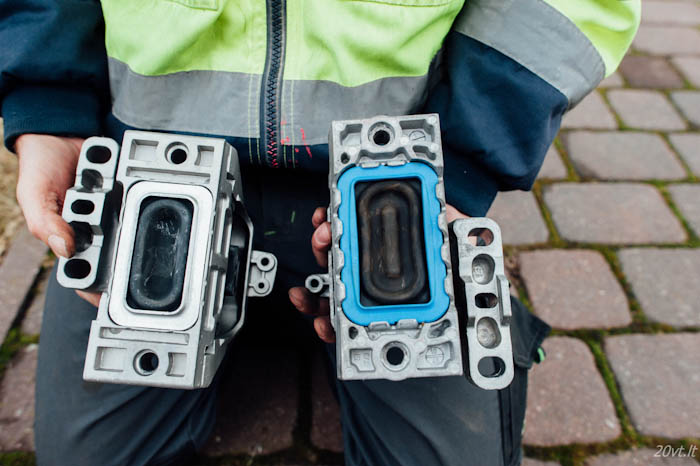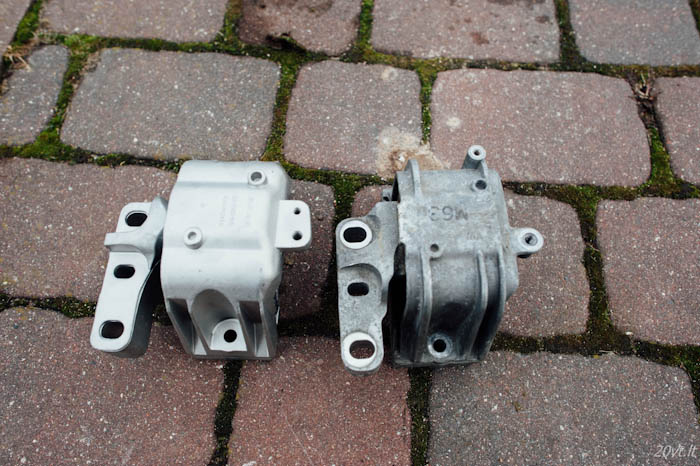 And OE intercooler from Audi S3 8P. It was quite difficult to source this part so we were forced to buy it as used one. That's the only one unit we found around Lithuania. As you might notice it has slightly bent lower part but nothing major. It was inspected before mount to be sure it has no leaks. You never know when buying used part.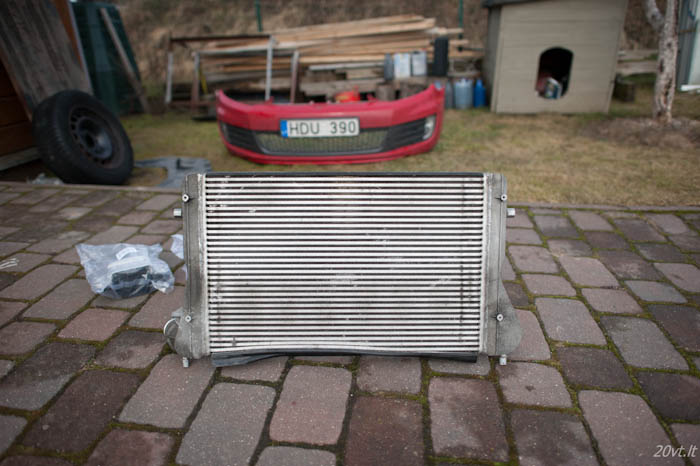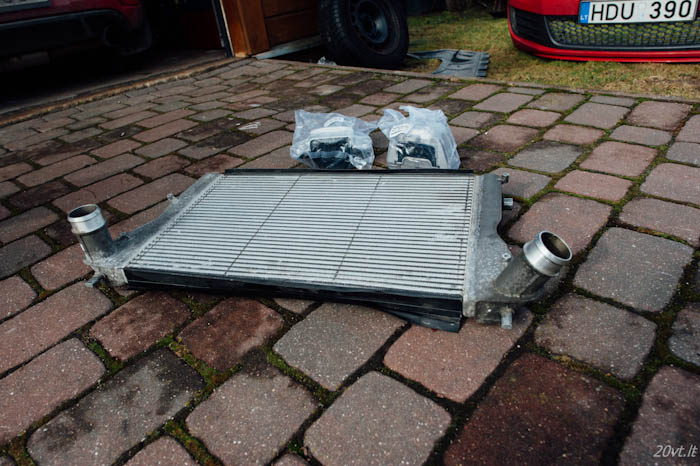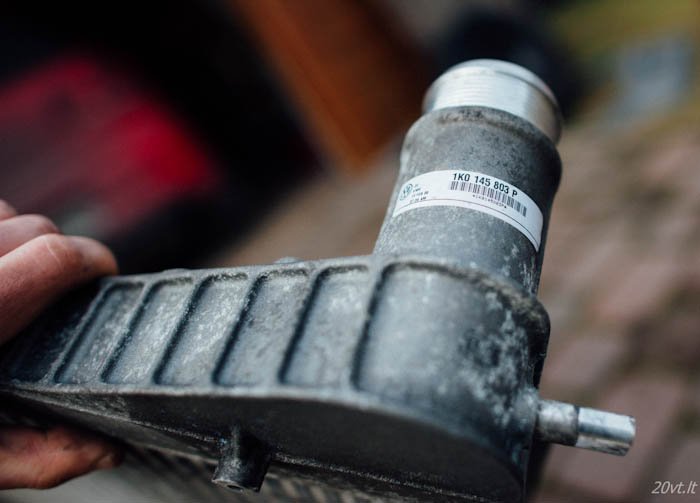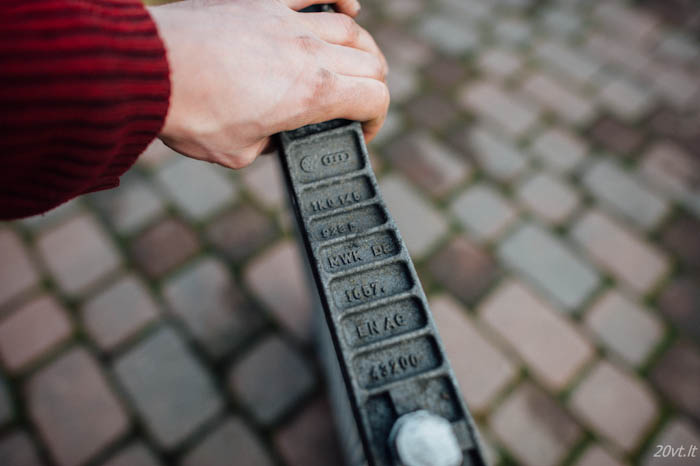 Old vs. new (well.. old as well)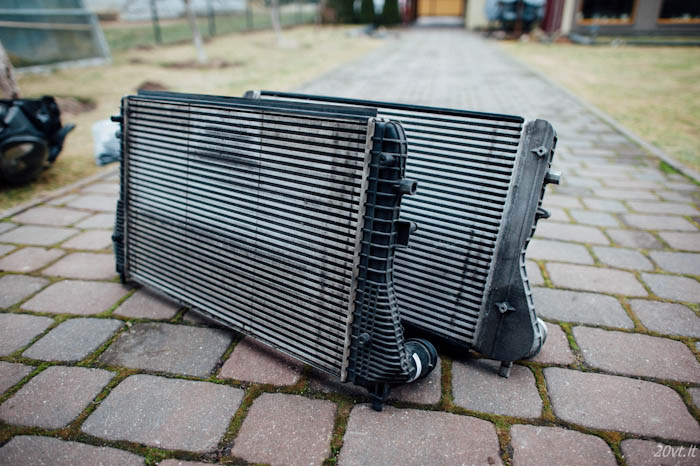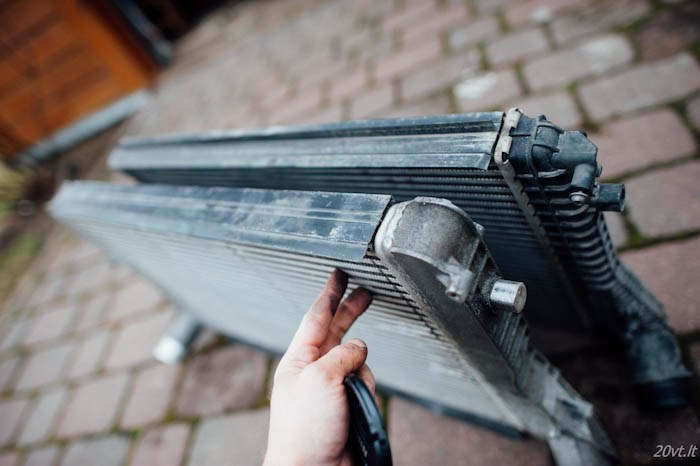 In order to install intercooler you must remove bumper and front frame with headlights completely. It might look that there are many parts to be removed but it took for us just 2 hours to get access to.
Starting from bumper: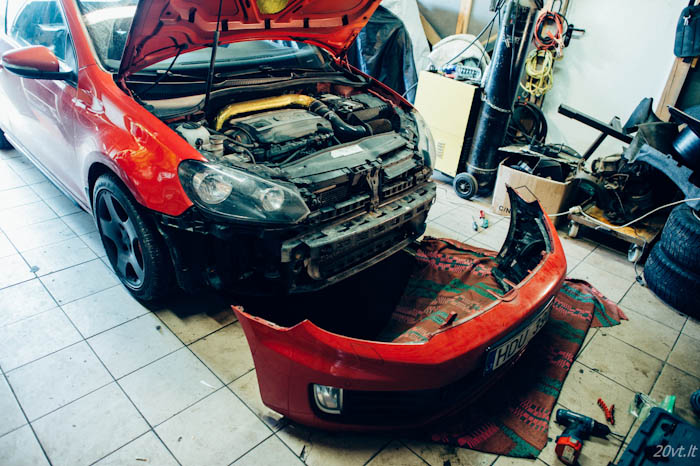 Moving forward, headlight/radiator frame removal: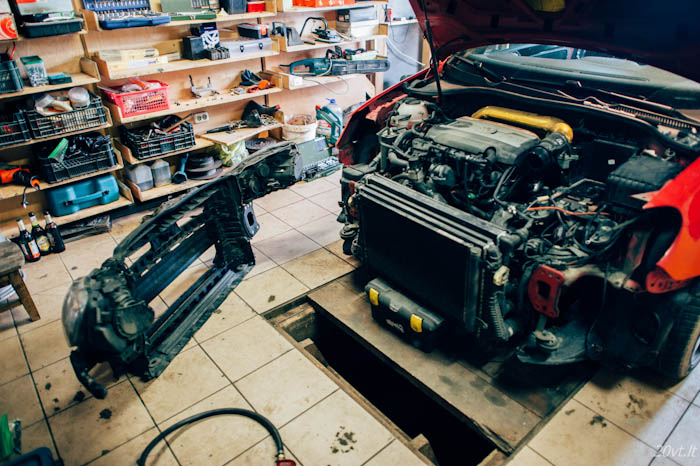 Now we need to release intercooler hoses and take apart that whole radiator sandwich in order to remove intercooler. Once this done a new intercooler can be fitted instead: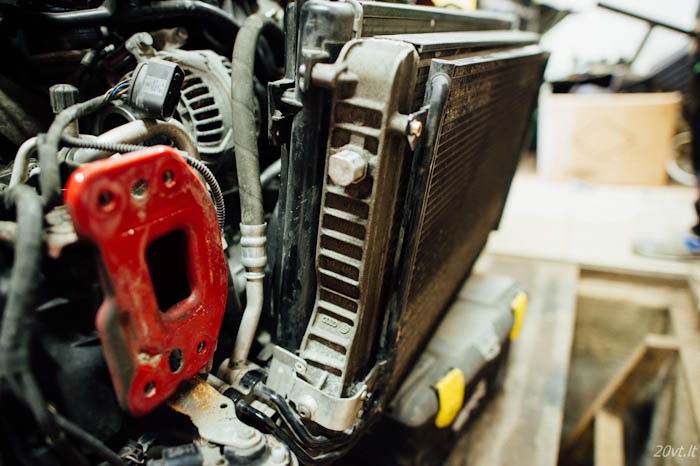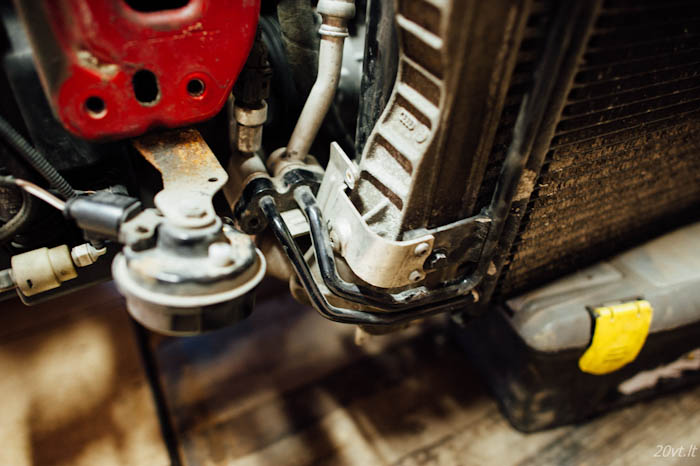 While front end completely removed we have a way better access to engine mounts. To install gearbox mount you must to remove battery and it's box. That side was installed very quickly but with another side we had some struggle to adjust mount that way so all the holes for bolts matches perfectly. Unscrew and move coolant expansion tank aside: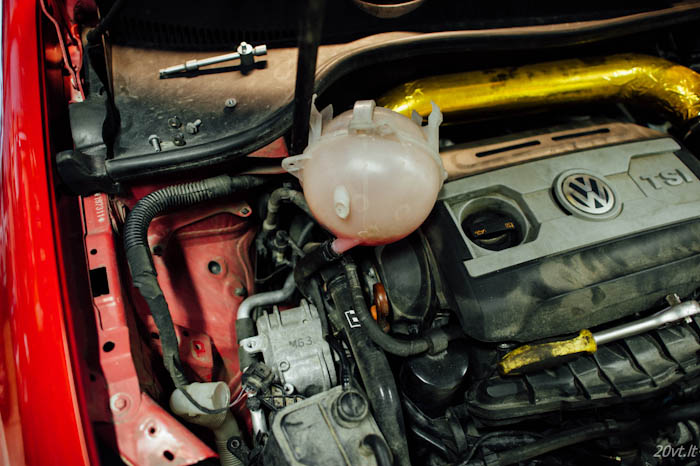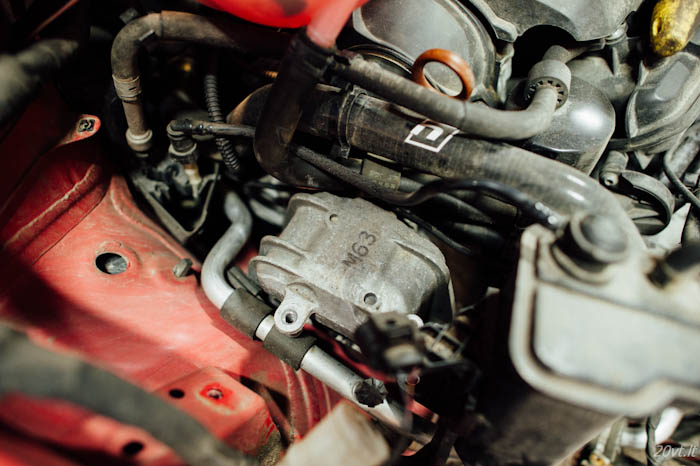 Unbolt it and remove away: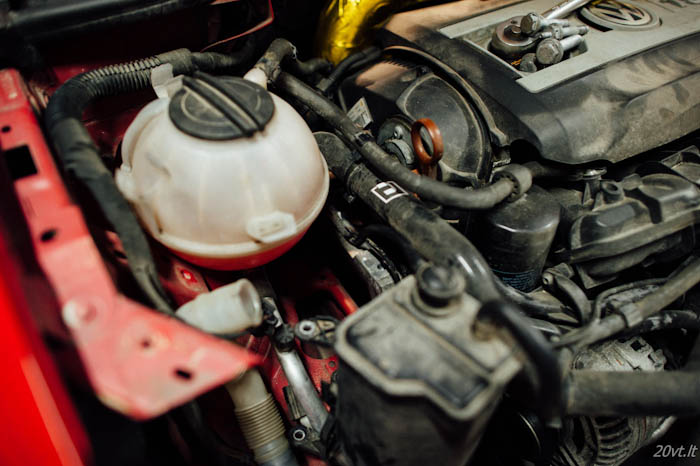 Upgrade is in place: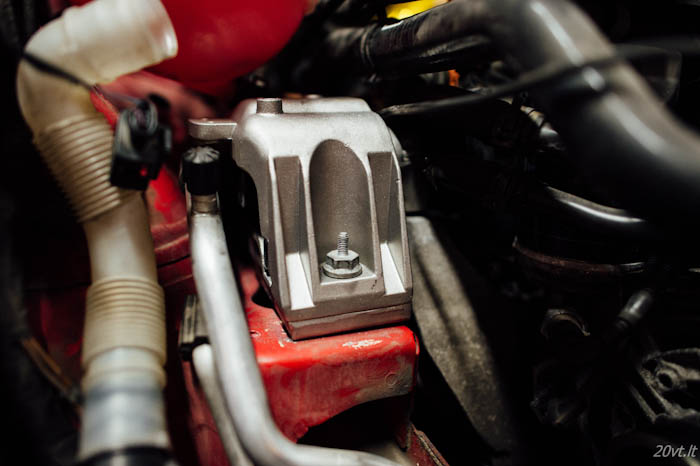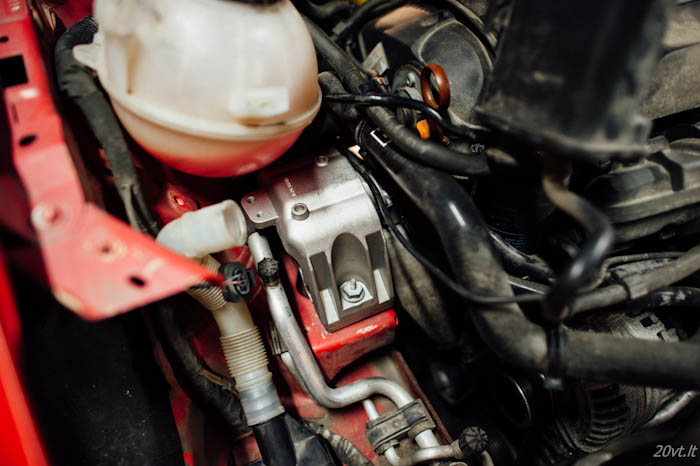 Here it is! Simple. Now it's left to fit whole front back. But it is easy once you have removed it: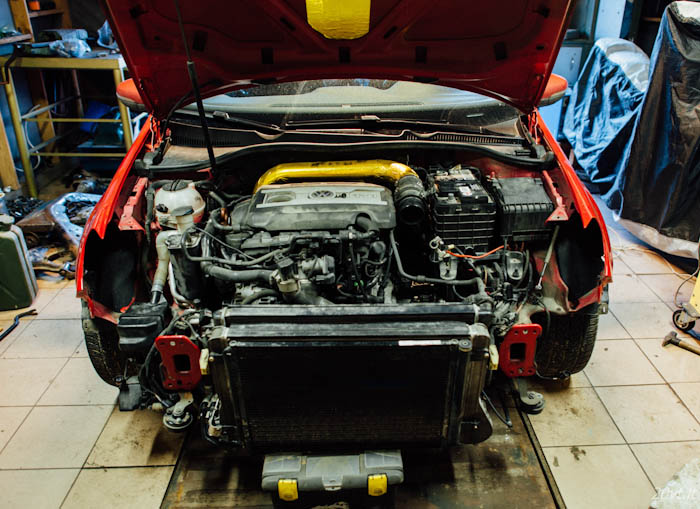 If someone is going to retrofit this IC I have important note. Actually two notes.
1St. Genuine mk6 GTI IC has plastic ends to which A/C exchanger is fitted to. The thing is when fully aluminum IC is installed old screw can't be used anymore because of a different thread. You need to use 4 M6 bolts: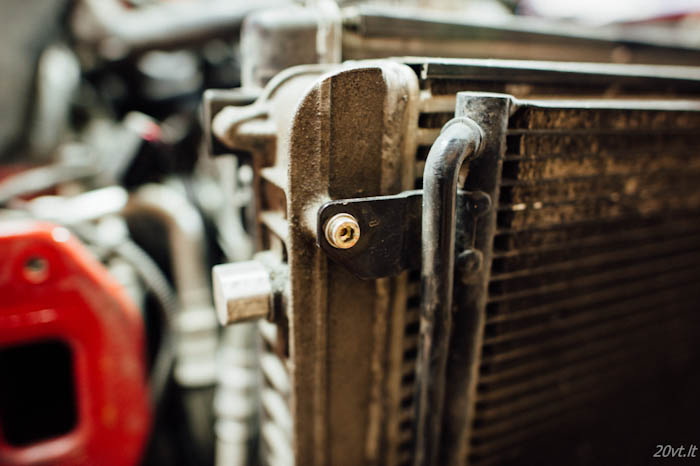 2nd. mk6 GTI IC hose flanges are 60mm in diameter while Audi S3 8P IC has 55mm flanges. So you'd better source Audi S3 in and out hoses or find any other aftermarket alternative.
What's the purpose of parts installed someone might ask ? As we are chasing for more power and more boost we think we should consider how to not let intake temperature to be raised. Newly installed IC has core as thick as 40mm while mk6 GTI - only 32mm. It has greater volume as well. Aluminum construction is way more reliable. We are not first who fits this IC and somebody else has already made some measurements before and after. There're some facts that using exactly this IC temperature in intake was reduced by 5-7 degrees of Celsius. Of course there are many other variables and conditions while doing heat exchanges but I would say it's still achievement. We have dyno sheet before installing IC and we plan to measure after to prove it or deny. One thing we noticed instantly after first test drive - boost fluctuations at highest boost of 1.6Bar were gone!
Stay tuned!