mk6 Golf kickin daily pt.2
Details

Category: mk6 GTI
Published: Tuesday, 22 November 2016 22:19
Hits: 5507
As promised I'm gonna continue story telling about this amazing Tornado Red GTI.
The car was bought with intention to use it daily. It is actually, but we can not live with that being stock. You'd better have something taking your ass from place to place daily. What's important keep doing it with attitude!
I don't know where that tendency has gone but somehow in nowadays these new GTI's are not modified anymore (I recognize mk5, mk6, mk7 GTI's as new ones). You may find some of them in city streets but all of them are completely stock. In the days I was a teenager these mk1, mk2, mk3 GTI's were modified, used and driven properly.    
Isn't it interesting anymore ?
Isn't it possible ?
Did the diesels damaged people brain in the long run ?
Did a BMW occupied everything and everywhere ?
To be honest we don't give a s*** what tendencies are. We simply believe in fun and joy cars are able to bring. Personally I think this car is fun to drive and you decide yourself is it or not.
So... mods mods mods! We already installed some performance related modifications in this Golf before, but I dedicated this part exceptionally for them to be shown and described.
Car is equipped with H&R 26mm adjustable front ARB (sorry, no pic available)
Meanwhile in the rear there's Whiteline 24mm adjustable ARB hiding: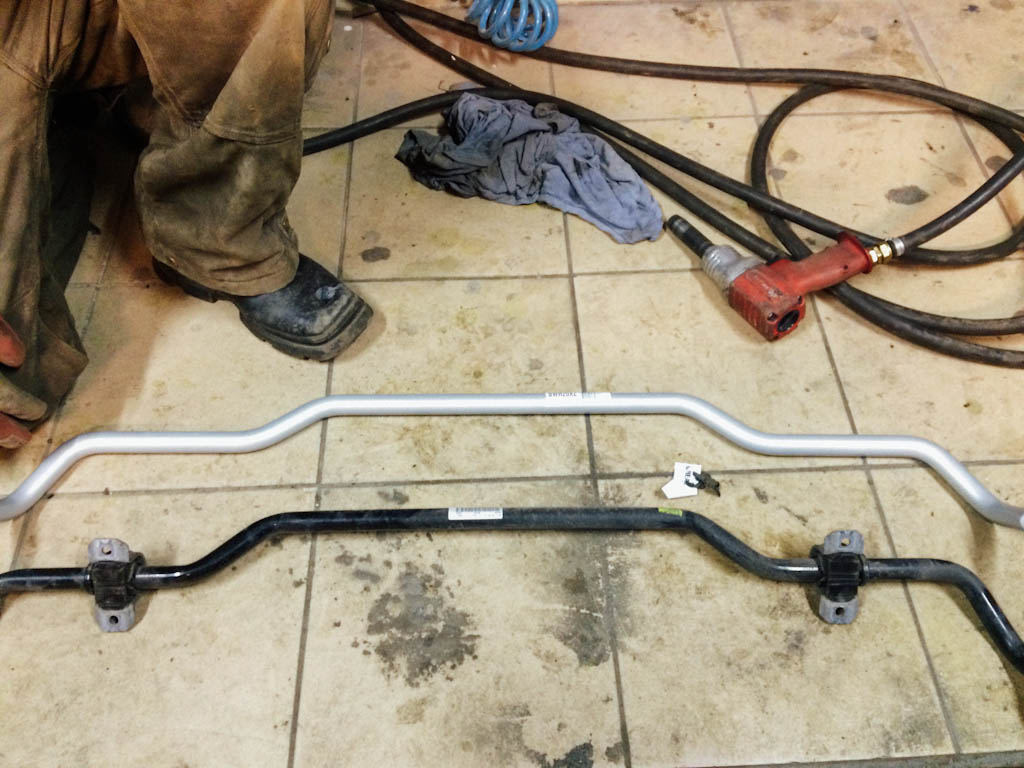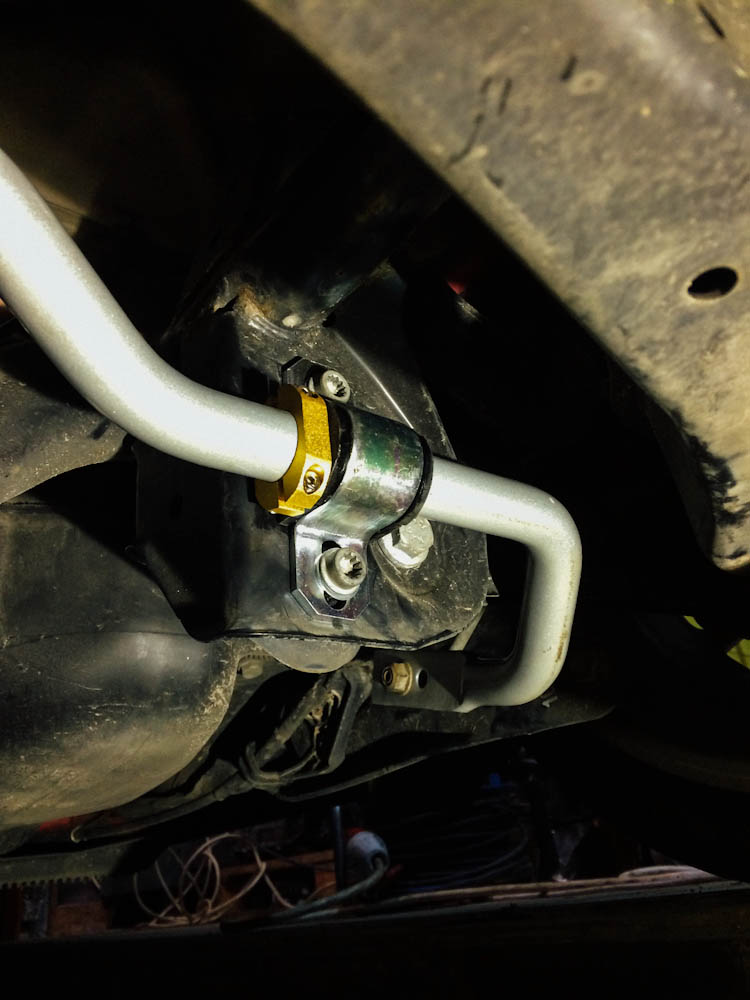 Solid bushes in front control arm (old vs. new):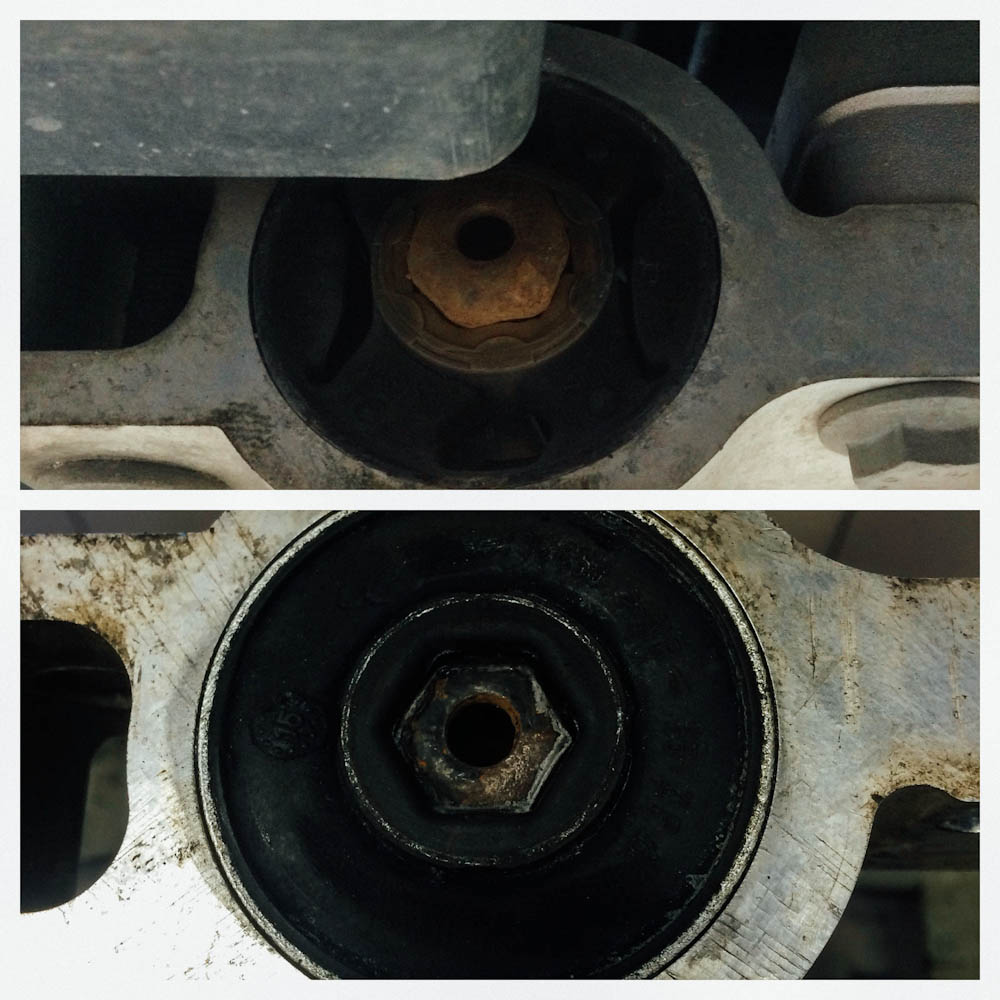 There was a slight wobble of engine during gear change, so some inserts helped us: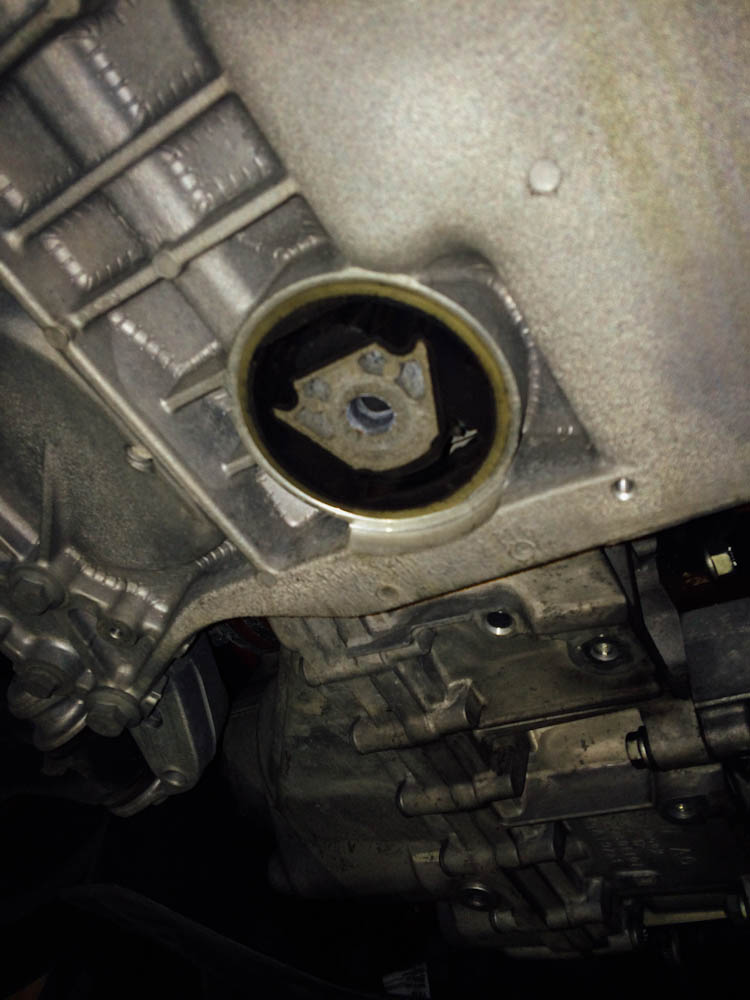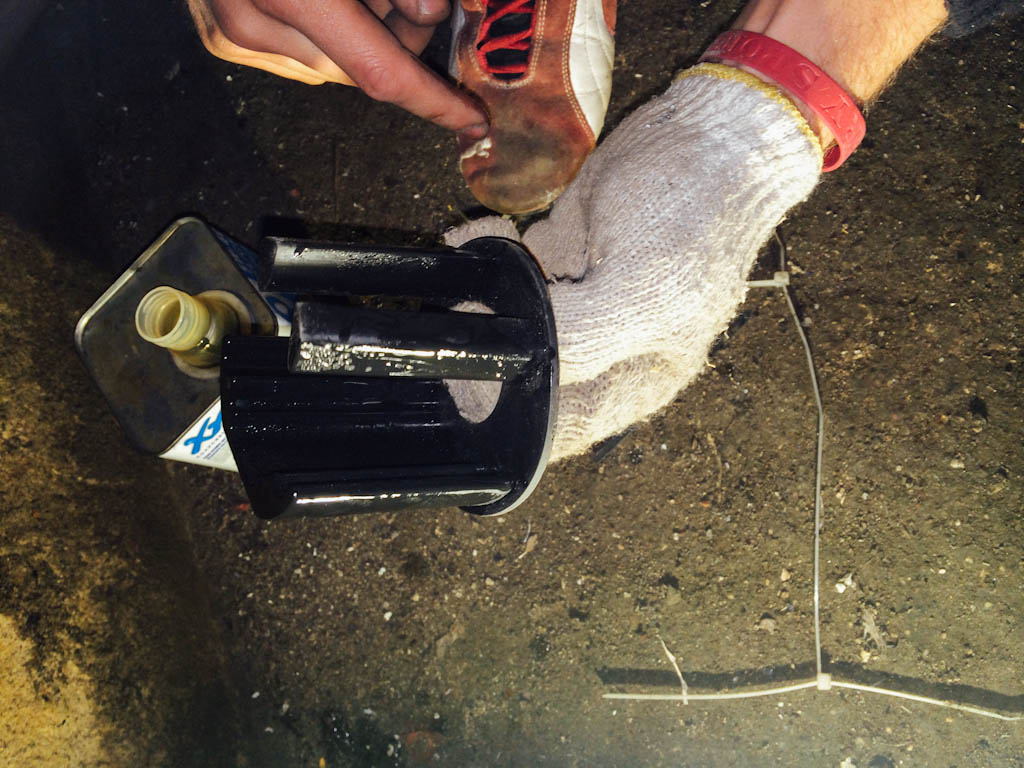 We were so lucky to acquire a complete Eurojet 3" exhaust system. It's made from SS, is a bolt-on piece, has nice tips, hangers and V-bands included. It eliminates catalyc converter as well. Let the flow be free...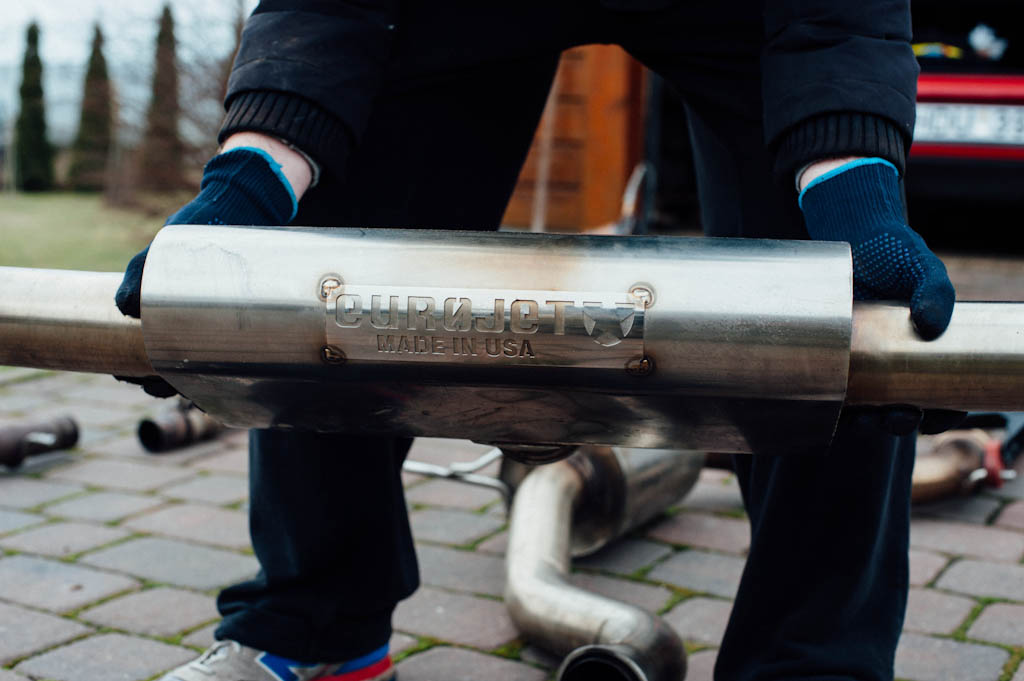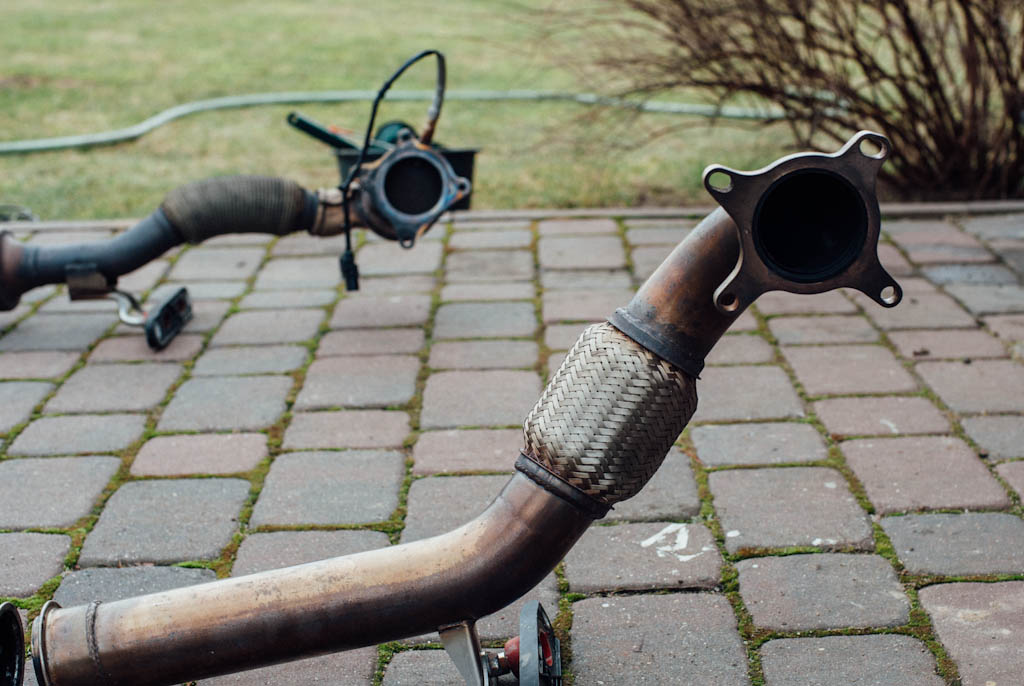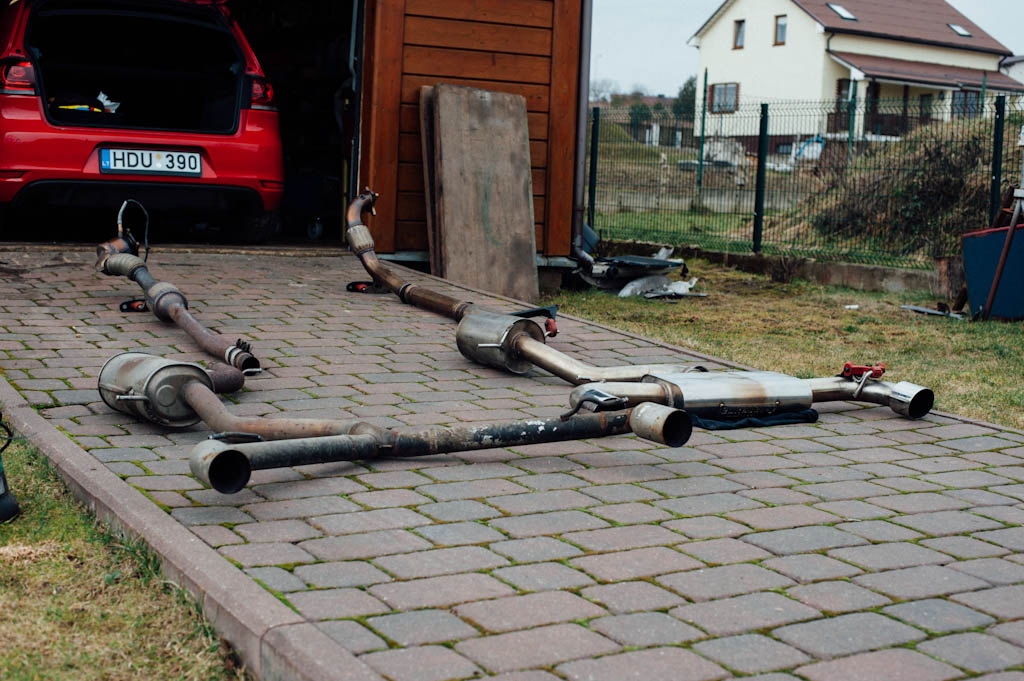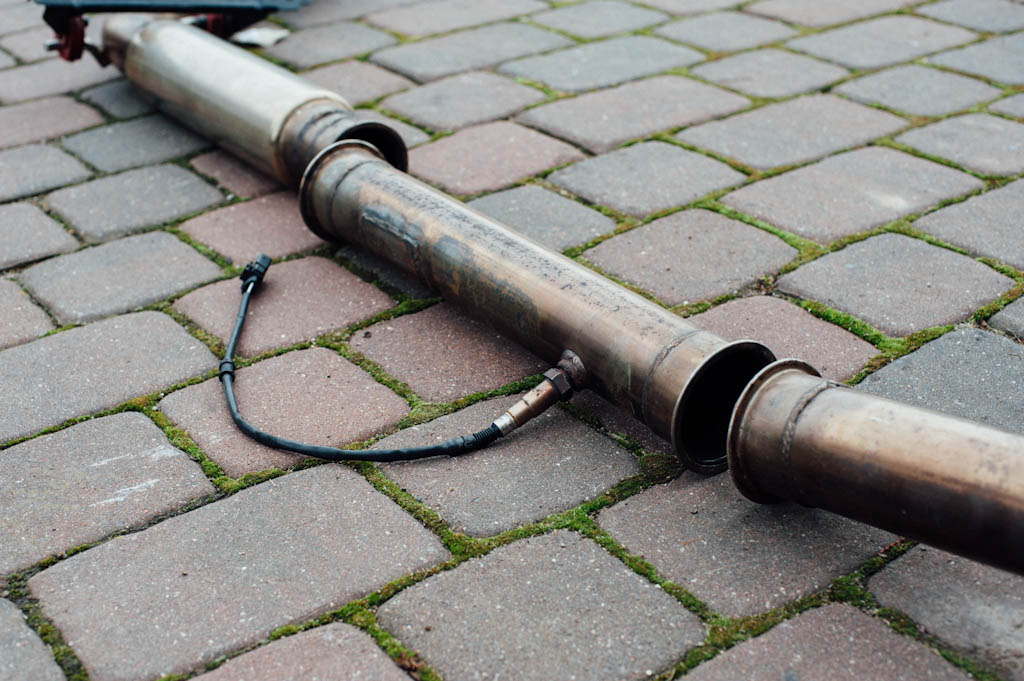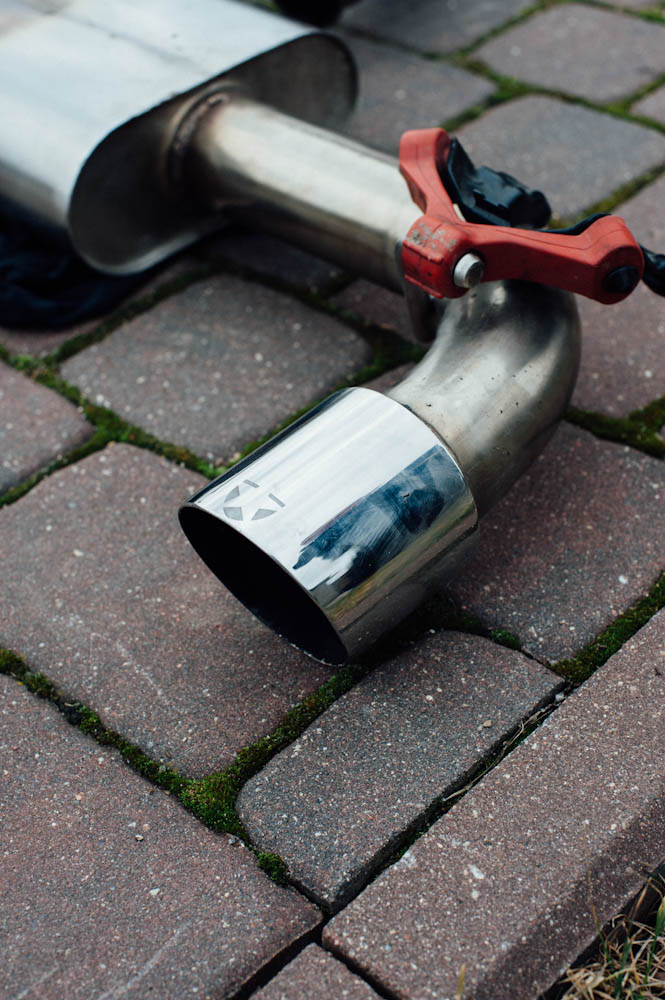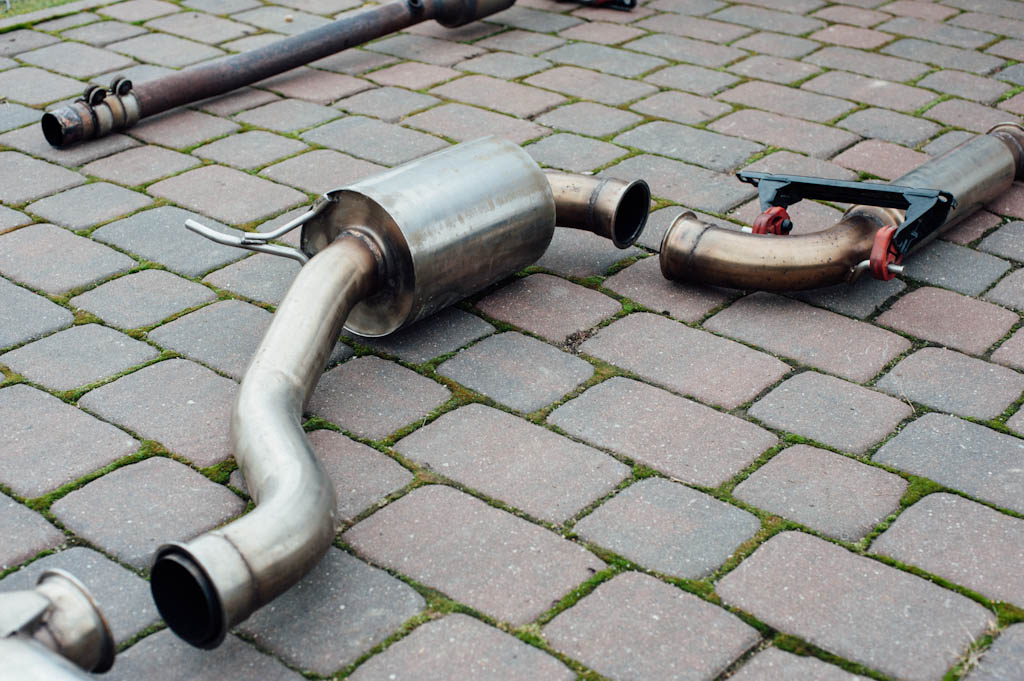 Since the exhaust is in the car, we need to assure a bit better and colder air intake. We choose it to be a set from Unitronic: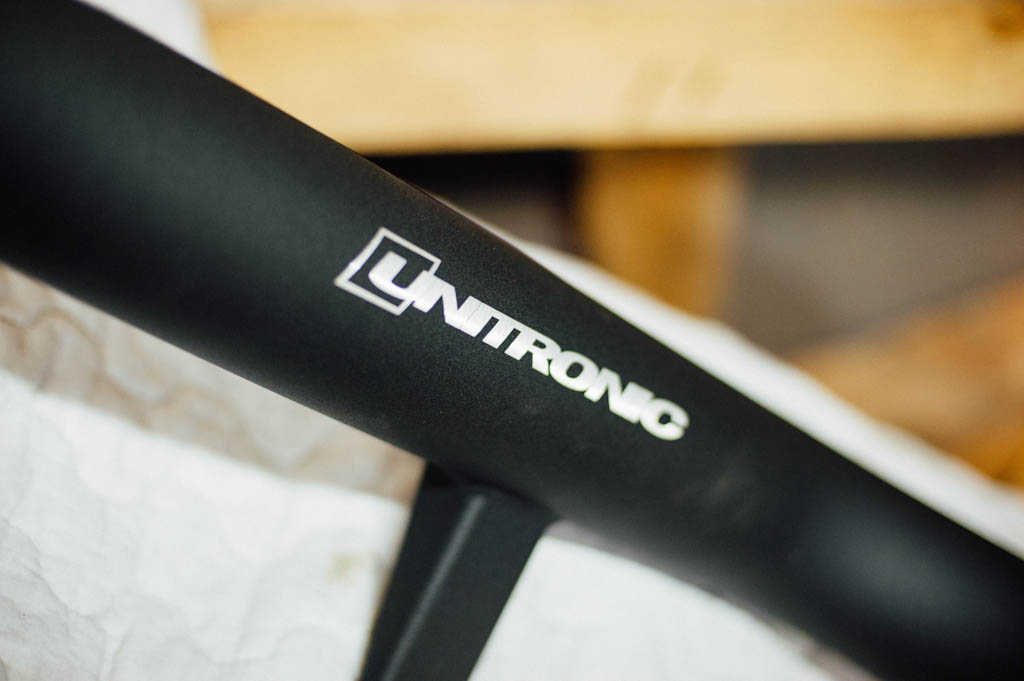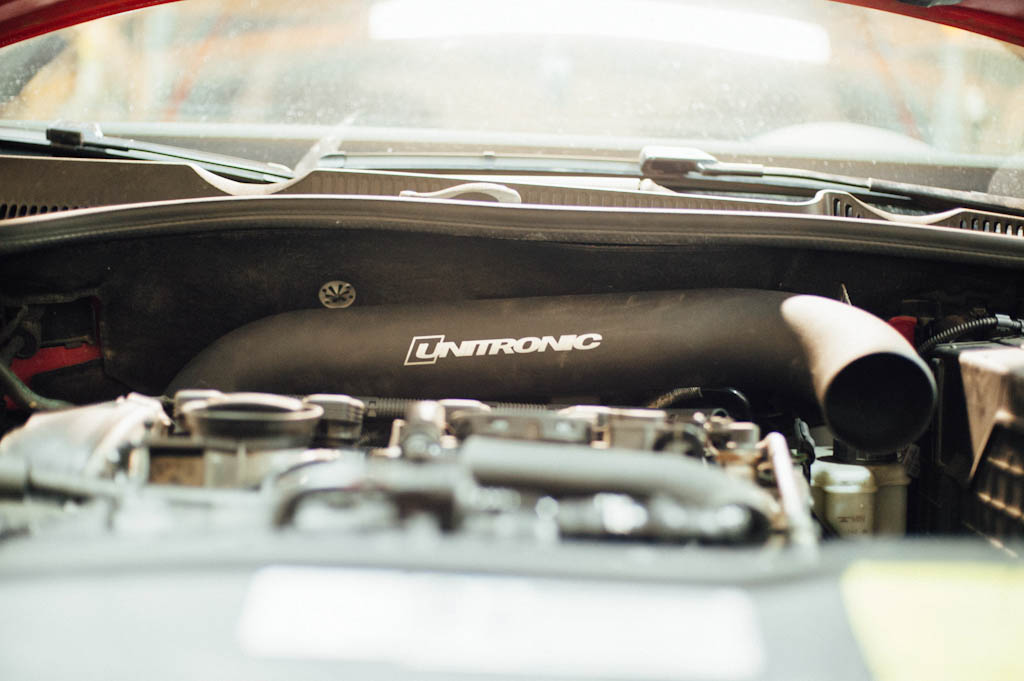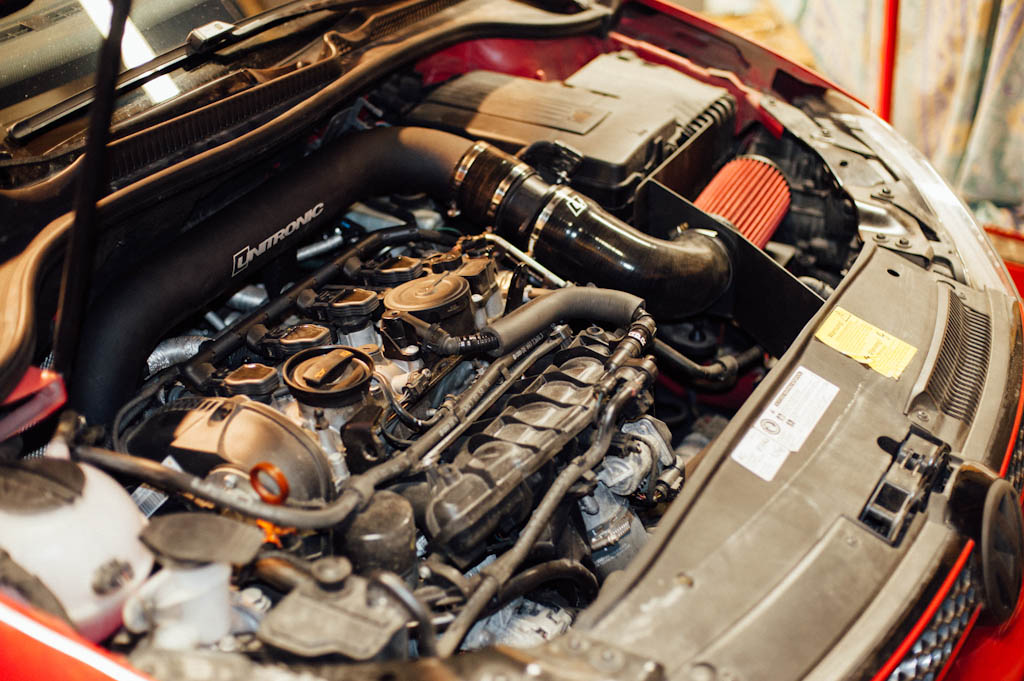 Very good thing is that filter is separated from engine and has access to colder air flow: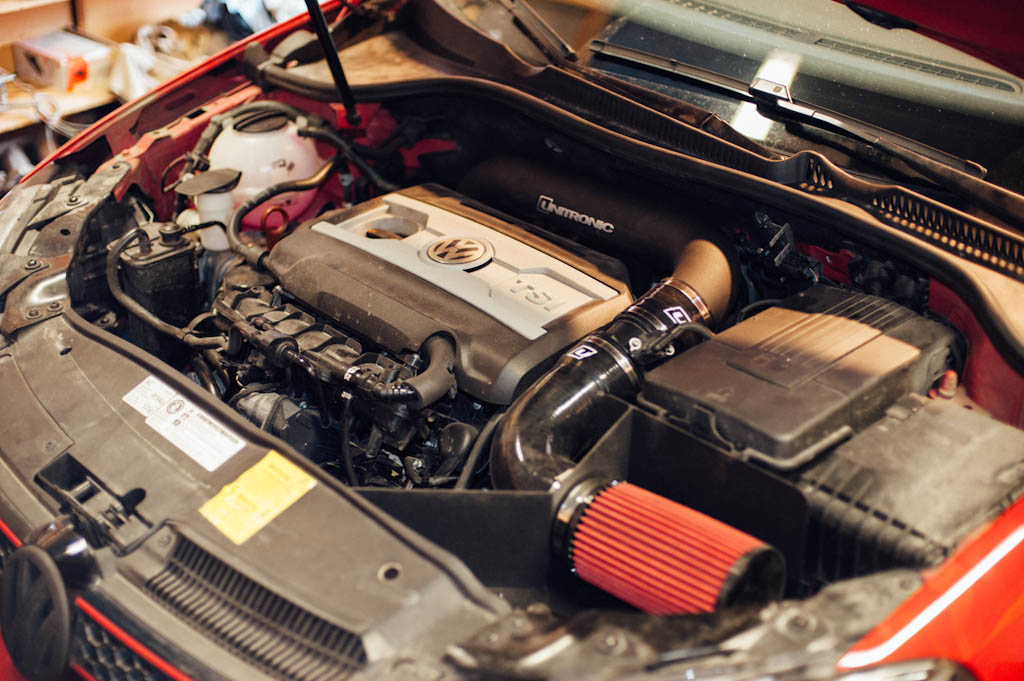 One more thing worth to mention about an intake system is this gipsy thermal insulation. According to owner measurements made air in intake system got colder by 12 degrees of Celsius. Quite an achievement I would say..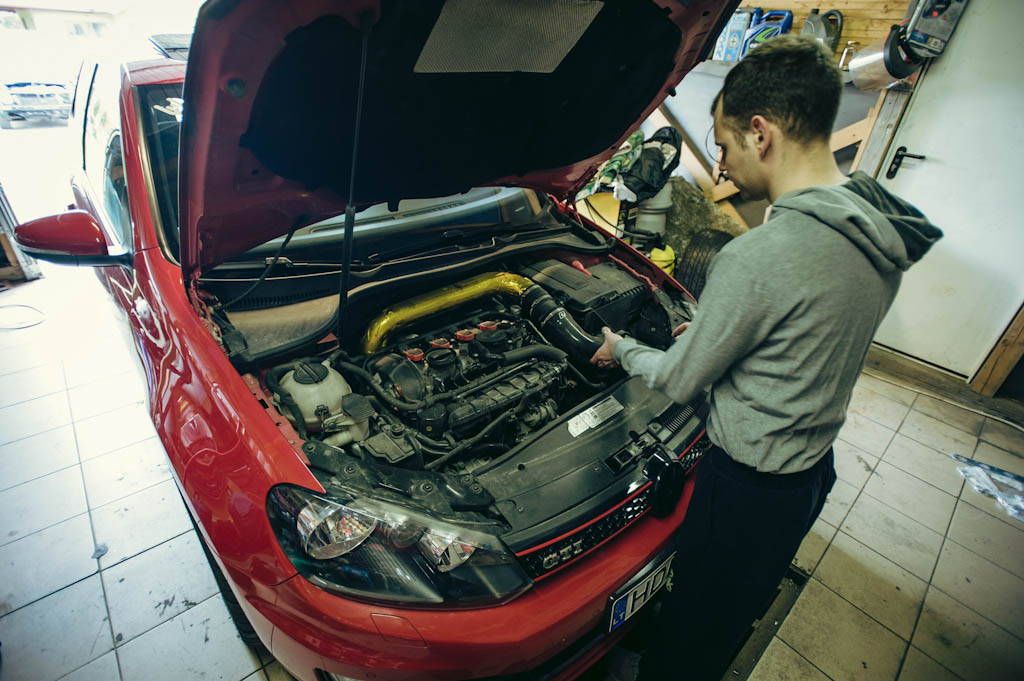 Probably it's not difficult to guess why we applied these modifications and where we are heading to. Of course our aim is greater forced induction which will be ensured by OE Audi S3 8P turbocharger.
Again we used some Unitronic products to relocate Blow-off valve and have modified cold side air outlet to look at a bit different angle. If to keep this not angled correctly it will touch engine block: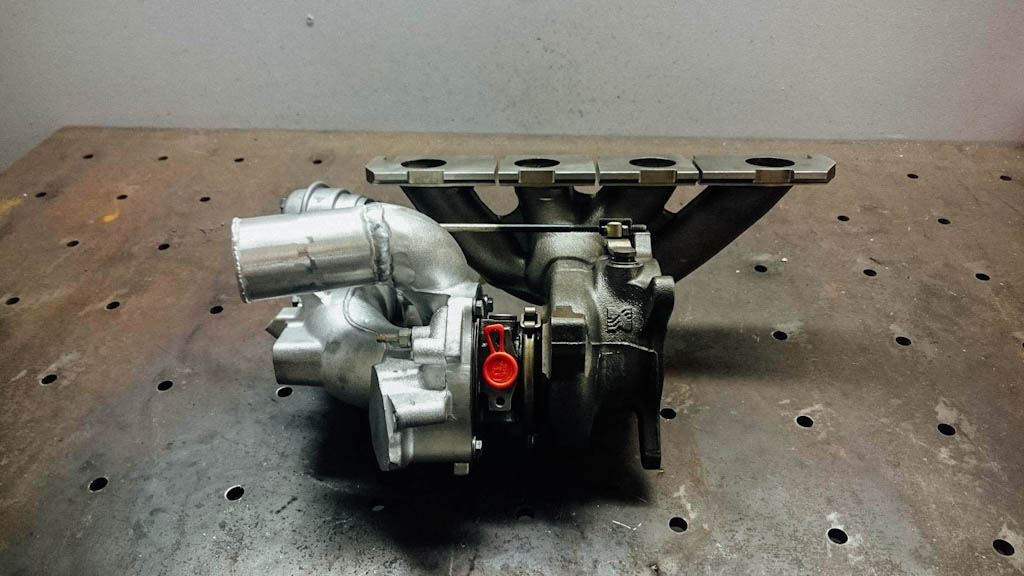 Starting to disassemble car in order to install bigger turbo. But before that we need to get access to it: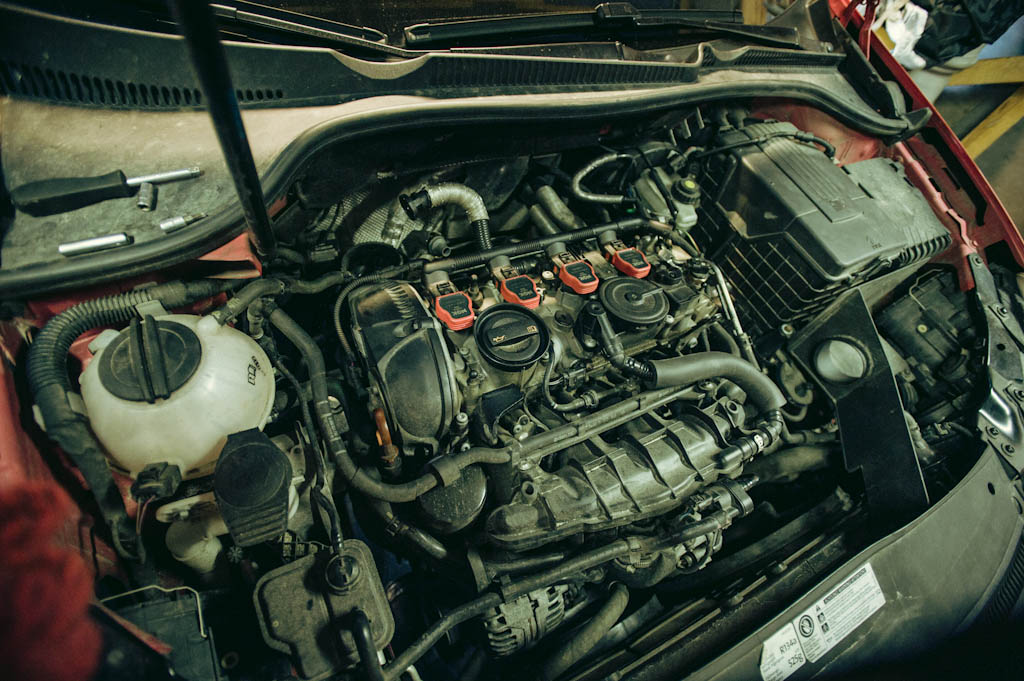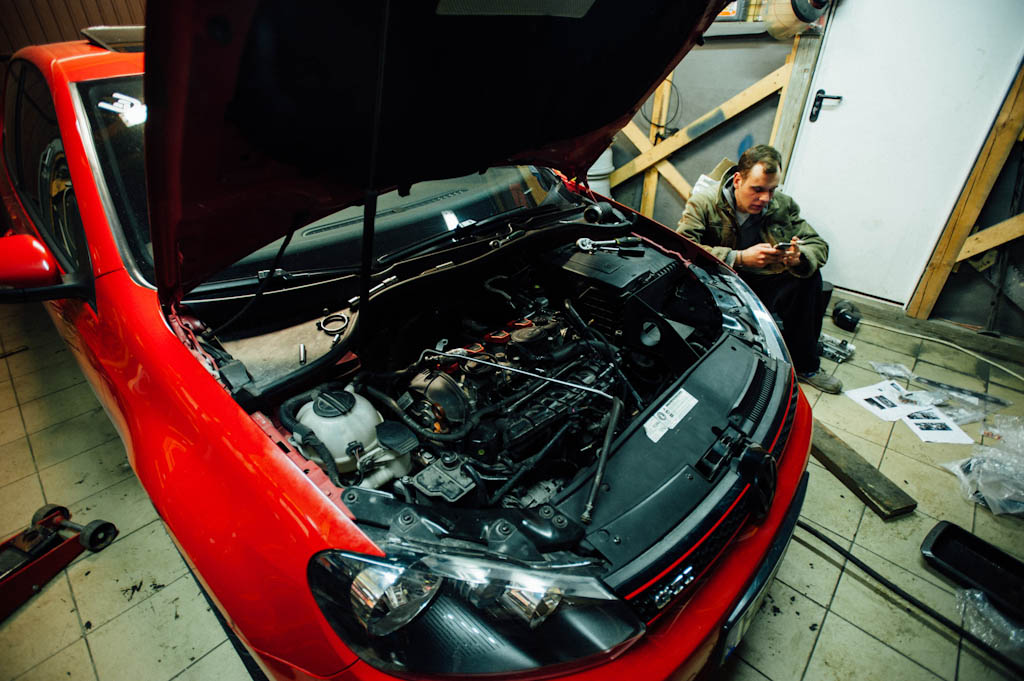 And finally an old charger is out!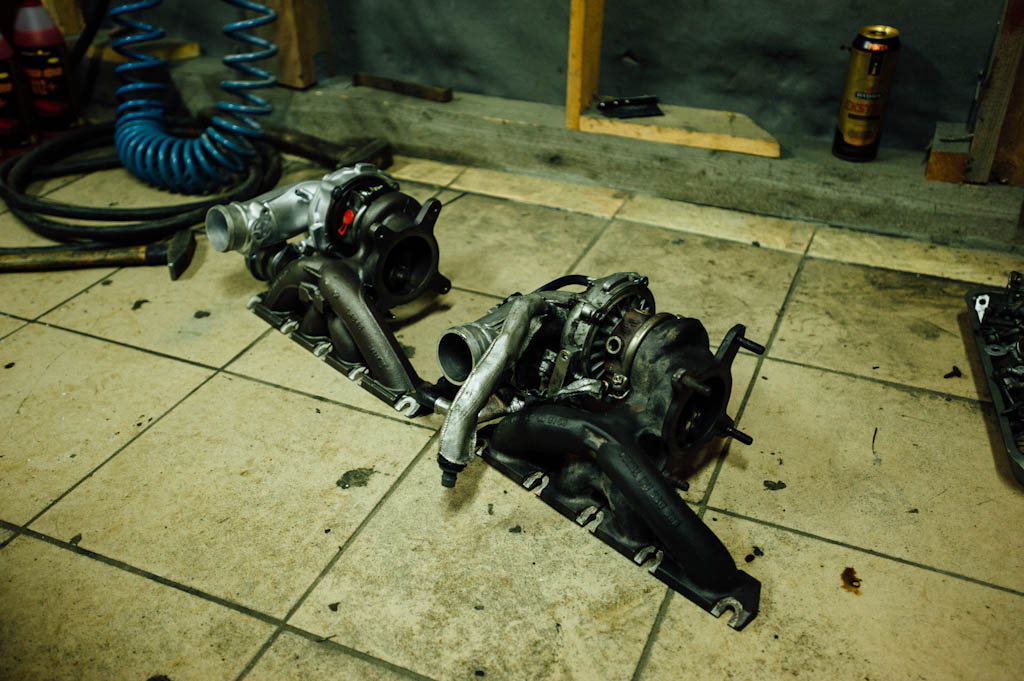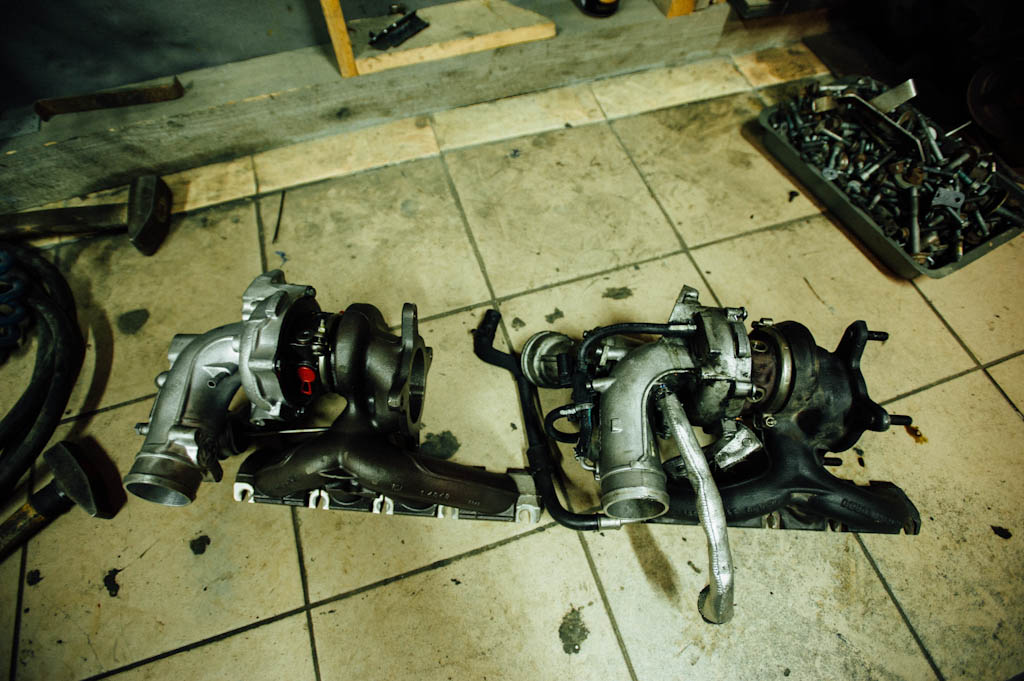 The same way we removed an old one, we added a new turbo. All other piping for oil and coolant matched perfectly.
First start. I was a bit nervous...
It ran perfectly with no issues but we were unable to achieve a power we aimed for. To reach that Insane chip tuning helped us to map it:
On rollers...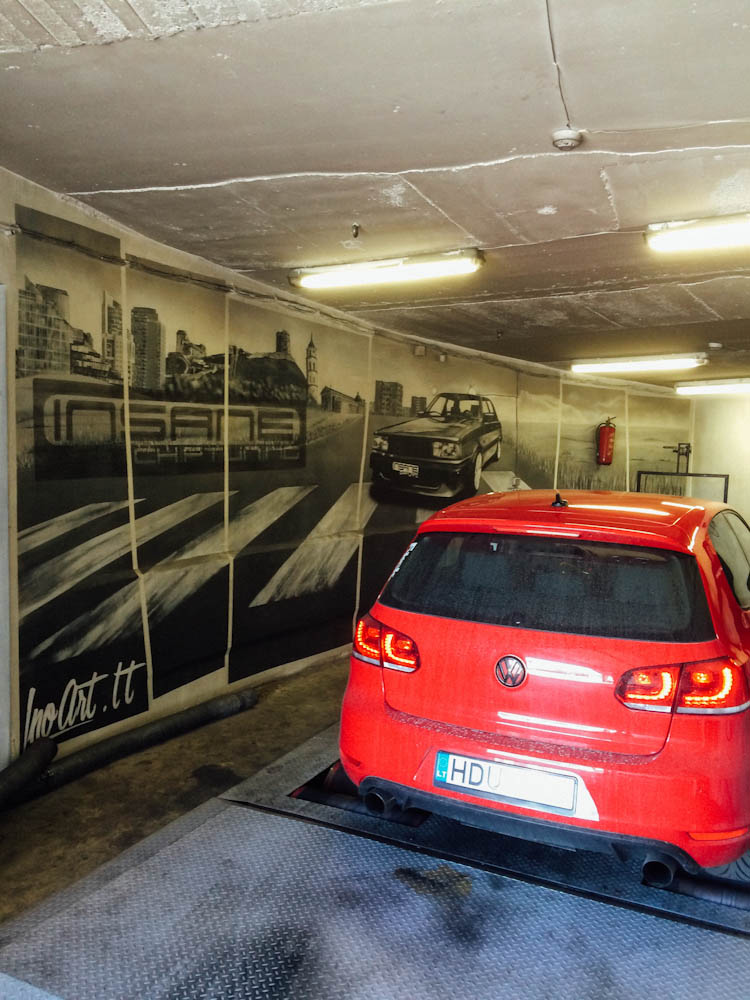 And the output is 330bhp@5600rpm and 485Nm@4000rpm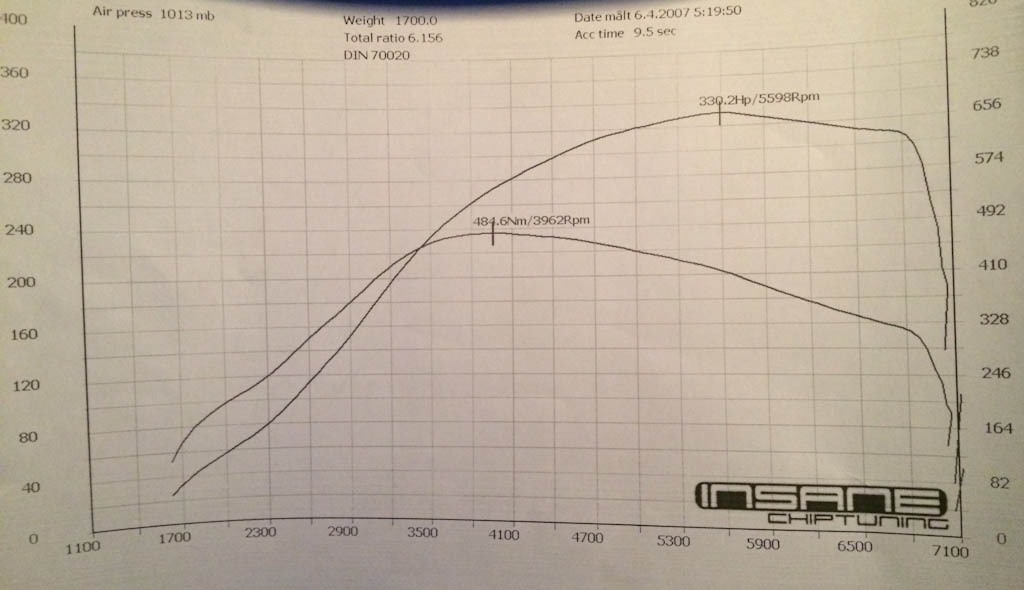 Still can't put that power straight to ground and first obstacle we faced it's clutch. So brought an upgraded clutch kit: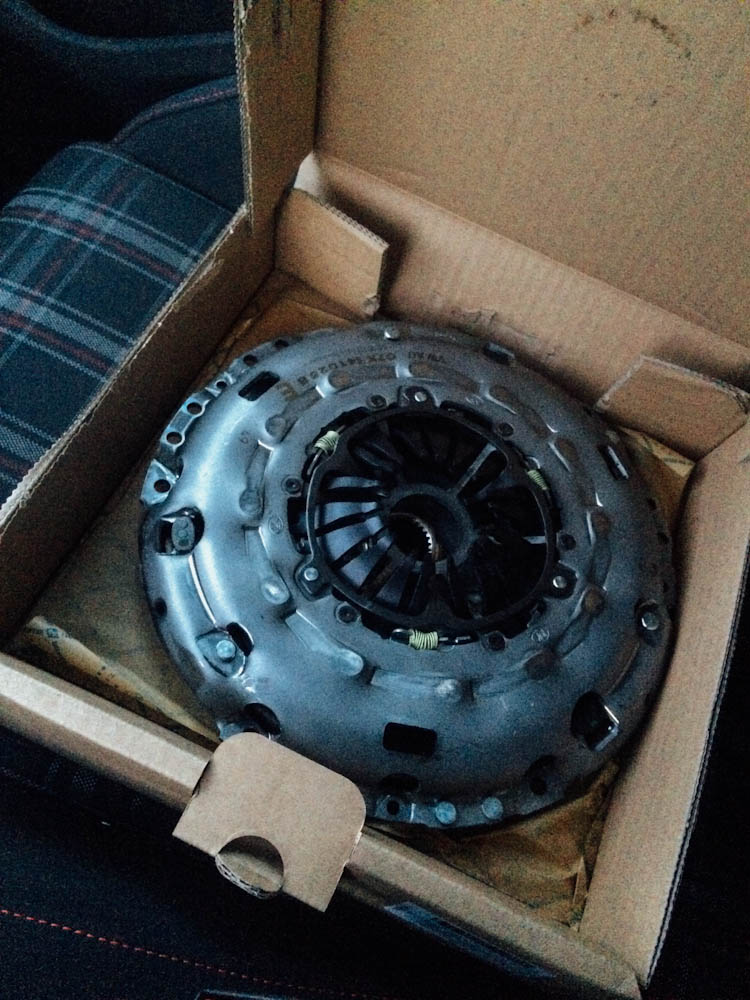 And after this kit installed it started to wheelspin quite seriously. To reduce it we equipped car with some Federal semi slick street tyres: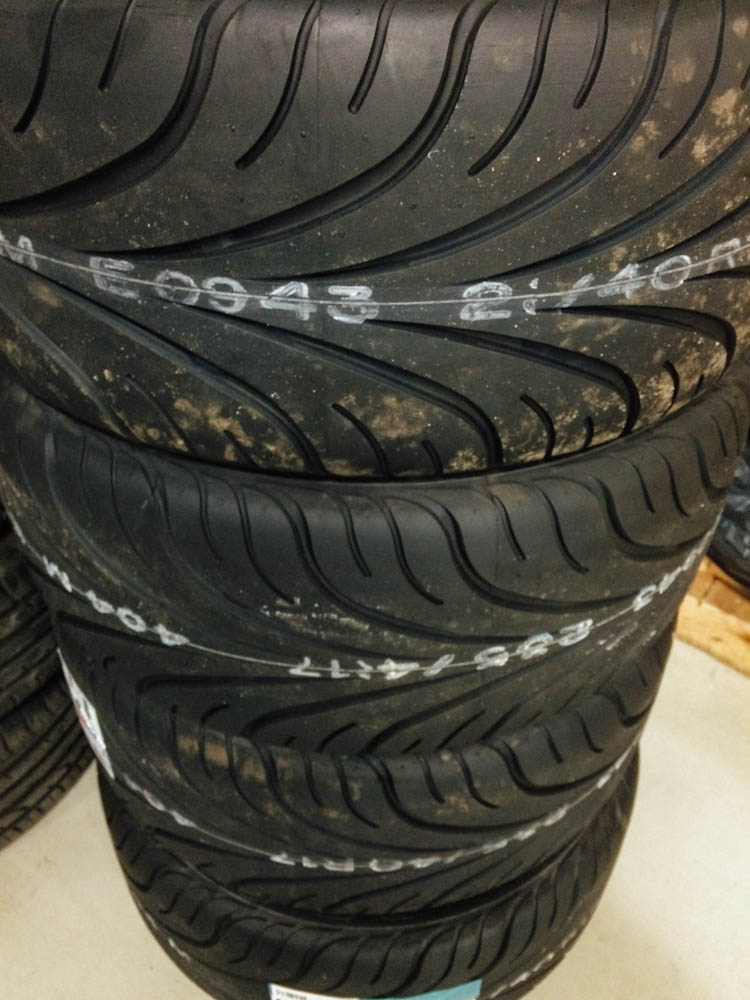 As car reaches quite high speed it needs some upgrade in braking system. We wanted to keep R17 wheel setup so decision we took was BMW aluminum Brembos. These are 4pots, can be adapted easily and servo with master brake cylinder can be used standard. The increase in braking efficiency is mighty.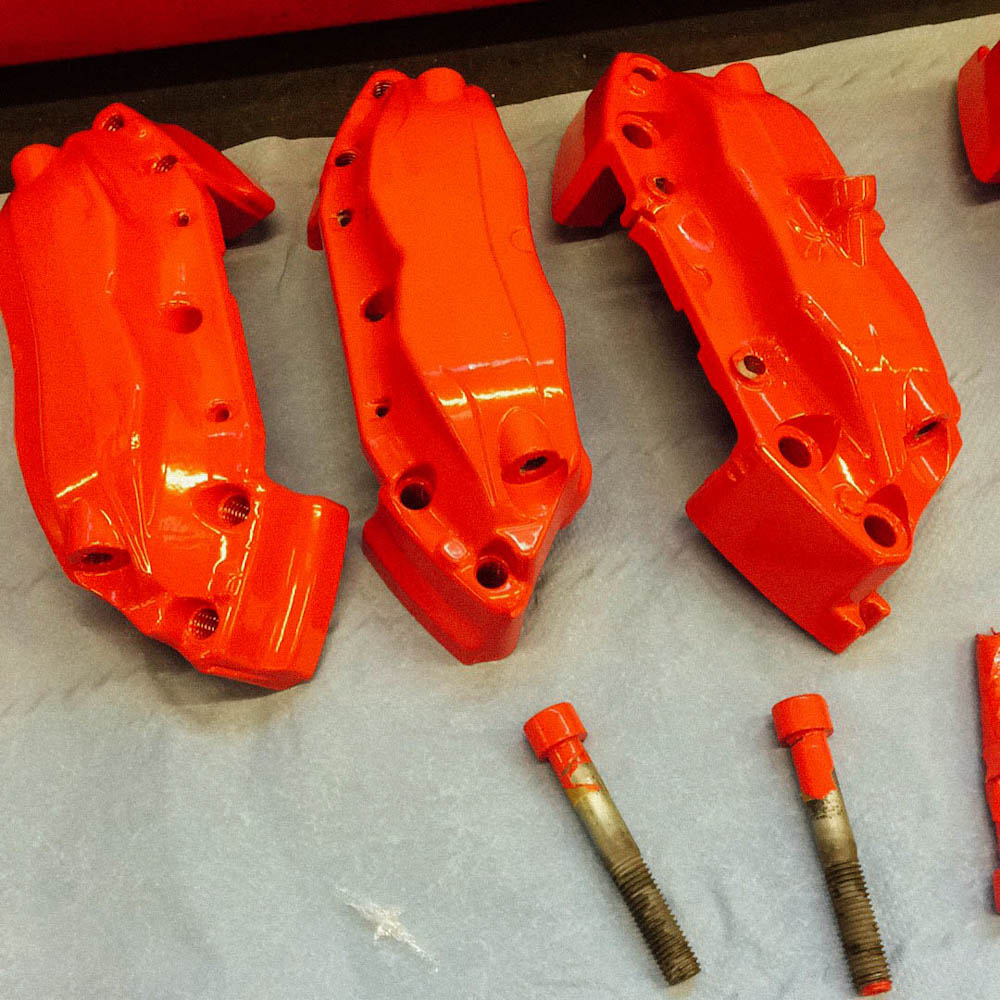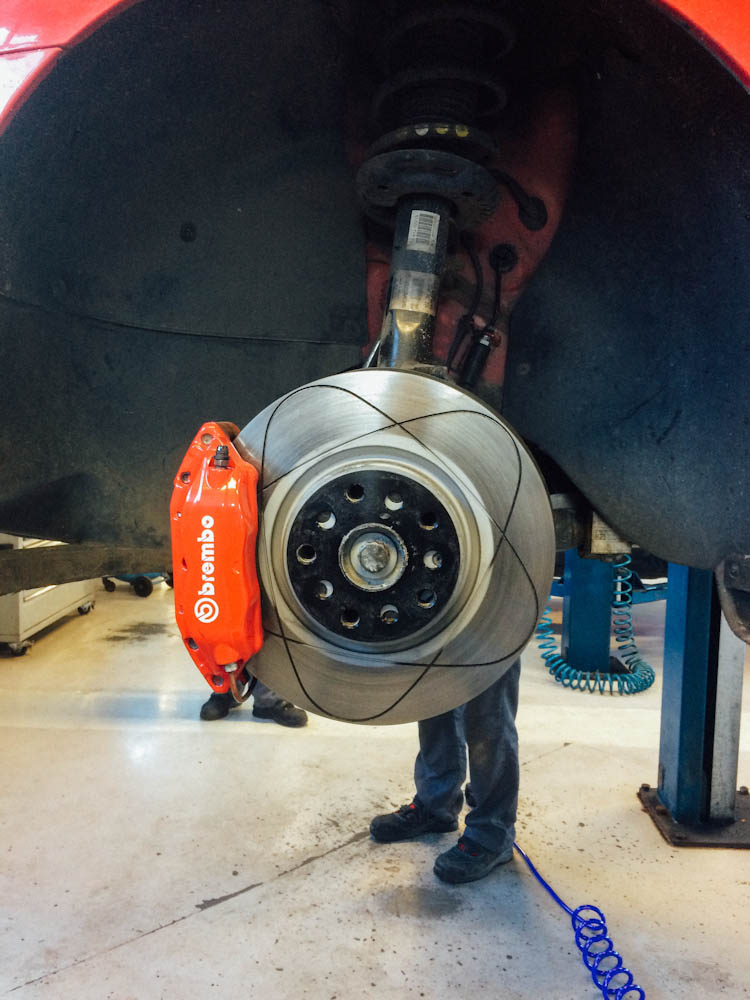 Brake fluid used Motul RBF660: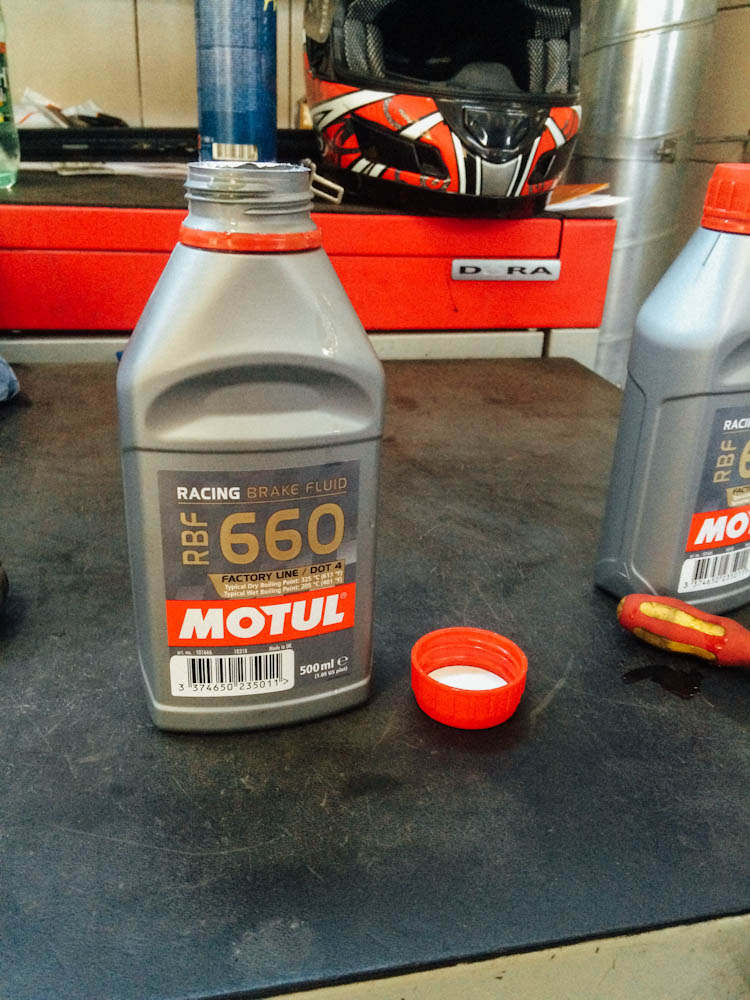 By the way an old and standard GTI struts with springs were installed back as these cheap FK's did not perform well.
The car is returned to standard height to let suspension work the way it's designed for. Rims were also choosen to have correct ET and to be lighter in weight.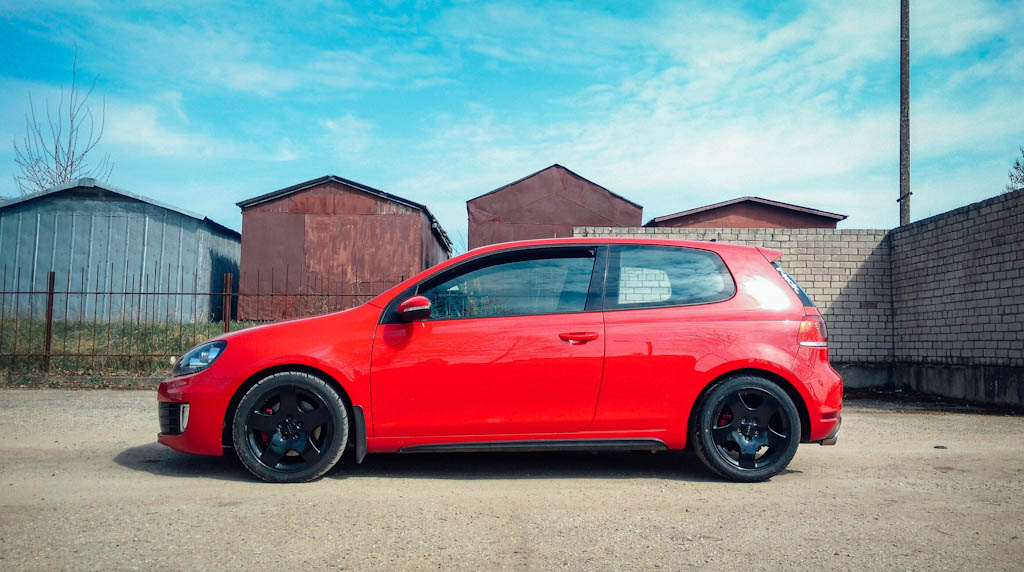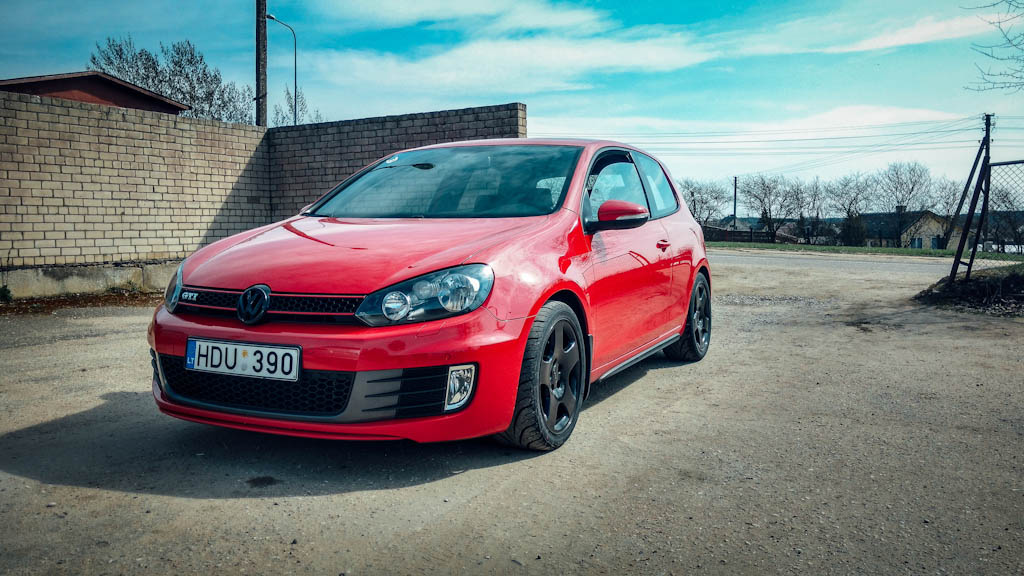 It has some modifications which are almost invisible. Car is used as intended, no standard functionality of it was impacted. But once accelerator touched it delivers something... not standard.
I won't mention fuel consumption for it, just to let diesel drivers sleep well. I mean, it f***ing amazing, it has great MPG. Thanks to direct injection and forced induction! 
It's still low boost aplication. I mentioned 450bhp limit in pt.1 part which, to be honest, was not a joke..
This car was reviewed by "Car Hunter":