Wheel restoration @ 20vt.lt
ATS DTC wheel renewal
Details

Category: Wheel restoration
Published: Tuesday, 12 September 2017 17:27
Written by Sheepwolf
Hits: 5612
Hi!
This time I'm going to restore lightweight ATS DTC racing rims. These I got in good condition, except that they were spray-bombed to change color from silver to black. Quite a lame decision to choose black color which masks wheel design. You can do it for any other ugly looking rim but not DTC's which are not only created for race purpose, but to look great as well. Bearing in mind wheel is CAST it's very light, only 6,6 kg per unit. Of course there are way lighter R17 wheels on market but probably not at this price margin.
Set is in 17 inch diameter and 7.5 inch in width. A key thing while looking for a potential set was to obtain something having offset as close as to 50'ish. 
Condition they came in: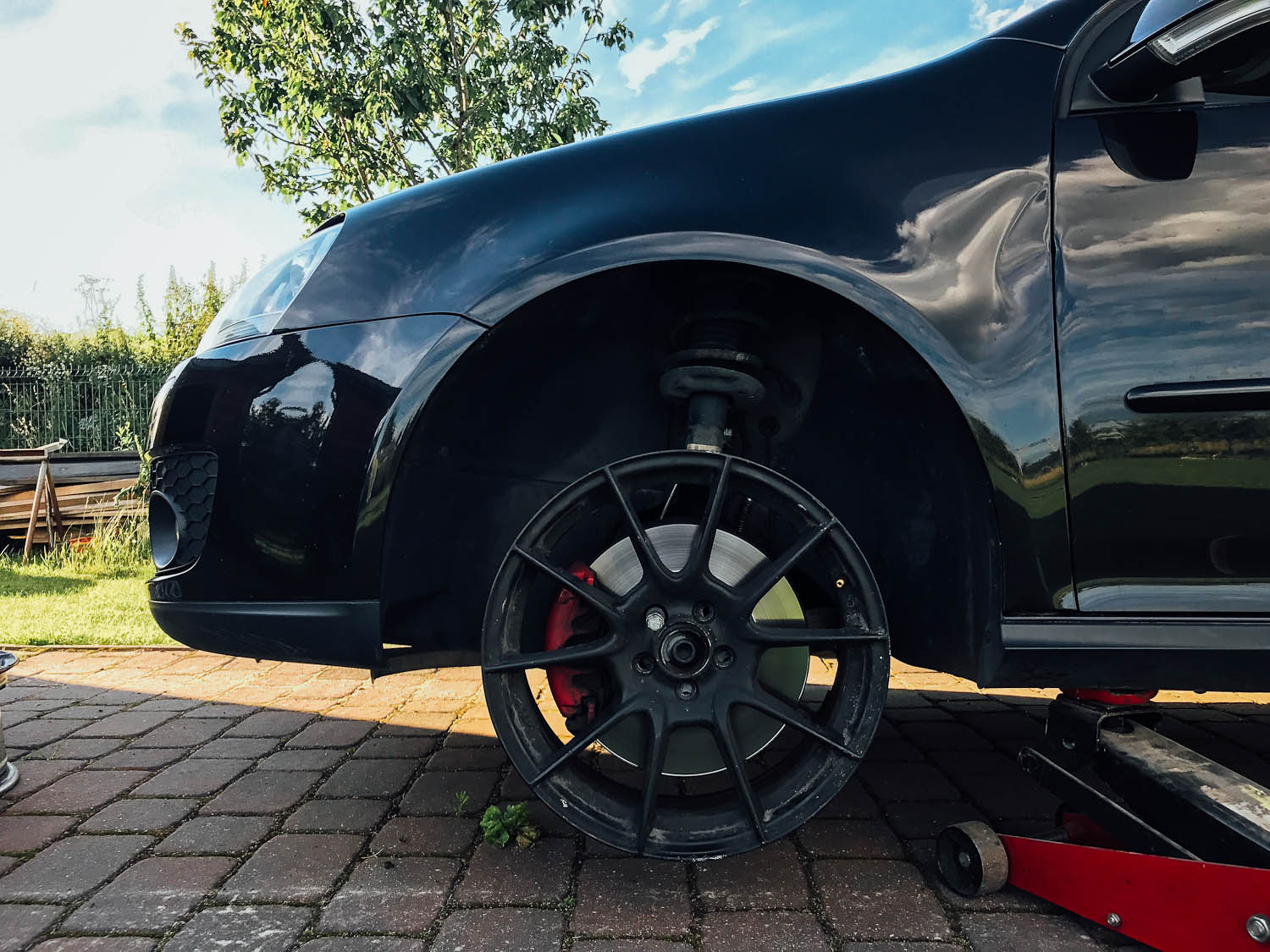 There're very few options to choose from if ET needed around 45-55 and especially in combo with PCD 5x112. So I was forced to choose something having 5 stud pattern and whatever PCD diameter it is. Even with ET45 wheel fitment is... marginal..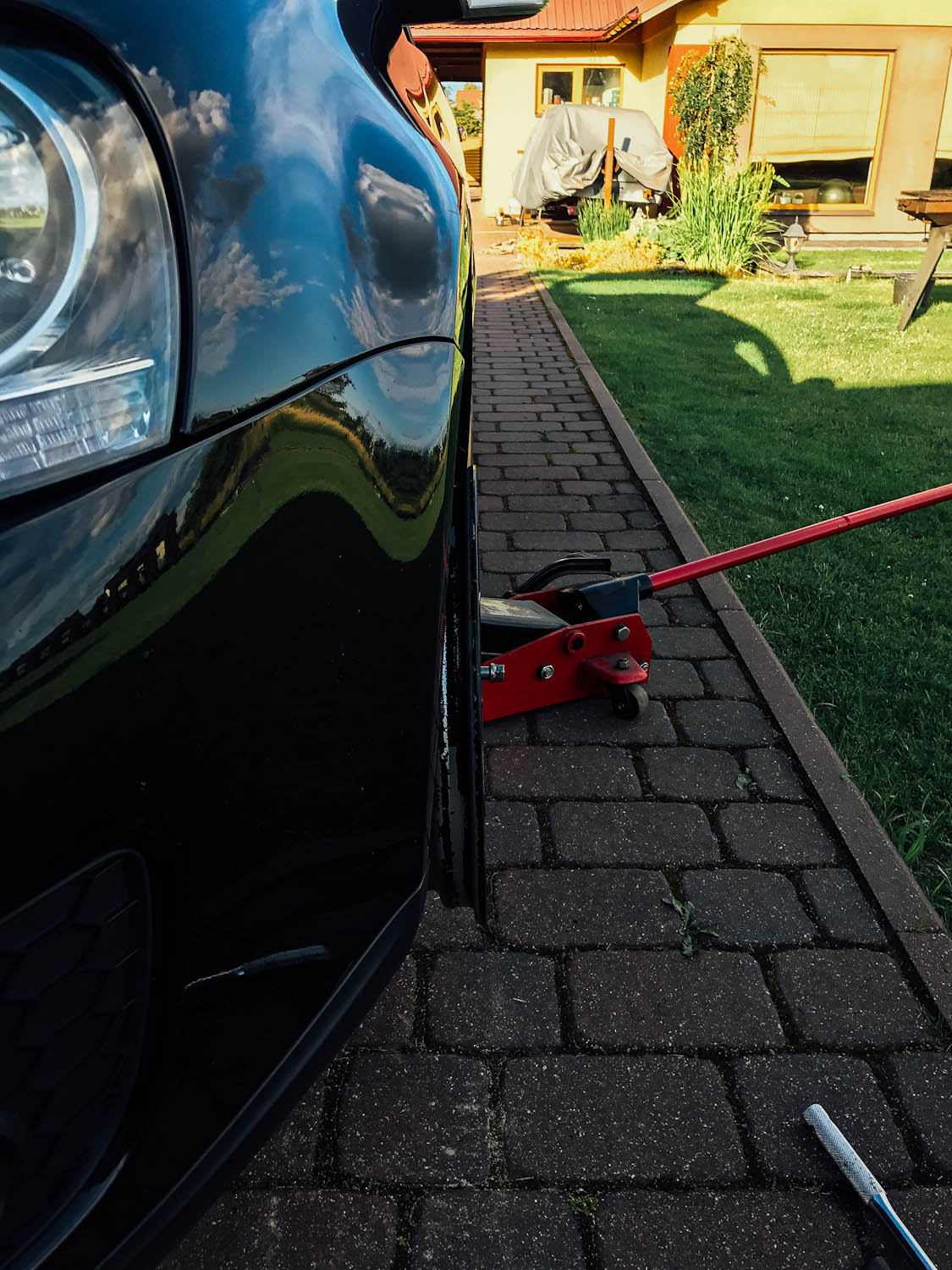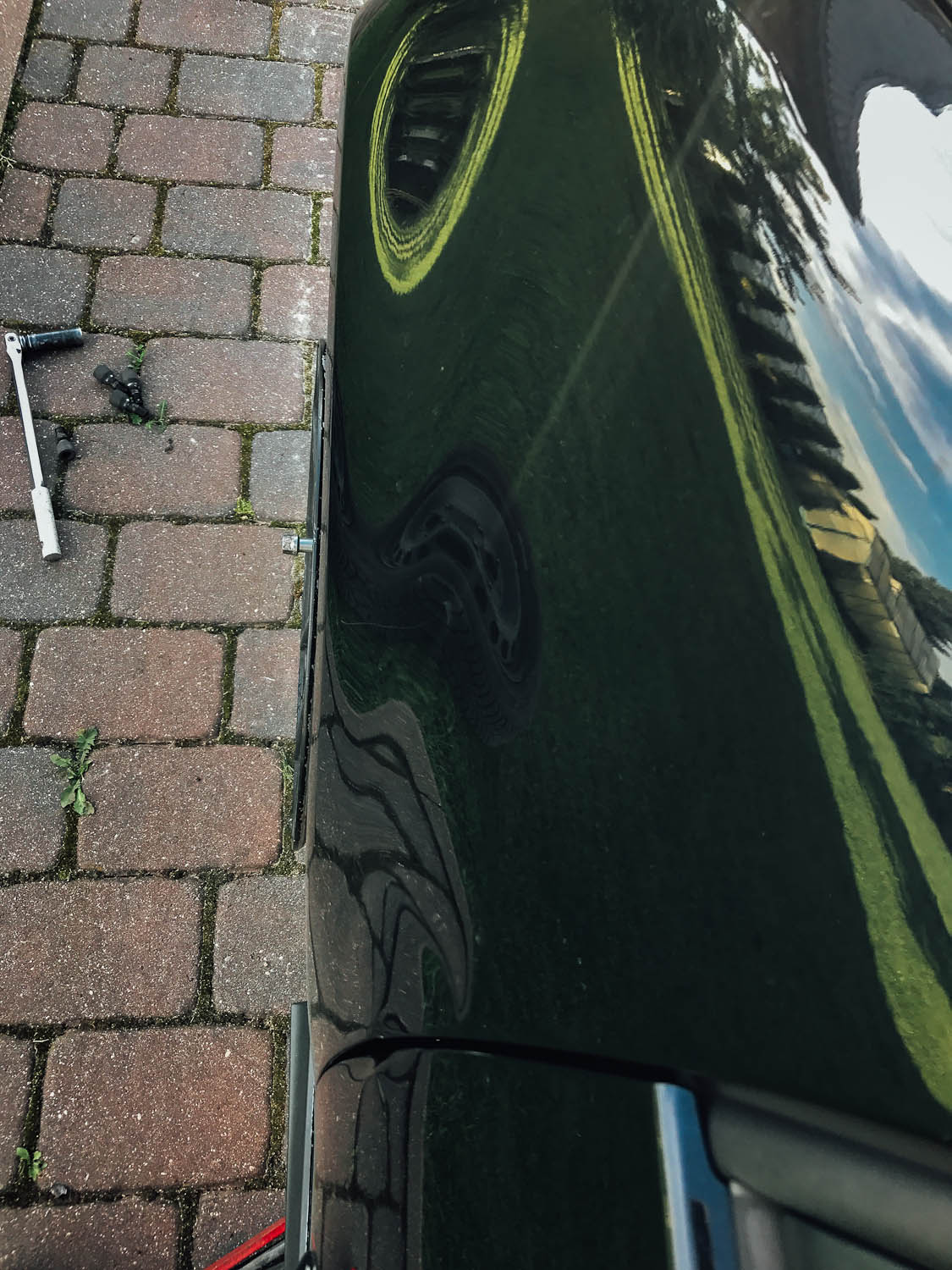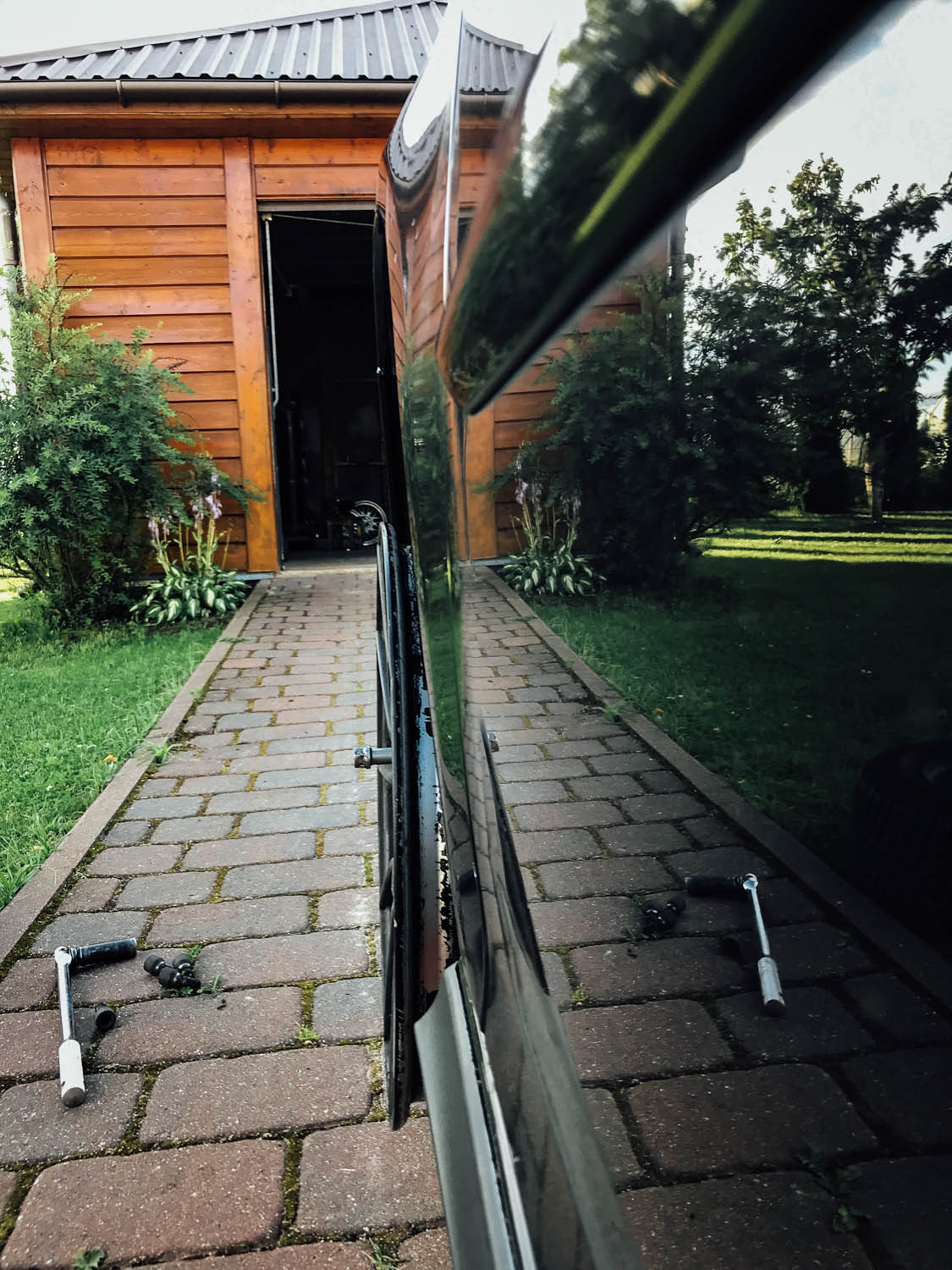 And these wheels were 5x100 (TSW, what a heck):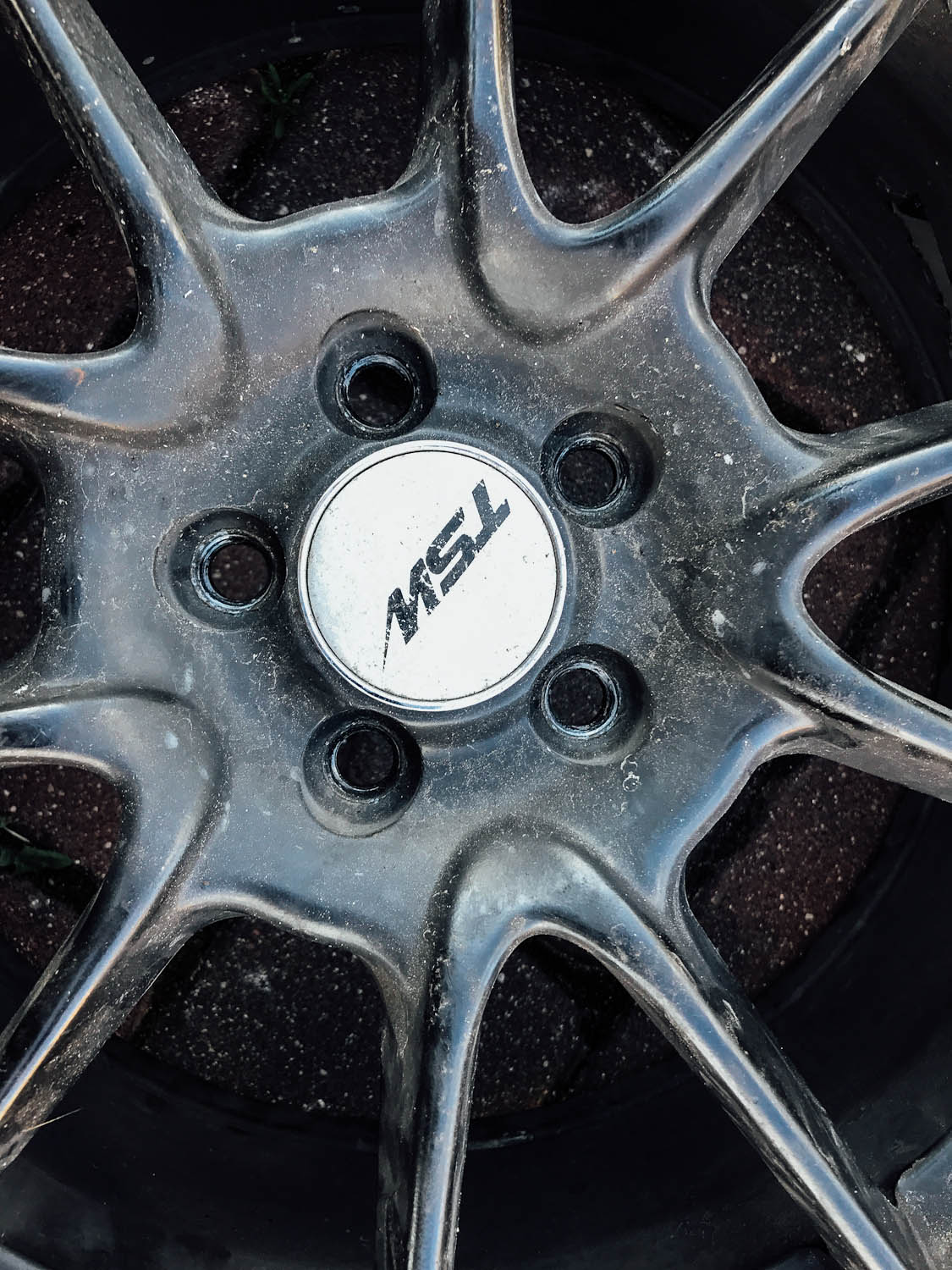 Nice flat surface: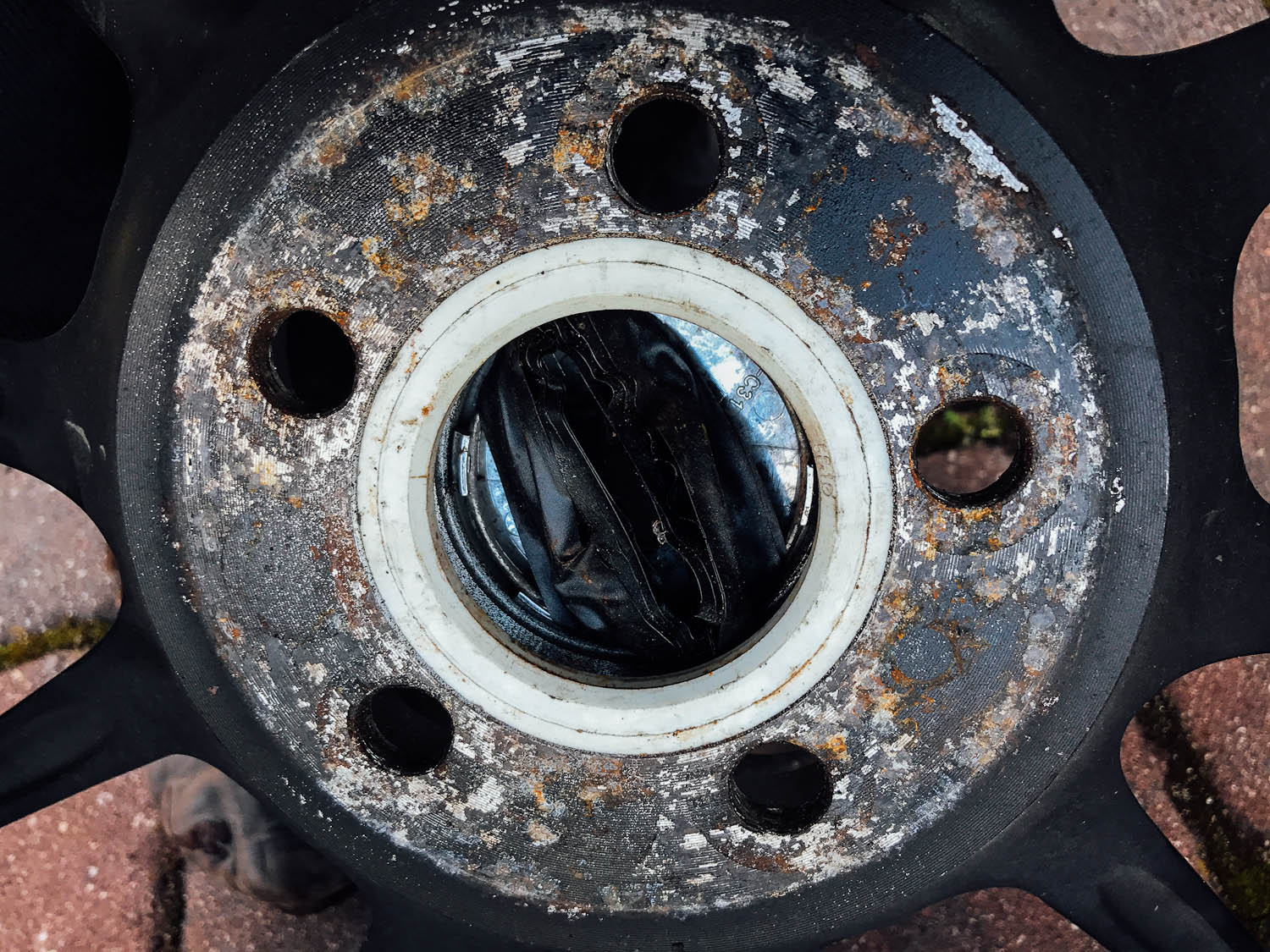 It's very easy to have 5 more holes in any diameter close to existing ones. Even from factory these came having 4 or 5 studs.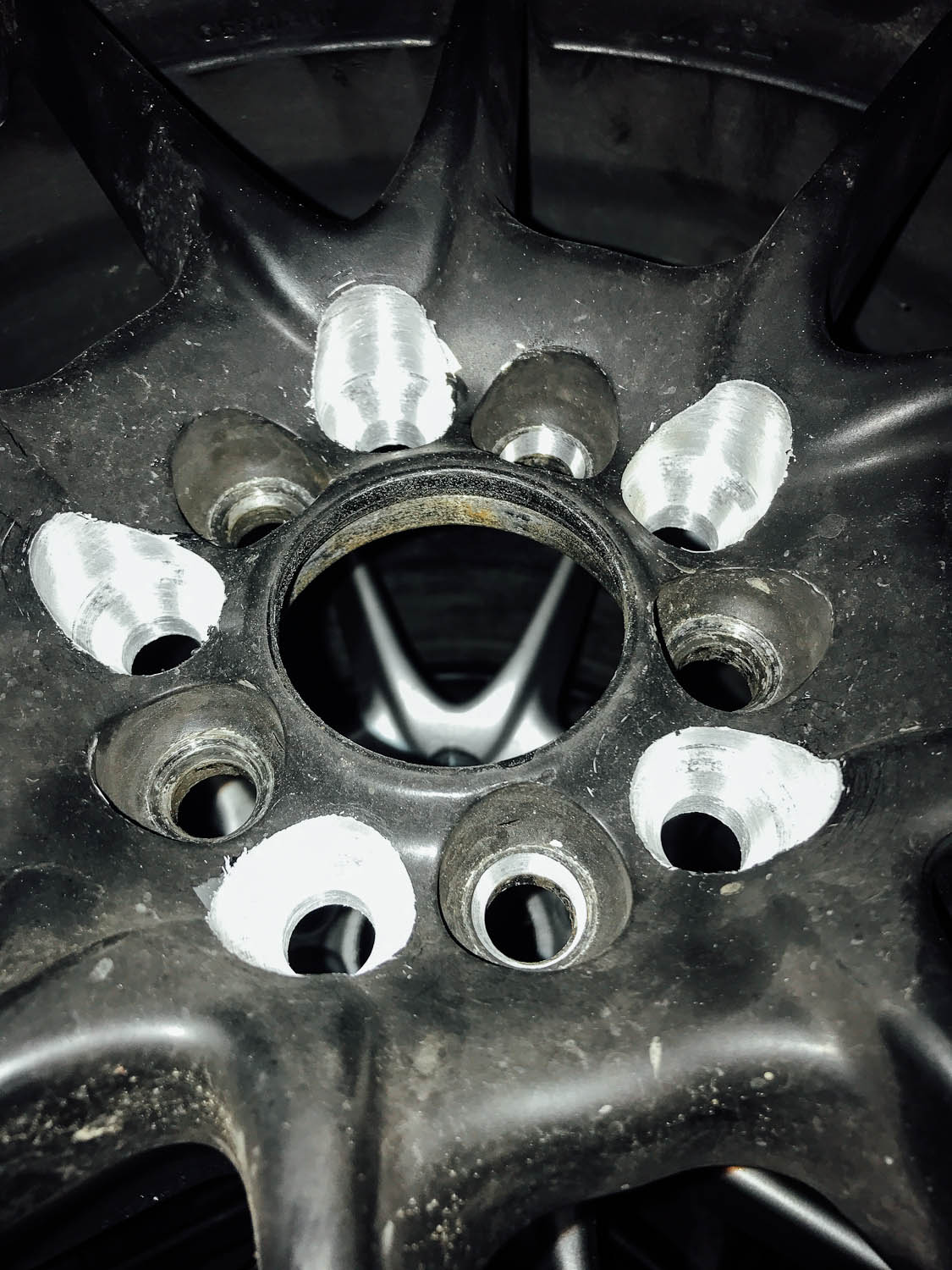 That's what happens when you have CB 72.5mm (those wheels are universal) and 5x100 layout is drilled. BTW this is the way they got from factory...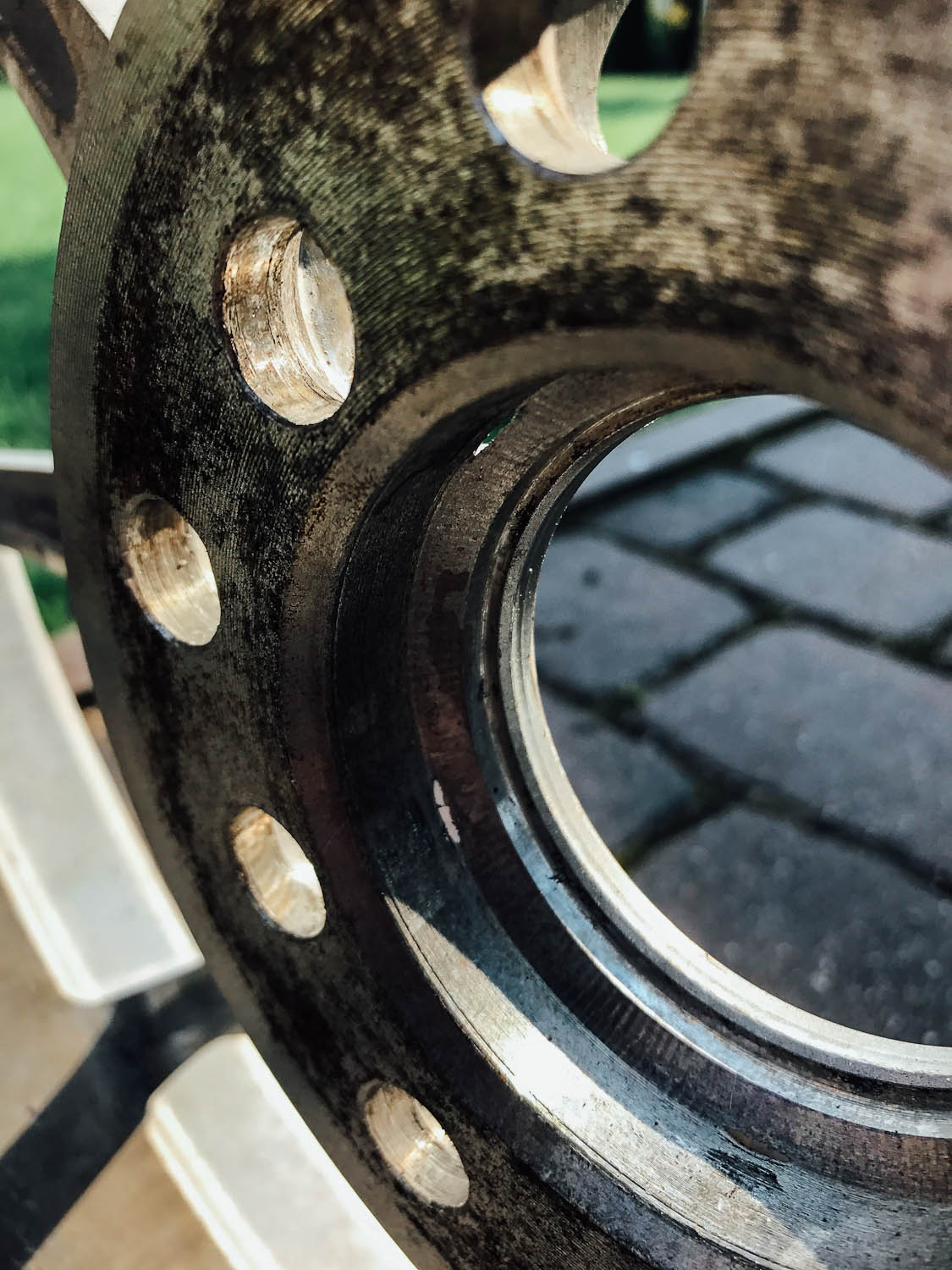 After drilling all wheels were acid dipped. Comparing blasting and dipping... Acid dipping is really cool if you intend to polish wheels afterwards. It helps you to assure that surfaces remain mechanically undamaged and you can instantly proceed with polishing. So why did I do that dipping ? I had hope that surfaces of this exact set will be smooth and glossy allowing myself powder coat surfaces with ONLY transparent lacquer. Sadly this could not happen as seen in pics: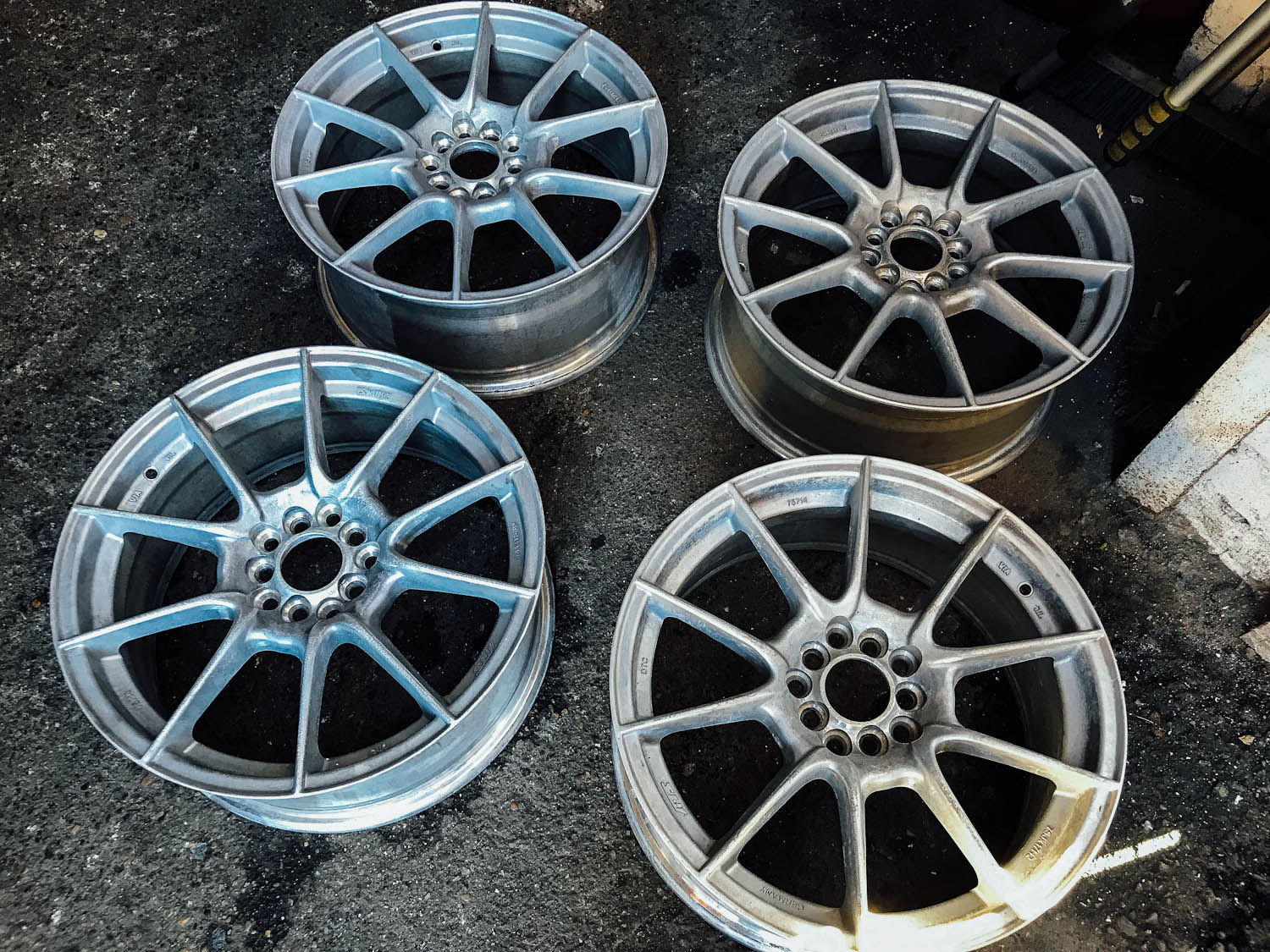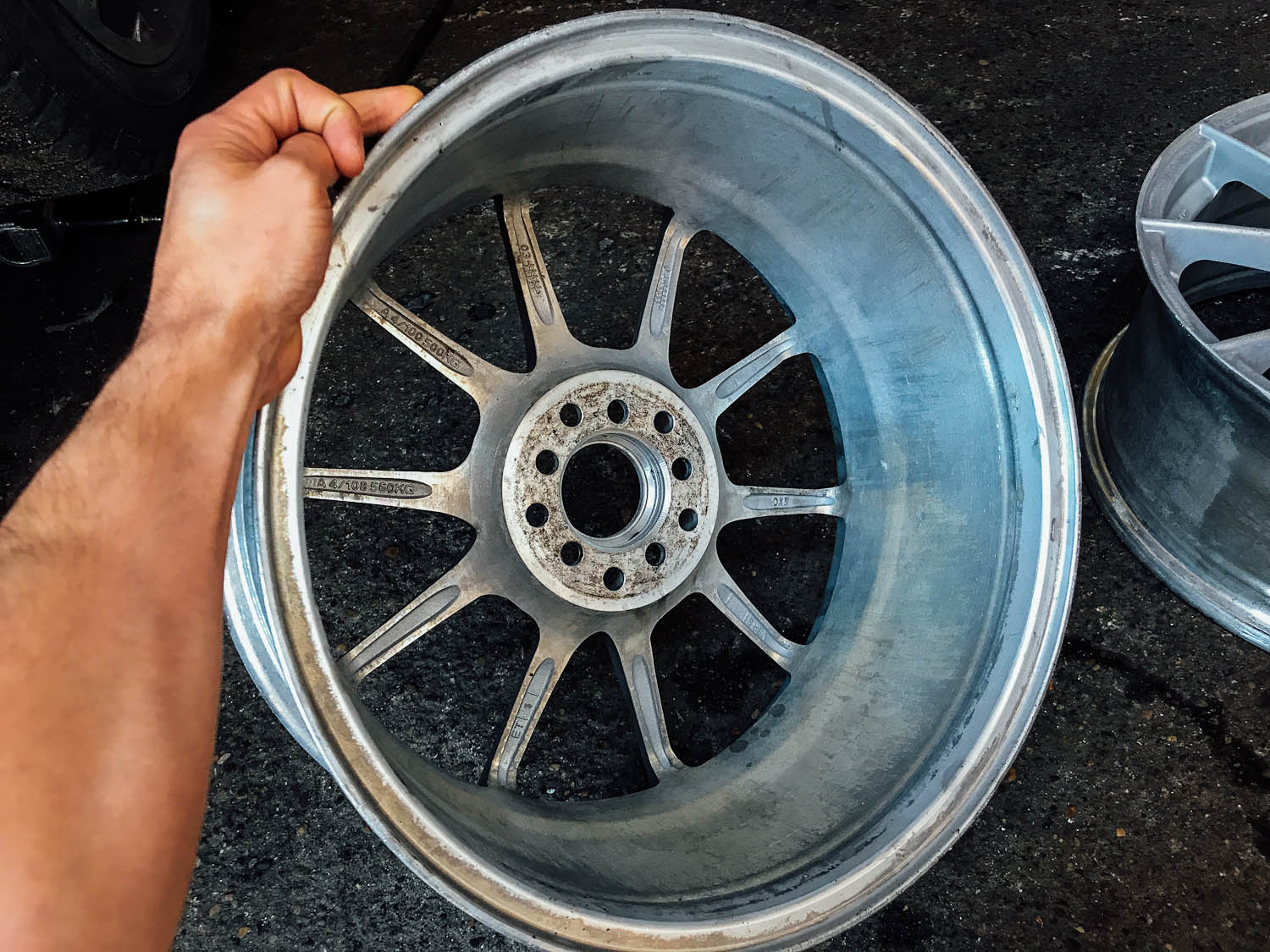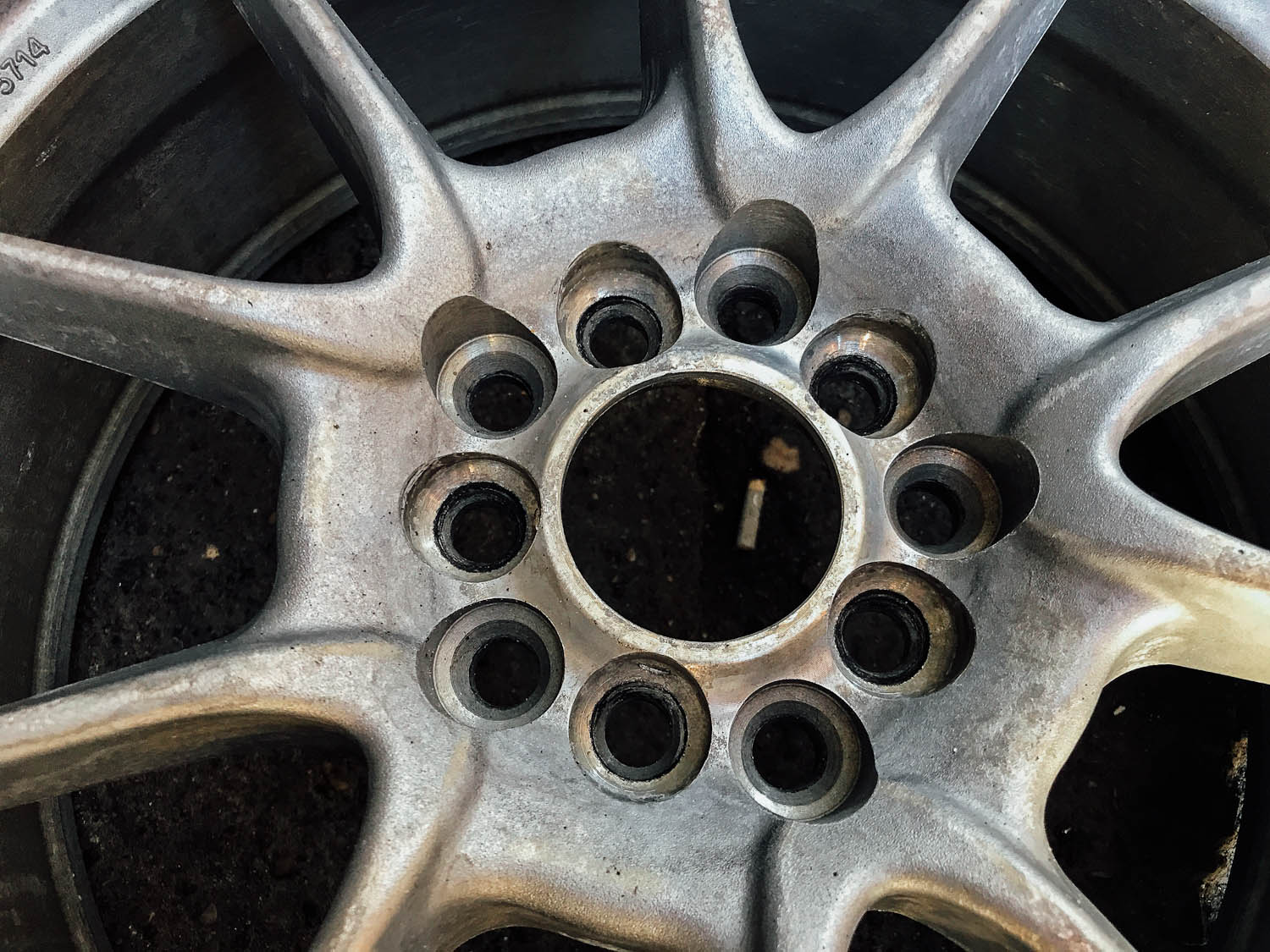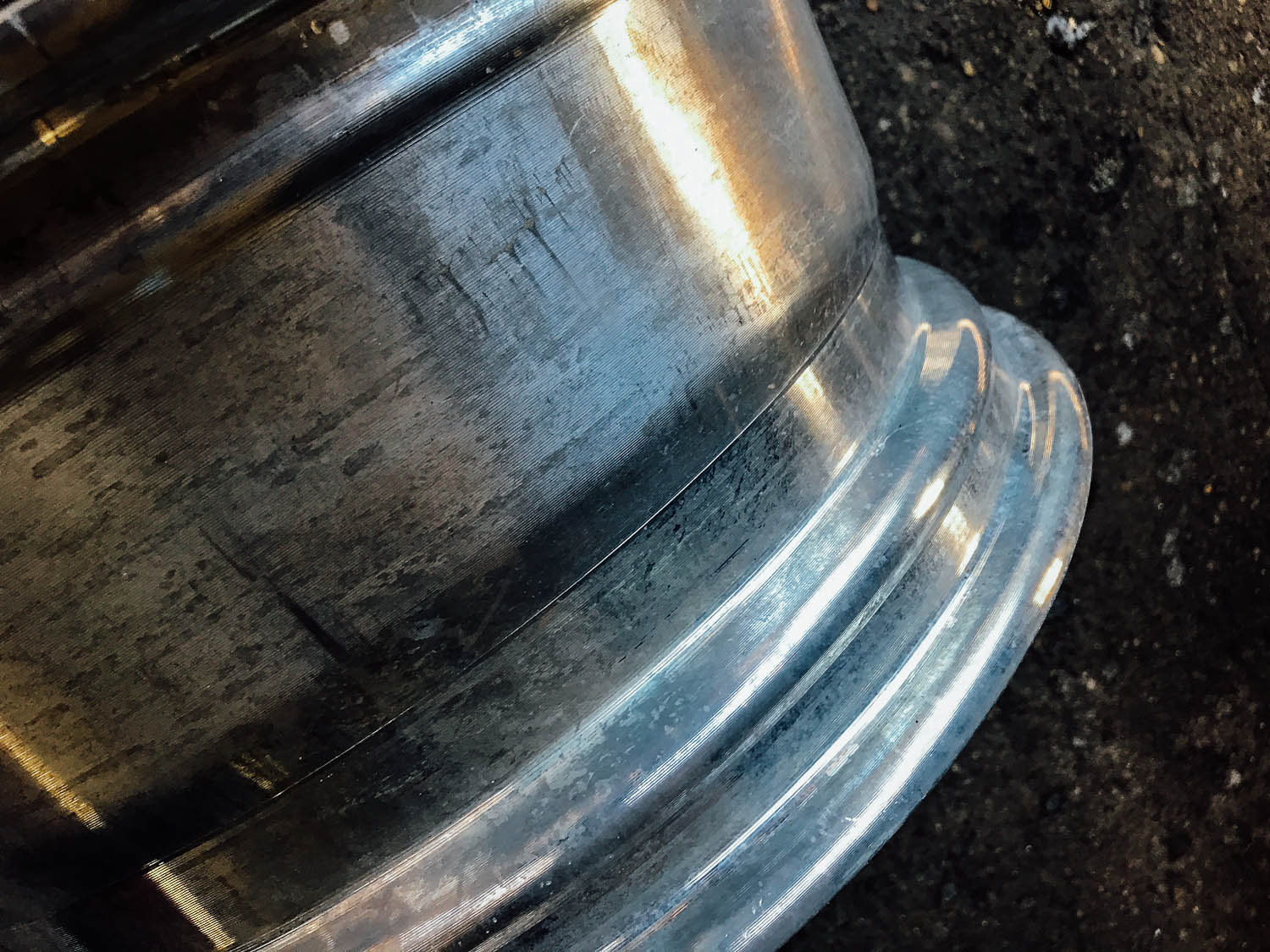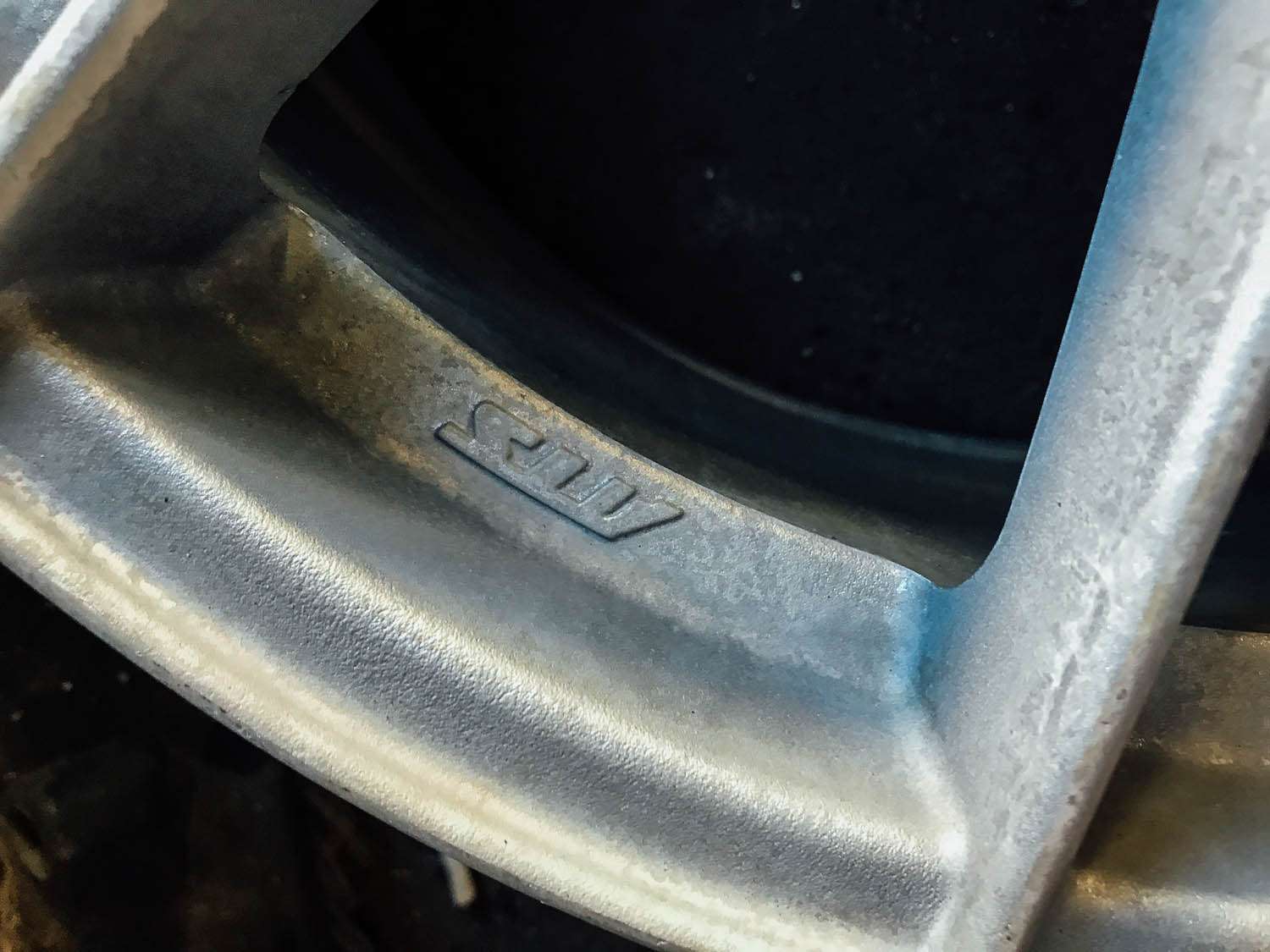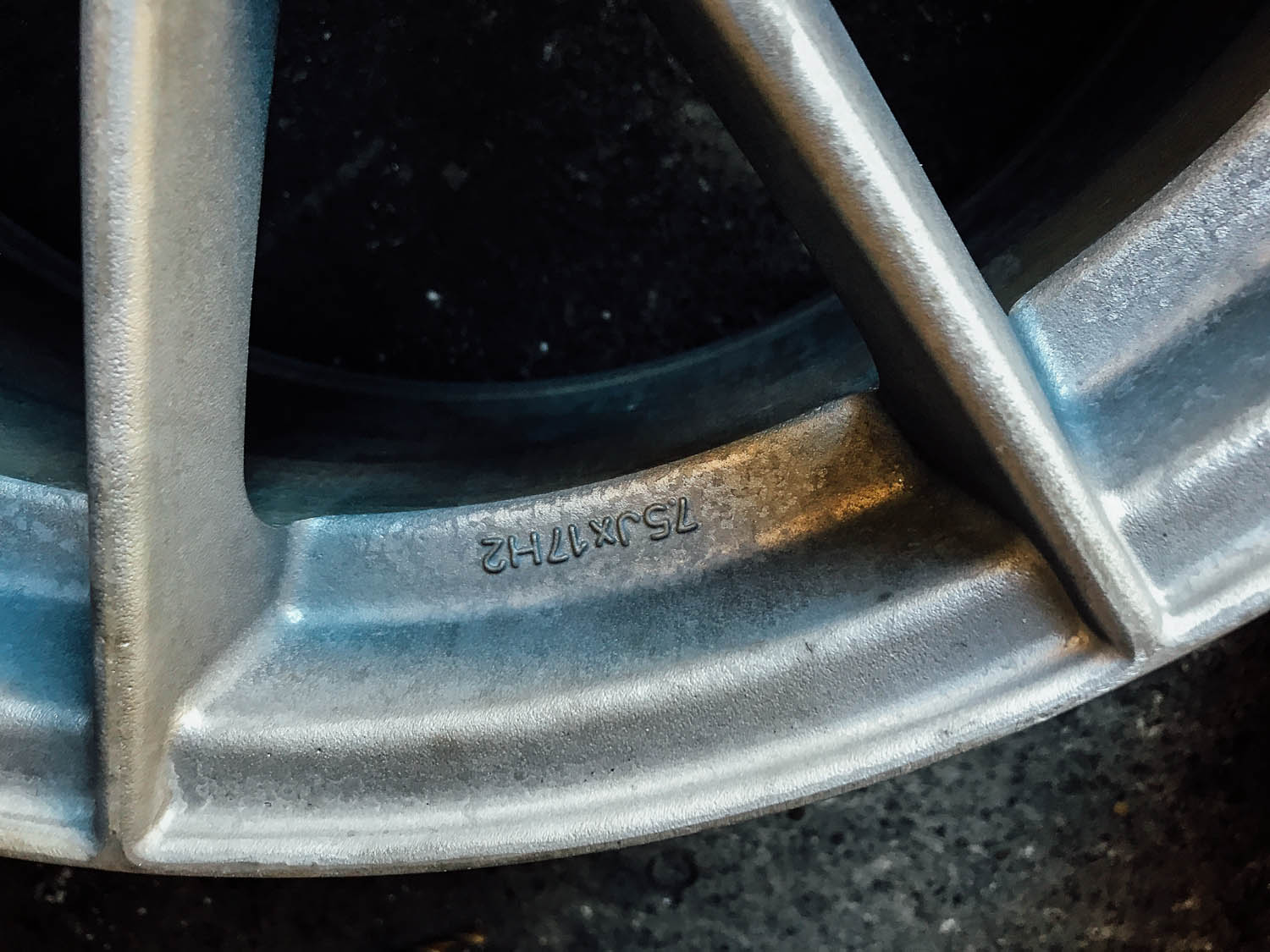 Wheels are very light in weight so I wanted to pair these with lightest tire on the market available which is Michelin Pilot Sport Cup 2. Sadly I'm not that wealthy at the moment so I thought it will be plenty enough run Hankook Ventus Prime 2 tires (225/45 R17). Moreover not that much of this summer left! :D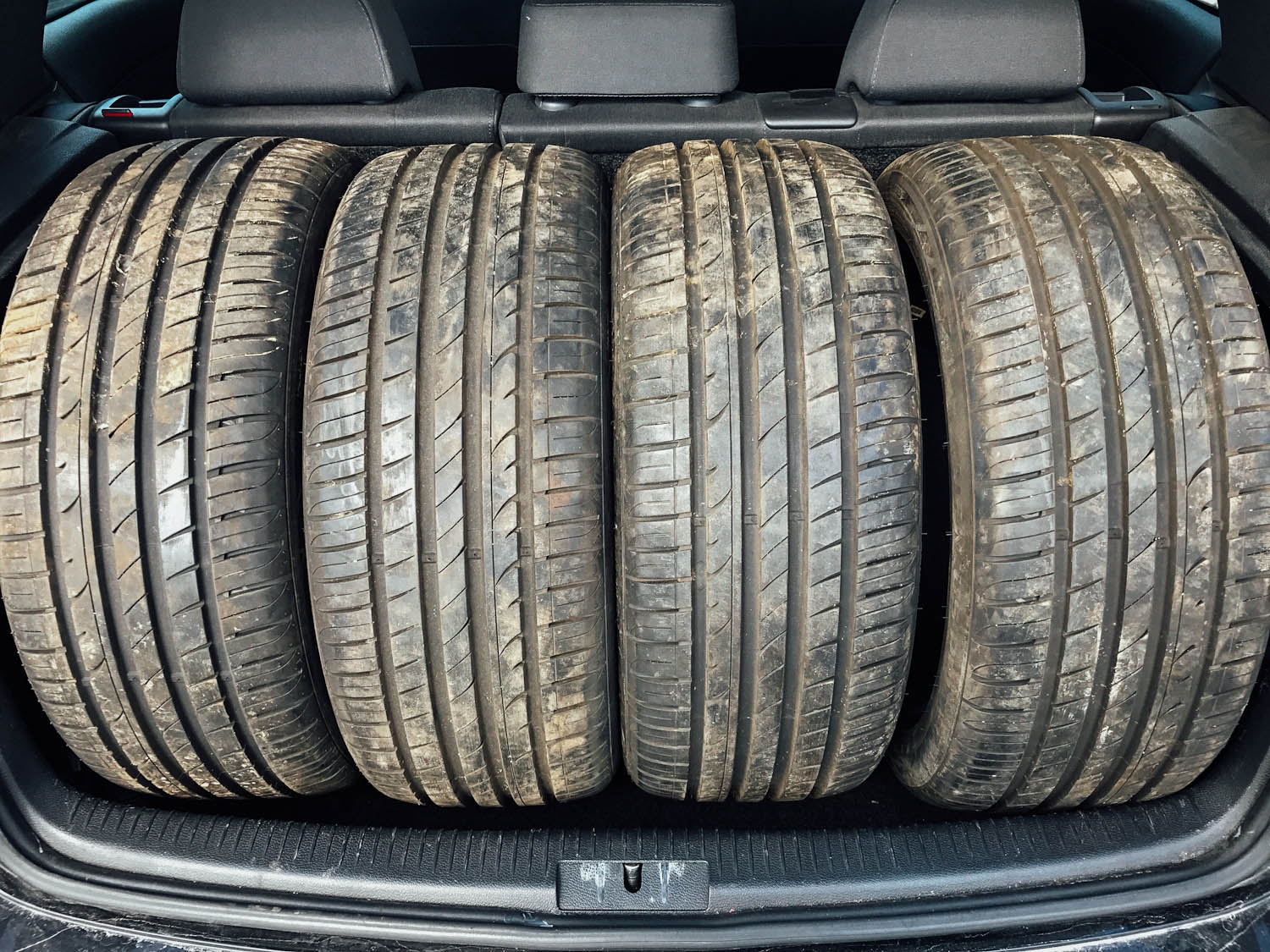 All the surprises being behind I made a decision to powder coat these in very ordinary but quite bright silver color: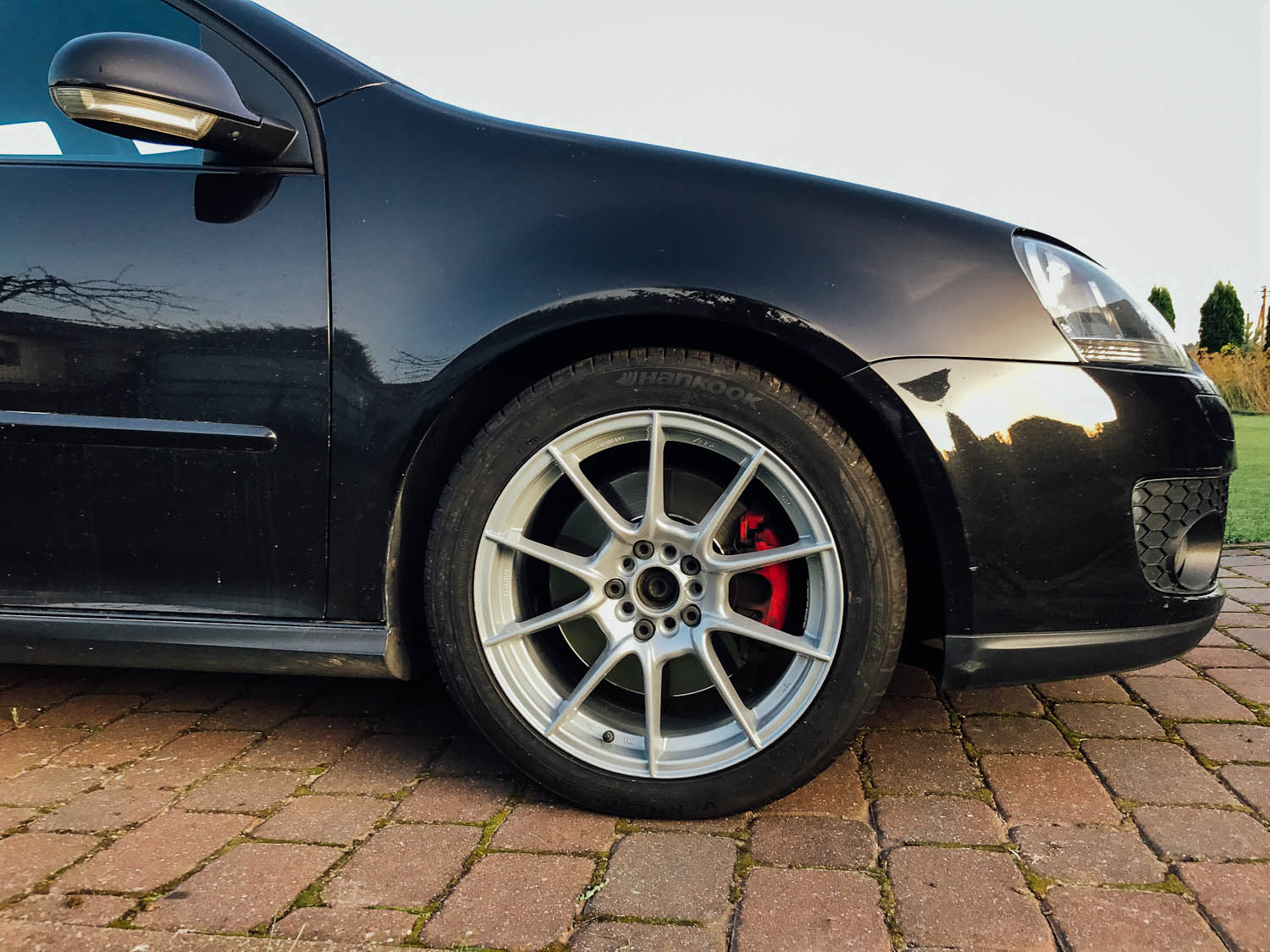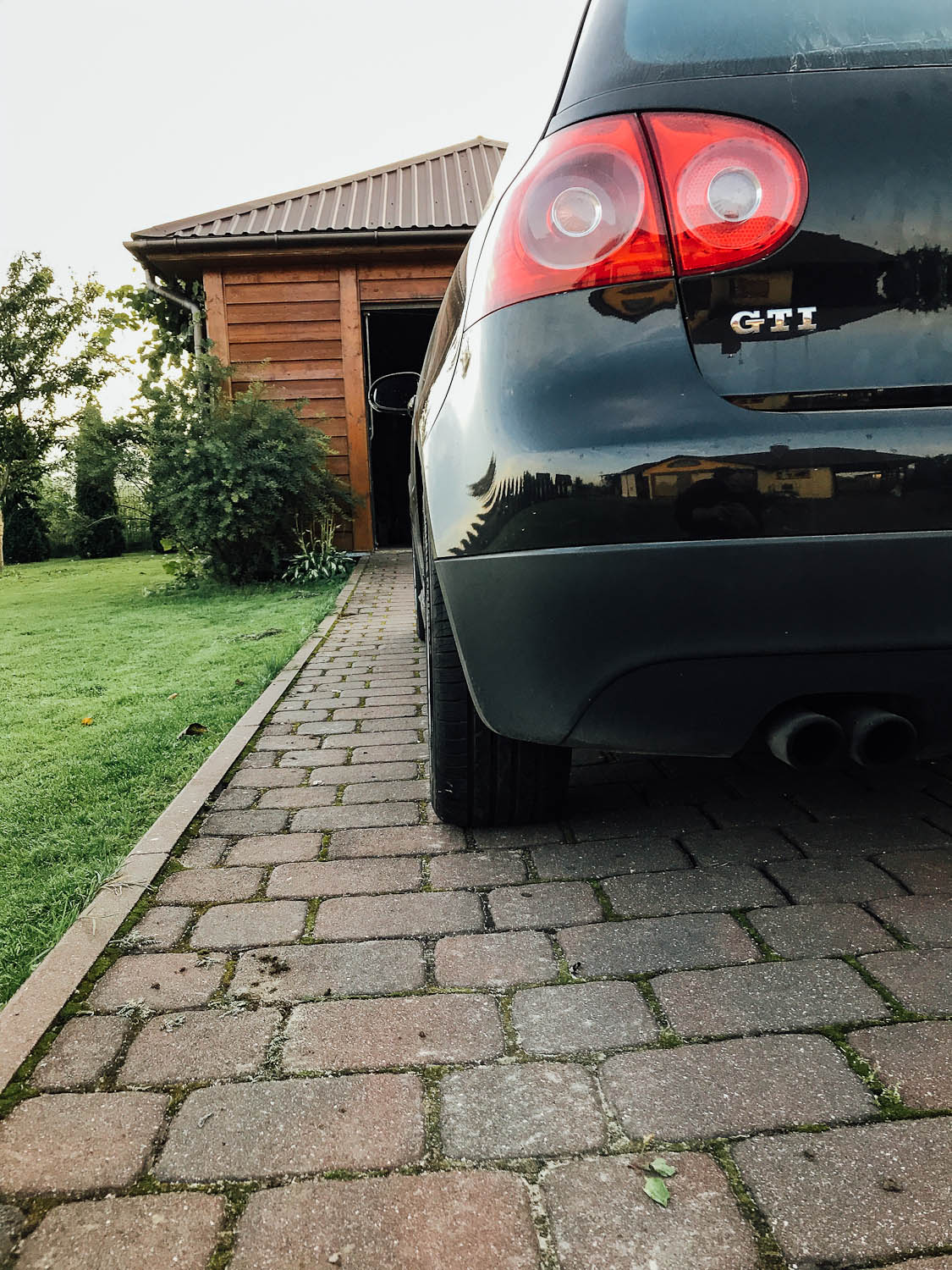 For a set to be complete 2 center caps were missing. Thankfully these were available at ATS dealership as a spare part.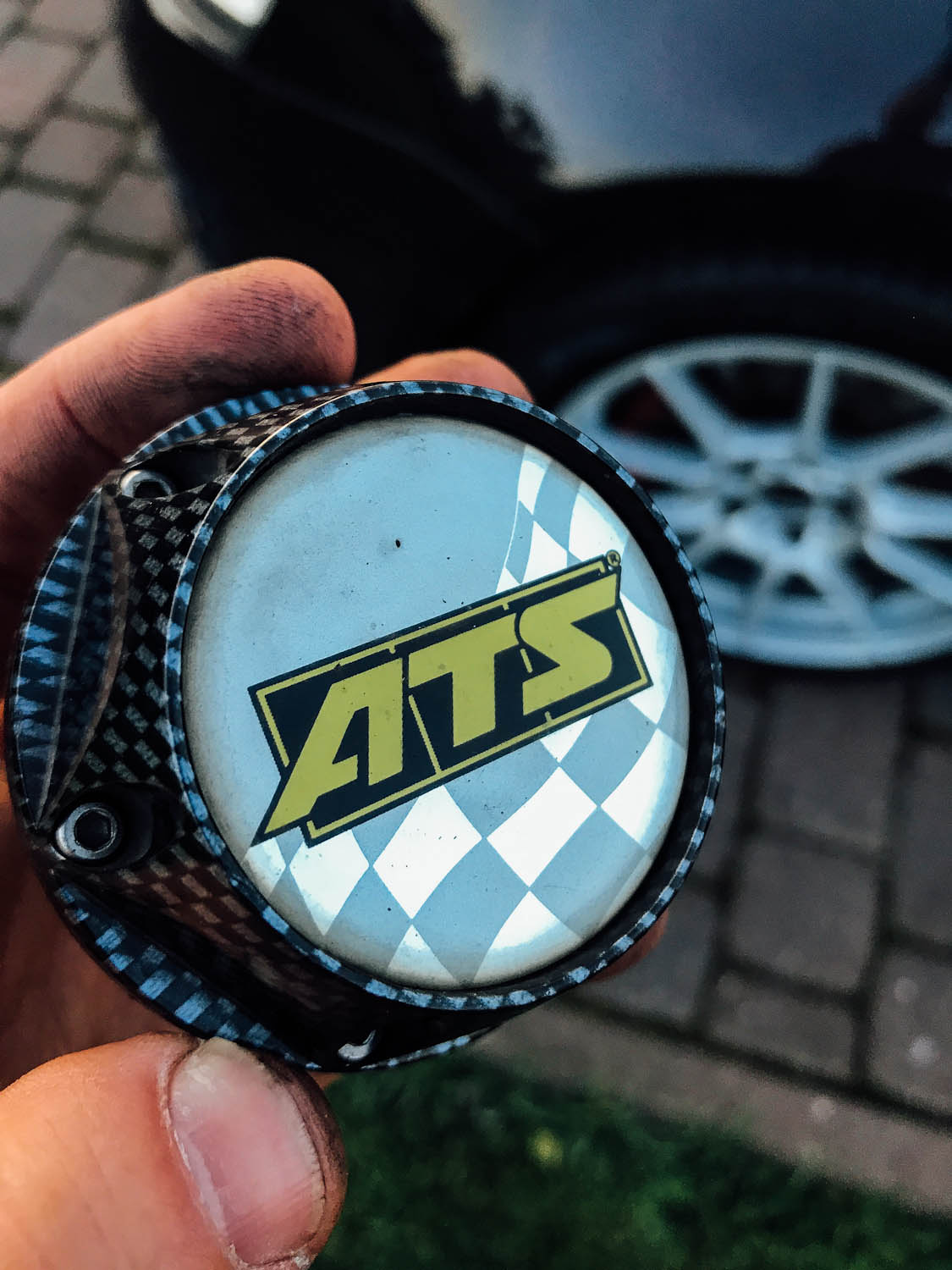 All four: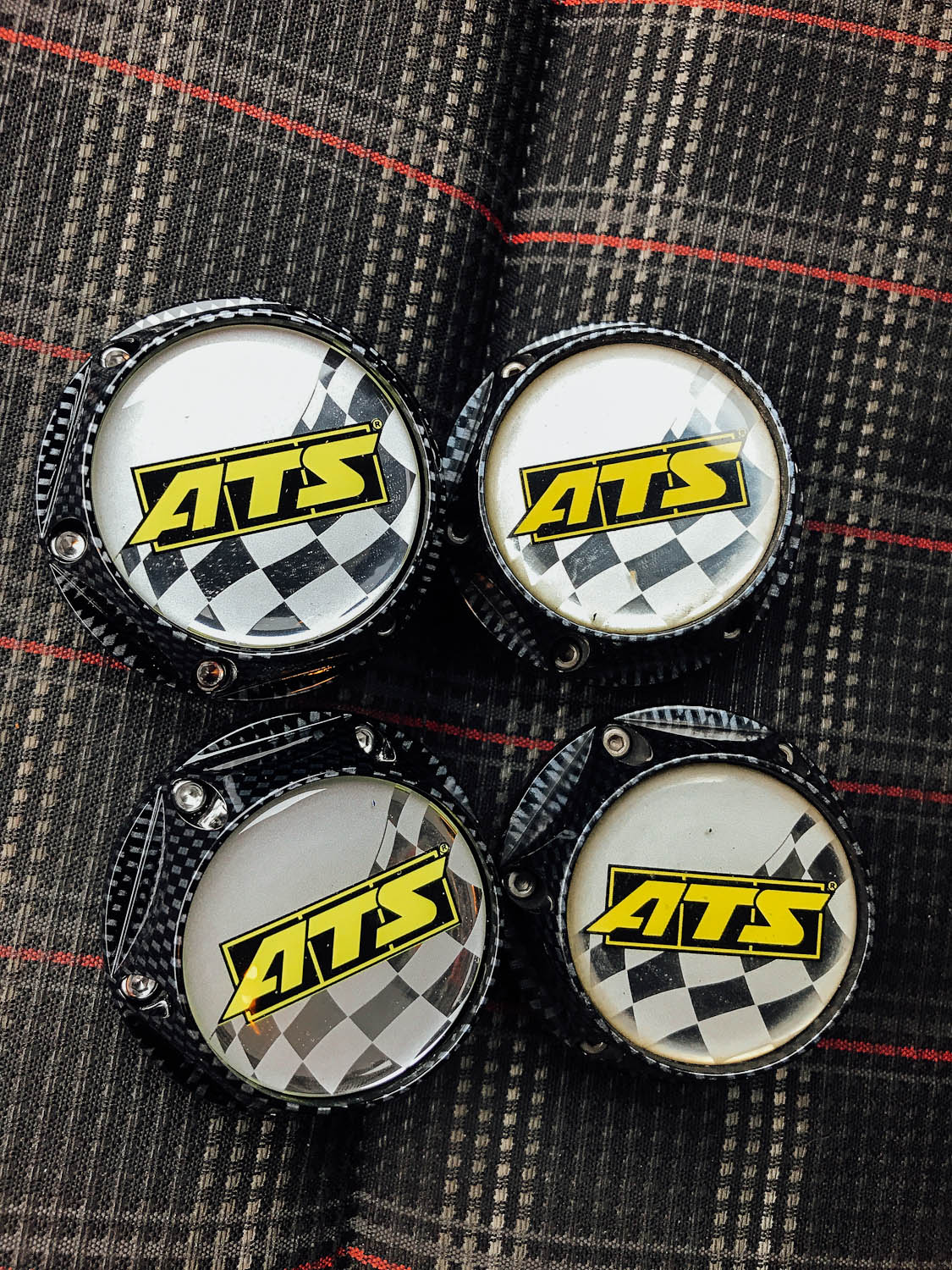 Everything in one place.. I'm very happy about how my Golfs looks now!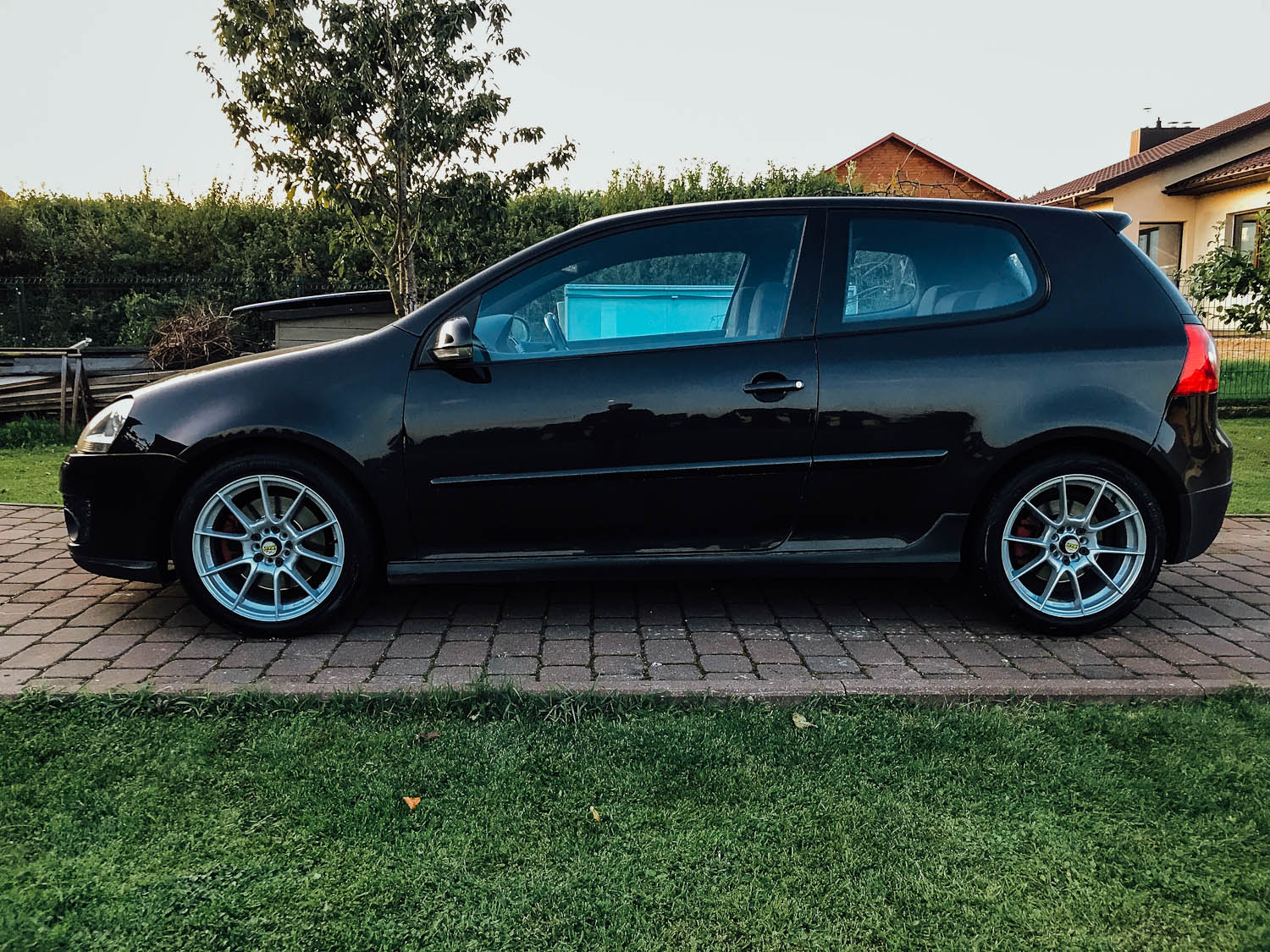 P.S. It's not going to be lower!