Wheel restoration @ 20vt.lt
VSMPO Elegija
Details

Category: Wheel restoration
Published: Tuesday, 17 December 2013 20:41
Written by Sheepwolf
Hits: 4815
Hi everybody! 
That's a first set of wheels I have restored. The manufacturer of that set is VSMPO, Russia. Yeah, that's right - Russia. 
Some people may think that Russia produces low quality items and that set would be no exception meaning these wheels are cheap and even non-secure. For sure they are not that expensive as some other legendary brands, but I can assure they are VERY durable and quite light. Being R15 and 7J width one wheels weights ~6.2kg.
As a previous owner claims these were used for 5 or 7 years as a daily setup equipped with mostly 195/50 tyres. When received they had some scratches, dents. In sum normal wear signs. But what is the most important and interesting after inspected on tyre balancing machine they had almost NO twist. It was so tiny that with no problems you were able to fit tyres and balance them. And that's a item used for 5 or even more years on bumpy roads and probably it has survived some impacts over the edgings. All that goodness is guaranteed using hi-end materials and forging process.
Ok, washed from mud and dust
Just started to scrub...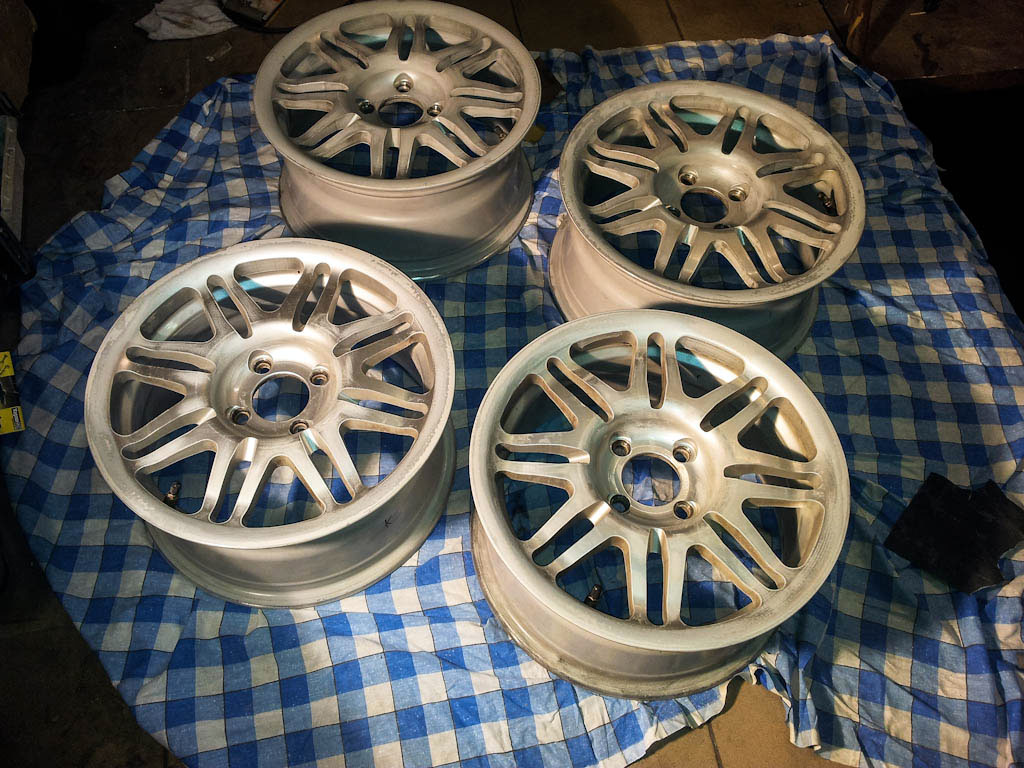 One more step further - they are primed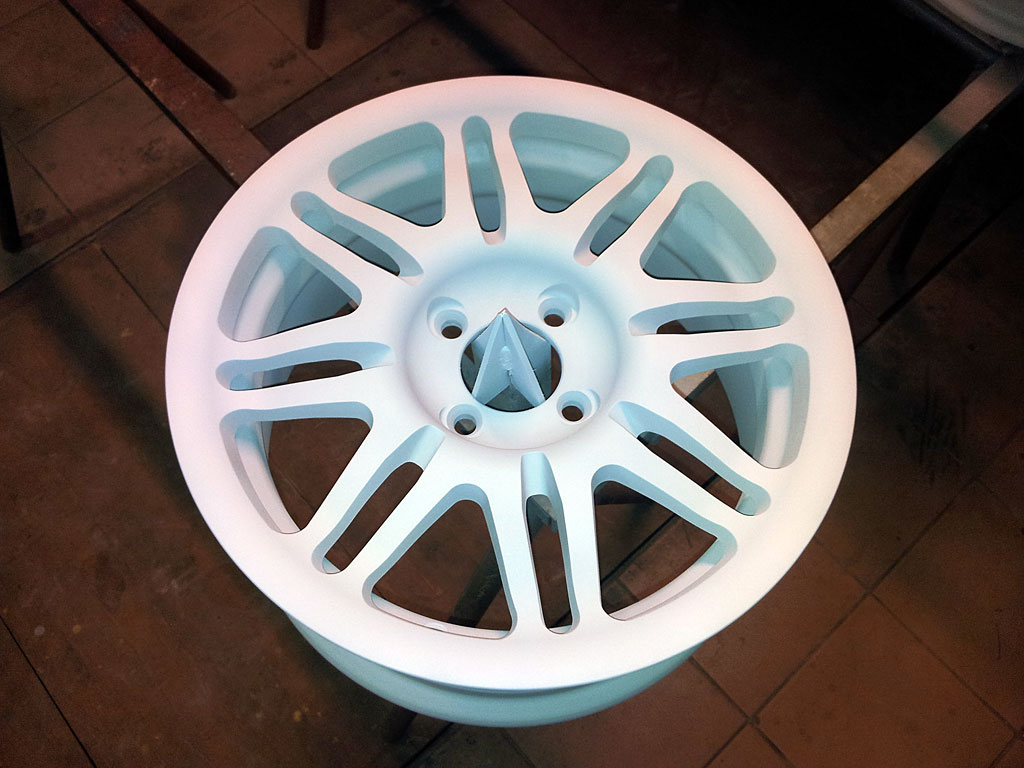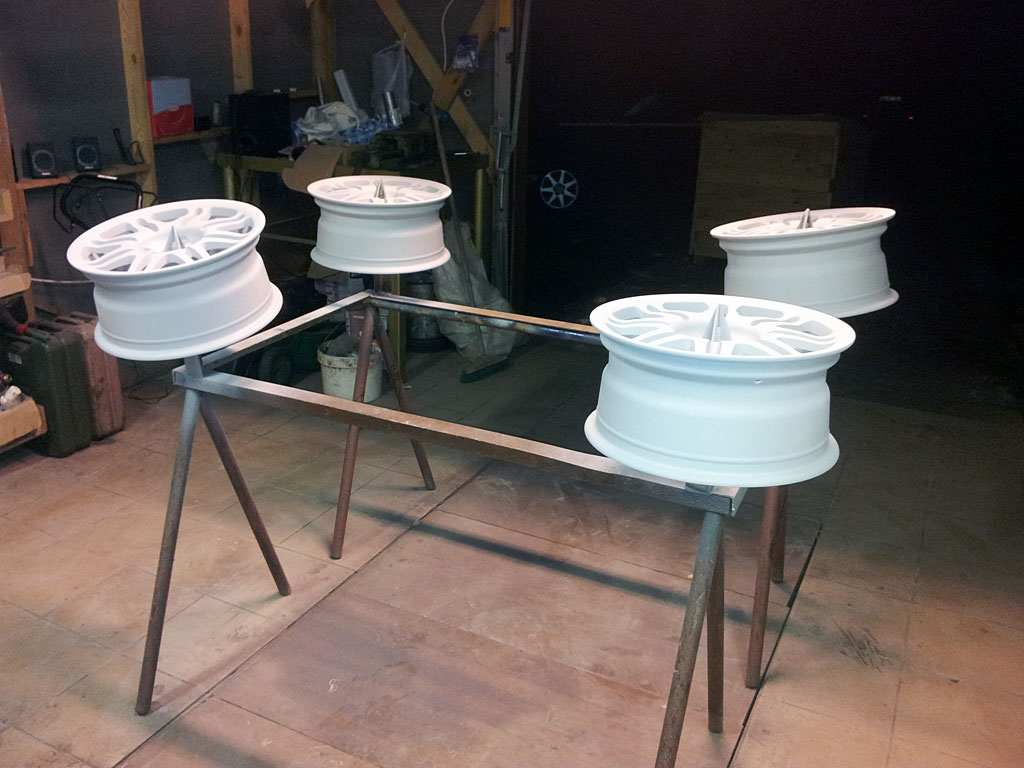 And painted in white colour. Really white.. as pure as possible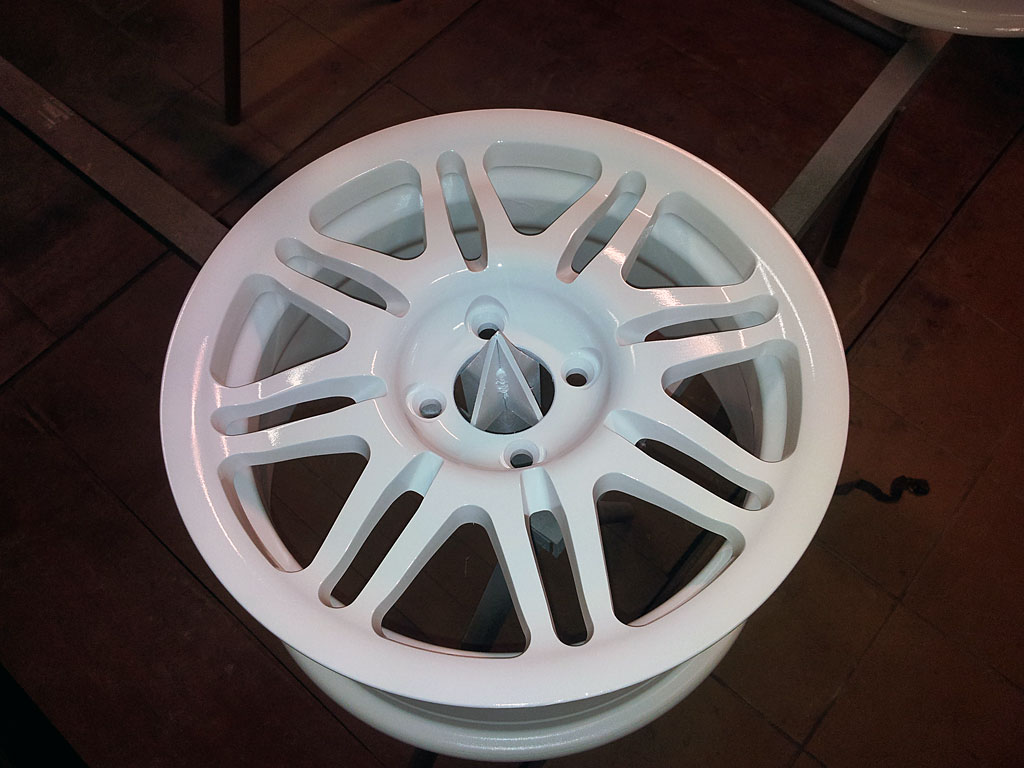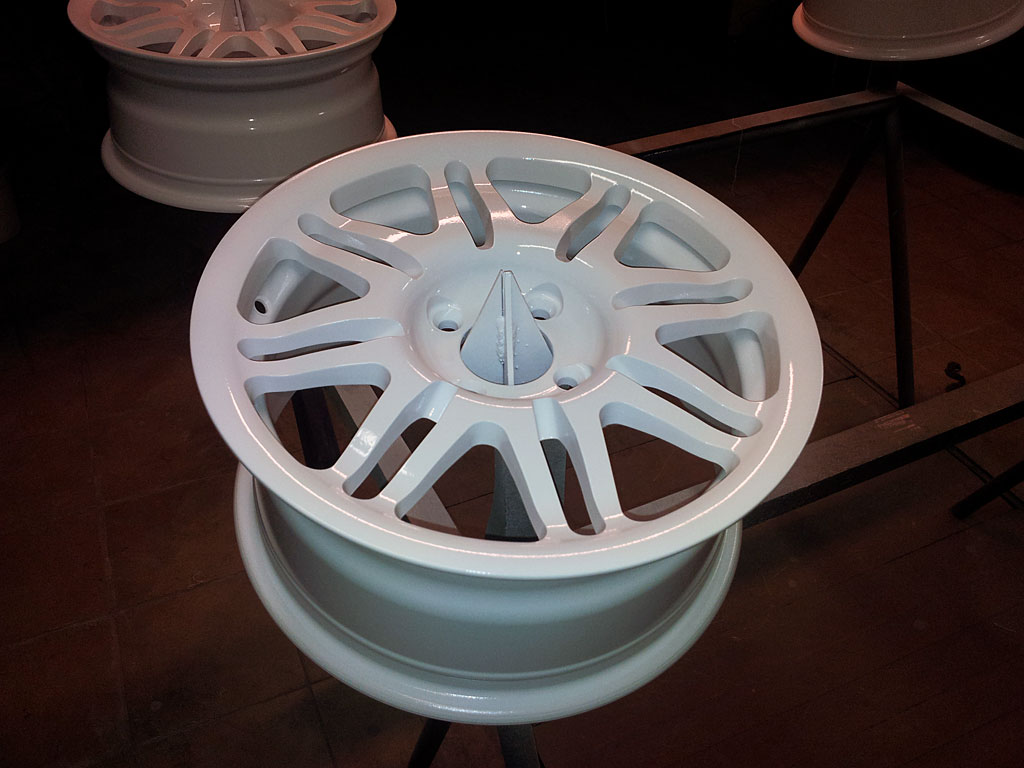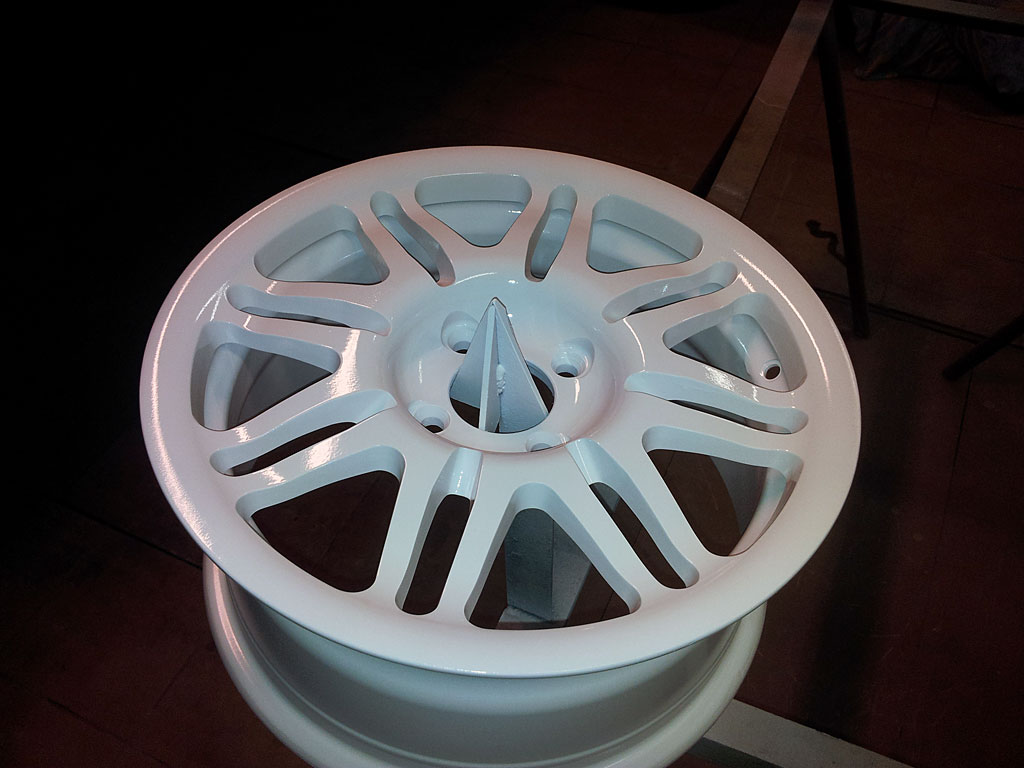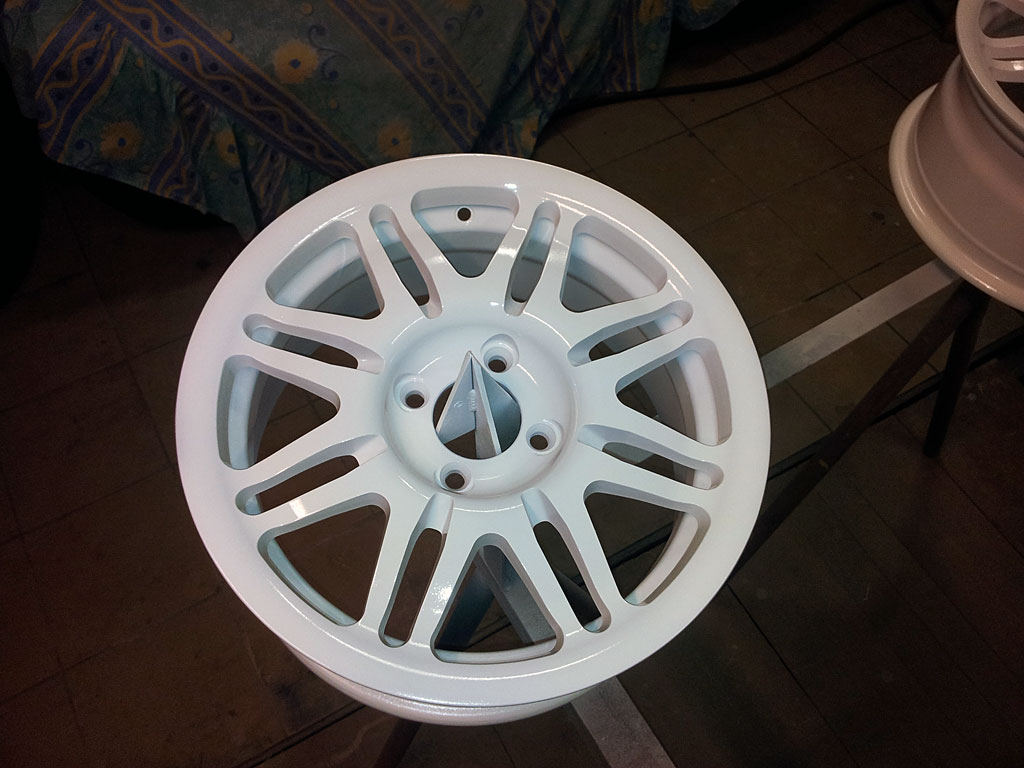 I have used on my blue mk2 20vT. Center caps were painted also. Rims are equipped with 195/50 R15 tyres.